Welcome to the first edition of JFJ's Newsletter! 
---
February, 28: We are happy to announce that Justice for Journalists Foundation has successfully completed its registration in the UK as a not-for-profit entity (Company limited by guarantee). We are now in a position to sign official documentation and agreements with our partners.
March, 22: JFJ has joined the distinguished list of signatories of ACOS Alliance. We will promote the Freelance Journalist Safety Principles along with Reporters Without Borders, Frontline Freelance Register, Committee to Protect Journalists and others.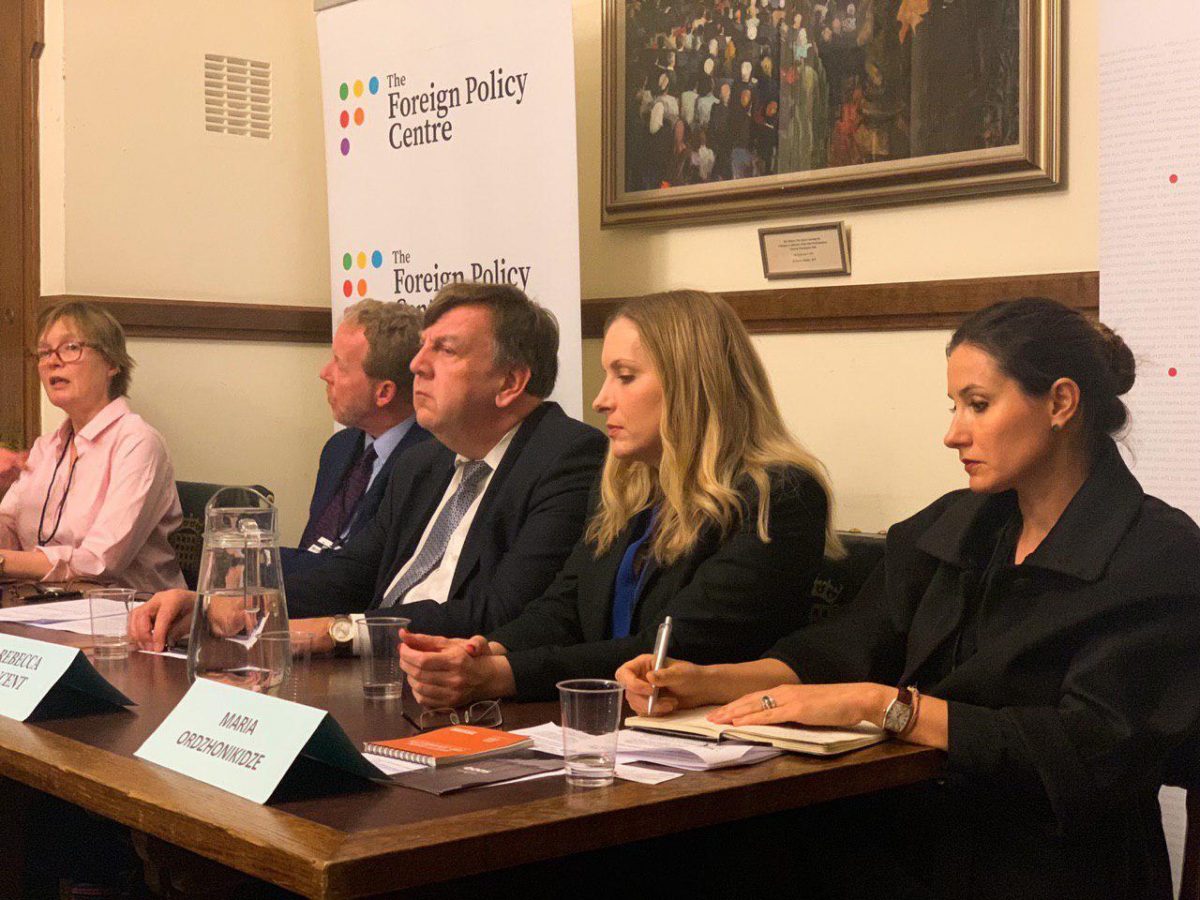 March, 25: JFJ and The Foreign Policy Centre conducted a joint Westminster seminar: "Ending Impunity: How to improve safety for journalists at risk and deliver justice for crimes against them." 
JFJ's Director Maria Ordzhonikidze examined the safety risks faced by journalists searching for the truth against powerful interests and focused on the steps that can be taken to help prevent attacks on journalists, increase their security and find ways to deter those who would wish to stop their work through violent means. 

Professor Philip Leach, Director, European Human Rights Advocacy Centre looked into the UK Government's emerging initiatives on protecting journalists and the role of international mechanisms and strategies. 

Rebecca Vincent, UK Director of Reporters Without Borders, and Joy Hyvarinen, Head of Advocacy, Index of Censorship analysed the role that international civil society and media can play to help expose, pressure and potentially bring to justice the perpetrators of crimes against journalists. The full recording of the event is available on our website.
---
Events
In April, JFJ is taking part in a series of events including:
---
2019 Grant Application Programme
JFJ received over 20 high-quality applications for grants that will support journalistic investigations into violent crimes against media workers. Our Advisory Board that includes respected media professionals: Luke Harding, Jeff Gedmin, David Satter and Dmitry Muratov will select the winning bids by the end of April.
---
We are also in talks with a number of NGOs with a proven record in risk and safety trainings to develop our tailor-made school for journalists working in unfavourable environments in the post-Soviet states.