Moolchand Yadav
Pedro Alfonso Flores Silva
Anthony Macharia
Djamel Ziater
Fakher Haider
Ahmed Salim
Samuel Romã
Mohammad Samdani Warsi
Jalaa al-Abadi
Pirimkul Sattori
Djalma Santos da Conceição
Yasmina Brikh
Henry Araneta
Naïma Hammouda
Alfredo Antonio Hurtado Núñez
Jenner "J.C." Cole
Klein Cantoneros
Sagal Salad Osman
Dmitry Krikoryants
Edinaldo Filgueira
Jamshed Davliyatmamatov
Anil Mazumdar
Ahmed Farah Ilyas
Edward Chikomba
Alexander Rastorguyev
Bayo Ohu
Abderrahmane Chergou
Haidar al-Hussein
Carlos Cardoso
Chishti Mujahid
Enenche Akogwu
Mohammad Abbas Mohammad
Martin Adler
Pavel Sheremet
Kamal Hossain
Salvador Medina Velázquez
Sonny Alcantara
James Ogogo
Sarwa Abdul-Wahab
Muhsin Khudhair
Jepon Cadagdagon
Mohamed Dorbane
Abdelhamid Benmeni
Christopher Iban Lozada
Farah Ziane
Pablo Medina Velázquez
Misri Khan
Fernando Solijon
Hafiz Akdemir
Harry Burton
Ahmed Mohamed al-Mousa
Bienvenido Legarte Jr.
Laith al-Dulaimi
Pavel Makeev
Marcos de Barros Leopoldo Guerra
Ahmed Hussein Al-Maliki
Javed Naseer Rind
Lissy Schmidt
Yasser Faisal al-Jumaili
Al-Moutaz Bellah Ibrahim
Shihab al-Tamimi
Ahmed Issaad
Atilano Segundo Pérez Barrios
Enzo Baldoni
Sufi Mohammad Khan
Hussein al-Zubaidi
Rodrigo Neto
Olimpio Jalapit Jr.
Valentín Valdés Espinosa
Norbert Zongo
Abdulai Jumah Jalloh
Michael Tshele
Yasmina Drici
Kirill Radchenko
Randa George
Dina Mohammed Hassan
Marcos Hernández Bautista
Nelson Carvajal Carvajal
Rubén Espinosa Becerril
Filolisho Khilvatshoev
Jorge Aguirre
Khalid W. Hassan
Gleydson Carvalho
Martin O'Hagan
Mohammed Ghanem
Georges Wolinski
Magomedzagid Varisov
Ibrahim al-Munjar
Saïda Djebaili
Gabrielle Marian Hulsen
Mohammed Ibrahim
Othman al-Mashhadani
Ernesto Acero Cadena
Mabay Kamara
Jean-Rémy Badio
Ghulam Rasool Sheikh
Mohan Hussein al-Dhahir
Norberto Miranda Madrid
Luciano Leitão Pedrosa
Safa Isma'il Enad
Dona St. Plite
Abdirahman Yasin Ali
Shan Dahar
Hayatullah Khan
Joselito Agustin
Kenji Goto
Daphne Caruana Galizia
Narendra Dabholkar
Khaled Eissa
Francisco Gomes de Medeiros
Muhammad al-Ban
Brian Smith
Aleksei Sidorov
Alberto Graves Chakussanga
Mohieldin Al Naqeeb
Kruno Marinovic
Salih Saif Aldin
Mushtaq Ali
Javier Valdez Cárdenas
Janullah Hashimzada
José Duviel Vásquez Arias
Parmenio Medina Pérez
Ali Sharmarke
Greg Hapalla
Nina Yefimova
Nicanor Linhares Batista
Alejandro Pérez
Elsa Cayat
Chan Dara
Firas Maadidi
John Kituyi
Miroslava Breach Velducea
Prahlad Goala
Dhan Bahadur Rokka Magar
Evany José Metzker
Amjad Hameed
Pierre Kabeya
Allah Noor
Armando Saldaña Morales
Salvador Adame Pardo
Valery Ivanov
Tavakkal Faizulloev
Tura Kobilov
Shukur Hossain
Adnan al-Safi
Brignol Lindor
Ghislaine Dupont
Nadia Nasrat
Ridwan Salamun
Saif Laith Yousuf
Bakhti Benaouda
Rodolfo Julio Torres
Steven Sotloff
Luiz Carlos Barbon Filho
Karen Fischer
Razzaq Gul
Hussein Ali
Pedro Palma
Nacer Ouari
Carlos Lajud Catalan
Fernando Batul
Mukarram Khan Aatif
Humayun Kabir
Akhmednabi Akhmednabiyev
Guillermo Bravo Vega
Cecilio Pineda Birto
Simon Cumbers
Emmanuel-Damien Rukondo
Edgar Lopes de Faria
Viatcheslav Rudnev
Zineddine Aliou Salah
Azizullah Haidari
Saleem Talash
Mohammad Hilal Karji
Abdul Haq Baloch
Ernesto Maravilla
Soleil Balanga
Julio Fuentes
Metin Göktepe
Marcos Borges Ribeiro
Maria Elizabeth Macías Castro
Mirwais Jalil
Farhan Jeemis Abdulle
Lindo Lupogan
Khaled Mahmoud al-Falahi
Raeda Wazzan
Harry Yansaneh
Reynaldo Momay
Tarun Kumar Acharya
Ahmed (aka Hakim) Takouchet
Gratien Karambizi
Obed Bazimaziki
Claude Verlon
Georgy Sanaya
Hamid al-Duleimi
Philip True
Shah Marai
Alpha Amadu Bah
Shujaat Bukhari
Crispin Perez
Ivan Safronov
Nowroz Ali Rajabi
Karmela Sojanovic
Chou Chetharith
Robert Stevens
Adam Juma
Soran Mama Hama
Vincent Francis
Francisco Parada
Viktor Nikulin
Dmitry Zavadsky
Carlos Salgado
Larisa Yudina
Marites Cablitas
José Carlos Araújo
Mafaldo Bezerra Goes
Rafiq Tagi
Rosell Morales
Paranirupasingham Devakumar
Ahmed Hadi Naji
Romeo Jimmy Cabillo
Jean Léopold Dominique
Flavio Bedoya
Tim Lopes
Mark Gilbert Arriola
Jean Hélène
Maharram Durrani
Hassan al-Anbaki
Muftah Bu Zeid
Munir Turay
Nava Raj Sharma
Tabarali Saidaliev
Saidmurod Yerov
Flor Alba Núñez Vargas
Byron Baldeón
Rogelio "Roger" Mariano
Dan Eldon
Cengiz Altun
Firas al-Baher
Fernando Marcelino
Mustafa Abada
Romeo (or Romy) Binungcal
Dmitry Kholodov
Décio Sá
Vagif Kochetkov
Thaker al-Shouwili
Veronica Guerin
Zakia Zaki
Anna Politkovskaya
Carlos Grant
Saïd Tazrout
Musab Mahmood al-Ezawi
Armando Pace
Yusuf Ahmed Abukar
Dennis Cuesta
Yuri Soltis
Niloy Neel
Sylvain Gagnetau Lago
Octavio Rojas Hernández
Anastase Seruvumba
Rowell Endrinal
Mohammed Taha Mohammed Ahmed
Veeraboina Yadagiri
Brahim Guaraoui
Wadallah Sarhan
José Carlos Mesquita
Gauri Lankesh
Freddy Elles Ahumada
Ilaria Alpi
Tou Chhom Mongkol
Francisco Javier Ortiz Franco
Gautam Das
Fares Hamadi
Leslie Ann Pamela Montenegro del Real
Faisal Qureshi
Hang Serei Odom
Hannibal Cachuela
Ulf Strömberg
Khaled al-Attar
Mohamed Meceffeuk
Hamid Abed Sarhan
M. L. Manchanda
Atwar Bahjat
Ricardo Gangeme
Hassan Mayow Hassan
Benjamín Flores González
Riyad Muhammad Ali
Mekhlouf Boukzer
Alfredo Abad López
Mohammed Haroon
Shamsur Rahman
Hansi Krauss
Abdiaziz Ali
Romeo Lagaspi
Naimullah
Marlene Garcia-Esperat
Joel Parcon
Ali Boukerbache
Ismail Amin Ali
Youcef Sebti
Roberto Marcos García
Arnnel Manalo
Ahmed Rajib Haider
Łukasz Masiak
Jaime Rengifo Revero
Rachida Hammadi
Ernie Rollin
Jolito Evardo
Ahmed Shawkat
Nazar Abdulwahid al-Radhi
Yahia Djamel Benzaghou
Borys Derevyanko
Gregorio Rodríguez Hernández
João Miranda do Carmo
Marife "Neneng" Montaño
Mohamed Ibrahim Raage
Alexis Bandyatuyaga
Joseph Hernández Ochoa
Boutros Martin
Facely Camara
Dekendra Raj Thapa
Jorge Martín Dorantes
Abadullah Hananzai
Jaime Garzón
Juan Emilio Andújar Matos
Anatoly Levin-Utkin
Filaih Wuday Mijthab
Sheikh Nur Mohamed Abkey
Nadezhda Chaikova
Zakariya Isa
Ítalo Eduardo Diniz Barros
Édison Alberto Molina
Valério Luiz de Oliveira
Liban Ali Nur
Dmitry Popkov
Mahad Ahmed Elmi
María José Bravo
Al-Hosseiny Abou Deif
Okezie Amaruben
José Cândido de Amorim Filho
Rajdev Ranjan
Samer Mohammed Aboud
Abdelhamid Yahiaoui
Andres Teodoro
Natalya Estemirova
Falah Khalaf al-Diyali
Zukhuruddin Suyari
Saad Bakhtaoui
Sahar Hussein Ali al-Haydari
Luís Gustavo da Silva
Musa Mohamed
Arturo Betia
Regina Martínez Pérez
Francisco Arratia Saldierna
Vladimir Ivanov
James Foley
Igor Domnikov
Tunde Oladepo
Aysel Malkac
Orlando Sierra Hernández
Khushvakht Haydarsho
Alaa Uldeen Aziz
Abdul Manan Arghand
Juan Javier Ortega Reyes
Aristeu Guida da Silva
Charles Bideri-Munyangabe
Mohyedin Alempour
Zezinho Cazuza
Ebrahim Zalzadeh
Mohammed Kamara
Thaer Ahmad Jaber
Birendra Shah
Ali Abboud
Bladimir Antuna García
Prakash Singh Thakuri
Kate Peyton
Ugur Mumcu
Abdel Karim al-Oqda
John McNamara
Nasseredine Lekhal
Juan Carlos Vásquez
Jose Maria dos Santos
Kemal Kilic
Manuel Martínez Espinoza
Ramzan Khadzhiev
Charles Karinganire
Raad Yassin Al-Baddi
Amer Malallah al-Rashidi
Jesús Abel Bueno León
Tahrir Kadhim Jawad
Paúl Rivas Bravo
Sadrul Alam Nipul
Ivan Darío Pelayo
Nasrullah Khan Afridi
Pierre Anceaux
Nahúm Palacios Arteaga
Yahya Abdul Hamid
Ahmad Sha'ban
Jean Cabut (Cabu)
Muftah al-Qatrani
Dharmeratnam Sivaram
Mohamed Mohamud Turyare
Bhola Nath Masoom
Nathan S. Dabak
Jamal Uddin
Norvey Díaz
Santos Gatchalian
Julio Hernando Palacios Sánchez
Rajesh Mishra
Igor Aleksandrov
Mir Illias Hossain
Jassim al-Batat
Liban Abdullahi Farah
Riad al-Saray
Viktor Mikhailov
Rubylita Garcia
Deyda Hydara
Nikolai Andrushchenko
Satoru Someya
Wisut "Ae" Tangwittayaporn
Bala Nadarajah Iyer
Muhannad Ghanem Ahmad al-Obaidi
Darío Fernández Jaén
Antonio Casemero
Herliyanto
David Meza Montesinos
Sudip Dutta Bhaumik
Gyanendra Khadka
George Vigo
Feng Zhaoxia
Naqshin Hamma Rashid
Rolando "Dodong" Morales
Mohammed Hussein Navab
Vincent Rwabukwisi
Edgar Pantaleón Fernández Fleitas
Bienvenido Lemos
Ahmed Riyadh al-Karbouli
Ghulam Rasool Birhamani
Eudés Nshimiryo
Abdul-Rahim Nasrallah al-Shimari
Manik Saha
Zaher al-Shurqat
Musa Khankhel
Saleem Shahzad
Kutlu Adali
Maria Grazia Cutuli
Suleiman Abdul-Rahim al-Ashi
Dalia Marko
Amado Ramírez Dillanes
Elmar Huseynov
Gustavo Rafael Ruiz Cantillo
Abdulmalik Akhmedilov
Calvin Thusago
Mohammed Muslimuddin
Fadel al-Hadidi
Oscar García Calderón
Vikas Ranjan
Altaf Ahmed Faktoo
Joaquin Briones
Ahmet Taner Kislali
Nasteh Dahir Farah
Shahid Soomro
Wendi Winters
Mahmoud Saremi
Rakesh Sharma
Philippe Honoré
Wali Khan Babar
Sander Thoenes
Nahar Ali
Umesh Rajput
Munsuf Abdallah al-Khaldi
Magomed Yevloyev
Muhammad al-Rabou'e
Amparo Leonor Jiménez Pallares
Gerardo Ortega
Gustavo Rojas Gabalo
Lea Dalmacio
Georgy Gongadze
Israel Gonçalves Silva
Alejandro Reblando
Aloys Nyimbuzi
Rafael Enrique Prins Velásquez
Gebran Tueni
Mario Sy
Aswan Ahmed Lutfallah
Richard Wild
Mohamed Guessab
Huseyin Deniz
Romeo Olea
Mustafa Abdul Hassa
Yahya Orhan
Khushvaht Muborakshoev
Dusko Jovanovic
Yuri Shchekochikhin
Domingos Sávio Brandão Lima Júnior
Vladimir Yatsina
Saiful Alam Mukul
Victor Nuñez
Vénant Ntawucikayenda
Abdul Razzak Johra
Anastasiya Baburova
Naji Jerf
Eduard Markevich
Samir Qassir
Bernard Maris
Abdelkader Hireche
Sandeep Sharma
Juan Camilo Restrepo Guerra
Eldy Sablas (aka Eldy Gabinales)
Adnan Khairallah
Gundars Matiss
Madjid Yacef
Eustorgio Colmenares
Thaer Al-Ali
Abdirizak Ali Abdi
Selvarajah Rajeewarnam
Aung Kyaw Naing, "Par Gyi"
Milan Pantic
Mohammed Karim al-Badrani
Ayub Khattak
Zaqueu de Oliveira
Jyotirmoy Dey
Francisco Castro Menco
Víctor Hernández Martínez
Ferdinand Reyes
Vadim Alferyev
Kawa Garmyane
Shehab Mohammad al-Hiti
José Moisés Sánchez Cerezo
Namik Taranci
Ibrahim Seneid
Ali Jaafar
Daniel Pearl
Parvaz Mohammed Sultan
Roland Ureta
Felix Solovyov
Hrant Dink
Luis Antonio Peralta Cuéllar
Bernabé Cortés Valderrama
Gennady Pavlyuk (Ibragim Rustambek)
Ruperto Armenta Gerardo
Djamel Bouhidel
Safa al-Din Abdel Hamid
Rico Ramirez
Abdihared Osman Aden
Abdullahi Osman Moalim
Tahar Djaout
Zahra Kazemi
Ali Saleemi
Luis Carlos Santiago
Jose Manuel
Hassan Osman Abdi
Olivier Quemener
Abdulrazak Hashim Ayal al-Khakani
Sayomchai Vijitwittayapong
Jorge Mynor Alegría Armendáriz
Joas Dignos
Adel Sayegh
Ali Ahmed Abdi
Jairo Elías Márquez Gallego
Fidelis Ikwuebe
Bonifacio Gregorio
Telman (Abdulla) Alishayev
Smail Yefsah
Leobardo Vázquez Atzin
Danilo Vergara
Bashar al-Nuaimi
Aleh Byabenin
Bashiir Noor Gedi
Miguel Pérez Julca
Jagendra Singh
Khadija Dahmani
Djamel Derraz
Wilson Ndayambadje
Mourad Hmaizi
Abdisalan Sheikh Hassan
Mohamed Mohamud
Alberto Rivera Fernández
Chauncey Bailey
Hussam Sarsam
Ghulam Rasool
José Luis Cabezas
Alaa Edward Butros
Sardasht Osman
Eliseo Barrón Hernández
Rey Bancayrin
Noel Decina
Adolfo Isuiza Urquia
Ján Kuciak
Mohamed Salah Benachour
Nun Chan
Sheikh Belaluddin
Zubair Ahmed Mujahid
Olimjon Yorasonov
José Agustín Silvestre de los Santos
Juan "Jun" Pala
Ricardo de Mello
Dolores Guadalupe García Escamilla
Guzmán Quintero Torres
Ghazi Rasooli
Ihsan al-Buni
Yameen Rasheed
Marcellin Kayiranga
Dinesh Pathak
MVN Shankar
Mohamed Abderrahmani
Luis Mario García Rodríguez
Efraín Varela Noriega
Rajesh Mishra
Jamal Abdul-Nasser Sami
Gina Dela Cruz
Mohamed Isaq
Saïd Brahimi
Julio César Da Rosa
Ahmed Addow Anshur
Uma Singh
Martin Roxas
Kazbek Gekkiyev
Fuad Muhammad Syafruddin
Abukar Hassan Mohamoud
Gerald Fischman
Napoleon Salaysay
Mustafa Gaimayani
Maksim Maksimov
Per-Ove Carlsson
Sajid Tanoli
Bardhyl Ajeti
Jorge Luis Marroquín Sagastume
Rubello Bataluna
Luke Somers
Karun Misra
Saman Abdullah Izzedine
Mohamed Lamine Legoui
Noel López Olguín
Ivo Pukanic
Rodolfo Rincón Taracena
Cetin Abayay
Avijit Roy
Vitas Lingis
Mario Randolfo Marques Lopes
Clodomiro Castilla Ospino
Victor Hugo López Escobar
Michael Senior
Abdisatar Daher Sabriye
Zaman Mehsud
Ferhat Tepe
Nabil Ibrahim al-Dulaimi
Martín La Rotta
Christopher Guarin
Hassan Yusuf Absuge
Tharcisse Rubwiriza
Lasantha Wickramatunga
Sayfettin Tepe
Suhail Mahmoud al-Ali
Jessé Medina Parra
Stephane Charbonnier (Charb)
Ronnie Perante
Halit Gungen
Paul Klebnikov
Ian Subang
Noel Villarante
Malika Sabour
Subash Chandraboas
Sami Jawdat Rabah
Majeed Mohammed
Filadelfo Sánchez Sarmiento
María Carlin Fernández
Harunur Rashid
Orel Sambrano
Aiyathurai Nadesan
Rebecca Smith
Christian Gregorio Poveda Ruiz
Smail Sbaghdi
Gerardo Ceferino Servían
André Kameya
Saidan Shafi
Anak Agung Prabangsa
George Abanga
Slavko Curuvija
John Caniban
Athiwat Chaiyanurat
Jhoy Duhay
Alisher Saipov
Faisal Arefin Dipan
Abdallah Bouhachek
Allaoua Ait M'barak
Adel Naji al-Mansouri
Ajmal Naqshbandi
Tito Alberto Palma
Tayeb Bouterfif
Mosaab al-Obdaallah
Manoel Leal de Oliveira
Abdel Karim al-Rubai
Yar Mohammad Tokhi
Irshad Mastoi
Daud Ali Omar
Hassan Benaouda
Luis Emanuel Ruiz Carrillo
Igor Hrushetsky
Marcello Palmisano
Apolinario "Polly" Pobeda
José Luis Ortega Mata
Alfrets Mirulewan
Navin Nischal
Edgar Daniel Esqueda Castro
Mohamed Mekati
Hernando Rangel Moreno
José Luis López de la Calle
Danilo López
Wu Xianghu
Hind Ismail
Natalya Skryl
José Armando Rodríguez Carreón
Saif Talal
Elidio Ramos Zárate
Relangi Selvarajah
José Roberto Ornelas de Lemos
Najem Abed Khudair
Eduardo Carvalho
Omar Ouartilan
Daif al-Gahzal al-Shuhaibi
Hosea Maina
Carlos Quispe Quispe
Moustapha Ourrad
Rabah Zenati
Noufel al-Shimari
Mukhtor Bugdiev
Muhammad Sayuti Bochari
Jerges Mahmood Mohamad Suleiman
Reinaldo Coutinho da Silva
Khamail Khalaf
Thun Bun Ly
Elpidio Binoya
Gabriel Cruz Díaz
Walgney Assis Carvalho
Mohammad Nasir Mudasir
Jean-Léonard Rugambage
Gene Boyd Lumawag
Ameur Ouagueni
Hamid Mahiout
José Everardo Aguilar
Withayut Sangsopit
José Emeterio Rivas
Sunday Gyang Bwede
Hindia Haji Mohamed
Jaruek Rangcharoen
Manuel de Dios Unanue
Mohammed Eissa
Khem Sambo
Paul Mansaray
Maricel Vigo
Orhan Dzhemal
Karam Hussein
Gerardo Bedoya Borrero
Simao Roberto
Ardiansyah Matra'is
Fernando Razon
Rafed Mahmoud Said al-Anbagy
Bernard Verlhac (Tignous)
Cihan Hayırsevener
Mahad Salad Adan
Desidario Camangyan
Sabawoon Kakar
Kjasif Smajlovic
Ram Chander Chaterpatti
Abdul Samad Rohani
Luma al-Karkhi
Ali Abbas
Philip Agustin
Vladislav Listyev
Rob Hiaasen
Said Tahlil Ahmed
Abdul Qadir Hajizai
Ahmed al-Rubai'i
Washiqur Rahman Babu
Musa Anter
Sai Reddy
Paul Kiggundu
Ahmed Jabbar Hashim
Amir Nowab
Erol Akgun
Fabien Fortuné Bitoumbo
Joao Alberto Ferreira Souto
Ibrahim Abd al-Qader
Adolphe Missamba Ndengi Kavula
Arkan Sharifi
Subramaniyam Sugitharajah
Ananta Bijoy Das
Djilali Arabidou
Serge Maheshe
Fausto Gabriel Alcaraz Garay
Ahmed Adam
Hadi al-Mahdi
Said Mekbel
Tara Singh Hayer
Ogulsapar Muradova
Winifrida Mukamana
Sokratis Giolias
Danny Hernandez
Wassan Al-Azzawi
Miran Krovatin
Rehmatullah Abid
So'oud Muzahim al-Shoumari
Ferhat Cherkit
Azzedine Saidj
Candelario Cayona
Mohammed Salahuddin
Raad Mutashar
Kaset Puengpak
Parag Kumar Das
Mikhail Beketov
Saed Mahdi Shlash
Edgar Damalerio
Gilbert Munana
Jefferson Pureza Lopes
Steven Vincent
Sarmad Hamdi Shaker
Adnan al-Bayati
Rey Merisco
Christian Struwe
Luis Eduardo Alfonso Parada
Ihab Mu'd
Alejandro Zenón Fonseca Estrada
Maximino Rodríguez
Mylvaganam Nimalarajan
Abdulkadir Ahmed
Luiz Antônio da Costa
Fazal Wahab
Francis Nyaruri
Herson Hinolan
Vyacheslav Veremiy
Ghulam Muhammad Lone
Mustafa Jeha
Pedro Yauri
Mohammad Saeed
Gregorio Jiménez de la Cruz
Mouloud Barroudi
Soe Moe Tun
Carlos José Guadamuz
Mukhtar Mohamed Hirabe
Lahcene Bensaadallah
Farag Fouda
Ismael Jaimes
Gadzhimurad Kamalov
Jorge Enrique Urbano Sánchez
Jamal al-Zubaidi
Antonio de la Torre Echeandía
Nawras al-Nuaimi
"The murder of three journalists in the Central African Republic who were collaborating with one of my research initiatives has deeply affected me. Crimes against journalists is a global problem.  Each year dozens of journalists are killed across the world, and the majority of these crimes remain unresolved.  The way I see it, the Justice for Journalists Foundation is one way of fighting against impunity.  We are hoping to collaborate with journalists and human rights organisations and individual journalists who believe that those who commit crimes against journalists should be brought to justice.  An investigation into the murder of Kiril, Alexander and Orkhan could become the Foundation's first priority case."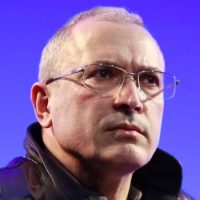 Mikhail Khodorkovsky, Founder of Justice for Journalists Foundation
"The killers and those ordering the murder of journalists are rarely brought to justice. In fact, 86 percent of murder cases show the killers have enjoyed complete impunity."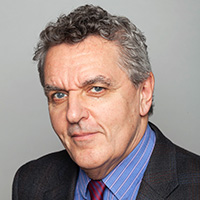 Robert Mahoney, Deputy Executive Director, Committee to Protect Journalists
In late July 2018 three Russian journalists, Kirill Radchenko, Alexander Rastorguev and Orkhan Dzhemal were murdered in the Central African Republic while investigating Wagner, a private Russian mercenary group reported to be overseen by catering magnate Evgeny Prigozhin, a close associate of Russian President Putin and the head of the infamous Troll Factory.
In response to this tragedy, Mikhail Khodorkovsky, founder of Open Russia pro-democracy movement, Amnesty International-recognized prisoner of conscience, and Putin's most prominent critic and his former business partner, philanthropist and a member of The Standing Committee of the Free Russia Forum Leonid Nevzlin established Justice for Journalists, a foundation set up in order to investigate violent crimes against journalists who have been targeted as a result of their professional duties.
The vast majority of murders of journalists remain unpunished, and there currently exists no international mechanism for pursuing and obtaining justice. This is a call to action, and this foundation is a pathway to justice.
Freedom of the press and democracy vitally depend on one another. As the bonds of trust between society, governments and traditional forms of media decline across the world, it is vital that important investigative work is protected, and that those who wish to silence independent journalism are brought to account.
Justice for Journalists Foundation (JFJ) is a London-based non-governmental organisation that funds journalistic investigations into violent crimes against media workers and raises risk preparedness among professional and citizen journalists. JFJ aims to facilitate journalists' access to the existing resources and adapt those to the local specifics. We promote the importance of safety and help equip media workers with skills and knowledge to stand up to the challenges of their daily work.
An initial sum of five million dollars has been pledged by Mikhail Khodorkovsky and Leonid Nevzlin towards the future work of Justice for Journalists Foundation. The Foundation is run by an advisory board and a network of experts and investigators, drawing from a wide range of renowned professionals in a variety of fields. Those who have already agreed to become a part of the Foundation are listed below: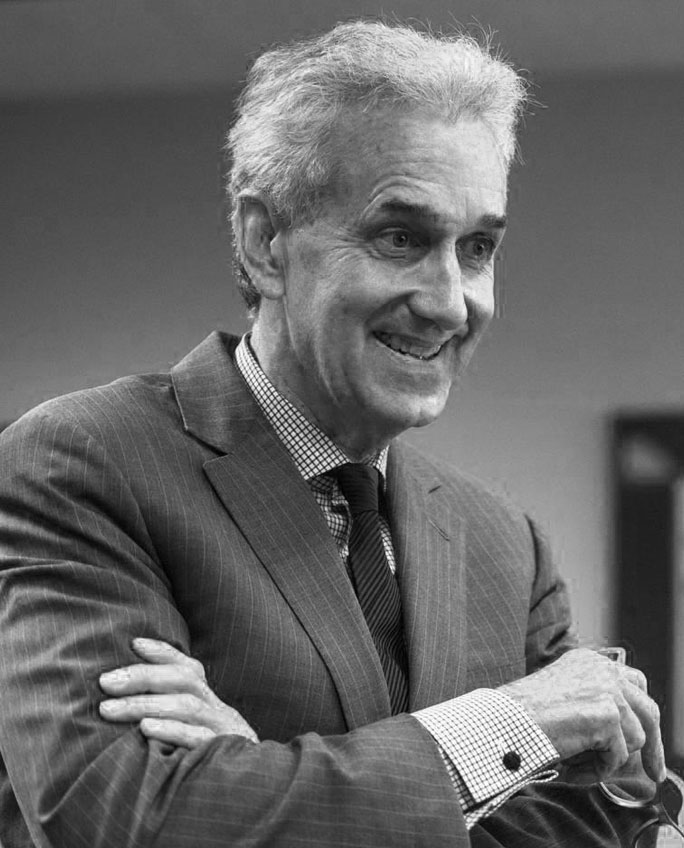 Jeff Gedmin
former president of RFE/Radio Liberty, research Council Member at the National Endowment for Democracy, Senior Fellow at Georgetown University and an author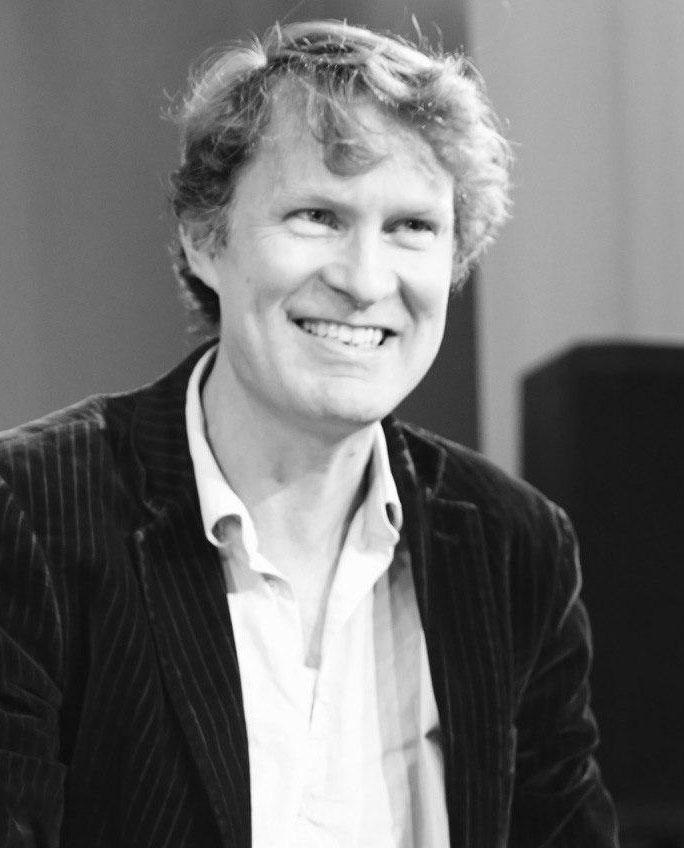 Luke Harding
foreign correspondent for the Guardian, who has reported from Dehli, Ber-lin and Moscow, and author of Collusion: How Russia Helped Trump Win the White House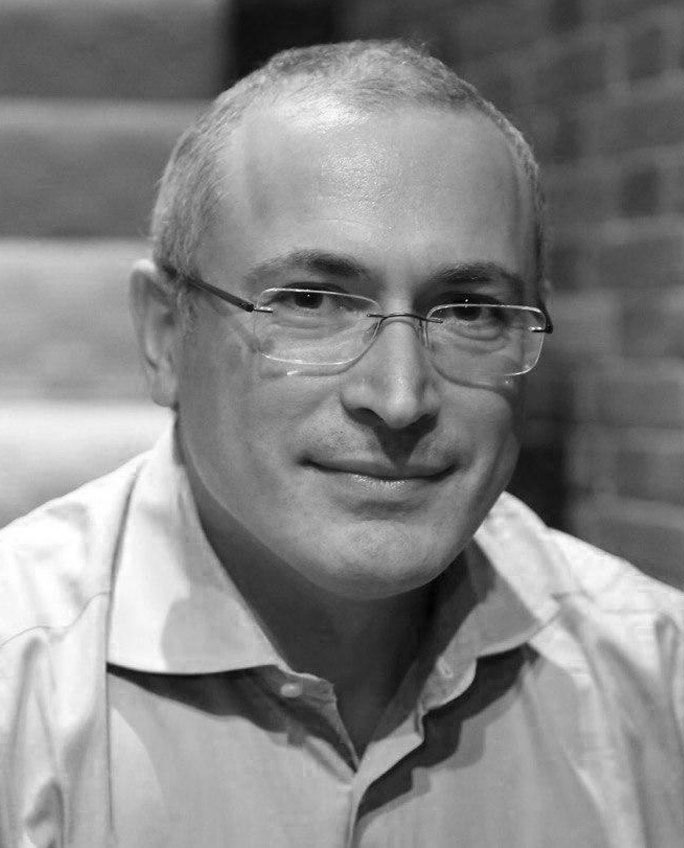 Mikhail Khodorkovsky
founder of Open Russia pro-democracy movement, Amnesty In-ternational -recognized prisoner of conscience, and the former CEO of the Yukos oil company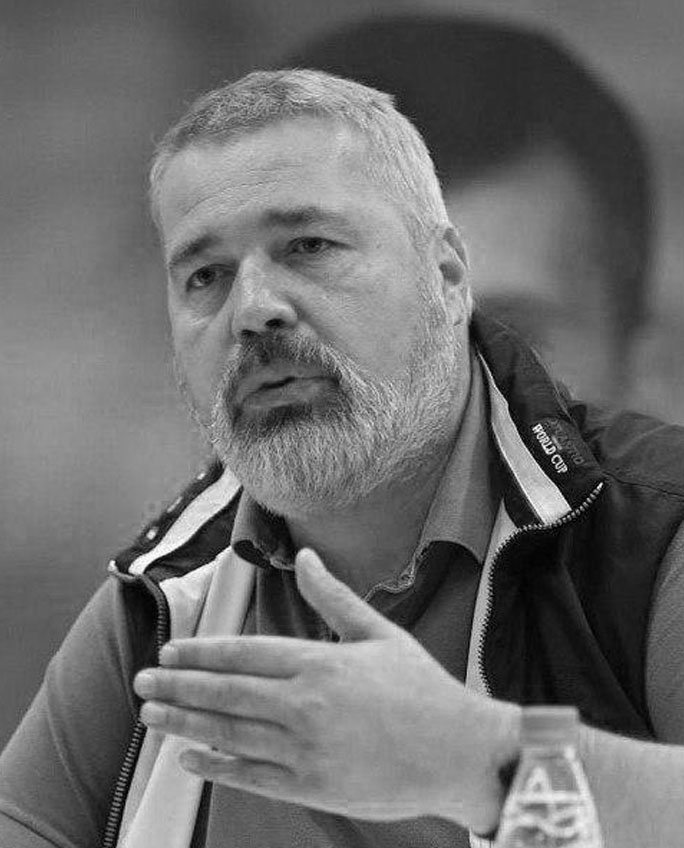 Dmitry Muratov
founder and publisher of Novaya Gazeta, Russia's foremost independ-ent newspaper, known for uncovering government corruption and human rights abuses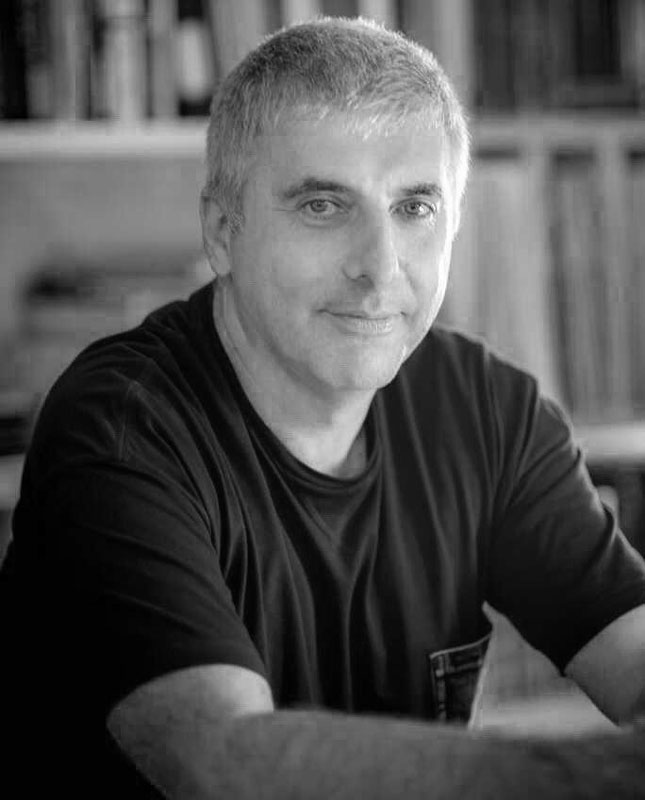 Leonid Nevzlin
businessman, philanthropist, former managing director of the Yukos oil company, founder of the Museum of the Jewish People (Israel) and co-owner of Israeli newspaper Haaretz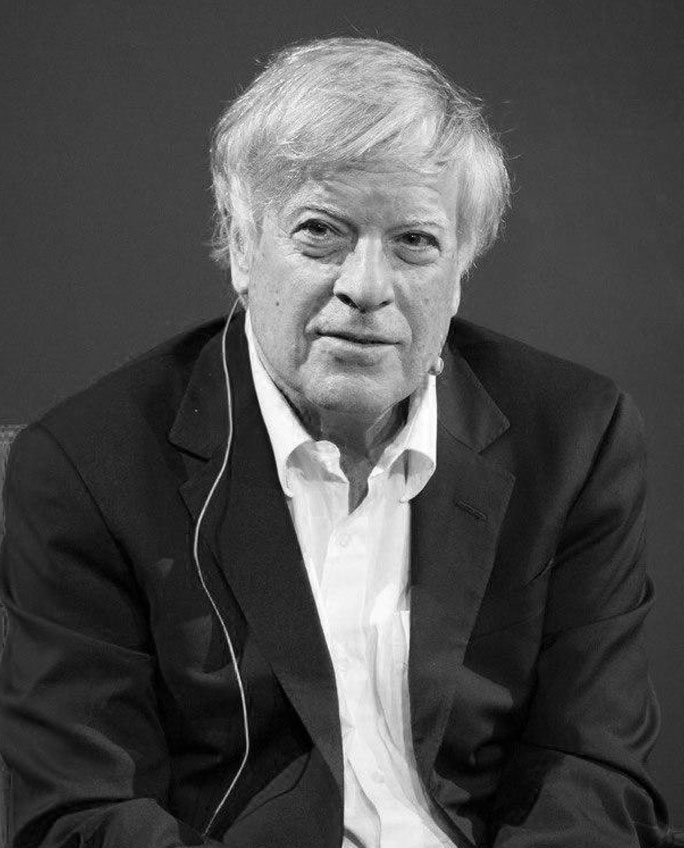 David Satter
special correspondent on Russian affairs for the Wall Street Journal, former head of FT in Russia, author of many books on Russia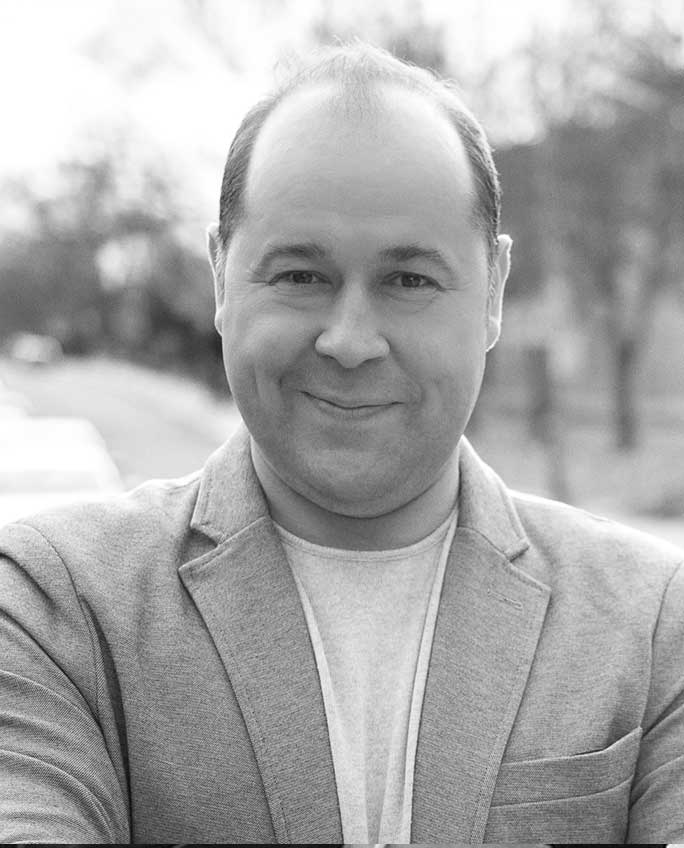 Igor Malakhov
Russian-Canadian multimedia journalist and documentary producer; covered Russia, Central Asia, conflicts in Chechnya, Georgia, for TIME/LIFE, ARD, PBS, ABC News, CNN.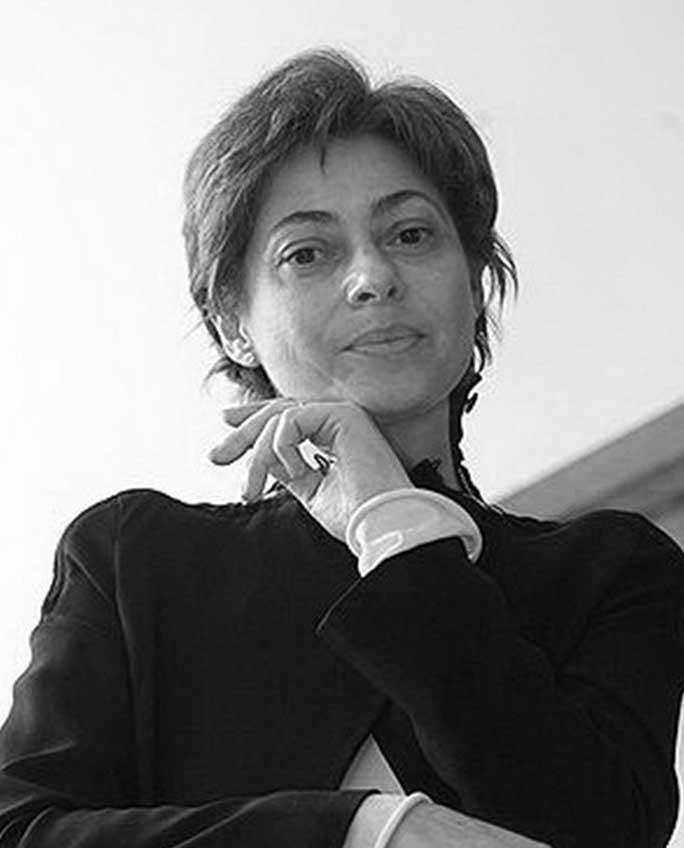 Natalya Gevorkyan
Author and journalist with Moscow News, Kommersant, columnist in www.gazeta.ru and Radio Liberty, commentator for TV Rain. US Freedom of Press and Russian Golden Quill awards recipient. Co-chairs the Profession - Journalist contest with Open Russia foundation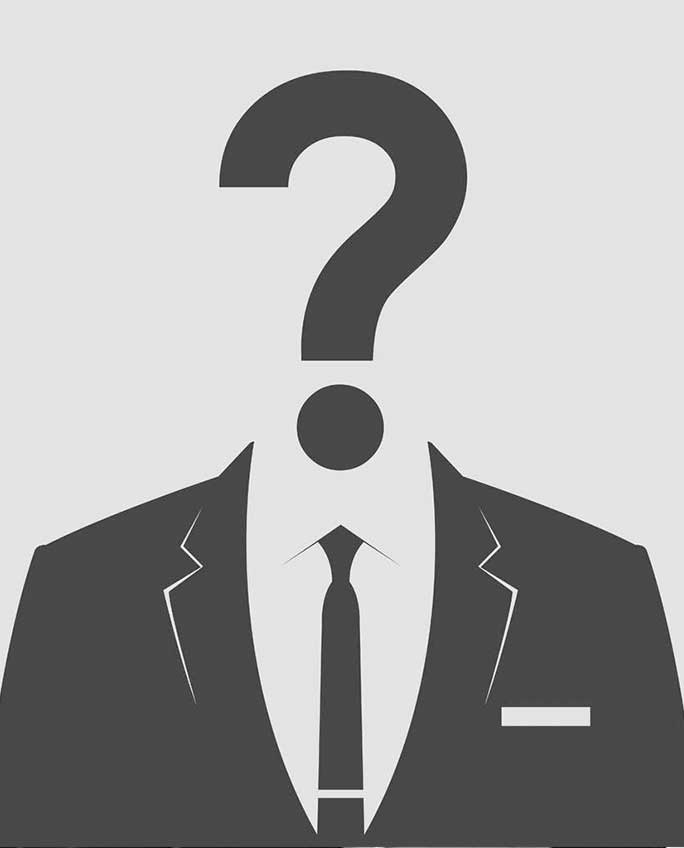 Representative of Dossier Investigative Centre
founded by Mikhail Khodorkovsky to track the criminal activity of various people associated with the Kremlin.
The Justice for Journalists Foundation is open for cooperation with international media, human rights activists and investigative organisations on a wide range of issues connected with investigating crimes against journalists. The Foundation is a collaborative project that allows journalists to come together and honour the memory of their colleagues by reducing impunity around murder of journalists and bringing those responsible for violent crimes to justice.