Keith Schembri's journey to justice came one step closer to a conclusion on Saturday as the former chief of staff was arraigned on money laundering charges and taken to the Corradino Correctional Facility after being denied bail.
The man many saw as the power behind former prime minister Joseph Muscat's throne was charged with money laundering, criminal conspiracy, accountancy crimes, fraud, false testimony and corruption after the conclusion of a four-year inquiry by Magistrate Josette Demicoli into accusations that he bribed former Managing Director Adrian Hillman Allied Newspapers, publishers of The Times of Malta, to award a multi-million euro contract to the company.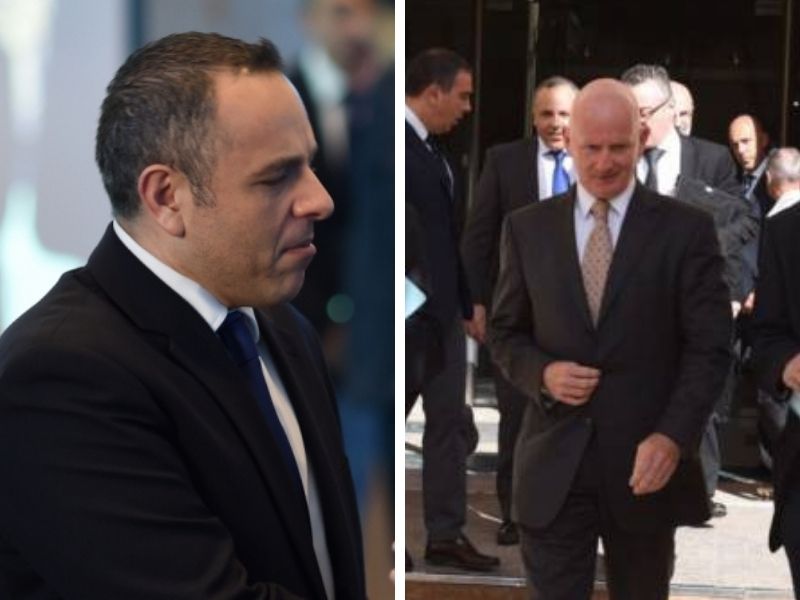 Daphne Caruana Galizia first reported on these alleged crimes in March 2016, but police failed to act on the findings of an investigation carried out by Malta's anti-money laundering agency. The inquiry was requested in 2017 by then-Opposition Leader Simon Busuttil.
Ten other individuals were arraigned with Schembri, including another former Managing Director of Allied Newspapers, Vince Buhagiar, as well as those involved in the company that helped set up the offshore structures for all those involved – Nexia BT's Brian Tonna, Karl Cini, Manuel Castagna and Katrin Carter Bondin.
Nexia BT was at the centre of most of the major corruption scandals that took place during Joseph Muscat's tenure, including the opening of secret Panama companies for Schembri and then Energy Minister Konrad Mizzi within days of Labour's election to power. Tonna and Cini were also charged with fraud, submitting false declarations to authorities, forgery, and of giving false statements to the court.
Schembri's name has come up repeatedly in connection to Caruana Galizia's murder, most recently in a set of secret recordings made by middleman turned State witness Melvin Theuma, who began recording conversations with alleged mastermind Yorgen Fenech when he grew concerned for his own safety.
Ongoing court cases reveal new information
Earlier in the week, court hearings continued involving the testimonies of hitman Vince Muscat and middleman turned State witness Melvin Theuma who were both given a pardon to reveal details on the assassination of journalist Daphne Caruana Galizia.
In the case against accused mastermind Yorgen Fenech, his lawyers claimed Melvin Theuma had kept a second set of 'hidden' recordings that he failed to turn over to police. These recordings had a different file format than the others and were found in a different digital location, prompting a long series of court delays and accusations from the defence that the prosecution was hiding evidence. The accusations led to an anti-climax when a court-appointed expert opened the files on a normal laptop "with a simple double click".
The recordings were scheduled to be heard eight months earlier, but Theuma was found with 'self-inflicted' abdominal stab wounds and a slit throat hours before he was to take the stand.
The long-awaited evidence featured a conversation in which Theuma told Fenech associate Johann Cremona that he was paying then Police Commissioner Lawrence Cutajar €15,000 in €5,000 instalments.
Yet in court, Theuma said he was lying. "I did it to pretend the Commissioner is helping me," he told the court. "I wanted to tell Johann so that he would tell Yorgen I went to the Commissioner to tell all".
Magistrate Rachel Montebello asked why, if it was a bluff, Theuma felt the need to go into detail about instalments, adding that his replies were not consistent or convincing.
Theuma claimed he invented the story because he was getting mixed messages. While Fenech assured him he wouldn't be arrested in the money laundering probe, Cremona said otherwise. But Cremona promised everything would be okay, and that the "prime minister, the police and all" were behind him.
"I would be given names of places to be targeted in the raid, the dates, the questions to be put to me. Certain questions could even be changed if not to my liking," Theuma said. "But in reality, I got nothing. They arrested me and even took away my kids for a couple of days."
In another recording, Fenech is heard telling Theuma he needs to start trusting him. Theuma said "they" were betraying him. Asked who he meant, he said, "Yorgen Fenech and Keith Schembri."
Schembri was named again in a separate conversation between Theuma and Mario Degiorgio, brother of alleged hitmen Alfred and George Digiorgio, who were in custody awaiting trial at the time.
Theuma said, "It's a tangled web".
It's far from over
According to testimony by hitman Vince Muscat, that web included a second, earlier plot to kill the journalist.
Muscat claims Economy Minister Chris Cardona was involved in an aborted 2015 plan, and that he, George Degiorgio and Jamie Vella were hired for the job.
The hitman told the court how he'd staked out Caruana Galizia's home in 2015 and identified her car close to the building of The Malta Independent, where she was working as a columnist.
"George and I spent around three days watching her," Muscat said. And then they came up with a plan. "Once she exited her house down the valley, George and Jamie would block her path and Jamie would machine gun her. We already had an AK-47, we got it from abroad."
Asked by lawyer Jason Azzopardi if they were worried the Economy Minister would expose the plot, Muscat said, "We knew each other already so we were sure he would help out." Besides, Cardona had been involved in another crime they carried out years earlier with another minister.
The career criminal's reference to a "big job" sparked media speculation that he was describing the botched 2010 HSBC bank heist in Qormi, where Minister Carmelo Abela was manager at the time. Despite these alarming allegations, Prime Minister Robert Abela refused to ask his Cabinet if Muscat was referring to one of them.
But the reconnaissance they carried out would be put to use two years later when middleman turned State's witness Melvin Theuma approached Alfred Degiorgio with an urgent request to kill Caruana Galizia before she published certain "details".
The shocking revelations made ripples across the EU, with the EPP parliamentary group calling for a plenary debatein the European Parliament, stating "More than 3 years after Daphne Caruana Galizia's assassination in Malta, evidence still points to the highest levels of Government."
The request was blocked by the Socialists and Democrats Group, but EPP group chairman Manfred Weber said it would be filed again. "We need to show the Maltese authorities that they are under international scrutiny and we expect them to follow the path of justice wherever that may lead."
Schembri's arrest brought the troubled country one step closer to the reckoning it must inevitably face. But it's far from over.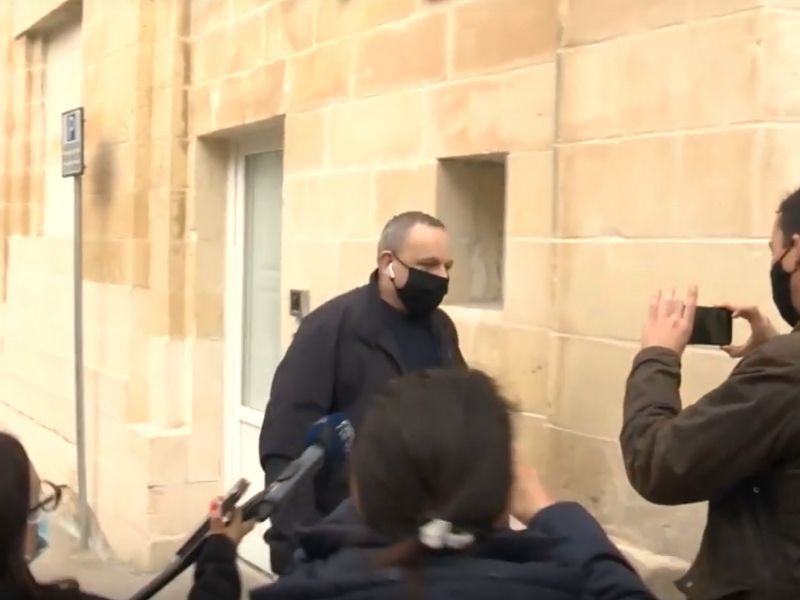 The following project is weekly Maltese Roundups prepared by The Shift News (Malta) offering the latest news in Daphne Caruana Galizia case.