Justice in Malta took a small step forward last week when the court rejected all but one of the preliminary pleas filed by the men accused of planting and triggering the massive car bomb that killed journalist Daphne Caruana Galizia.
George and Alfred Degiorgio have filed over 100 pre-trial pleas since the compilation of evidence against them began, requiring lengthy judgements to dismiss spurious objections seemingly designed to delay proceedings.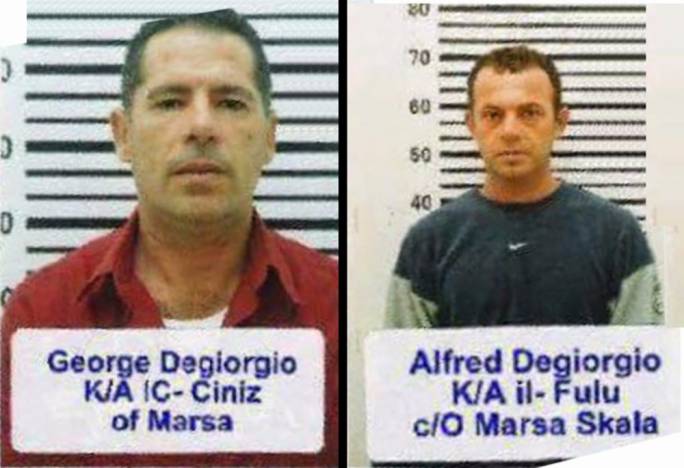 The latest 209-page judgment from the court rejected all but one argument related to testimony by lead prosecutor Superintendent Keith Arnaud that referred to information obtained by phone intercepts carried out by the security service. 
Arnaud had referred to the information — identifying the speaker as George Degiorgio — without exhibiting the warrant authorising the phone taps, or subsequent recordings and transcripts. The court ordered the removal of this testimony from the record, and no reference may be made to it during the upcoming trial. It is not known what effect this will have on the prosecution's case if any.
Evidence and testimonies indicate there are still people involved in the murder or its cover-up who have not been investigated and charged, including several prominent Labour Party politicians.
Lawyers consulted by The Shift said police would be justified in proceeding with charges against at least some of these individuals for crimes that include derailing investigations, obstruction of justice and knowledge of a crime prior to its execution.
Several are expected to be called to court as witnesses in the murder trial of Yorgen Fenech, the businessman accused of financing and masterminding Caruana Galizia's assassination.
The defence will summon disgraced former prime minister Joseph Muscat to testify about the pardon he gave to middleman turned State's witness Melvin Theuma, which resulted in Fenech's arrest days later.
Muscat's chief of staff Keith Schembri is also expected to be summoned, though reports that the prime minister's former right hand man is being treated for terminal cancer raise questions over whether he will appear in court. The accused mastermind implicated Schembri in the assassination after his own request for a presidential pardon was denied.
In his pardon request, Fenech also accused former Economy Minister Chris Cardona of commissioning the murder, a claim called into question days later when it was revealed that Fenech's doctor had passed him a note from Schembri outlining a plan to pin the murder on the former minister.
Cardona is expected to be summoned by the defence to testify about this, and about sworn testimony by hitman turned State witness Vince Muscat alleging that he was involved in a separate plot to kill Caruana Galizia in 2015, which was aborted when he failed to pay the Degiorgio brothers the agreed upon fee. Vince Muscat also said under oath that both the former minister and the prime minister's chief of staff knew about the 2017 murder plot prior to it being carried out.
Finally, former deputy police commissioner Silvio Valletta is expected to be summoned. A close personal friend of Fenech, Valletta vacationed with the businessman on his yacht when Fenech was already the lead suspect in the Caruana Galizia murder case. He also kept Keith Schembri informed of his investigation into the murder, and this information was allegedly passed on to Fenech.
Prosecutors are seeking a life sentence for Fenech for complicity in the murder, and 20 to 30 years for criminal association. No date has been set for the trial, and the process is expected to take years to conclude.
Apart from Fenech and accused hitmen George and Alfred Degiorgio, the only people charged in connection with Caruana Galizia's death are Robert Agius and Jamie Vella, the men alleged to have supplied the bomb.
Other cases related to the slain journalist's work are ongoing, but the small number that have made it to court barely scratch the surface of the pervasive corruption she revealed in her investigations.
Keith Schembri is the subject of an ongoing court case involving money laundering and forged documents in relation to kickbacks on the purchase of printing equipment by Progress Press, the publishing arm of The Times of Malta. His father has also been charged in the case.
The investigation into Joseph Muscat's right hand man seems to have broadened to include his wife. Josette Schembri Vella has been charged with money laundering in relation to some €1.5 million in transactions that took place between 2008 and 2020 involving a company called 3 City Designs.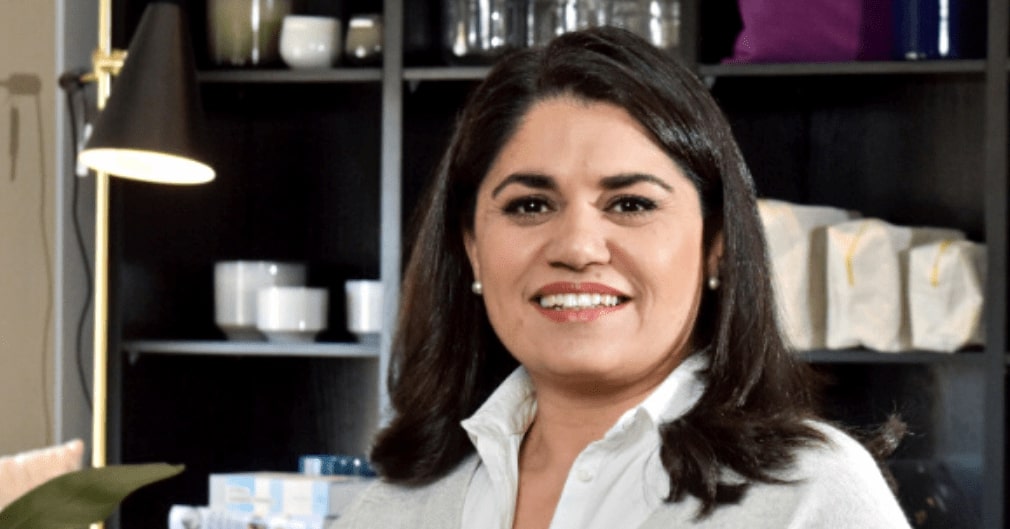 Schembri Vella and the company stand accused of having converted or transferred property known or suspected to be acquired through criminal activity, and allegedly concealing the origins of this property. They are also accused of having acted as accomplices to criminal activity. She was released on bail against a deposit of €10,000 and a personal guarantee of €40,000. 
Finally, Claude-Ann Sant Fournier, the former Money Laundering Reporting Officer of the now-defunct Pilatus Bank, has been charged with offences in breach of the Money Laundering Act in connection with her role at the bank.
The mysterious private bank was established months after the election of Joseph Muscat's government, when a 34-year-old Iranian called Ali Sadr Hasheminejad with no prior banking experience applied for a licence soon after the governing Labour Party was elected to power in October 2013. It was granted three months later.
Pilatus was at the centre of countless scandals involving offshore structures owned by top government ministers, allegedly including the former prime minister's family, as well as large transfers of money from politically exposed persons connected to Azerbaijan's ruling family.
Despite a laundry list of compliance failures, and "systemic and governance issues" documented by the Financial Intelligence Analysis Unit (FIAU) and the Malta Financial Services Authority (MFSA), the bank was allowed to operate with impunity until Ali Sadr was arrested in the US and charged with money laundering and violating sanctions against Iran. When the Maltese government continued to avoid taking action despite the arrest of its owner, Pilatus Bank was finally closed by the European Central Bank in November 2018.
No further action was taken against the bank for nearly three years, until October 2021. Pilatus was suddenly fined €4,975,000 and charges pressed against Sant Fournier, leading observers to speculate that targeting an employee rather than the bank's directors and owner was merely an attempt to present the illusion of action to get Malta off the FATF grey list of countries at high risk of money laundering and terrorist financing.
The slow pace of justice in Malta — from magisterial inquiry to investigation to the compilation of evidence to possible trial — has been the subject of both domestic and international criticism since Caruana Galizia's brutal murder in October 2017.
In response, The Daphne Caruana Galizia Foundation has launched a new initiative called the Public Interest Litigation Network (PILN) which seeks "to promote awareness of policy and legal systems based on the rule of law and respect for human rights, and to set precedents that will influence national laws and policies."
Malta's first non-governmental access-to-justice initiative, PILN will take on legal cases related to human rights violations, abuse of power and State collusion in criminal activity in an effort to force institutional reform and state and individual accountability.
Such grassroots action represents a small step forward on the long road to justice in the troubled island nation.
The following project is weekly Maltese Roundups prepared by The Shift News (Malta) offering the latest news in the Daphne Caruana Galizia case.