Someone committed perjury in Malta but no one's been arrested.
That was the latest development in the compilation of evidence against Yorgen Fenech, the man accused of being the mastermind in the assassination of Maltese journalist Daphne Caruana Galizia.
As with so much else in this case, the stories just didn't add up.
The most recent witness to take the stand was Dr. Adrian Vella, Fenech's family doctor.
He began by describing a phone call he received from a very agitated Fenech on the Friday before his arrest.
"I spoke to his wife and suggested taking him to Gozo for a couple of days to relax," Vella said, insisting he had never asked what it was about. 
They were joined at the farmhouse by Fenech's brother Franco the next day. The two men signed a number of papers – they were business-related, the doctor insisted. Then they discussed whether Yorgen could leave Malta "legally".
"When Franco suggested flying out, I had suggested travelling out by boat," Vella said, mentioning a friend who owned a fishing boat.
"Why did you mention a friend with a boat, if you knew Fenech owned two boats?"
The doctor became flustered and said he didn't know.
Perhaps he recalled testimony given a week earlier by Logan Wood, captain of Fenech's yacht. The captain insisted Fenech had no intention of fleeing the island; they were just taking the boat to Sicily for routine maintenance a few weeks earlier than normal when they were picked up.
The news of Fenech's arrest shocked the island when the Gio was intercepted by the Armed Forces leaving the Grand Harbour in the pre-dawn hours.
Malta's richest businessman wasn't under interrogation for more than two days when he was taken to hospital with chest pains. The police summoned his personal doctor.
When Vella came to examine Fenech, he was carrying a message from Keith Schembri, disgraced former prime minister Joseph Muscat's chief of staff.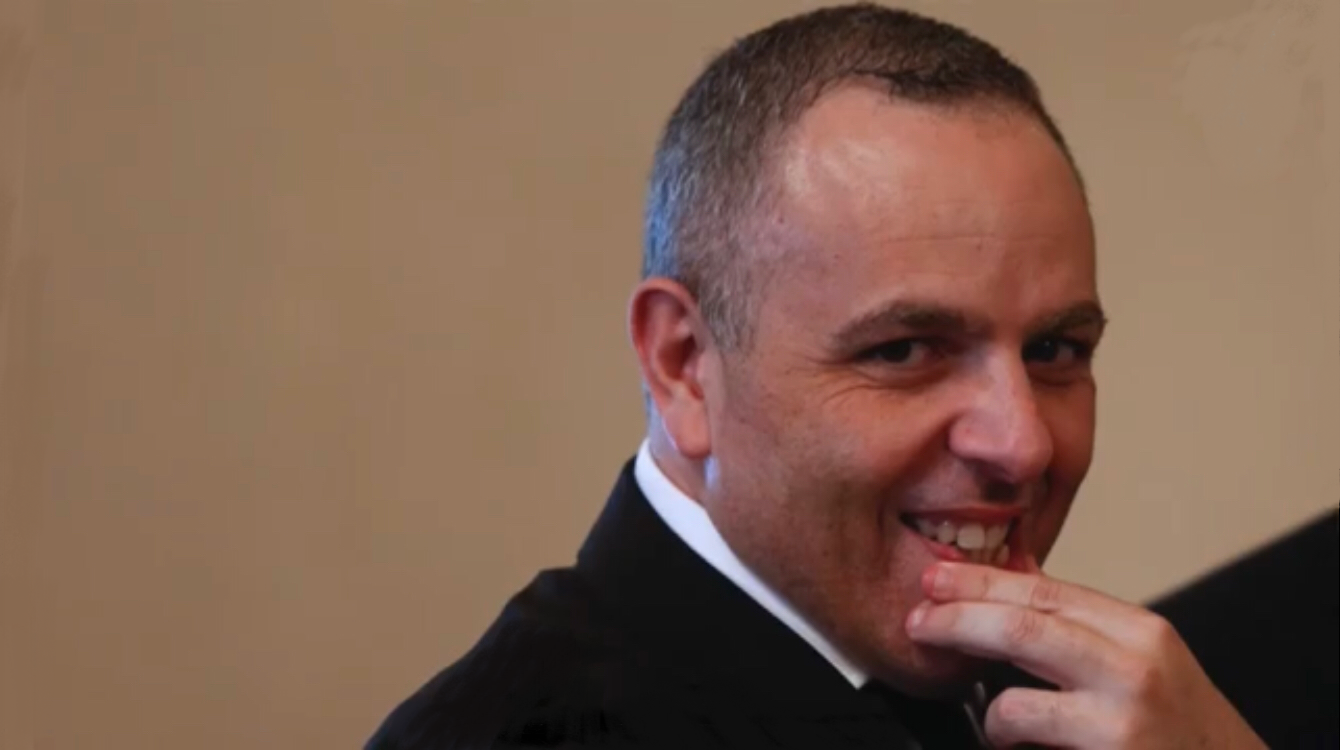 Schembri had already been linked to Fenech through the latter's mysterious Dubai company 17 Black, a vehicle for kickbacks to Maltese politicians involved in the Electrogas power station project.
The close personal friendship between the businessman and Malta's most powerful unaccountable bureaucrat have also been established.
It turns out the two men also shared the same doctor. Vella travelled to the United States with Schembri when the latter was undergoing cancer treatment; the same treatment paid for by his close friend Fenech.
Vella told the court that Schembri had called him early that Sunday and asked him to stop by his house in Mellieha, in the north of the island. Fenech also called that same day and told him to go to Schembri's to collect something from him.
Vella drove to Mellieha, where he chatted with the chief of staff's wife for about 20 minutes. Then Schembri came down the stairs leading into the living room, pointed at some papers on his desk and said, "Take these. Give them to Yorgen Fenech."
The letter the doctor smuggled to Fenech outlined a plan to pin the journalist's murder on Schembri's Cabinet colleague, former Economy Minister Chris Cardona.
The scenario seemed plausible enough. Cardona had frozen Daphne's account as part of a massive libel suit over her reports that he and his personal aide had been seen having a threesome in a German brothel while travelling on official business. Cardona had also been seen with the hitmen who planted the bomb in Daphne's car.
The island's gossip network had already flagged the Economy Minister as a suspect. But the cumbersome series of explanations Schembri allegedly wrote for Fenech to memorise reads like the sort of excuse a primary school childcomes up with to avoid detention.
The police found the letter, of course, and stopped by to ask the doctor some questions. He'd switched his phone off the night before after receiving a call from an odd number.
"I assumed it was from the police headquarters," he said. "So I switched it off. The police then called my daughter."
When asked what he did before turning off his phone, he said, "I deleted WhatsApp because there were personal messages."
The doctor was arrested, questioned and released.
Schembri was arrested too, hours after resigning as Muscat's chief of staff. He was released after two rounds of questioning.
Former police commissioner Lawrence Cutajar — another Muscat appointee who chose not to investigate politicians connected to the Panama Papers – would later confirm under oath, "Keith Schembri was never a person of interest in the investigations. He was never mentioned by the Malta Secret Service or anything".
As for the letter, Schembri testified at the independent public inquiry in June that he had "certainly not" given Vella any papers to hand to Fenech.
Magistrate Rachel Montebello pointed this out to a visibly uncomfortable Dr Vella last week. "When Keith Schembri testified in court, he had denied having passed on these papers to you. What have you to say about that?"
"I got them from him," the doctor replied.
Someone's clearly lying to the court. Either Schembri committed perjury or the doctor did, but no one's been charged. Schembri has been caught out lying several times: He didn't know Fenech, then he knew Fenech; he didn't know who owned 17 Black then it turned out he did…
Vella remarked that when he passed the folded papers to Fenech, the accused mastermind looked at them and said, "If I go down, everyone goes down with me."
Not 'he goes down with me', as in Schembri, but "everyone goes down with me".
How many people were directly involved in the plot to kill Daphne? And how many knew it was coming and looked away? The Office of the Prime Minister has already been implicated.
The question they all seem afraid to ask is, was Muscat involved in it too? Did he know it was coming and looked away?
The disgraced former prime minister spent Santa Maria week (a holiday in Malta) sipping champagne in a luxury resort outside Rome with Karl Izzo and Matthew Fenech (Yorgen's cousin).
Izzo, former Malta national wateropolo Coach and Muscat family friend, was made ambassador to Montenegro despite having no credentials for the post not long before the Enemalta wind farm scandal, another corrupt deal that saw millions of euro flow through Fenech's Dubai company 17 Black.
Matthew Fenech is Yorgen's cousin, who Muscat also appointed as Hon. Consul to North Macedonia.
They're living the high life, while Malta is still grappling with the brutal murder of a journalist which, almost three years later, seems nowhere close to being solved. 
The following project is weekly Maltese Roundups prepared by The Shift News (Malta) offering the latest news in Daphne Caruana Galizia case.