Fresh insights emerged last week that corroborate slain journalist Daphne Caruana Galizia's investigations into the corruption at the top of Joseph Muscat's government in Malta.
A joint year-long investigation by Reuters and a consortium of journalists finally tracked down the ultimate beneficial owner of Macbridge, a secret company suspected of being set up to pay kickbacks to then Energy Minister Konrad Mizzi and chief of staff Keith Schembri. 
Macbridge was named alongside 17 Black as the main intended source of income for Panama companies set up for Mizzi and Schembri by accounting firm Nexia BT soon after Labour was elected to government in 2013.
The same international consortium of journalists traced 17 Black to Dubai and identified murder suspect Yorgen Fenech as the owner in November 2019, but the other company was much harder to track down.
Macbridge is owned by Tang Zhaomin, the mother-in-law of Accenture negotiator Chen Cheng, the consultant who played a key role in Shanghai Electric's involvement in two controversial deals: a 33% investment in State-owned Enemalta, and a corruption-riddled wind farm deal in Montenegro that netted Yorgen Fenech millions.
Corporate filings in Hong Kong also revealed the existence of another company, Dow's Media, owned by the business partner of Cheng's mother-in-law and registered at the same time as Macbridge.
Dow's Media received €1 million from 17 Black in 2016 after Fenech's company reaped a €4.6 million profit from the Montenegro wind farm deal that Chen helped negotiate with Malta's State utility. Macbridge and Dow's Media were dissolved within a week of each other after Fenech was exposed as 17 Black's owner.
Daphne Caruana Galizia was the first journalist to pick up on the money trail in 2016, when she started digging into the two offshore companies she suspected were kickback vehicles for Maltese politicians. She was killed in a massive car bomb before she could confirm just how accurate her hunch had been.
This new link to Macbridge is additional proof that Keith Schembri and Konrad Mizzi used their control of major government contracts for personal gain.
Schembri was in court again last week, where he was denied bail for the second time in an unrelated money laundering case that State Lawyer Elaine Mercieca Rizzo described as a complex web of association not only between the accused but with other persons including auditors, financial companies and private individuals.
The decision came at the end of another day of testimony, where officers from the Economic Crimes Unit described their efforts to investigate hundreds of transactions between a web of companies, banks and individuals spanning offshore jurisdictions from the British Virgin Islands to Gibraltar and Malta.
The court was also told of the accused's attempts to "hide the criminal act" with backdated loan agreements and other documents after the Financial Intelligence Analysis Unit began investigating him in 2016.
In denying Schembri and his co-accused — Kasco Group associates Malcolm Scerri and Robert Zammit — bail, Magistrate Donatella Frendo Dimech said the prosecution's argument that Schembri had forged documents did not provide the court with the "peace of mind" it needed to release the men. She also referred to the danger of interference with ongoing investigations because third parties who may be involved have not yet been identified or charged.
Nexia BT owner Brian Tonna, partners Karl Cini and Manuel Castagna, and Senior Accounts Manager Katrin Bondin Carter were also sent back to Corradino Correctional Facility without bail as the compilation of evidence continues.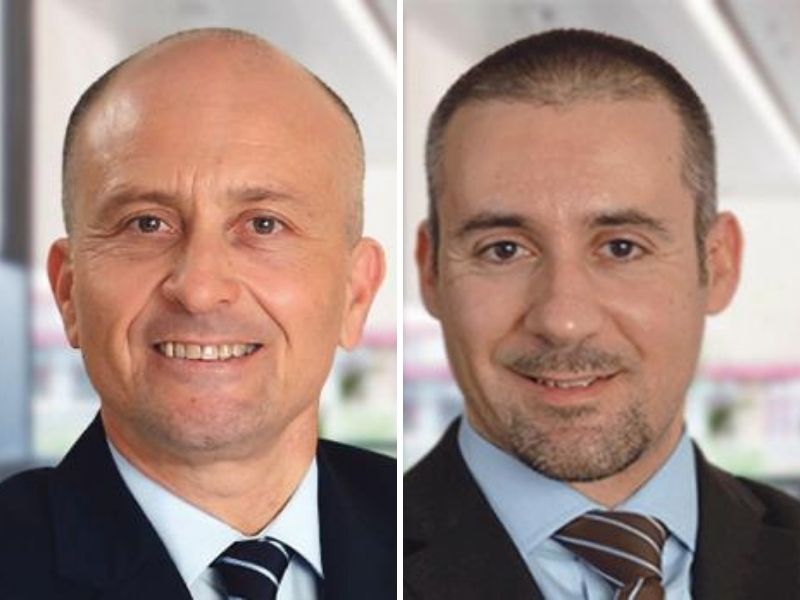 The men accused of benefitting most from the widespread corruption that Daphne Caruana Galizia did so much to expose are now being held in the same prison as the men who allegedly killed her.
Accused assassination mastermind Yorgen Fenech's latest bid for bail was squashed by the European Court of Human Rights when it unanimously declared his application partly inadmissible, saying his complaints under Article 5 and 6 were "manifestly ill-founded and had to be rejected".
Fenech had filed an application before the ECHR on 6 May 2020, claiming his human rights were being breached by the Maltese courts' decision not to grant him bail, particularly during the COVID-19 public health emergency.
The business tycoon did win one small 'victory' of sorts, however, when a judge in Malta ruled newspapers that published details of chats found on his phone should be prosecuted.
Magistrate Rachel Montebello's decision to charge journalists from The Times of Malta with contempt of court proceedings — and to notify the police commissioner in case 'he may wish to investigate' the source of leaks of Fenech's WhatsApp chats —has disturbing ramifications for the right to know and freedom of expression in a country that plummeted some 34 places in the World Press Freedom rankings since Joseph Muscat took power.
The leaks featured in the articles revealed chats between Fenech and high officials of regulatory bodies, and raised questions on whether such camaraderie could have swayed regulatory decisions affecting Fenech's business interests.
As for the men accused of planting and triggering the bomb that killed Caruana Galizia, George and Alfred Digiorgio are seeking a presidential pardon in exchange for revealing details of this and other crimes. Their lawyer William Cuschieri issued a statement last week in which the two career criminals complained that they've heard nothing regarding their request, which they expected to be "treated seriously and expeditiously".
"Such information should lead to a mastermind who was a government Minister and a middleman in the case of the homicide of Daphne Caruana Galizia," the brothers said. "With regard to such persons, no proceedings were taken and they were not given a presidential pardon."
The family of the slain journalist has made it clear that presidential pardons should not be granted for the two men. "Past crimes should not be cashed as currency for killers to buy their way out of justice for murder."
The following project is weekly Maltese Roundups prepared by The Shift News (Malta) offering the latest news in Daphne Caruana Galizia case.