How can justice be served in a country where the Minister responsible for judicial reform is the close personal friend of a man accused of assassinating a journalist?
This is the situation in Malta, where yet another series of compromising messages between Justice Minister Edward Zammit Lewis and Yorgen Fenech, accused of commissioning Daphne Caruana Galizia's murder, were revealed.
Some 700 WhatsApp chats found on Fenech's phone — exchanged between January and October 2019 — show a fawning Zammit Lewis pursuing Fenech with the desperation of a teenage crush.
Long strings of unanswered messages from the minister — "Hello friend", "All OK?", "I miss you"— would often be ignored or followed by one line replies from Fenech, giving the impression of a grovelling Zammit Lewis sucking up to the man at a time when it was already known he was the owner of an offshore company created to give kickbacks to those in power.
The messages continued after Fenech was exposed as the owner of 17 Black, an offshore entity linked to the corrupt Electrogas power station project that Caruana Galizia was investigating when she was killed.
17 Black was named as a source of funds for illicit Panama companies set up for then Energy Minister Konrad Mizzi and chief of staff Keith Schembri within days of the Labour Party's election to power.
Reuters revealed Fenech as 17 Black's owner on 9 November 2018. On 10 April 2019, Zammit Lewis told Fenech, "I'm proud to know you". Days later, the minister complained about how underrated he is by "stupid" voters who just "want someone to serve" them.
On 4 August, Fenech wrote, "I give you a hug and wish you the best my friend, I loved it so much." The Justice Minister replied, "you always believed in me."
When the first set of chats was revealed in September 2020, Zammit Lewis said, "there is no relationship" between himself and Fenech, and insisted his "acquaintance" would not impact his work as justice minister. His words were of little comfort to those concerned that needed democratic reforms fall under his remit.
The embattled justice minister insisted he had cut contact with Fenech "well before he was implicated in the assassination", but the latest trove of leaked messages, published last week by disgruntled former National Book Council chairman and Labour Party delegate Mark Camilleri, revealed that Zammit Lewis was still communicating with Fenech as late as 5 October 2019. Fenech was arrested six weeks later.
"The elephant in the room is this," Camilleri said, explaining his decision to publish the transcripts. "We have a justice minister who colluded with Yorgen Fenech politically and even received gifts from him in the form of expensive holidays […] And we are supposed to trust these people with press reform?"
Zammit Lewis refused to resign, insisting nothing new has been revealed.
Embarrassing WhatsApp messages aren't the minister's only connection to the accused murderer. News portal Lovin Malta revealed last year that Zammit Lewis and disgraced former prime minister Joseph Muscat had spent an Easter holiday together at Fenech's Évian-Les-Bains hotel in France.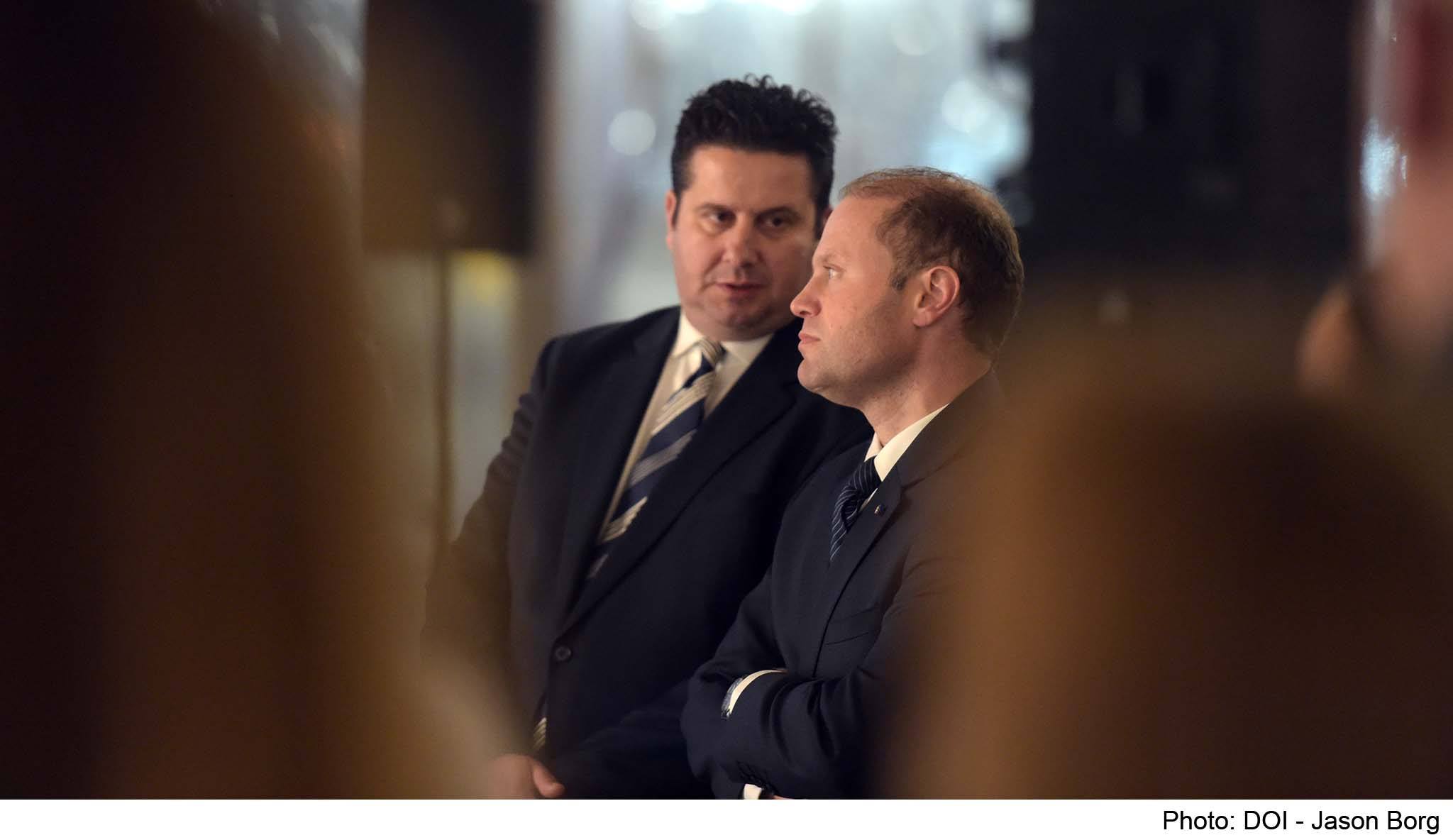 Muscat previously denied ever having gone on vacation with the accused murder mastermind or having had any trips funded by him. When caught, he admitted having gone on the trip but insisted "no local taxpayer or EU funds were used" for his flights.
As for the justice minister, Zammit Lewis refused to confirm whether his hotel accommodations had been paid for, saying only, "I never asked for anything to be free". Of course, it doesn't mean that it wasn't.
The only thing clear in these deliberately muddied waters is the intimate network of friendships, favours and gifts that existed between Yorgen Fenech and senior government officials.
When it comes to respecting the rule of law, Zammit Lewis's predecessor as justice minister wasn't much better. Owen Bonnici was found guilty by the Constitutional Court of violating the fundamental human right to free expression by ordering the nightly removal of candles and flowers from an informal protest memorial set up outside Malta's law courts in memory of Caruana Galizia.
In a strongly-worded judgment, Judge Joseph Zammit Mckeon described the constant clearing of the items as a "systematic method" of hindrance that should have never taken place. Bonnici refused to step down, insisting the judgment was proof that the country's institutions were working.
Edward Zammit Lewis took over the justice portfolio from Bonnici in January 2020. He is now tasked with carrying out the long list of reforms recommended in the report of the public inquiry into Daphne Caruana Galizia's assassination.
At an online event co-organised by the Justice for Journalists Foundation (JFJ) to mark the International Day to End Impunity for Crimes against Journalists, Rebecca Vincent – Reporters Without Borders (RSF) Director of International Campaigns – described the board's findings as a "crucial moment for Malta", adding that full implementation of the recommendations would make Malta "a role model for other countries" in the protection of journalists.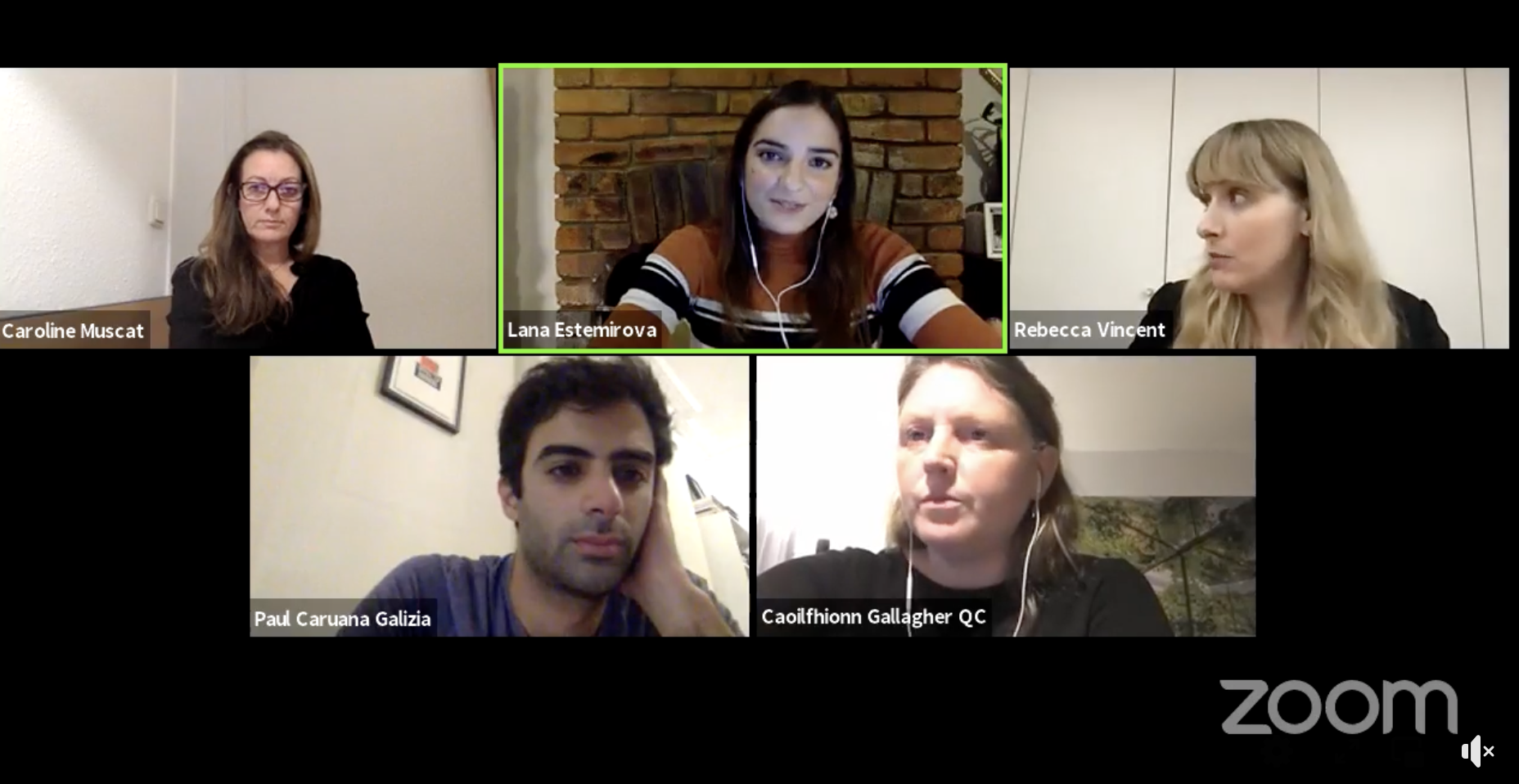 In the three months since it was published, the government has done nothing to implement the board's recommendations. The speakers agreed that this will be the focus of the next campaign for justice for Daphne Caruana Galizia.
Media reform and the protection of journalists isn't the only item on the justice minister's agenda. He will also oversee the implementation of long-overdue legal reforms recommended by the Venice Commission and Moneyval.
Those hoping for Malta's swift exit from the FATF grey list of countries at increased risk of money laundering and terrorist financing are dependent on the political will of a justice minister who expressed his deep personal admiration for the man accused of killing the country's top investigative journalist to prevent her exposure of high-level government corruption.
There is hope in the fact that journalists and activists are determined to pursue justice through investigations and collective action and to push forward until the necessary reforms are implemented.
The following project is weekly Maltese Roundups prepared by The Shift News (Malta) offering the latest news in the Daphne Caruana Galizia case.