It's been one year since the arrest of Maltese businessman Yorgen Fenech sparked a month-long wave of protests that brought down prime minister Joseph Muscat, his chief of staff Keith Schembri, and embattled former Energy Minister Konrad Mizzi.
They would not be the last to fall.
Each new hearing of the public inquiry into the assassination of journalist Daphne Caruana Galizia has revealed shocking details of widespread corruption and dereliction of duty on the part of those connected to the Muscat government, prompting further dismissals and resignations.
Former Economy Minister Chris Cardona, Police Commissioner Lawrence Cutajar, and Head of the Economic Crimes Unit Ian Abdilla would soon follow the disgraced former prime minister whose interests they served while neglecting the interests of the country.
Finance Minister Edward Scicluna was the latest to announce his resignation, but his departure comes in the form of a lateral promotion.
Despite being under criminal investigation for his role in a public-private partnership that saw the government hand over three hospitals to known fraudsters for the princely sum of €1, Scicluna will become Governor of the Central Bank of Malta at the beginning of 2021.
This questionable move comes at a time when Malta is facing potential grey listing by Moneyval.
It remains to be seen whether the inept Lawrence Cutajar's replacement as police commissioner, Angelo Gafa, will restore the force's damaged reputation by cleaning out the rot.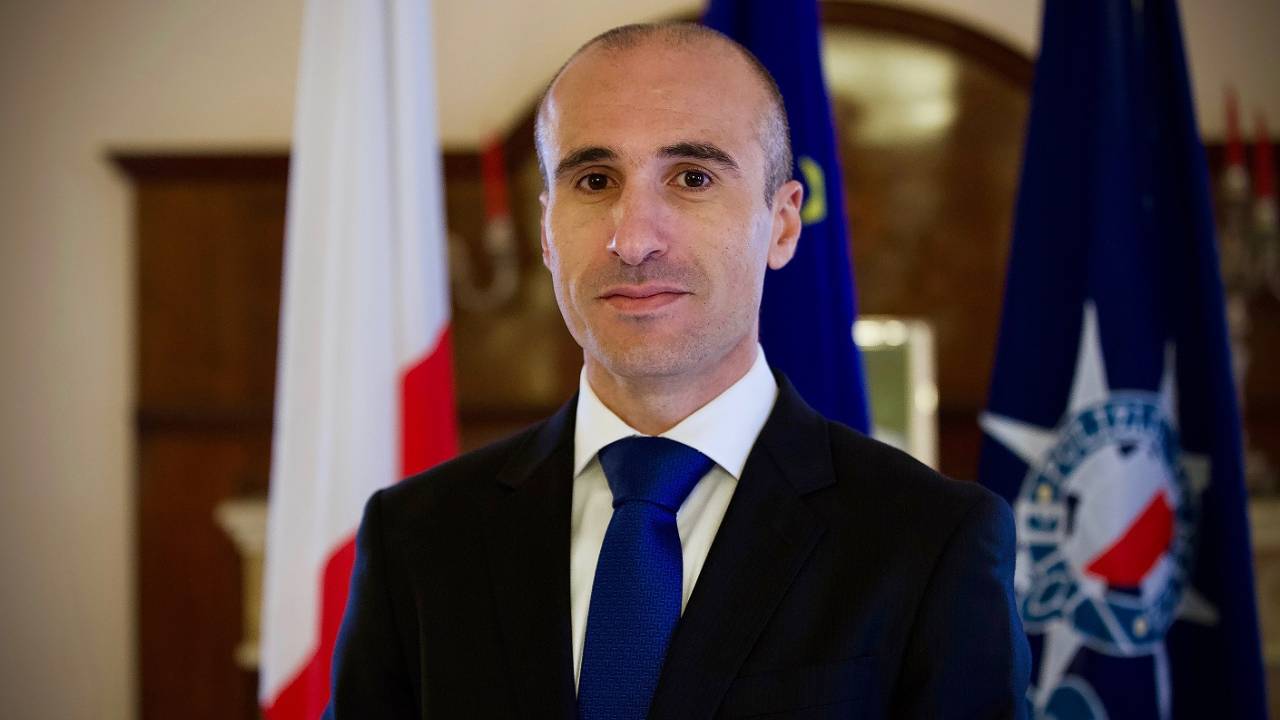 Gafa took the stand at the public inquiry last week, but he kept his cards close to his chest.
The new commissioner told the board that the financial crime unit is "top priority for the police at the moment", insisting that "you never have enough" resources to fight high level financial crime.
But when asked why trust in law enforcement had gone down, and why the country went through six police commissioners in seven years, Gafa failed to provide clear answers, speaking instead of oaths of office and wanting to serve the public.
"Was there always independence?" Judge Michael Mallia asked. "We are having some indication that independence wasn't there."
"When I was present, there was never involvement [of past police commissioners]," Gafa replied.
This didn't satisfy the Judges, who wanted an explanation for the failure to prosecute politicians and politically connected people in the wake of the Panama Papers, despite publicly available evidence of serious wrongdoing.
"In your time, were there people who were treated as above god?" Judge Said Pullicino asked.
"I can say that there were no intentional shortcomings," Gafa said.
The rest of the commissioner's testimony was heard behind closed doors.
Accused assassination mastermind Yorgen Fenech's trial is proceeding at a glacial pace, as a string of frivolous objections raised by his lawyers fills each new court sitting with tedious soliloquies that do little more than waste time and provide clickbait for the press.
Despite the frustrating pace of progress, more details will soon emerge about Fenech's company 17 Black.
The Dubai kickback vehicle was connected to the Electrogas power station Daphne was investigating at the time of her death, and listed as a main source of income for secret Panama companies owned by former Energy Minister Konrad Mizzi and chief of staff Keith Schembri.
Disgraced former head of the Economic Crimes Unit, Ian Abdilla, had told the public inquiry he requested information on the Dubai company connected to Fenech in December 2018, but they ignored Malta's requests.
It turns out that Abdilla's request for information included the wrong bank account number. Was it a deliberate omission meant to sabotage the case?
The stalled investigation allowed Fenech to take two cheques worth €1.5 million out of the company in April 2019 when the UAE unfroze its account after Malta failed to follow up.
Progress only resumed when Opposition MEP David Casa contacted Dubai about the case. UAE ambassador to the EU, Mohamed Abushahab, confirmed last week that evidence about 17 Black will soon be in the hands of Maltese police now that the correct request has been filed.
So much of the progress in the Daphne Caruana Galizia murder case has come from abroad.
The slain journalist's three sons have been tireless campaigners for justice, traveling the world to speak to international organisations, press freedom groups and foreign governments since that fateful day in October 2017 when her life was cut short by a car bomb.
Last week, Matthew, Andrew and Paul Caruana Galizia received the Sergei Magnitsky Human Rights Award for Outstanding Justice Campaign in recognition of these efforts.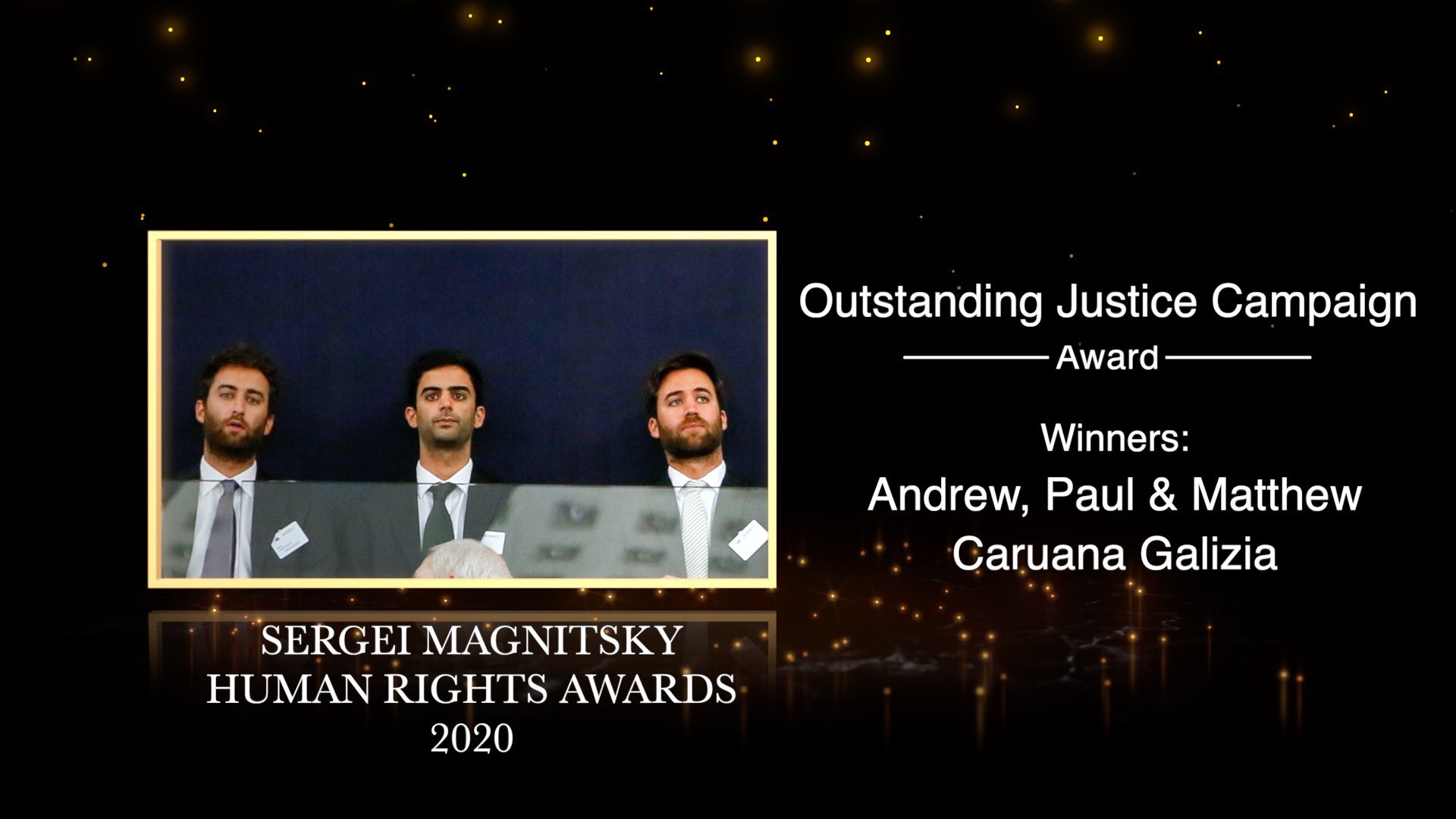 The Magnitsky Awards began in 2015 as a way to honour brave journalists, politicians and activists in the field of human rights, set up by Bill Browder, head of the global Magnitsky justice campaign.
"These three have brought down the Maltese government," Browder said on Twitter while congratulating them for the award.
Paul Caruana Galizia spoke about how they first came into contact. "Three years ago, my brothers and I were in a safe house outside Malta wondering how to get my mother's murderers," he said. "Do at least three things a day to annoy them,' Browder said on a call. "There's three of you. It shouldn't be hard.' Three years on, and we are not done yet."
The award links Daphne's case and the campaign for justice to the broader issues Magnitsky was working on — the fight against kleptocracy, State capture and money laundering.
"This is the fight my mother was engaged in," Andrew Caruana Galizia said in his acceptance speech. "This is the defining battle of our generation."
One year after the arrest of the alleged mastermind, the fight for justice is far from over.
The following project is weekly Maltese Roundups prepared by The Shift News (Malta) offering the latest news in Daphne Caruana Galizia case.