Joseph Muscat's star minister finally appeared before the public inquiry investigating the assassination of journalist Daphne Caruana Galizia last week.
Konrad Mizzi's sudden rise from obscurity happened in the run up to the 2013 election when Muscat presented him as a policy wonk who would transform the country.
In reality, this strange technocrat genius brought in from the world of business to serve the people was an undistinguished IT employee with few accomplishments, but he provided a blank canvas that they could project their pipe dreams onto.
Muscat put Mizzi in charge of every major government project, including the power station deal Daphne was investigating at the time of her death, and the public-private partnership that saw the government hand over three hospitals to known fraudsters for the sum of €1.
Mizzi initially attempted to evade testifying, responding to the summons with a Facebook post in which he claimed that the public inquiry had been politicised, adding, "I am not duty-bound to prostate myself in front of my political assassins".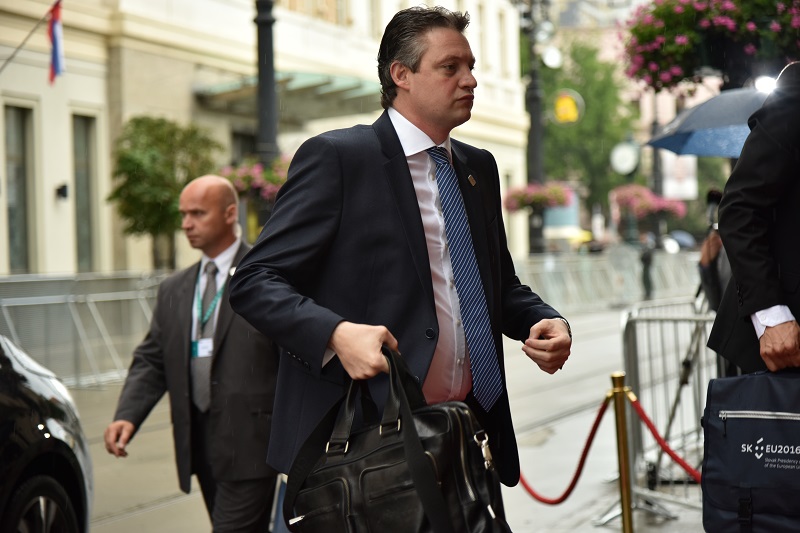 The Board of Inquiry informed him he must testify, but he could choose not to answer questions that he deemed would be incriminating.
His tactic echoed that of Brian Tonna and Karl Cini, the accountants who opened secret Panama company structures for him and former chief of staff Keith Schembri within 72 hours of Labour's election.
Mizzi responded to each of the dozens of questions put forward by the board with, "I won't answer". 
He justified his decision to remain silent by citing ongoing investigations against him which are looking into money laundering and the decisions he took as Minister.
He only veered from these predictable replies to inform his lawyers that there were "inaccuracies in the questions". 
"For example," he said, "they refer to me as a Minister but I was without a portfolio at the time".
His correction prompted subdued laughter from courtroom spectators, who remembered Mizzi's insistence in 2016 that Muscat hadn't kicked him out of Cabinet in the wake of the Panama Papers revelations, but that he was in fact 'Minister within the Office of the Prime Minister'.
When Mizzi did give a brief statement, as requested by Judge Emeritus Joseph Said Pullicino, he said under oath that there "were never any kickbacks".
He insisted he had followed the directions of the prime minister on all major decisions. "I consulted him, and got the approval of the Cabinet," he said, adding that what was shown in the media "does not reflect what happened".
Nearly every minister and top official who testified before the public inquiry claimed Mizzi was solely responsible for major projects. Despite being demoted in 2016, he was still tasked with carrying through the very same corrupt deals he'd been in charge of as Energy Minister and then Health Minister.
The opening documents for his and Schembri's Panama companies listed the Dubai kickback vehicle 17 Black, owned by accused murder mastermind Yorgen Fenech and connected to Electrogas, as a main source of incoming funds.
Mizzi was ejected from his own parliamentary group earlier this year but remains a member of parliament.
His former boss Joseph Muscat also made headlines last week when local news portal Lovin Malta revealed Muscat had spent an Easter vacation at Yorgen Fenech's Évian-Les-Bains hotel in France, along with Justice Minister and close family friend Edward Zammit Lewis.
Muscat previously denied ever having gone on vacation with the accused murder mastermind, or having had any trips funded by him.
The disgraced former prime minister admitted having gone on the trip, but insisted in a statement posted on Facebook that "no local taxpayer or EU funds were used" for his flights. "We travelled from and back to Malta on commercial flights and paid accordingly."
Muscat's onward flight from the resort in France to Brussels by private jet was paid for by the European Union because he was travelling to an "urgent" summit.
When asked by the Times of Malta to clarify who had paid for his accommodations, Muscat said, "I replied quite clearly".
Zammit Lewis refused to confirm whether his hotel accommodations were covered by Fenech, saying only, "I never asked for anything to be free". When the Malta Independent asked for clarification of this vague statement, he said, "Do your job. My last answer is very clear".
The only thing clear in these deliberately muddied waters is the intimate network of friendships, favours and gifts that existed between Yorgen Fenech and senior government officials.
The following project is weekly Maltese Roundups prepared by The Shift News (Malta) offering the latest news in Daphne Caruana Galizia case.