Disgraced former prime minister Joseph Muscat testified before the public inquiry into the assassination of Daphne Caruana Galizia last week, following several days of speculation over whether the high profile witness intended to show up at all.
He broke his silence to attempt to take credit for something he had fought tooth and nail to avoid, reassuring his audience that he would reply to "the questions of the Board of Inquiry which I myself appointed as prime minister."
It's true, he did appoint the inquiry — after dragging his heels until the very last minute, stalling and dredging up excuses for two years, and issuing passive-aggressive threats like, "I definitely will not be the person to shoulder responsibility if a public inquiry and its process ends up destroying the current case against the three arrested persons."
But the excuses ran out, and Muscat grudgingly did what the Council of Europe — and Article 2 of the European Convention on Human Rights — told him he had to do.
He must have known he would eventually be called to face that very same board as a witness.
Protestors were gathered outside when Muscat entered the courthouse — some cheering and some jeering.
He was sworn in, but the board hadn't even gotten started when he insisted on reading a prepared statement that called into question the legitimacy of the public inquiry that two days earlier he tried to take credit for establishing.
The disgraced former prime minister accused the board of allowing Daphne's family to set the inquiry's agenda, claiming the judges were reading from their script.
"I'm here to answer all questions within the terms of reference," he said, implying that he intended to refuse to answer questions he characterised as 'political'. He was accompanied by two lawyers closely associated to the Labour Party in government.
Muscat also used his lengthy soliloquy to portray himself as a victim, saying Daphne's assassination "will overshadow all the good work I did for this country".
Judge Michael Mallia dismissed the lengthy statement, pointing out that it is up to the board to determine what is relevant and what is not.
The argument of a "political narrative" was put forward throughout the sitting by Muscat's lawyers Pawlu Lia and Charlon Gouder, who intervened with tedious regularity, and attempted to prevent Muscat from being questioned by Caruana Galizia family lawyers Therese Comodini Cachia and Jason Azzopardi, arguing that their purposes were "political". (Both lawyers for the family are Opposition MPs).
The objections were overruled, with the judges making it clear that the conditions of the inquiry state the family can intervene.
As the grilling got under way, the board repeatedly questioned Muscat about the "environment of impunity" following the Panama Papers revelations.
"After the Panama Papers, a chain of events happened which led to the murder of Daphne Caruana Galizia," Judge Michael Mallia said. "There was a sense of impunity, these things happened, people were protected, and they (the masterminds) thought 'we too are going to be protected'."
Muscat insisted there was no such impunity. "If they had impunity, they would not be in jail," he said referring to the three hitmen and the man accused of being the co-conspirator in commissioning the journalist's assassination.
Mallia replied, "They were reached now. They thought they were unreachable then".
Asked whether close relationships between his government and businessmen could have created such an environment, Muscat defended the need for governments to have such relations for the economy to flourish.
"Every government must be close to business," he said. "Otherwise nothing is done. The real economy, jobs were our number one priority."
The board questioned him about his lack of action when his star minister Konrad Mizzi and chief of staff Keith Schembri were revealed to have opened secret offshore company structures within hours of the Labour Party'selection to power.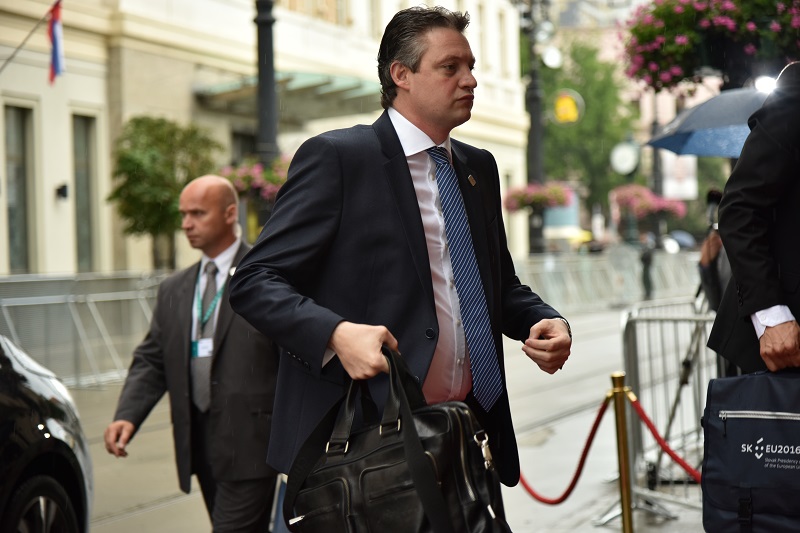 Muscat argued that the "information trickled in", and the reasons given by the two men, who he referred to as "doers", justified his decision to keep them on. He claims action was taken in the form of audits into their financial structures, and Mizzi losing his portfolio and his position as Deputy Prime Minister.
Muscat didn't ask Schembri to resign following revelations that 17 Black belonged to murder suspect Yorgen Fenech because Schembri told him it was linked with business and had nothing to do with Electrogas.
"History will decide whether I took enough action," Muscat said, adding, "The only thing I could have done which I did not do was remove the two."
"If you did remove them, what happened may not have happened," Judge Joseph Said Pullicino said.
"You cannot see things with a domino effect, with all due respect," Muscat replied.
Though Mizzi's title was changed in the wake of the Panama Papers revelations, he was still tasked with carrying through the very same corrupt deals he'd been in charge of as Energy Minister and then Health Minister.
Muscat's tenure in government had been marked by an increasingly fraught relationship with the country's independent media. When asked about his alleged hostility towards journalists, he characterised his interactions with them as a "love/hate" relationship.
Caruana Galizia family lawyer Comodini Cachia asked him about an email where he had given the go-ahead for Henley and Partners, the firm that ran Malta's cash-for-passports scheme, to launch a SLAPP lawsuit against Daphne.
Muscat claimed he "did not object" in order to "protect the interests of the country".
"Without the IIP scheme," he said, "people would be suffering today. [The scheme] was in the national interest."
"From what did the country need protection?" asked Comodini Cachia.
Muscat replied, "I have nothing to add".
Former chief of staff Keith Schembri is currently being investigated for money laundering in connection with alleged kickbacks related to the cash-for-passports scheme. His assets have been frozen although he is out on bail and contesting the action taken in court.
Comodini Cachia also questioned Muscat about a time when Daphne's face appeared on a Labour Party billboard in the lead up to the snap 2017 election.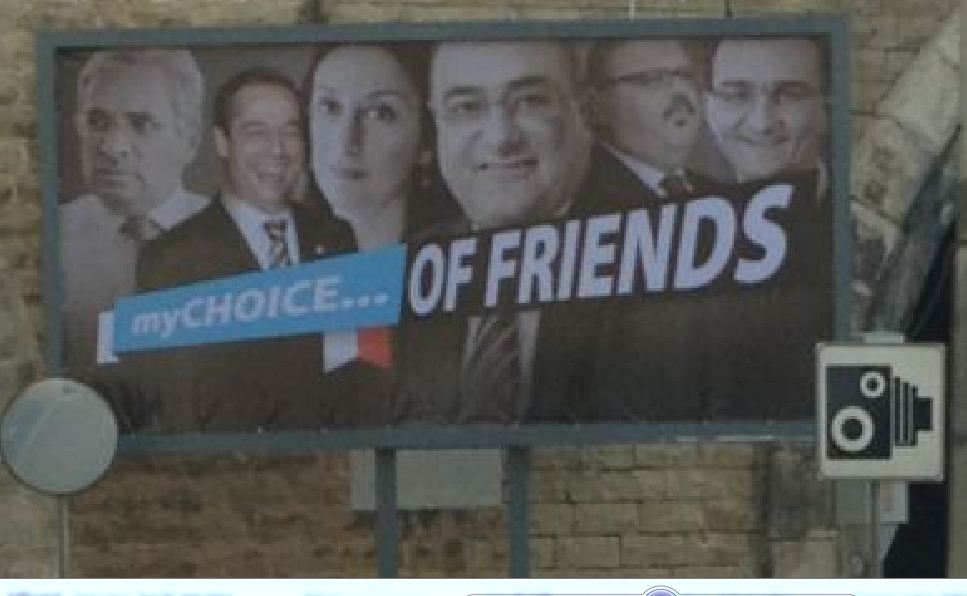 A visibly uncomfortable Muscat defended it by arguing that Daphne was pushing the agenda of the opposition Nationalist Party, but he insisted he had never said anything to instigate hatred against her.
A six-month investigation by The Shift exposed online hate groups totalling some 60,000 members associated with the party in government, where Joseph Muscat, Cabinet members and MPs were members. These groups targeted Daphne and even celebrated her death. 
In 2017, the year when she was murdered, Muscat had said: "If the Opposition Leader wants to stop his country's name from being tarnished all he needs to do is go to Bidnija [Daphne's residence]. He doesn't need to go around the world. People among us are attacking the country.'
He made this statement at a time when testimony from middleman Melvin Theuma revealed the plot to assassinate Daphne was briefly put on hold pending the outcome of the snap election Muscat had called a few months before she was killed.
In court, Muscat said she was "irrelevant" at the time. Her family contested this statement saying readership of her blog was a peak, while members of the public commented on social media that "nobody is killed for being irrelevant".
The sitting ended behind closed doors where Muscat answered questions linked to the Malta Security Service.
Muscat's appearance before the inquiry was accompanied by a blizzard of posts on the former prime minister's Facebook page; a remarkable example of multi-tasking considering that this barrage went on throughout his five-hour testimony.
The posts, clearly intended to control the public narrative, coincided with frantic typing by former head of communications Kurt Farrugia, who witnesses saw sitting in the hall hunched over his phone. Just before the Muscat administration started to crumble because of corruption revelations, Farrugia was given a top job heading Malta Enterprise, the country's economic development agency, despite his lack of experience in the field.
The following project is weekly Maltese Roundups prepared by The Shift News (Malta) offering the latest news in Daphne Caruana Galizia case.