Recent developments in Malta have painted a disturbing picture of close ties between compromised pubic officials and Yorgen Fenech, the businessman accused of masterminding Daphne Caruana Galizia's assassination.
When it comes to having an eye inside every regulatory body that mattered, Fenech was second only to the man who controlled them all, his WhatsApp buddy, disgraced former prime minister Joseph Muscat.
The latest in a long list of public officials caught crossing ethical lines for personal gain was Joseph Cuschieri, Chairman of the Malta Financial Services Authority (MFSA).
Cuschieri took a trip to Las Vegas with Fenech in May 2018 just one month after transitioning out of his previous role as Chairman of the Malta Gaming Authority. But he assured the press that he didn't profit in any way from the free airfare or the free Caesar's Palace accommodation.
"At the time Mr Fenech was considering undertaking an investment and I was invited to advise on regulatory matters," he said, refusing to disclose details.
Prime Minister Robert Abela agreed, insisting there was no conflict of interest in the head of the country's financial services regulator accepting free trips from and advising someone who owns a number of businesses that he was supposed to be regulating.
Among other things, Fenech was CEO of Tumas Gaming and the Portomaso Casino.
In keeping with the Maltese government's habit of blaming the person who points out the transgression rather than actually addressing the crime, the prime minister also questioned whether the story was a personal attack against Cushieri or against the financial services industry.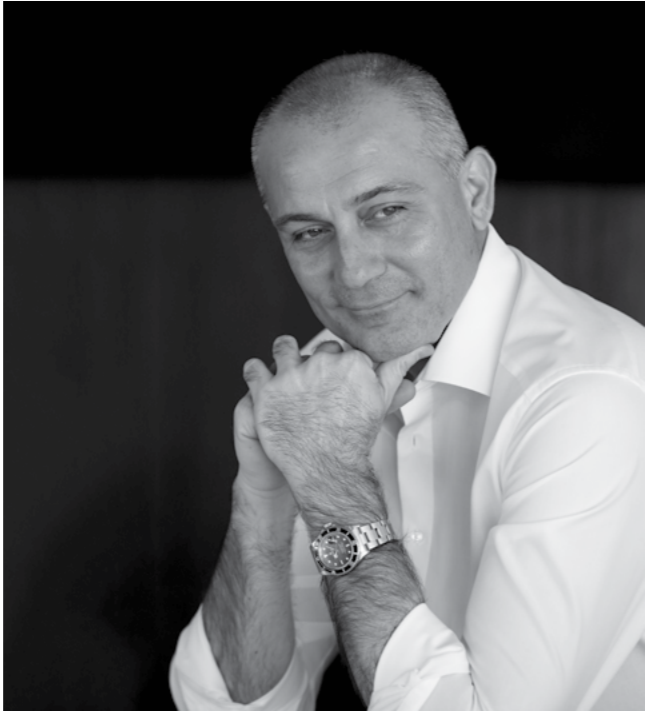 Fuel was poured on the flames of this scandal when The Shift revealed that Cuschieri wasn't the only civil servant on that trip. They were joined by a close personal friend of Cuschieri, Edwina Licari, a legal advisor to the Malta Financial Services Authority (MFSA). She was a senior official at the Gaming Authority when she took the trip. She followed him at the MFSA a few weeks later.
Licari was also on the board of the Financial Intelligence Analysis Unit (FIAU), the Authority responsible for investigating money laundering and other financial crimes. She had been appointed the previous summer, right after Fenech's other close personal friend, former Deputy Police Commissioner Silvio Valletta, was removed.
Cuschieri and Licari would eventually 'suspend themselves' — no doubt on full pay — after intense media pressure refused to let the story die, and Licari resigned from the board of the FIAU the next day.
OPM official — and former personal assistant to Muscat's chief of staff Keith Schembri — Charlene Bianco Farrugia went along, too.
But they were just three of the many officials who have been connected to Fenech since his arrest.
Fenech's close personal ties to disgraced former Prime Minister Joseph Muscat, his chief of staff Keith Schembri, Justice Minister Edward Zammit Lewis and others present a picture of a government where those entrusted with protecting the public interest have instead willingly sold out that interest for personal gain.
It's no wonder Fenech's lawyers are increasingly nervous about the public inquiry, an exercise the Prime Minister has said he intends to shut down by December.
The accused mastermind's lawyers filed an urgent application demanding access to copies of all testimonies given at the inquiry, including those taking place behind closed doors.
The inquiry deals with political responsibility and the circumstances around Caruana Galizia's death, and is entirely separate from the compilation of evidence against Fenech currently under way in the criminal court.
Lawyer Therese Comodini Cachia described their application as a tactic to intimidate individuals who are assisting the inquiry board.
Meanwhile, former Attorney General Peter Grech took the stand last week, where he continued to defend his complete inaction on major political scandals involving high ranking government officials.
"My job as an Attorney General was to provide advice when this is requested," he said. "Investigations are carried out by the police."
"When nothing happens, a system of impunity is created," Judge Joseph Said Pullicino replied. "You are one of the players who had the power to influence these decisions."  
"Investigations are the police's job," Grech insisted. "The function of the Attorney General is different. An Attorney General gives advice when asked to do so". 
During a previous hearing, the former head of the Economic Crimes Unit Ian Abdilla told the court that Grech had advised police to 'tread carefully' when the Panama Papers scandal broke in April 2016.
As a result, former Minister Konrad Mizzi and former Chief of Staff Keith Schembri were not called in for questioning by the police.
Asked why he failed to recommend the immediate seizure of servers belonging to Nexia BT, the firm engaged by disgraced Minister Mizzi and Schembri to open accounts in Panama, Grech said he saw no reason for police to act on information based solely on Caruana Galizia's blog, Running Commentary, which was the first to report on the scandal.
"The argument that these servers would have contained anything of importance is dubious," he said.
"I had told [Deputy Police Commissioner Silvio] Valletta that all we have is a blog and saw no reason for the police to raid the bank," he said. "I did not tell him not to act."
The man who had been Malta's top prosecutor split hairs throughout his testimony, insisting he had advised police not to act, but he didn't actually order them not to.
Previous witnesses used Grech's advice to justify evading their own responsibilities, an outcome the former Attorney General said made him into a victim.
Grech claimed the advice he had given to police had been spun around by the media and caused him 'serious harm'.
Yet had he chosen to prosecute Schembri and Mizzi when the Panama Papers were published in 2016, Grech might well have saved the life of the person who suffered the most serious harm of all.
The following project is weekly Maltese Roundups prepared by The Shift News (Malta) offering the latest news in Daphne Caruana Galizia case.