Malta is a lot like a spin-off of Orwell's Animal Farm. We look from politician to gangster to cop and back again, and can no longer tell which is which.
The public inquiry into the assassination of journalist Daphne Caruana Galizia is uncovering a vast tangle of interconnections between these three spheres.
Deputy Police Commissioner Silvio Valletta's link to accused murder mastermind Yorgen Fenech formed the core of the questioning when the disgraced ex-cop testified at the public inquiry.
Silvio Valletta was a frequent guest at Fenech's country home, and vacationed on the business tycoon's yacht at a time when Fenech was already the lead suspect.
The Board asked why he allowed Fenech to take him to Kiev to watch a football match after the tycoon was revealed as the owner of Dubai kickback vehicle 17 Black.
"Didn't you see this was ugly?" Judge Abigail Lofaro asked. "You went, and let him pay for you. Do you know what the English say? 'There isn't such a thing as a free lunch'. I'm sure you know what that means after 20 years in the police force."
"This isn't just a friendship, it shows something more profound," Judge Michael Mallia added.
The policeman claimed he'd offered to pay Fenech back but was refused.
It never seemed to occur to Silvio Valletta to question why Malta's wealthiest businessman would be so eager to befriend a man with no common interests.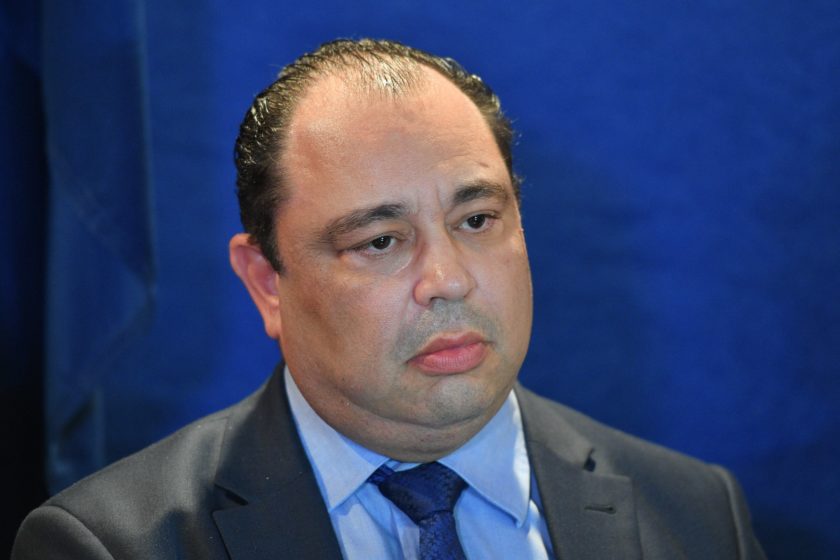 Anyway, it was all part of a cunning plan to keep the suspect in the dark "so that he wouldn't give anything away,"according to the former deputy police commissioner. He said that refusing such a trip wouldn't have been a routine response based on obvious ethics. Saying no would have tipped Fenech off that the police were suspicious of him.
Was this a roundabout way of suggesting that Maltese officials acting ethically is unusual enough to be interpreted as a warning sign?
It wasn't the first time Fenech's lavish gifts to key public officials — including the prime minister and his chief of staff— had been made known to the public.
But what did he hope to gain from Silvio Valletta?
According to middleman turned State's witness Melvin Theuma, the former Deputy Police Commissioner was keeping Fenech informed on the investigation into Daphne's murder. It's not surprising that Valletta denied this.
"How could I have?" he said. "I was not on the case."
The Constitutional Court had ordered his removal in June 2018, but he remained on the police force until November 2018.
"I swear on my two kids that I never spoke to Yorgen Fenech about the crime," he said. "Never, never. Not even about 17 Black."
Valletta justified retaining his freebie-laden friendship because Fenech never brought these things up.
"With hindsight, I made a mistake."
Did his 'mistake' render the accused mastermind temporarily untouchable?
When the press exposed the Electrogas CEO as the owner of 17 Black, they set out to question him but abruptly called it off. Former Head of the Economic Crimes Unit Ian Abdilla had told the inquiry they did so because Fenech was ill.
"Ian Abdilla told us twice that it was you who informed them (Fenech was sick)," Judge Abigail Lofaro told Silvio Valletta. "Someone is lying, and it is either you or him."
Silvio Valletta claimed he had received a phone call from Keith Schembri that same day, saying the former prime minister's chief of staff Keith Schembri had told him: "Is this what you do?" Investigate from allegations on a newspaper?"
Lawyer Therese Comodini Cachia cut in. "So, the chief of staff was superior?"
"He was the chief of staff of the prime minister," Valletta replied. "I had to answer him and give him the information he was asking from me."
"Did you never tell him that you were the police and it is not his business?" Judge Abigail Lofaro insisted.
She also asked whether it was normal for the chief of staff of a prime minister to call a police commissioner. Had he ever seen this before in his 20 years of experience?
Valletta confirmed that he had not. He also said it was the first time that briefings on the progress of a police investigation were requested by the Office of the Prime Minister.
"Dr Muscat wanted that," he said referring to disgraced former prime minister Joseph Muscat.
Yorgen Fenech's 17 Black was meant to be a main source of incoming funds for secret Panamanian offshore tax avoidance structures owned by Schembri and former Minister Konrad Mizzi, the government's lead man on the power station project.
They were opened within 72 hours of Labour's 2013 election victory by an accounting firm called Nexia BT — but Nexia wasn't sharing any details.
Where others defended themselves before the inquiry with claims of ignorance or non-responsibility, Nexia BT owner Brian Tonna refused to answer any questions at all.
Brian Tonna's lawyer told the board his client would invoke the right to remain silent, because he's currently out on police bail in relation to a money laundering investigation.
Judge Michael Mallia insisted on questioning the accountant anyway, but Brian Tonna's reply was the same every time: "I choose not to answer".
It's already clear that Brian Tonna and his partner Karl Cini were the fixers behind an entire network of corrupt deals that formed the most likely motive for silencing the journalist who kept on exposing them.
So far, the Mafia code of silence continues to rule the day.
The following project is weekly Maltese Roundups prepared by The Shift News (Malta) offering the latest news in Daphne Caruana Galizia case.