The disgraced former minister who signed his name to every shady deal, Konrad Mizzi, was finally arrested and questioned by police, nearly four years after slain journalist Daphne Caruana Galizia published details of the secret Panama company he opened hours after Labour's 2013 election victory.
Former prime minister Joseph Muscat's chief of staff Keith Schembri was also hauled in for questioning. Schembri is currently on police bail — with his assets frozen — as part of a money laundering investigation.
The two men were questioned about "two large volumes" of WhatsApp chats found on phone of the man accused of commissioning Daphne Caruana Galizia's assassination – Yorgen Fenech.
The chats had taken place between January and October 2019, and included Joseph Muscat, disproving claims made by the disgraced former prime minister that he hadn't spoken to Fenech for at least a year before the businessman's arrest.
It turns out Joseph Muscat and Keith Schembri only left the shared WhatsApp group when they learned of the imminent arrest of murder middleman Melvin Theuma. They must have known it was only a matter of time before police came for Fenech, too.
Are these recent high profile interrogations a sign that the country's institutions are finally working?
Criminal lawyers who spoke to The Shift were sceptical. "After three years of a magisterial inquiry and an attachment order, Schembri, Tonna and Cini are still free and not facing any charges in court," one lawyer said. "That's what finally matters. Televised arrests don't mean anything."
Malta is facing a possible greylisting by Moneyval, and many suspect these moves are just a show to give the impression that 'the institutions are working'.
Accountants Brian Tonna and Karl Cini were the fixers behind every offshore account and shady deal negotiated by Muscat's inner circle.
Mizzi's sudden change of lawyers before his arrest indicate he may have known it was coming. 
While he was minister, he used the services of lawyer and close associate Aron Mifsud Bonnici in every legal controversy in which he was involved. The two men traveled together to Montenegro as part of a corrupt wind farm deal, and Mifsud Bonnici and his wife, Katrina Borg Cardona, were placed on taxpayer-funded public boards under Mizzi's political remit.
Mifsud Bonnici and his associates also received tens of thousands of euro in direct orders and tenders from Mizzi's Ministry and quangos under his responsibility.
But why did he replace his former lawyer with disgraced ex-magistrate Carol Peralta, a 68-year old freemason who hasn't actively practiced law for years?
Mizzi's other new co-defender, Jean Paul Sammut, was also a surprise. Sammut is local property developer Charles Polidano's right-hand man, and has never made a name for himself as a criminal lawyer.
The Shift will be watching these developments closely.
Last week also saw disgraced former Economy Minister Chris Cardona testify before the public inquiry into Caruana Galizia's assassination.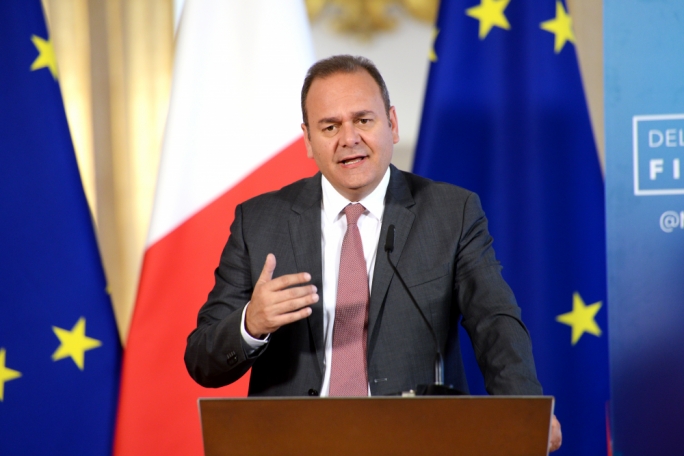 Cardona was one of many officials who attempted to silence Caruana Galizia's stories with libel suits. When she reported that he and his personal aide Joseph Gerada had been at a brothel in Germany while traveling on EU business, Cardona responded by asking the court to serve her with a garnishee order of €46,000, which effectively froze her bank accounts.
She was on her way to the bank to try to access her accounts on the day she was killed in October 2017. The former minister dropped the case a year later, before his mobile phone location data could be revealed in court.
The Board asked Cardona why he had signed a Memorandum of Understanding (MOU) for the controversial deal handing over three of Malta's public hospitals despite a due diligence report sounding the alarm on two of the shareholders.
"The MOU is an agreement to negotiate a contract," he said, "it's not binding." When Judge Joseph Said Pullicinoobjected, Cardona insisted, "It's not enforceable, not a promise of sale". 
His testimony contradicted a damning report by the National Audit Office (NAO) which concluded that the Vitals procurement was vitiated through the prior signing of this MOU, and the process "was fraudulently contrived".
Despite Cardona signing "many" MOUs, he was unable to say whether an MOU was signed for the Electrogas deal.
"It's better if I don't answer because I don't know," he said, adding that the project was set up by Konrad Mizzi.
Like other ministers who testified before him, Cardona claimed Mizzi had been solely responsible for major projects, including the major deals on hospitals and energy.
He described Mizzi and Schembri's decision to set up secret Panama companies as naive and 'a big political mistake', not because of the ethics involved but because they might have gotten caught.
"I could not understand the reasoning," he said. "I thought it absurd for someone who passed through all that to do something again. And those were not the first leaks. We had Swiss leaks and so on."
Asked about his being implicated in the assassination after having been seen by witnesses meeting the killers, and after Schembri allegedly passed Fenech a note detailing a plan to pin everything on the former economy minister, Cardona denied any involvement and told the Board he was the victim of "a frame-up".
"There were many allegations," he said, "but none has been proven."
Judge Lofaro pointed out that he had not yet taken any action to clear his name.
"The right moment will come," Cardona replied, adding that he did not want to hinder the "different investigations" of the police in the case. 
Cardona was also asked about The Shift's report on an incident where Muscat turned pale and fainted at an event two days prior to the assassination.
He claimed Muscat simply hadn't eaten anything that day, and he didn't know why the public was kept uninformed.
His explanation is unlikely to end speculation about the strange timing of that event, and the government's determination not to report it.
The following project is weekly Maltese Roundups prepared by The Shift News (Malta) offering the latest news in Daphne Caruana Galizia case.