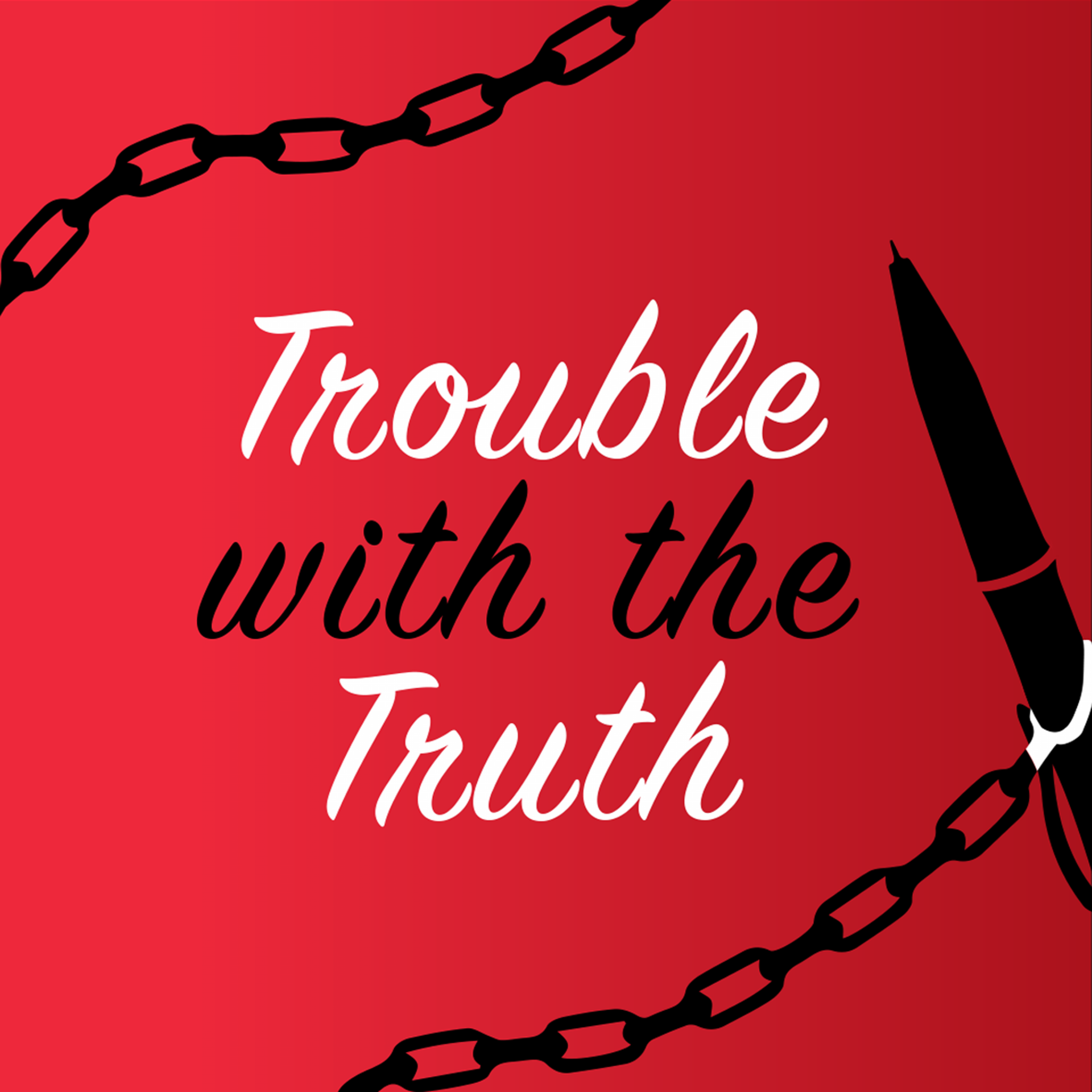 Trouble with the Truth is the podcast produced by Lana Estemirova in partnership with the Justice for Journalists Foundation. Lana talks to brave and resilient journalists from around the world who face persecution just for doing their job and lets her audience hear voices that usually remain hidden behind the curtain.
Video
Who stands behind the investigation of the Pandora leaks?
16 DECEMBER 2021 – 14 offshore companies, 600 journalists from 117 countries, 12 million documents revealing names of thousands of politicians and celebrities. The Pandora Papers uncovered offshore holdings of President of Russia Vladimir Putin, PM of Pakistan Imran Khan, PM of Czech Republic Andrej Babis, king of Jordan Abdullah II, president of Azerbaijan Ilham Aliyev, President of Ukraine Volodymir Zelensky.
What happened behind the scenes of one of the largest journalistic collaborations in history? How do we tackle transnational corruption when heads of states are implicated in illegal schemes? How important is professional solidarity when chasing a story of such magnitude?
Tune in to hear Drew Sullivan from the Organized Crime and Corruption Reporting Project and Roman Anin from Istores in this new episode of Trouble with the Truth.
Same old?- Media freedom in Uzbekistan after president Mirziyoyev's "thaw"
27 OCTOBER 2021 – In this new episode of Trouble with the Truth, Lana talks with a journalist from Uzbekistan about the state of media freedom in the country.
The 25-year-old dictatorship of Islam Karimov was accompanied by human rights abuses and silencing of independent voices. When president Shavkat Mirziyoyev took power in 2016, it appeared that Uzbekistan was to take a new direction rooted in reform and liberalization. Many dissidents and journalists were released from imprisonment and independent media outlets were allowed to function freely.
However, journalists still must think twice before writing about the president's family and other tabooed topics. The new regime may not use prison and torture to intimidate journalists but other tactics, such as troll campaigns, defamations and legal threats, can be equally damaging for media workers. It is very telling that the speaker requested we alter her voice, skip the video and omit any personal details.
A Race Against Time: The Evacuation of Afghan Journalists
13 OCTOBER 2021 – In this new episode of Trouble with the Truth, Lana Estemirova interviews journalist and writer Sonya Winterberg about the challenging evacuation of Afghan journalists after the Taliban takeover. Sonya learned of the Taliban entering Kabul while she was recording an interview for a radio show. Her first thoughts were about friends and colleagues left behind and since the middle of August, she has dedicated herself to helping Afghan journalists to flee and settle somewhere safe. Unfortunately, many were left behind and their future remains uncertain.

Lana and Sonya spoke about the exhausting process of getting the journalists out of danger, whether Taliban 2.0. is any different from their predecessors and what the international community can do for the Afghan people.
Beirut Blast One Year on: One Journalist's Story
30 SEPTEMBER 2021 – In this new episode of Trouble with the Truth, Lana interviews Lebanese journalist Mohamed Kleit. They discuss the horrors that unfolded on the day of the explosion and the political and economic turmoil that followed. Mohamed shares his own personal journey and the struggles he faced in the aftermath of the blast.

On 4 August 2020, an enormous amount of ammonia nitrate that was stored in Beirut port exploded, resulting in over 200 deaths, 7000 injuries and leaving over 300 000 people homeless. The explosion set of economic shockwaves that reverberated long after the blast, coupling with the global pandemic to make the recovery incredibly challenging. One year on, victims and families are still seeking justice to no avail. The Lebanese government has failed to authorise a proper investigation with some politicians actively sabotaging the search for justice.

Mohamed opens up about the PTSD that he still suffers from the day. He speaks about the difficulties of holding Lebanon's corrupt government to account over the explosion, the economic hardships that people are facing and the difficult choices he had to make in order to tell the truth. He is currently working as a freelance video-journalists as well as being a media coordinator for the Alternative Syndicate of Press Assembly.
Natalia Estemirova and Daphne Caruana Galizia: Women Who Will Never be Silenced
22 SEPTEMBER 2021 – This week's episode focuses on two women who were guided by the relentless pursuit of truth and were punished for it in the most inhumane way. Natalia Estemirova was an activist and a journalist from Chechnya who investigated and documented human rights abuses in the region. Daphne Caruana Galizia exposed corruption in Malta, naming and shaming powerful individuals. Their children Lana Estemirova and Matthew Caruana Galizia talk about their mothers and the search for justice in the aftermath of their murders. They discuss the latest developments in their mothers' cases, (including the recent decision of the ECHR regarding Natalia), what led them to their own path of activism and what they do to ensure the memory of their loved ones lives on.
"War is More Profitable Than Peace"- the Sentry on Violence and Exploitation in the Central African Republic
9 SEPTEMBER 2021 – In this new episode of Trouble with the Truth, Lana Estemirova speaks to a senior investigator from the Sentry about the Central African Republic – one of the most dangerous countries in the world. They discuss a recent Sentry report that exposes the links between a major French sugar refinery and local militias implicated in massacres and human rights violations. They also touch on the infamous Wagner group – a secretive Russian military contractor that is linked to Putin ally Evgeny Prigozhin. The Wagner group has been accused of committing shocking crimes against civilians in CAR although officially, the military company is not registered anywhere. This episode does not reveal the face of the speaker in order to protect their identity.
The undesirables: Russian journalists speak out following the forced closure of their media outlets
24 AUGUST 2021 – At the start of August, two independent Russian media outlets, MBK media and Open Media were forced to shut down. This difficult decision was taken following the ruling by the media watchdog Roskomnadzor that accused both outlets of association with undesirable organisations. Both news websites were partially funded by Mikhail Khodorkovsky, the staunch critic of Putin's regime. While the true meaning behind the terms like "undesirable organisation" and "foreign agents" is intentionally opaque, the legal and financial ramifications are very real for all affected journalists.

In the new episode of Trouble with the Truth, Lana Estemirova speaks with Russian journalists Semyon Kvasha and Ilya Rozhdestvensky, who worked for Open Media and MBK Media respectively. They spoke about the grim prospects for independent journalism in Russia, the tough reality of being labelled a "foreign agent" and the most memorable pieces that they've produced.
Jake Hanrahan on Popular Front, his documentaries, and what makes a good journalist
3 AUGUST 2021 – In the latest episode of Trouble with the Truth, Lana meets Jake Hanrahan, the founder of Popular Front – a grassroots conflict journalism platform. He vowed to produce a different kind of conflict reporting – raw, independent, accessible and sponsored solely through public donations. Popular Front has been covering conflict all over the world – Palestine, Ukraine, Hong Kong, Turkey, Northern Ireland and more.
In this episode, Jake talks about his latest documentaries on the Nagorno-Karabakh conflict, the man behind the 3-D printed guns and shares tips useful to any aspiring conflict reporter.
Khadija Ismailova's decades-long fight against corruption in Azerbaijan
27 JULY 2021 – She was threatened, harassed, attacked and sent to prison for 2.5 years, but it only made Azerbaijani journalist Khadija Ismayilova more determined to pursue the truth. For years she's been exposing the corrupt underbelly of the Azerbaijani elite, linking it to international firms and European politicians. Her work, including the Panama Papers investigations, has gained her notoriety all over the world, but also attracted powerful enemies. It is hardly surprising that most recently she featured as one of the victims of the Pegasus spyware.
In the latest episode of Trouble with the Truth, Khadija talks about the trials of an independent journalist in Azerbaijan, on her investigations into the Azerbaijani 'Laundramat', on what kept her spirits high when she was in prison and her criticism of ECHR mechanisms.
The cycle of violence: the unsolved murder of Silvia Duzán and why it still matters today
20 JULY 2021 – In 1990, Colombia was shocked by the horrific murder of a popular investigative journalist Silvia Duzan. She was working on a hopeful story about how several peasant leaders banned together against the violence of cartel rule, but ended up being assassinated alongside her interviewees.

Thirty years later, filmmaker Paola Desiderio is exploring the tragic event and the story around it in her upcoming documentary "The Law of Silence". It is a sad yet inspiring story about the perseverance of the human spirit in the hardest of circumstances and a decades-long search for justice. Paula tells us why the documentary is still relevant, whether Columbia is any safer for journalists today than thirty years ago and what can be done to break the cycle of violence.
Far-Right Mob Violence Against Journalists at the Tbilisi Pride
15 JULY 2021 – In this episode of Trouble with the Truth the Georgian journalist Mariam Nikuradze recalls the shocking attacks on journalists in Tbilisi on 5 July. That day was supposed to be a celebration of Pride, but the organizers were forced to cancel the event because of numerous threats. Despite the cancellation, far-right mobs still turned out in force and targeted anyone who looked LGBTQ. It was journalists that suffered the most: over fifty media workers were attacked, many ending up in hospital. In a tragic turn of events, cameraman Aleksandre Lashkarava, who sustained serious injuries, died several days later. Following his death, thousands of people rallied on the streets demanding the resignation of government ministers. The investigation is ongoing…
Trapped in Iran: Darius Bazargan on the imprisonment of Nazanin Zaghari-Ratcliffe
6 JULY 2021 – Journalist and filmmaker Darius Bazargan talks to us about his upcoming documentary on Nazanin-Zaghari Ratcliffe and his undercover work investigating ritual killings in Malawi that almost cost him his life.
Nazanin Zaghari-Ratcliffe, a British-Iranian charity worker, has been held hostage by the Iranian government since 2016, following her arrest on trumped-up spying charges. Nazanin was released in 2021 only to be faced with an additional charge that will trap her in Iran for at least another year. Darius has been in close contact with Nazanin's husband Richard Ratcliffe and daughter Gabriella, capturing the difficult journey of the family as they campaign for her release.
Darius also shares an emotional account of his undercover trip to Malawi in 2018, where he was investigating the murder of children by adults who sell their body parts as talismans for rich buyers. Daris and his team were taken to be the real murderers, and they soon found themselves surrounded by villagers with sharp machetes.
Protests in Belarus revisited & the kidnapping or Roman Protasevich
28 JUNE 2021 – Last year's protests in Belarus seemed like a watershed moment that was poised to bring an end to the 26-year rule of President Alexander Lukashenko. However, the peaceful demonstrations were met with state-sanctioned violence that saw thousands of people imprisoned, hundreds subjected to police beating and many more fleeing the country.
The dramatic abduction of journalist Roman Protasevich, whose Ryanair flight was force-landed in Minsk, created an international scandal. While he is currently under house arrest, his future looks bleak.
In the latest episode of Trouble with the Truth, Lana Estemirova talks to Alex Kokcharov and Hanna Liubakova about the role of telegram channels in resistance, the fate of Protasevich, whether sanctions work and how the crackdown on Belarussian media is complicating the job of reporters.
Audio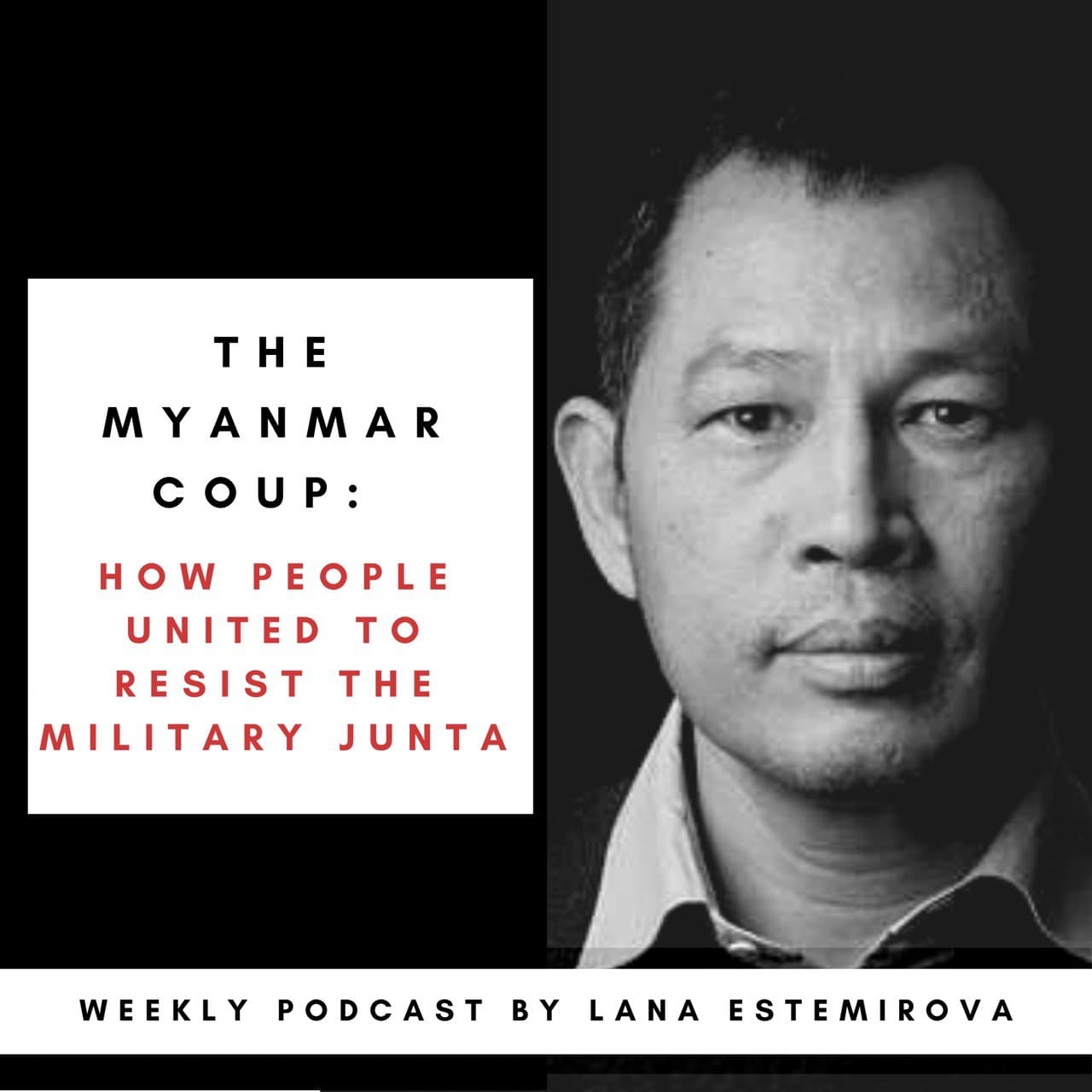 The Myanmar coup: how people united to resist the military junta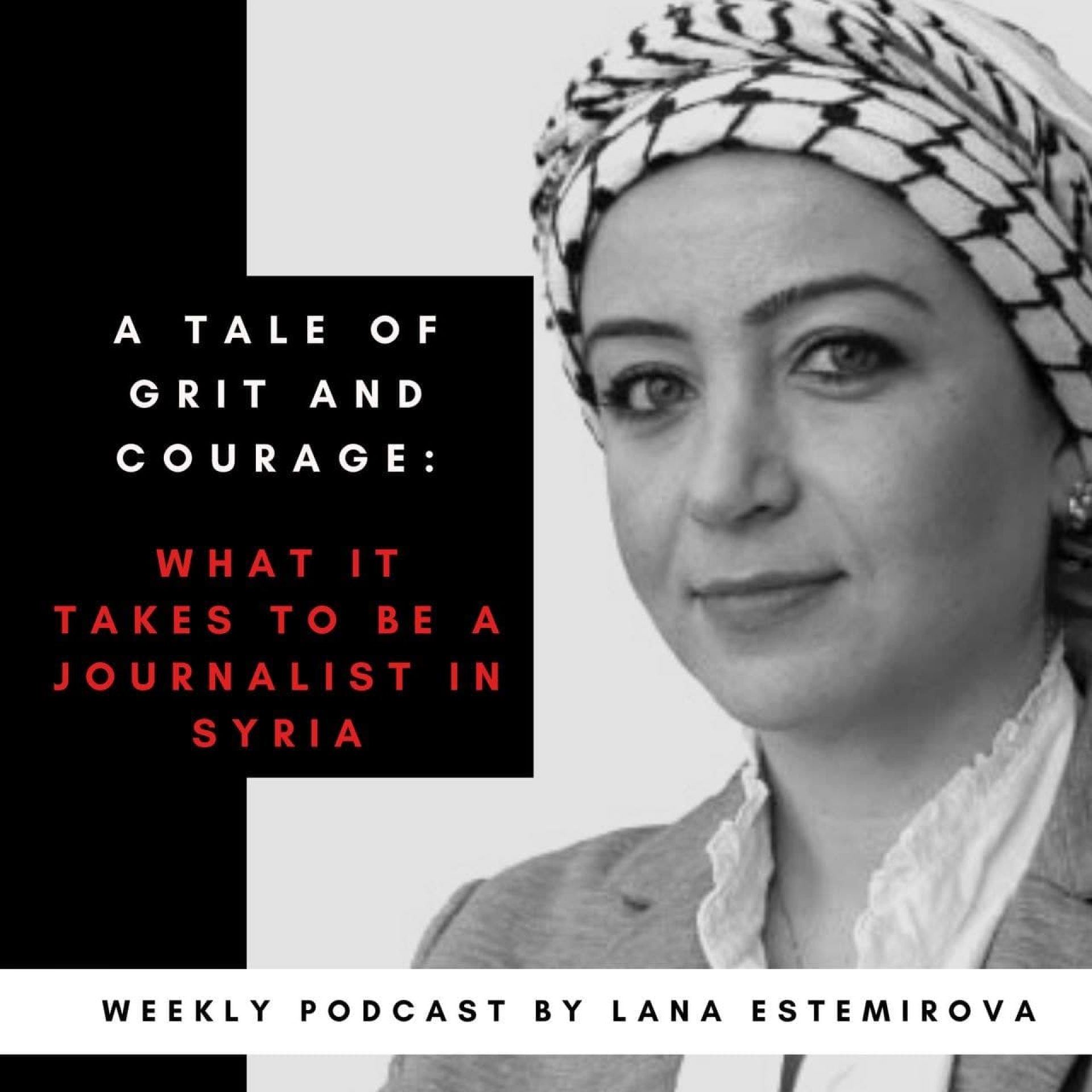 A tale of grit and courage: what it takes to be a journalist in Syria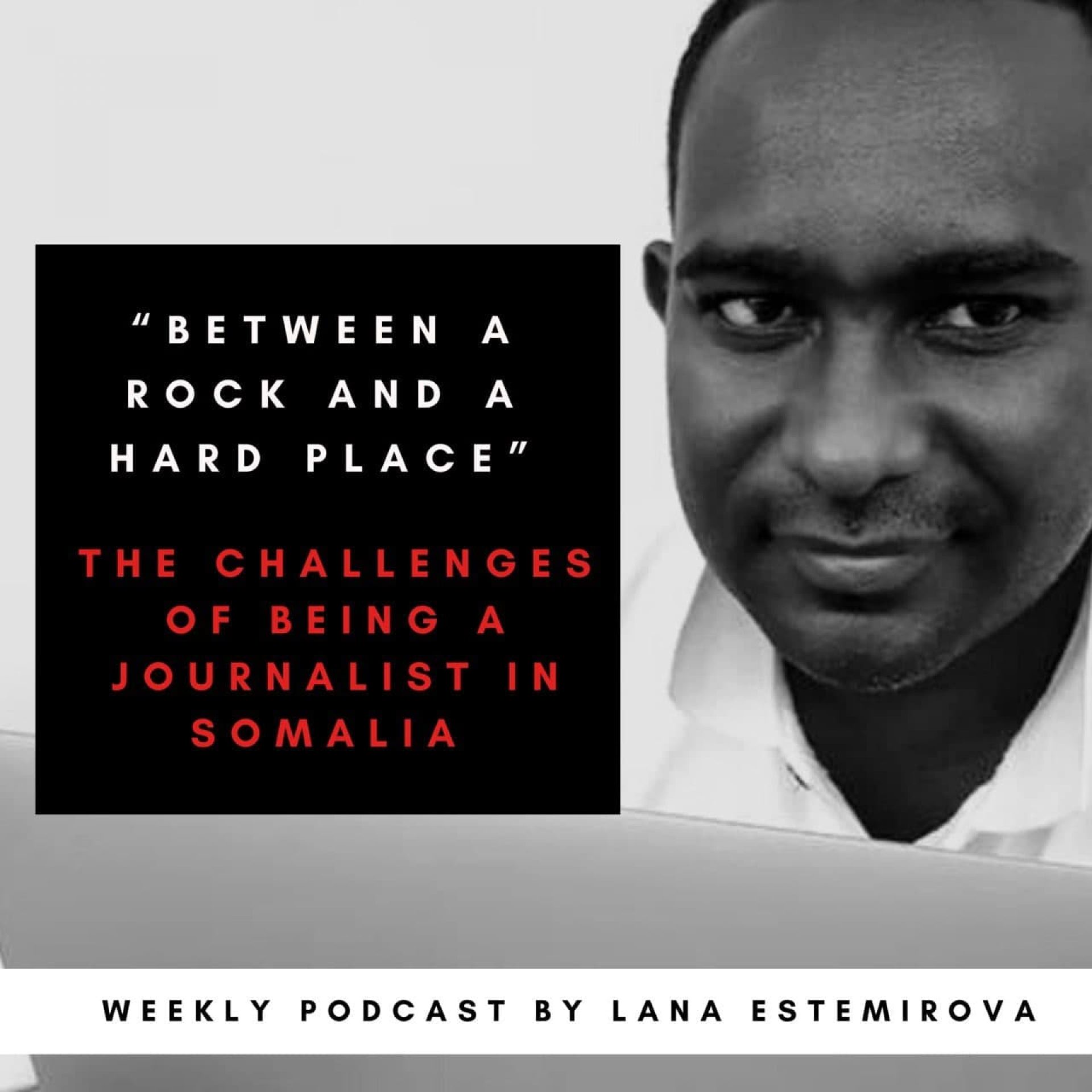 "Between a rock and a hard place"- the challenges of being a journalist in Somalia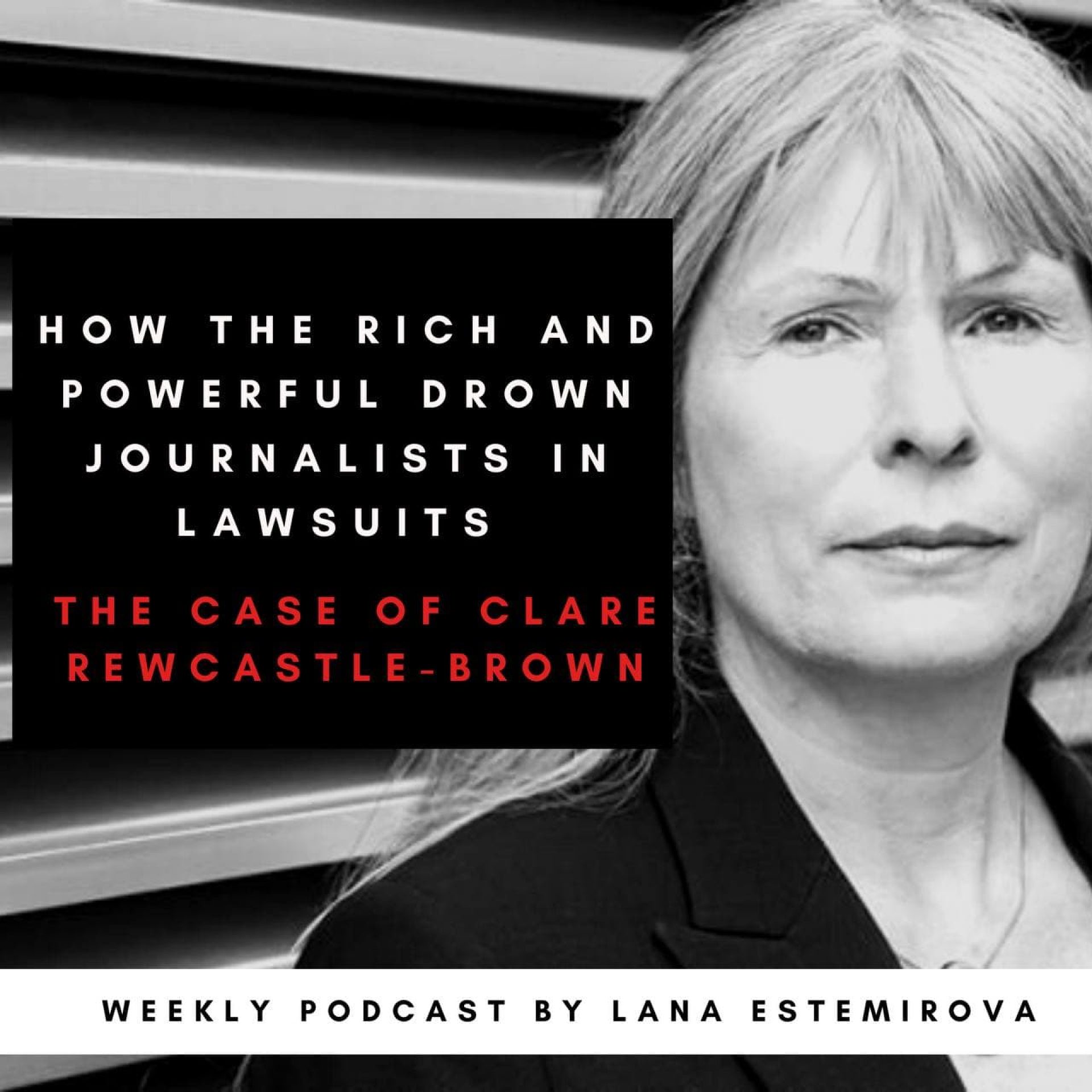 How the rich and powerful drown journalists in lawsuits: the case of Clare Rewcastle-Brown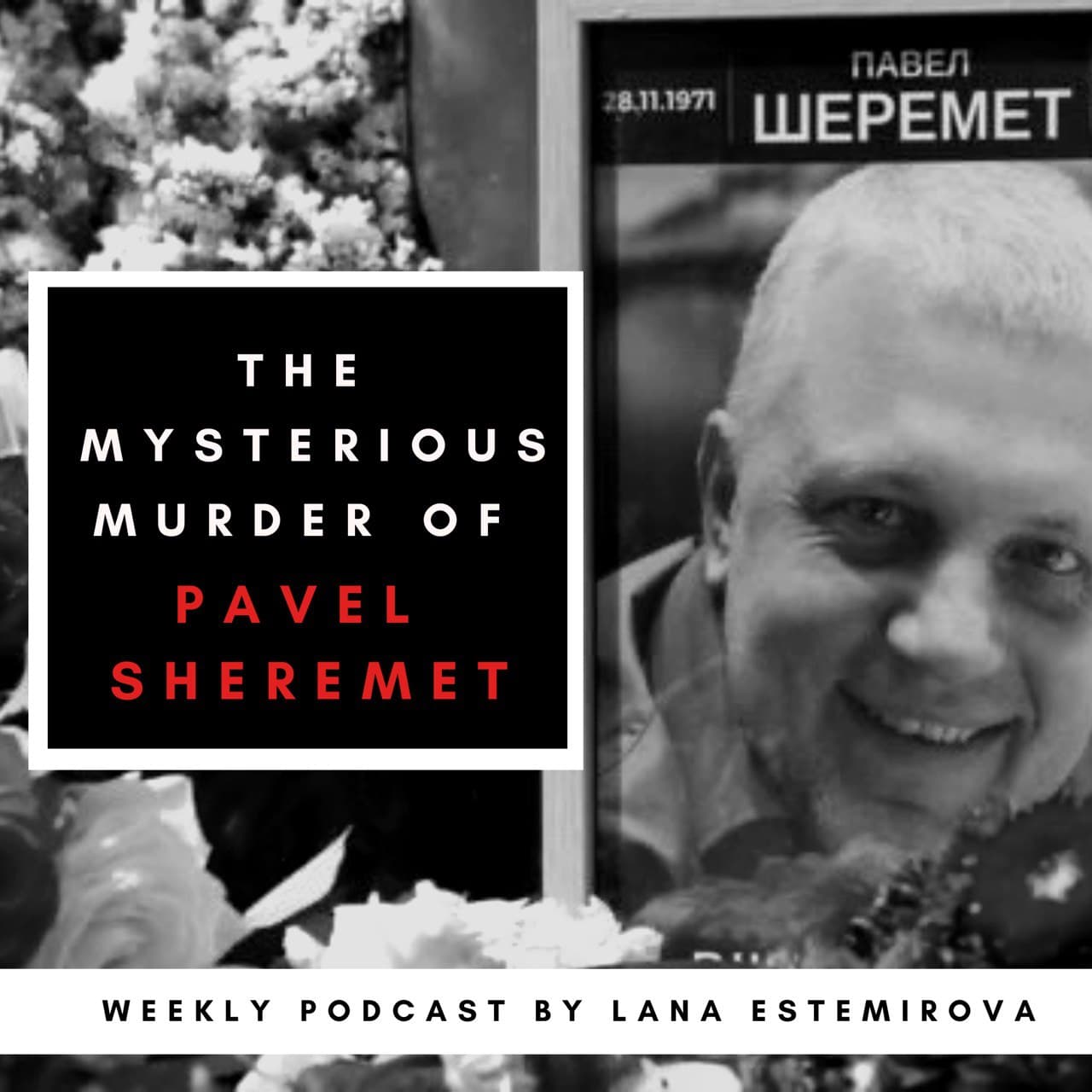 The mysterious murder of Pavel Sheremet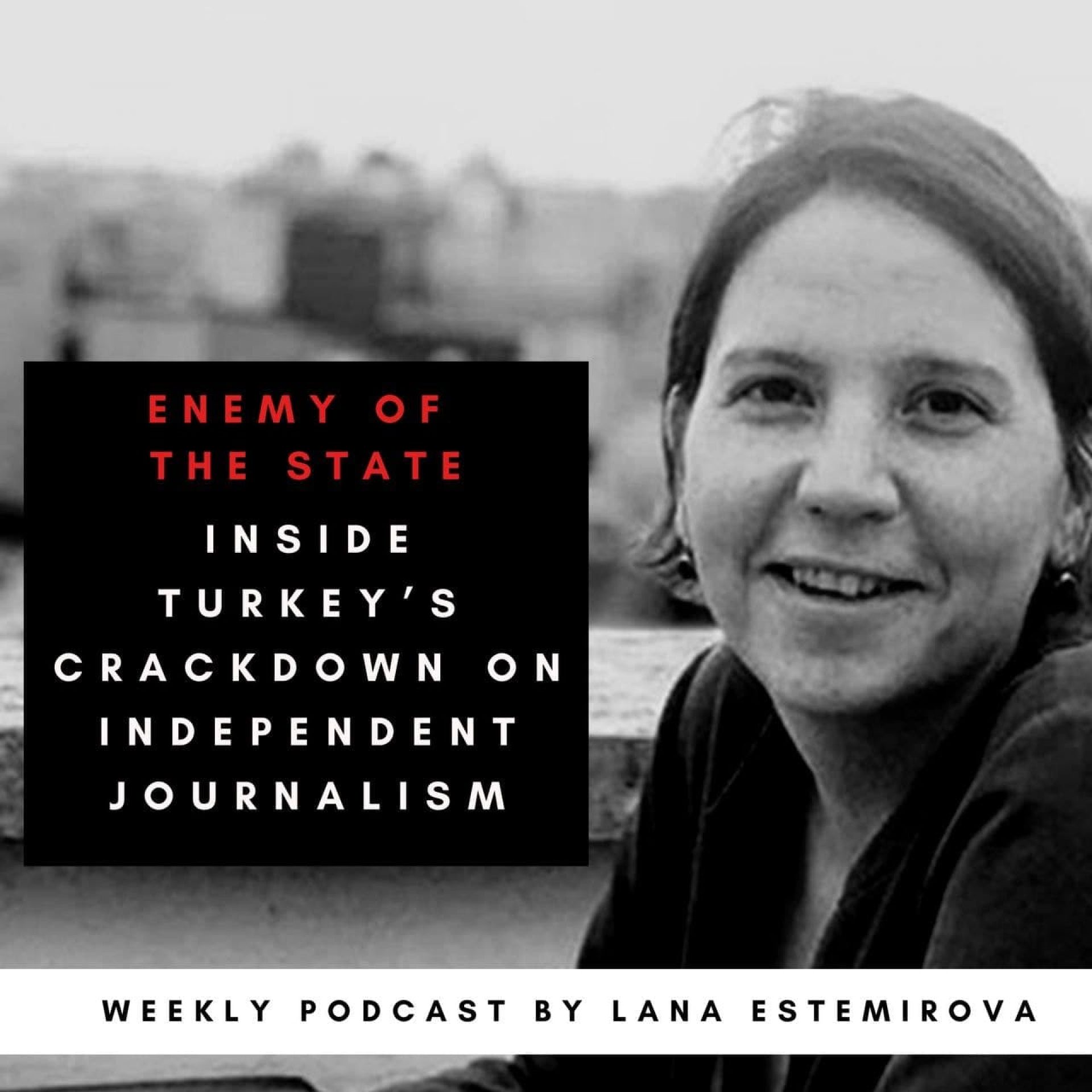 Enemy of the state: inside Turkey's crackdown on independent journalism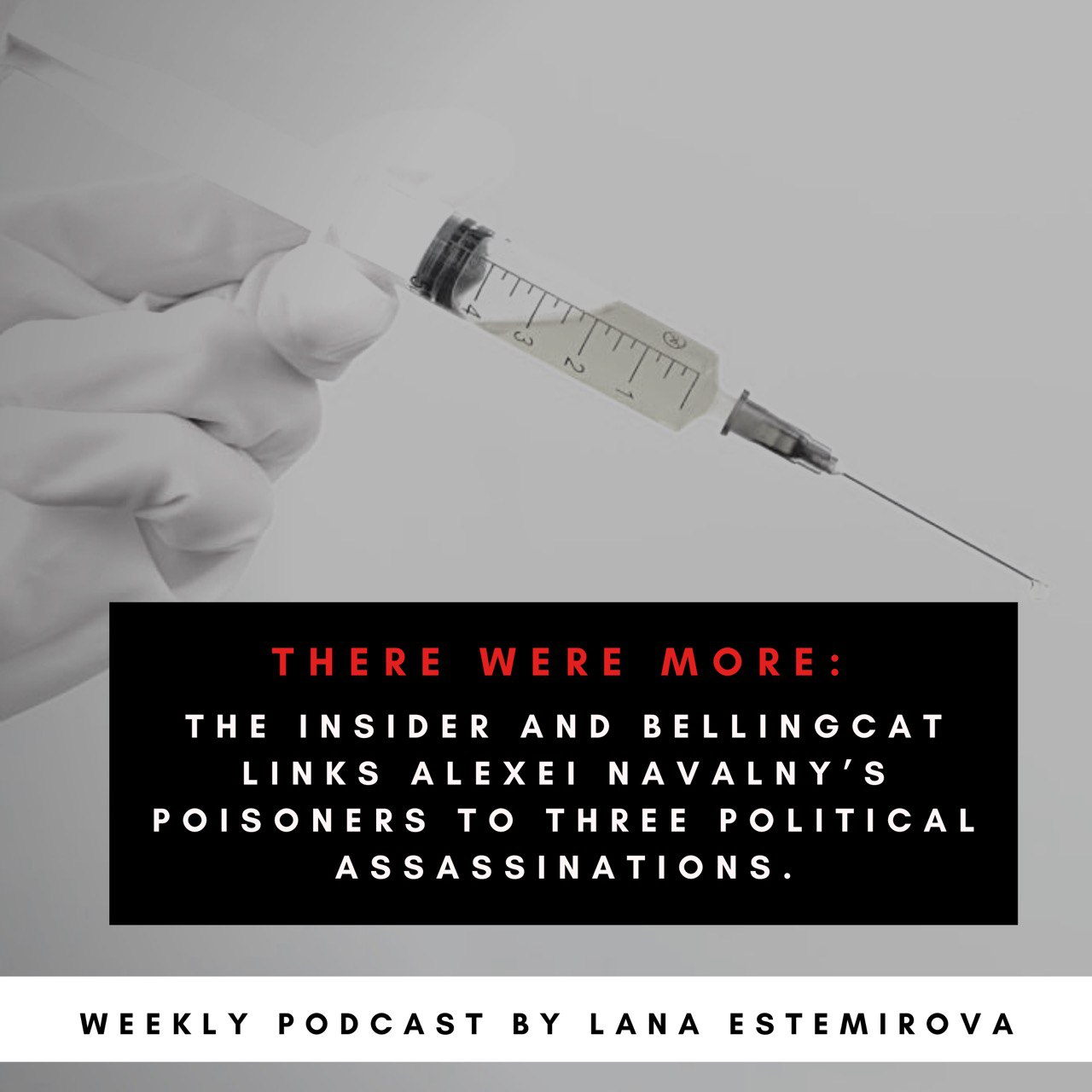 There Were More: The Insider and Bellingcat Links Alexei Navalny's Poisoners to Three Political Assassinations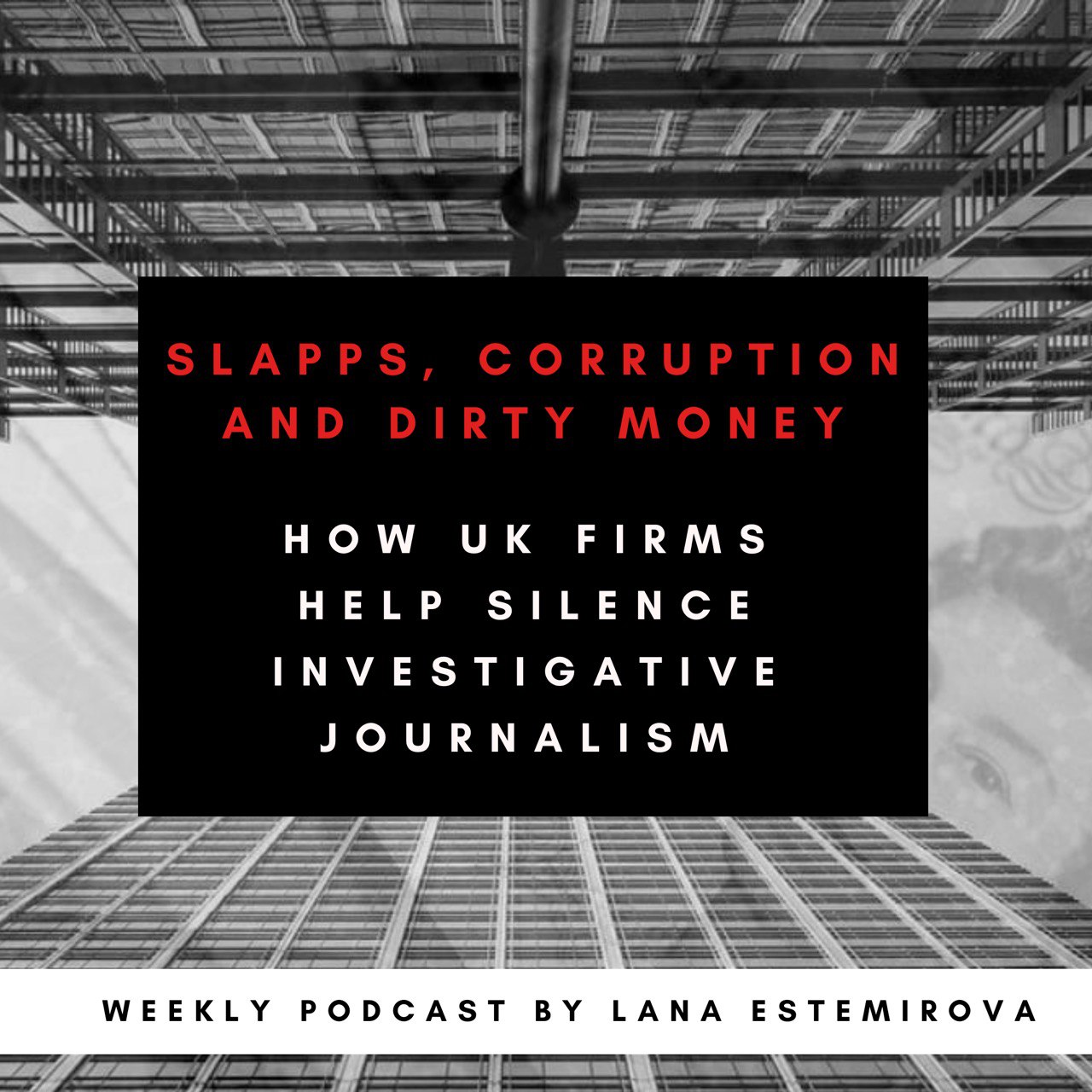 SLAPPs, corruption and dirty money: how UK firms help silence investigative journalism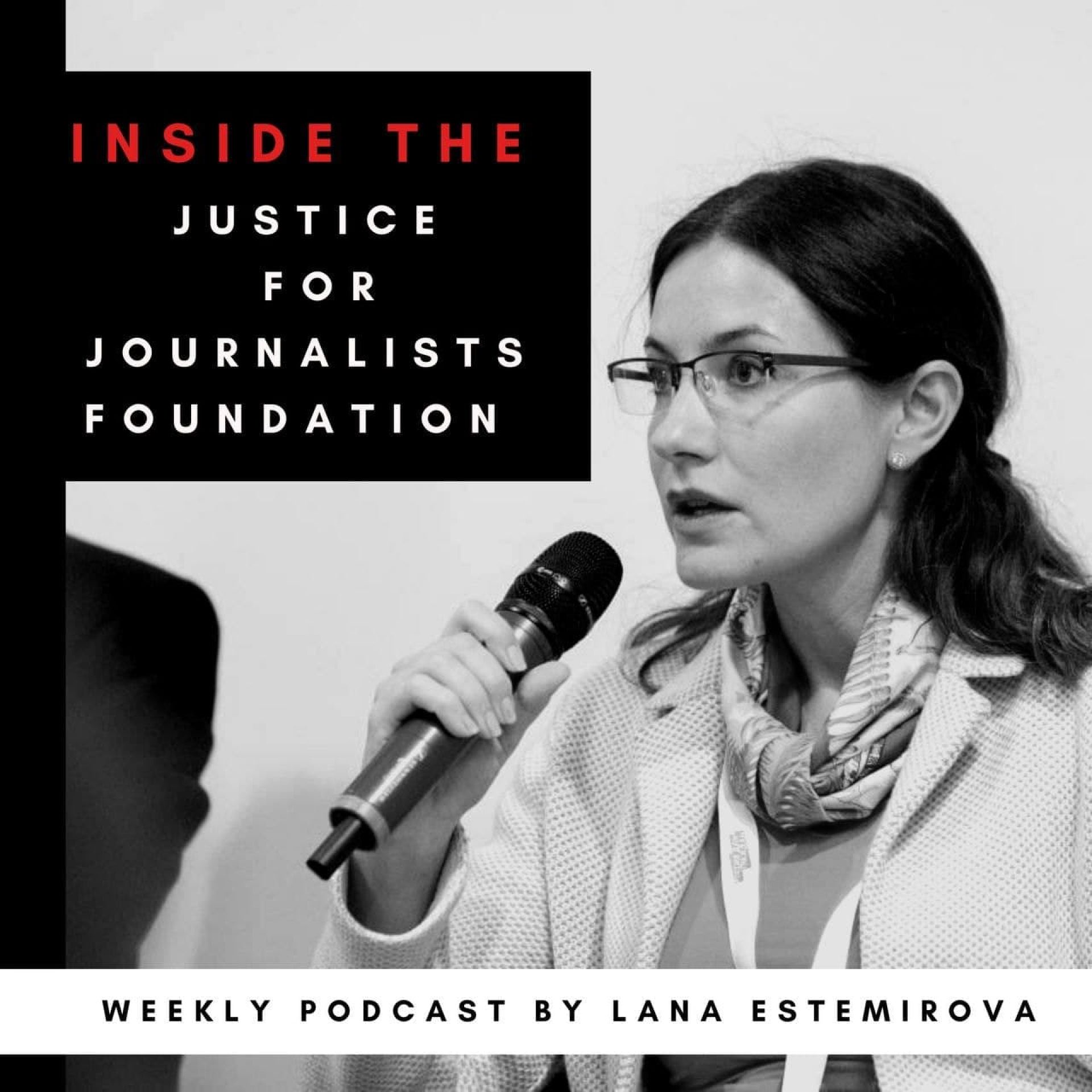 Inside the Justice for Journalists Foundation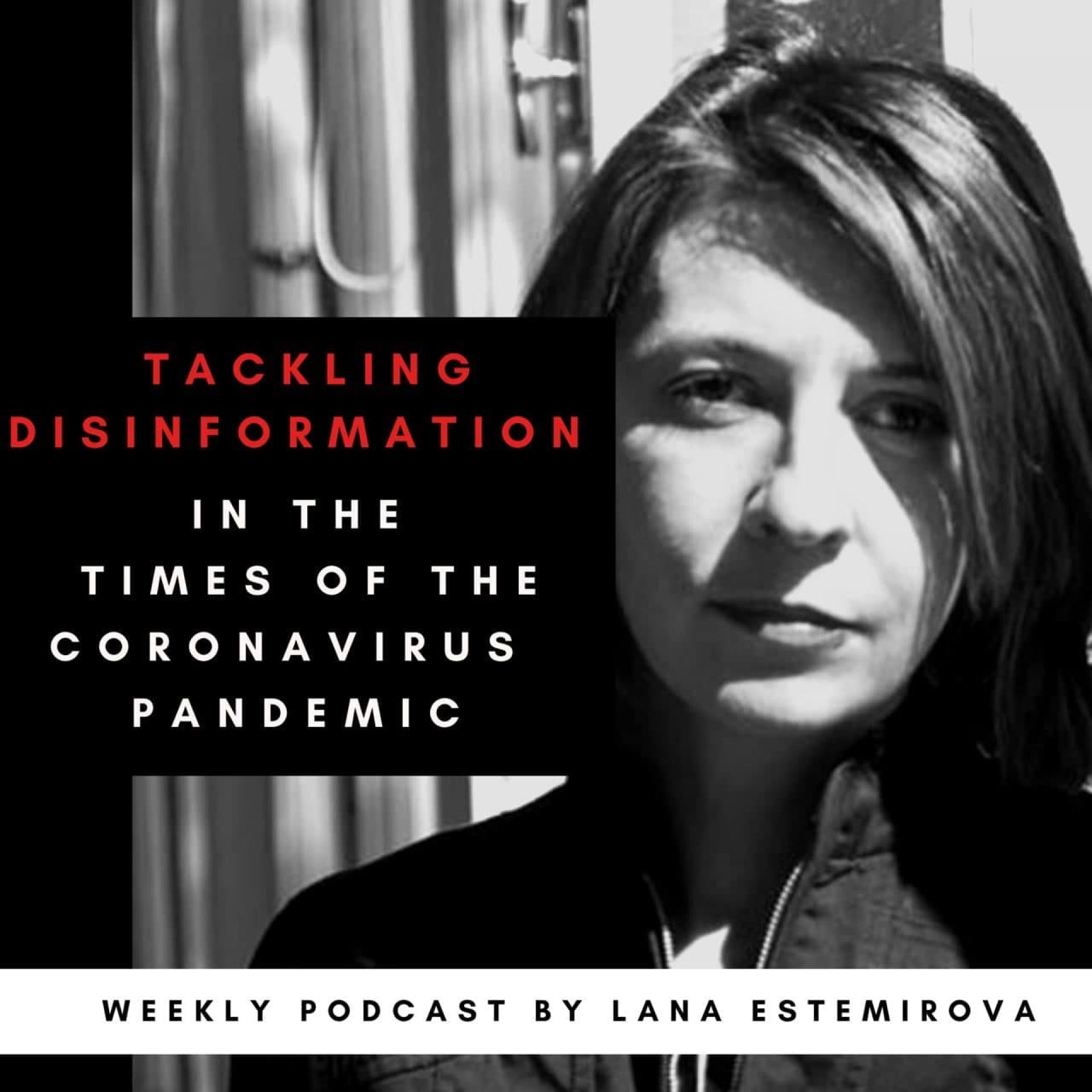 Tackling disinformation in the times of the coronavirus pandemic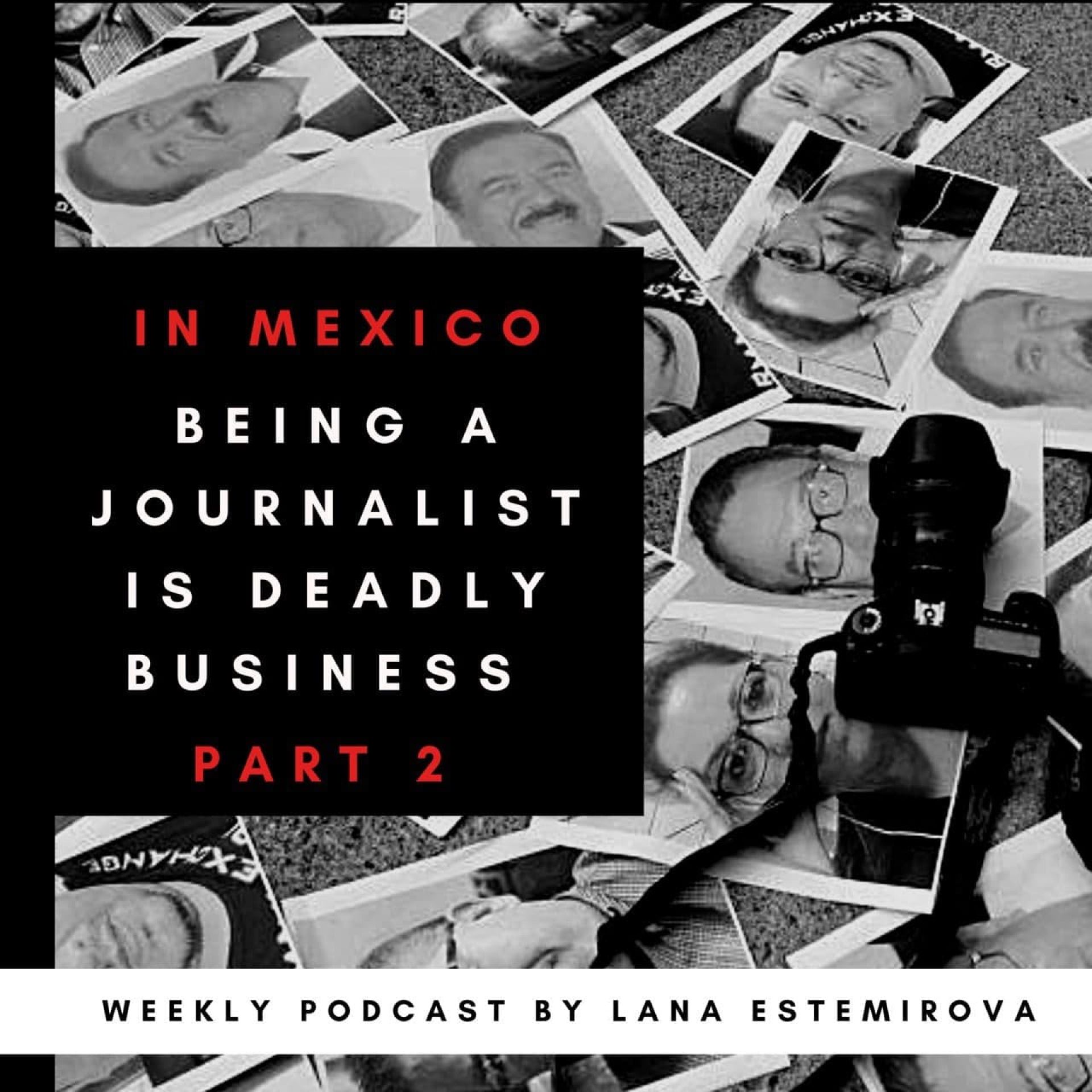 In Mexico, being a journalist is deadly business – Part 2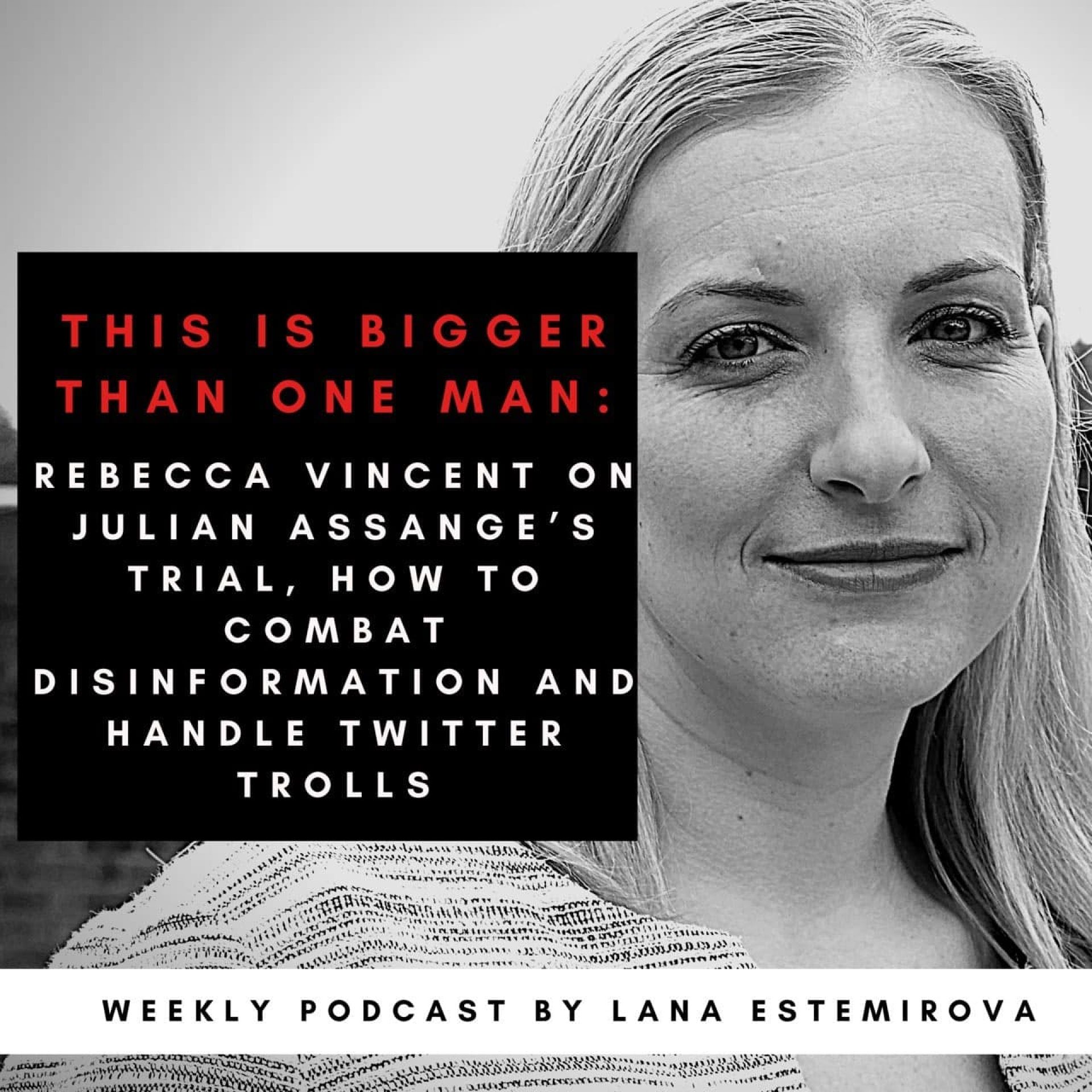 This is bigger than one man: Rebecca Vincent on Julian Assange's trial, how to combat disinformation and handle twitter trolls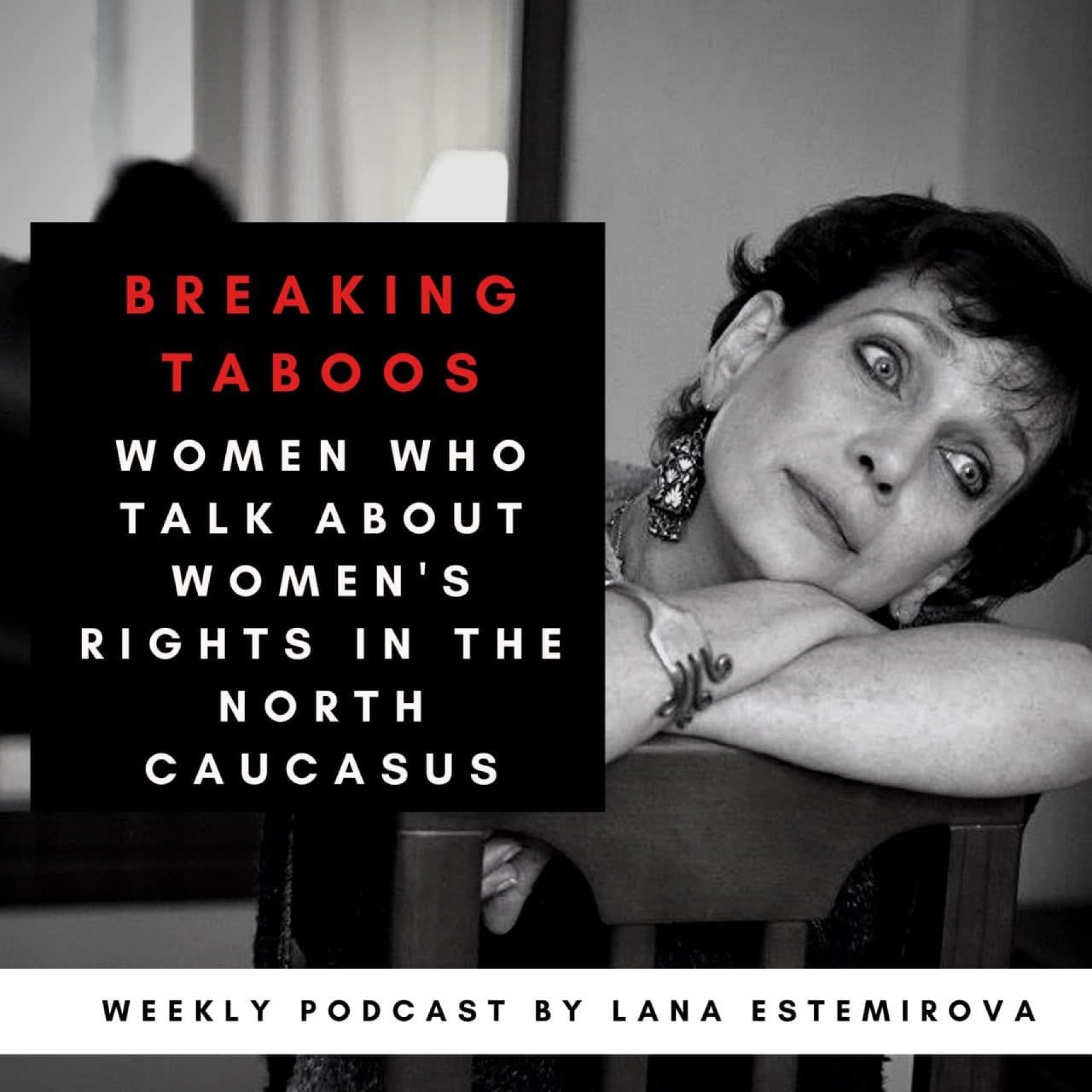 Breaking taboos – the danger of speaking out on women's rights in the North Caucasus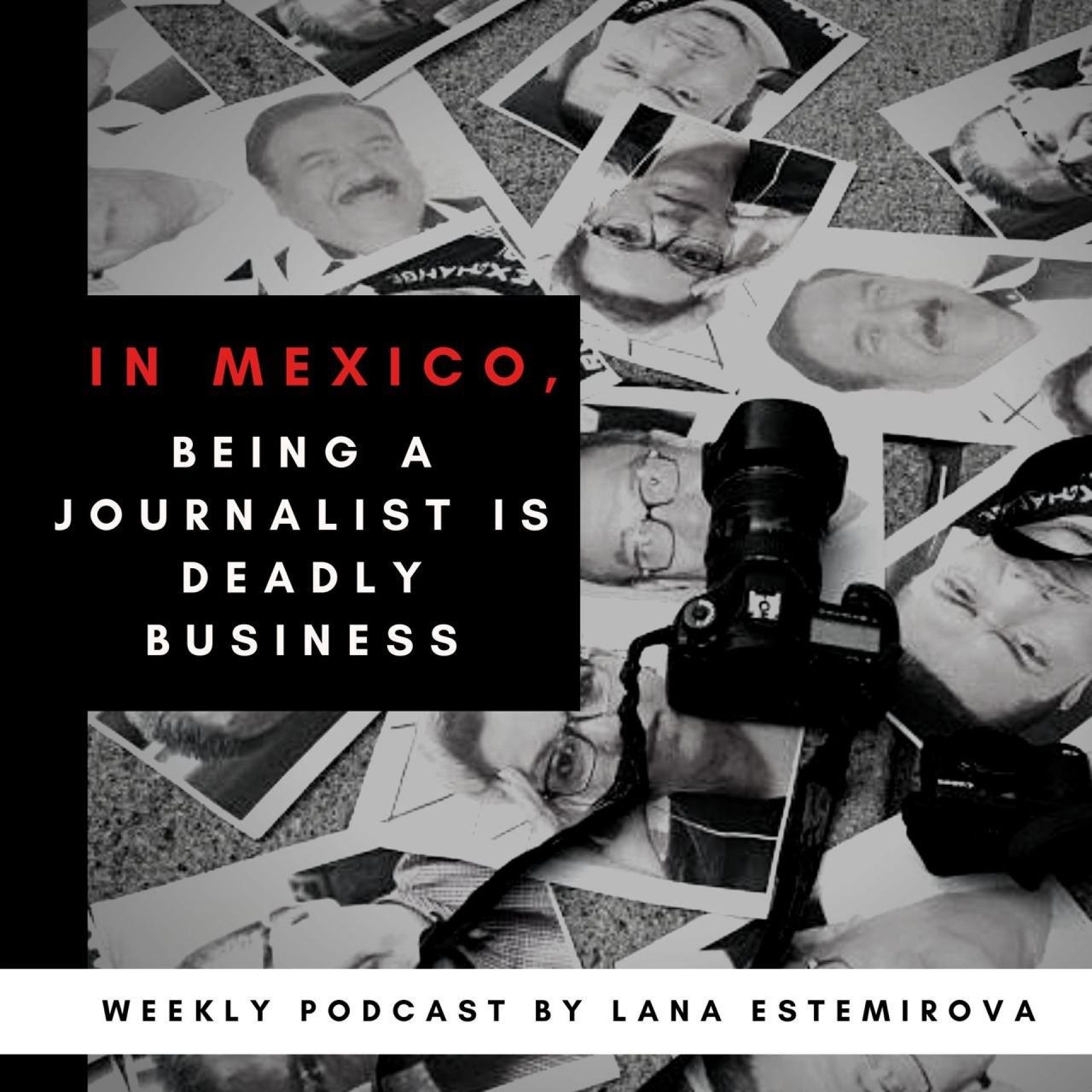 In Mexico, being a journalist is a deadly business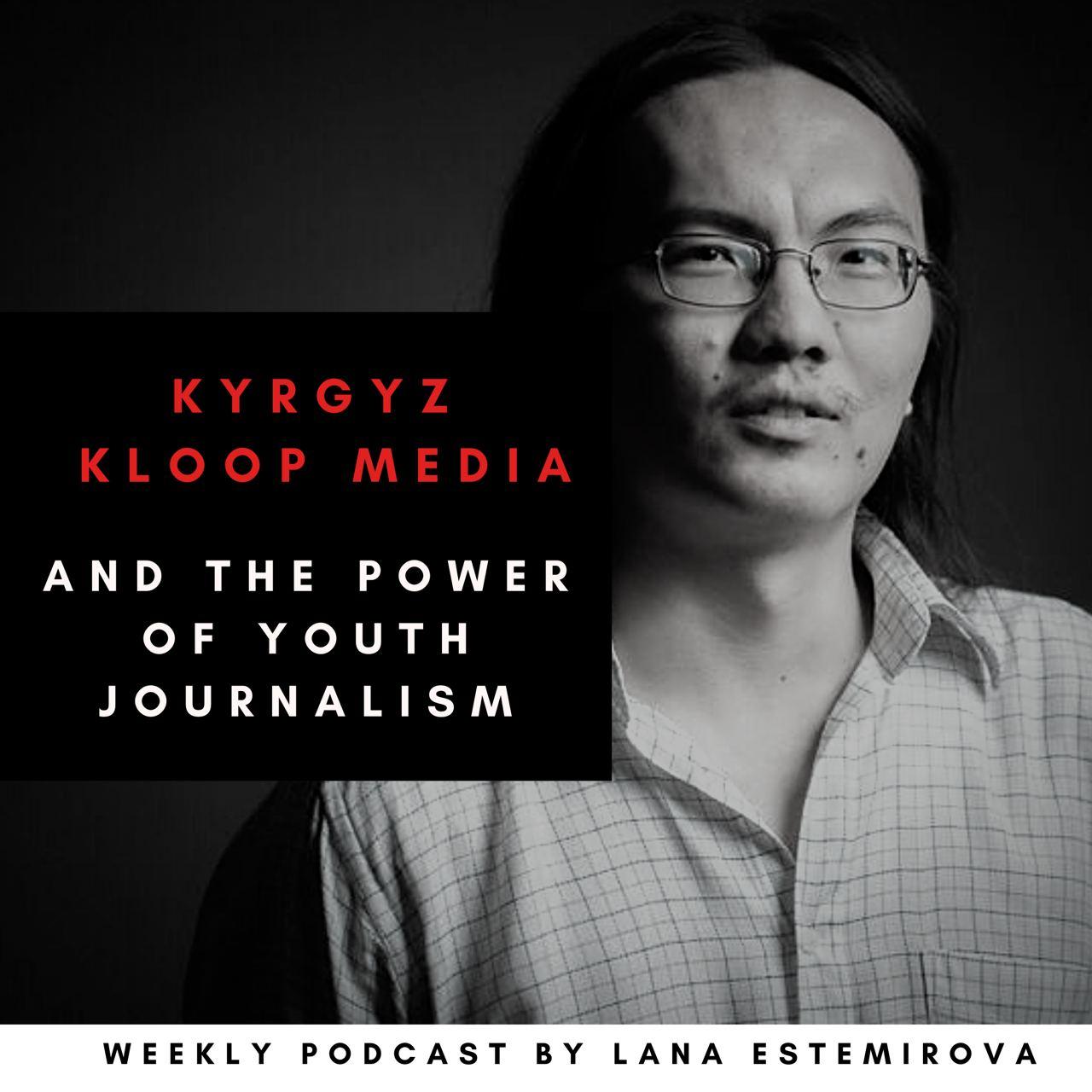 Kyrgyz Kloop media and the power of youth journalism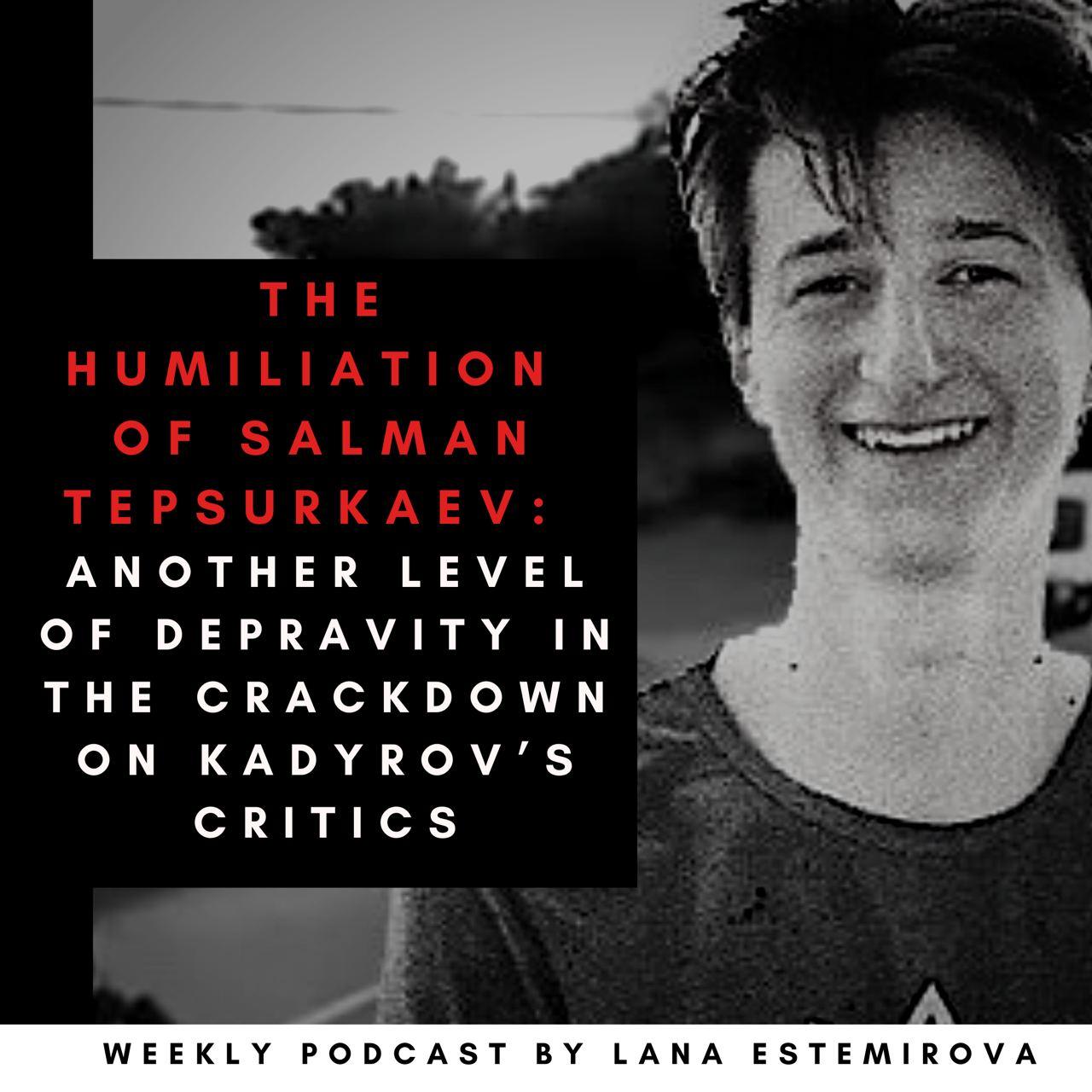 The humiliation of Salman Tepsurkaev: Another love of depravity in the crackdown on Kadyrov's critics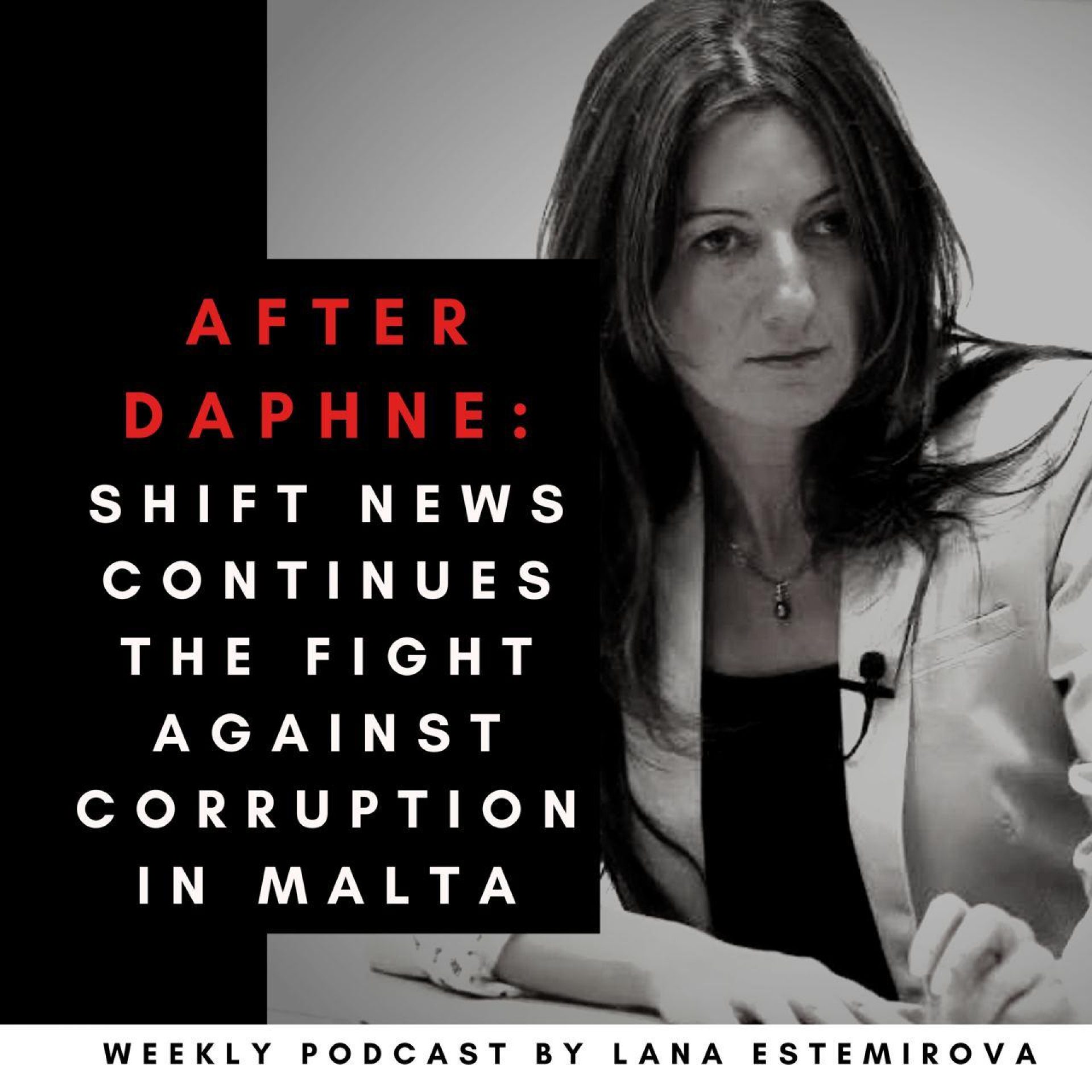 After Daphne: Shift News continues the fight against corruption in Malta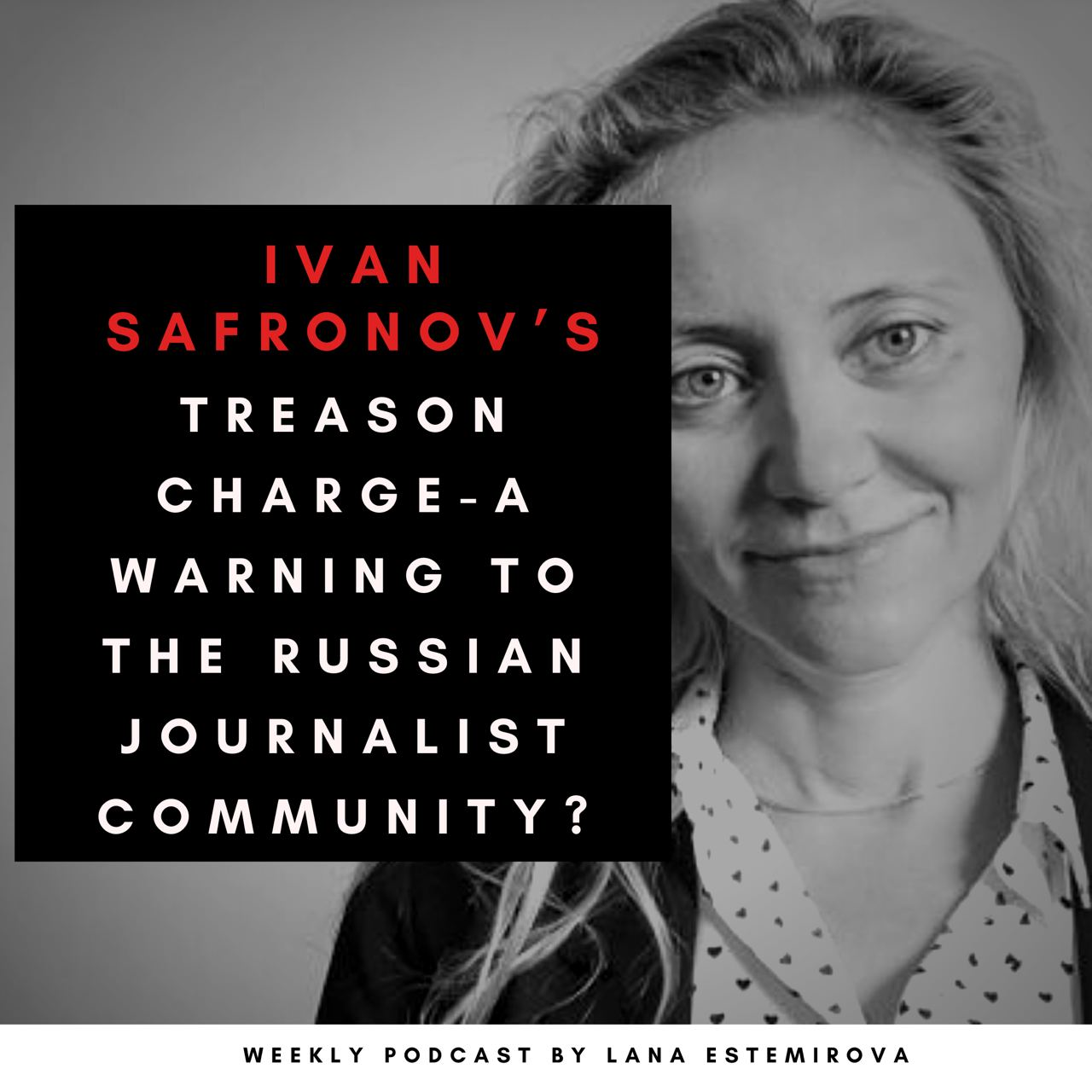 Ivan Safronov's treason charge- a warning to the Russian journalist community?