JFJ WELCOMES PARDON FOR GEORGIAN JOURNALIST NIKA GVARAMIA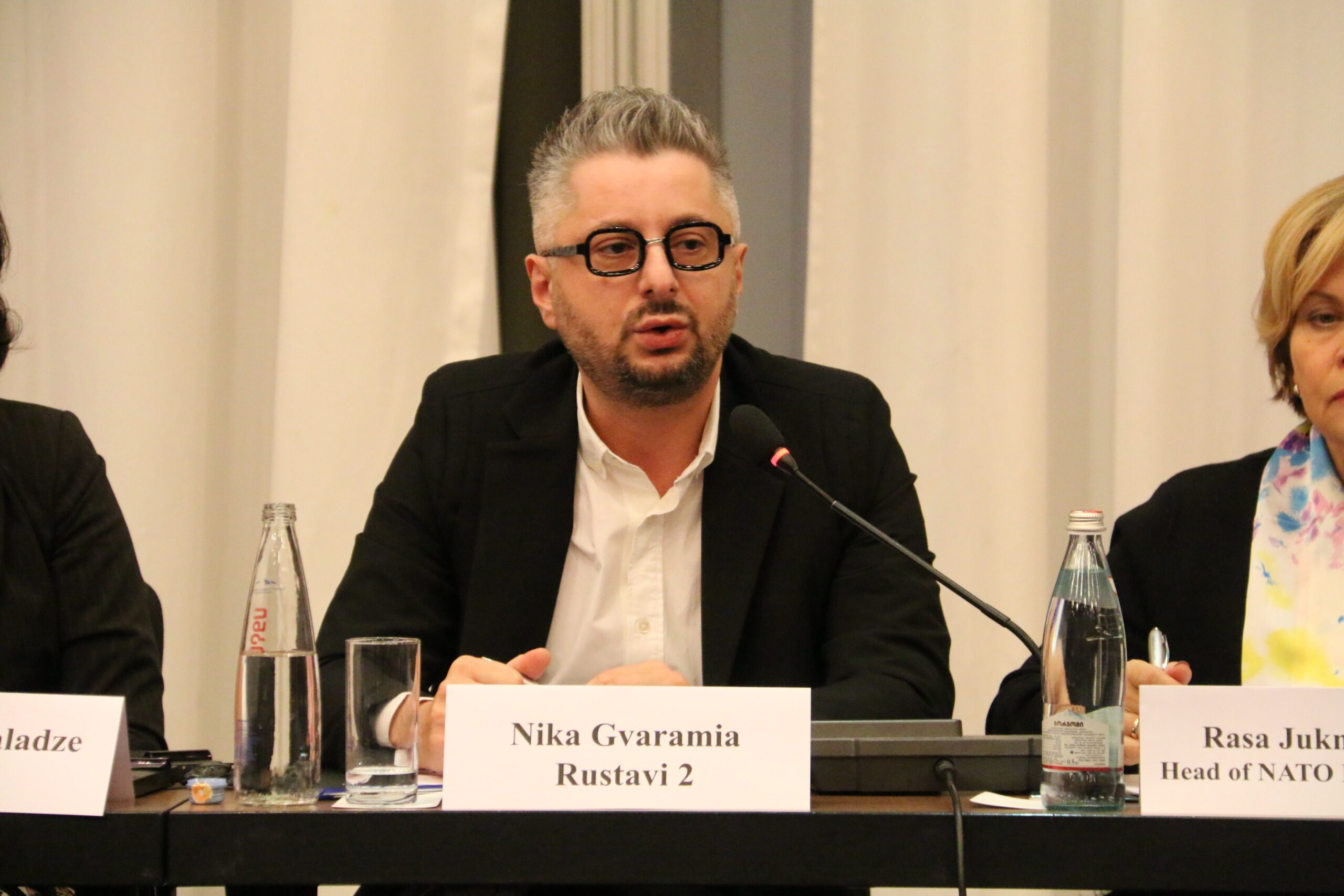 The Justice for Journalists Foundation applauds Georgian President Salome Zurabishvili's timely and sensible decision to pardon Nika Gvaramia, founder and director of independent broadcaster Mtavari Arkhi. This demonstrates the President's commitment to push Georgia towards democratic values, justice and Europe. This fair and humane action is even more crucial in light of the malicious actions of consistent mistreatment of political prisoners in other countries of the larger region, including former Soviet states.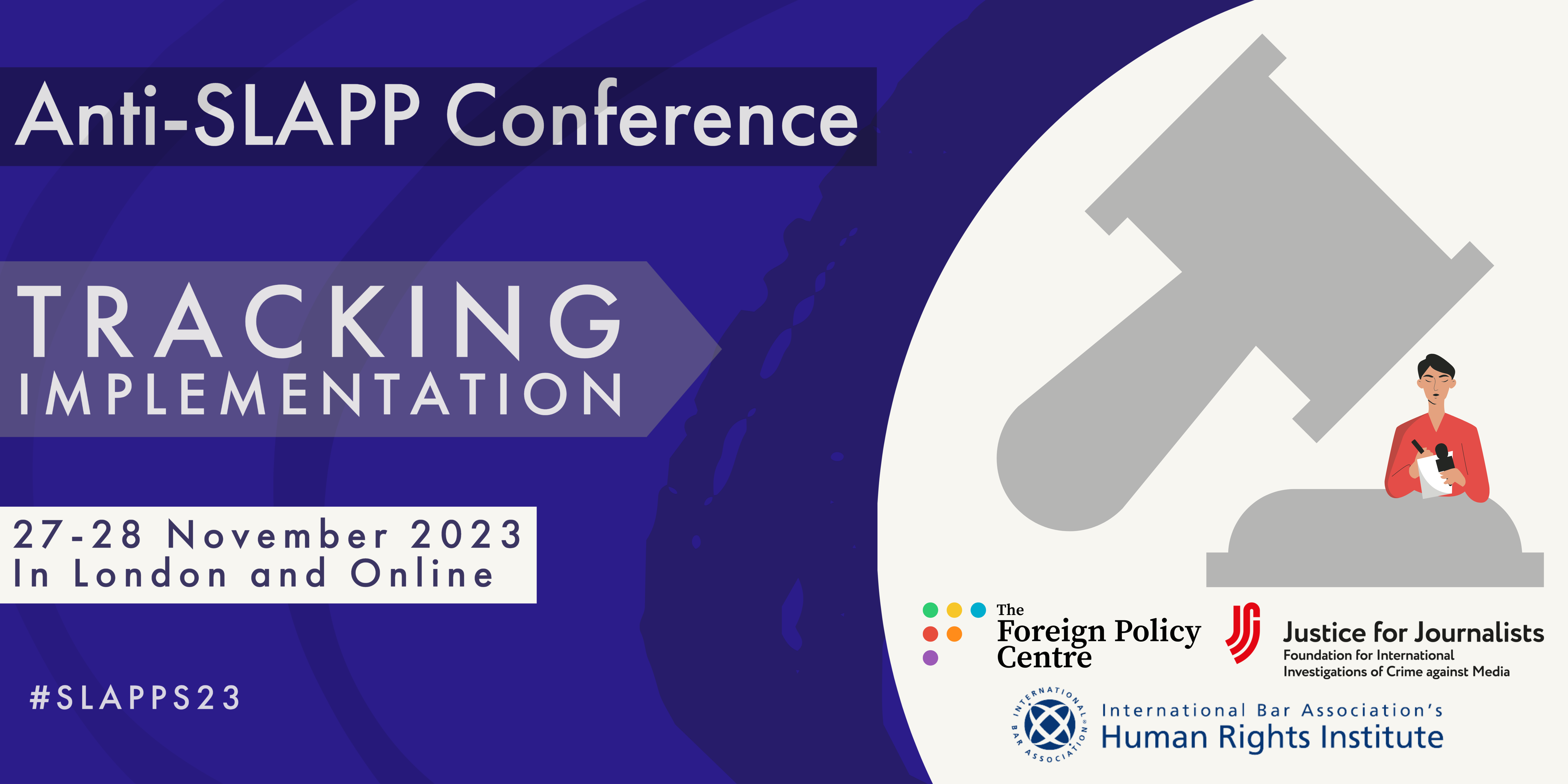 The Foreign Policy Centre (FPC), the Justice for Journalists Foundation (JFJ) and the International Bar Association's Human Rights Institute (IBAHRI) are delighted to announce the third edition of the UK Anti-SLAPP Conference to be held on Monday 27 and Tuesday 28 November 2023, both online and in-person in London. We are pleased that we will also be joined this year by the Thomson Reuters Foundation as a supporting organisation.

The third edition of the conference will bring together experts from across the globe to delve into SLAPPs and explore how we can reduce the impact such legal challenges have on journalists, media freedom and wider society. For more information, including session recordings of the previous conferences as well as announcements, please see: anti-slappconference.info. To register your interest, please email: events@fpc.org.uk.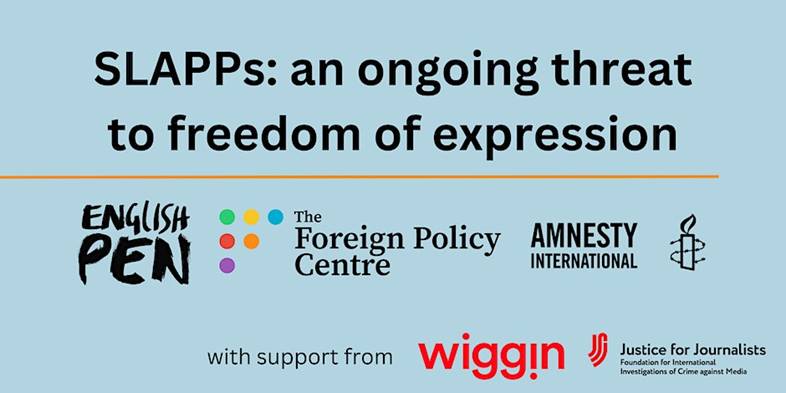 On July, 18 Foreign Policy Centre, English PEN and Amnesty International UK will host an event SLAPPs: An ongoing threat to freedom of expression. The event was made possible through the ongoing support of the Justice for Journalists Foundation. Learn more and register to attend.
INVESTIGATIVE GRANT PROGRAMME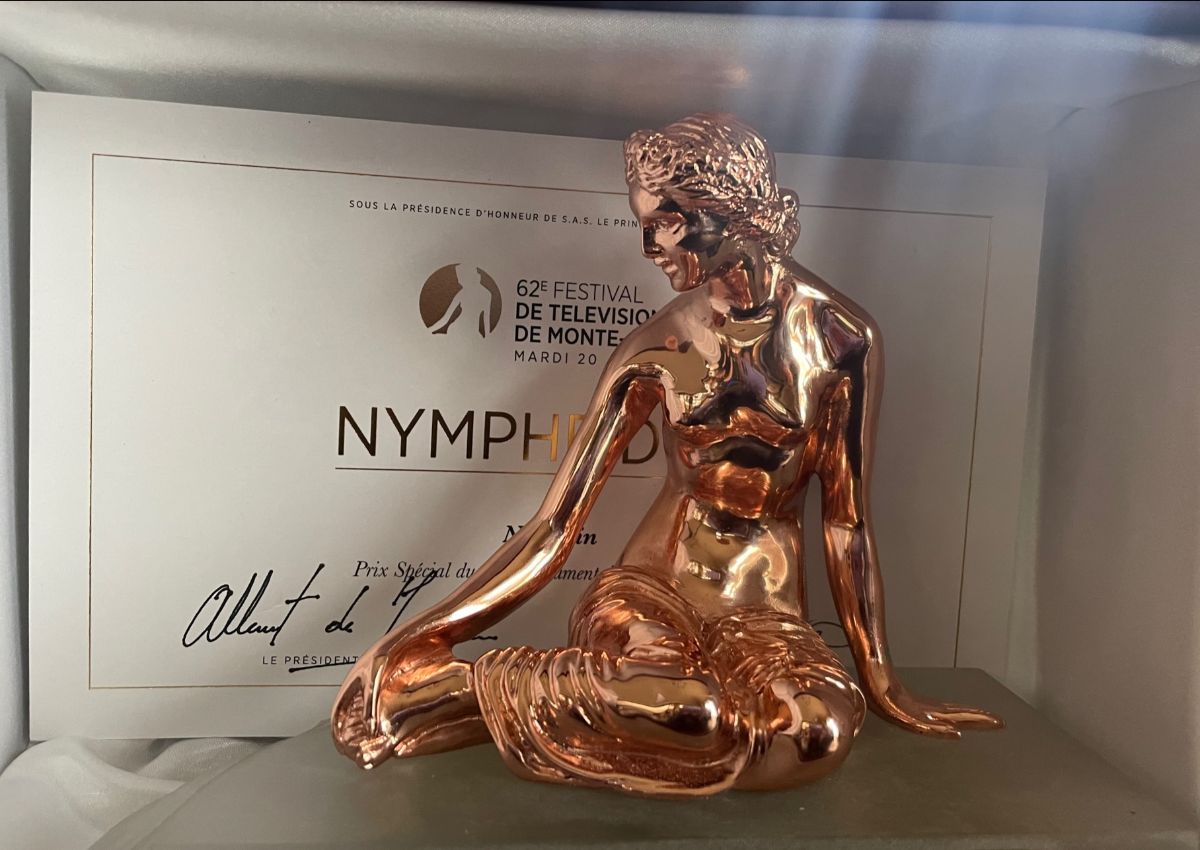 On July 6, the Frontline Club will organise a screening and Q&A session of Darius Bazargan's documentary about British-Iranian author Nazanin Zaghari-Ratcliffe. The documentary has been partially supported by JFJ's Investigative Grant Programme. On June, 20, Nazanin won the Jury Special Prize for News and Documentaries at the Monte-Carlo Television Festival.
EVENTS AND ADVOCACY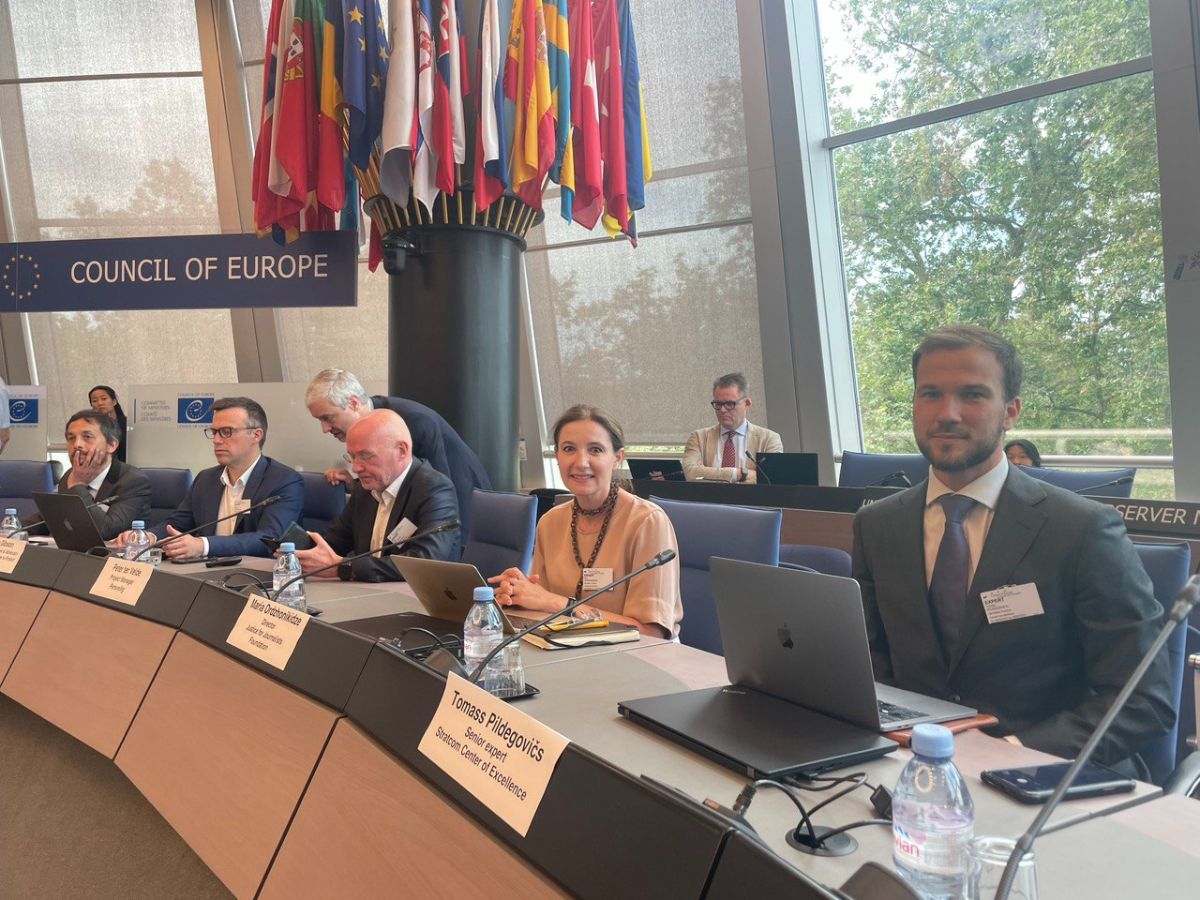 On June 15, Justice for Journalists Foundation and the Belarusian Association of Journalists (BAJ) released their annual report about attacks on media workers in Belarus in 2021-2022. The launch was chaired by Baroness Kennedy of Shaws KC and held at the Henry Jackson Society. Speakers discussed Aleksander Lukashenka's attacks on the free media, oppression of independent journalism in other post-Soviet autocracies and the role of the UK and Europe in supporting Belarusian media. The recording of the event is available here.
On June 29, JFJ's Director Maria Ordzhonikidze participated in the informal exchange of views with the Committee of Ministers on media freedom and safety of journalists and disinformation at the Council of Europe Headquarters in Strasbourg.
On June 29, the first Georgian anti-SLAPP conference organised by the Council of Europe Office in Georgia in partnership with the Georgian Democracy Initiative took place in Tbilisi. Currently, at least 38 defamation cases against media outlets or workers are pending in the general courts of Georgia.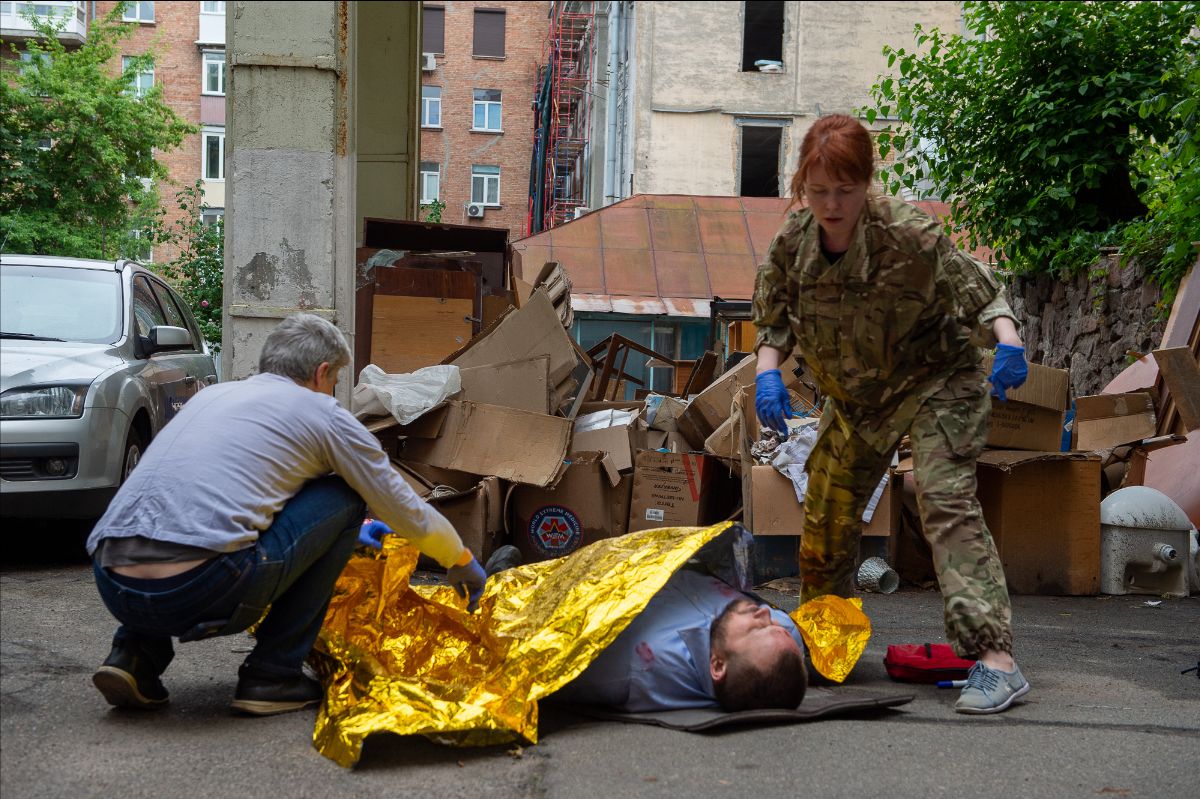 In June, the Media Safety Academy, in partnership with the Frontline Club, organised HEFAT sessions for journalists who cover the war in Ukraine. During the courses that ran over two weekends, around 40 journalists learnt how to stay safe by identifying and managing battlefield risks and received trauma medical packs and first aid training.
Media Safety Academy is co-organising a number of workshops for Russian and Belarussian journalists in exile. The workshops bring together international experts and organisations who help journalists navigate their current challenges and create the roadmap for further cooperation.
If you are a media worker and require training on physical, digital, legal or psychological security, please do not hesitate to contact us at academy@jfj.fund.