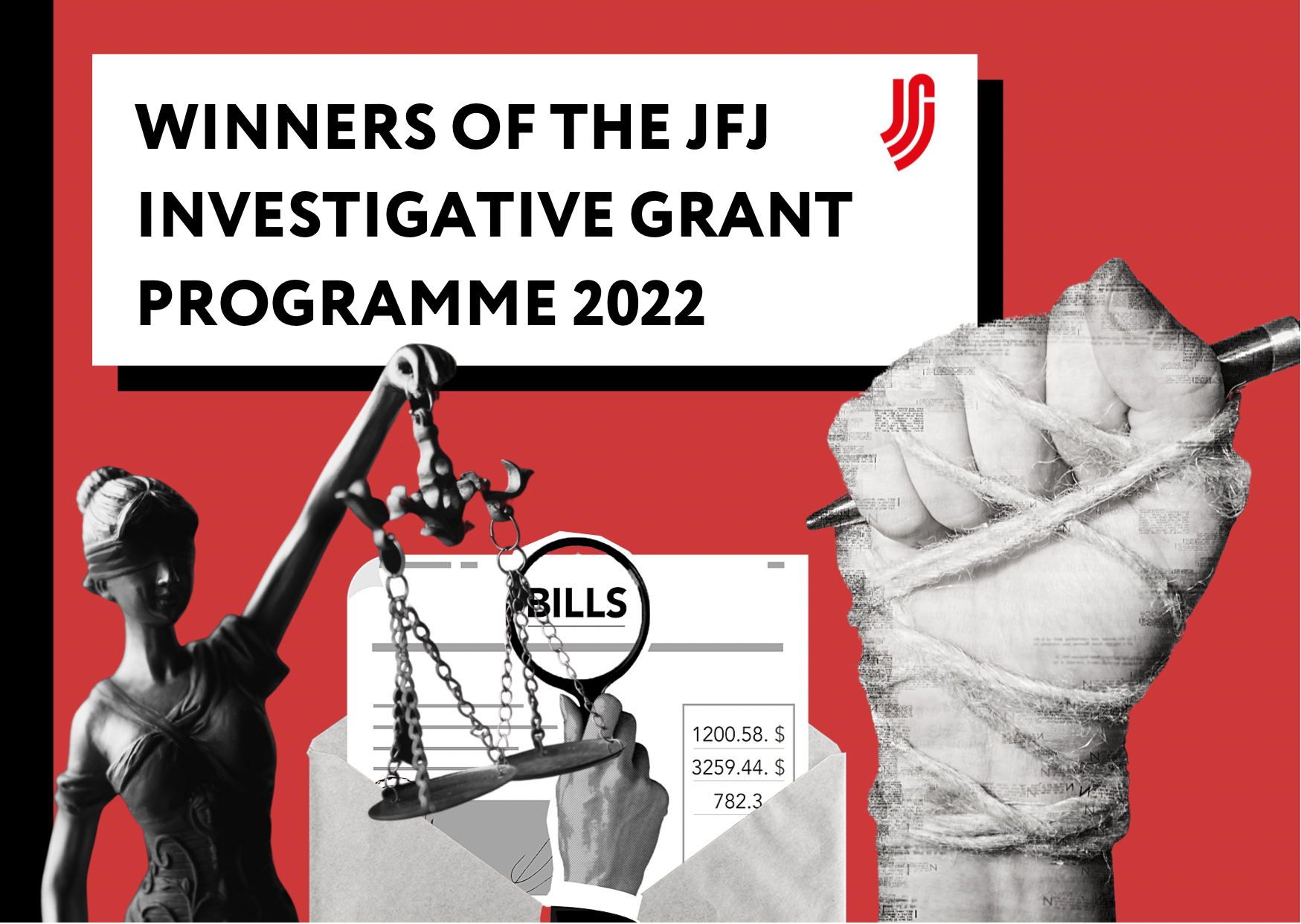 On the World Press Freedom Day, Justice for Journalists Foundation announced winners of its 2022 Investigative Grant programme. 14 winners will share 465 thousand US dollars to fulfil projects in four priority thematic areas this year:
Document and investigate violence and abuse against Ukrainian media workers and/or suggest ways on enhancing their security;
Document and investigate violence and abuse against Russian independent journalists;
Further enhance our successful anti-SLAPP campaign;
Investigate crimes against media, its sources and whistleblowers, including cybercrimes.
The list of winning applications can be found here.
On April, 27 the Platform to Promote Protection of Journalism and Safety of Journalists published its 2021 report Defending Press Freedom in Times of Tension and Conflict. The annual report, which is written by the Platform's Partner Organisations, a coalition of fifteen press freedom NGOs and journalists associations, including the Justice for Journalists Foundation.
The number of alerts reported on the platform concerning serious threats to media freedom in Council of Europe member states in 2021 increased by 41%, from 200 in 2020 to 282. The report also highlights key areas of law, policy and practices affecting media freedom and safety of journalists in Europe and identifies actions required to improve the effective protection of journalists.
Justice for Journalists Foundation in partnership with the National Union of Journalists of Ukraine closely monitors attacks on media workers in Ukraine and documents them daily on the Media Risk Map. 145 attacks on media workers and news outlets have been recorded since the beginning of the Russian invasion of Ukraine.

At least eight media workers lost their lives while in the Line of Duty:
Lithuanian documentary filmmaker Mantas Kvedaravicius;
Russian Insider journalist Oksana Baulina;
American Fox News cameraman Pierre Zakrzewski;
Ukrainian journalist Alexandra Kuvshinova;
French freelance journalist Brent Renaud;
Ukrainian photographer Maks Levin;
Ukrainian war correspondent Victor Dudar;
Ukrainian LIVE TV cameraman Yevhenii Sakun;
Ukrainian writer and journalist Yevgeny Bal died after being tortured by the Russian military.
In the latest episode of Trouble with the Truth, Lana Estemirova interviewed four Ukrainian journalists: independent journalist Olga Tokariuk, Roman Stepanovich – the founder of Zaborona Media, Vera Chernysh – CEO and co-founder of Creator Media Group, and Sergiy Tomilenko, the president of the National Union of Journalists of Ukraine.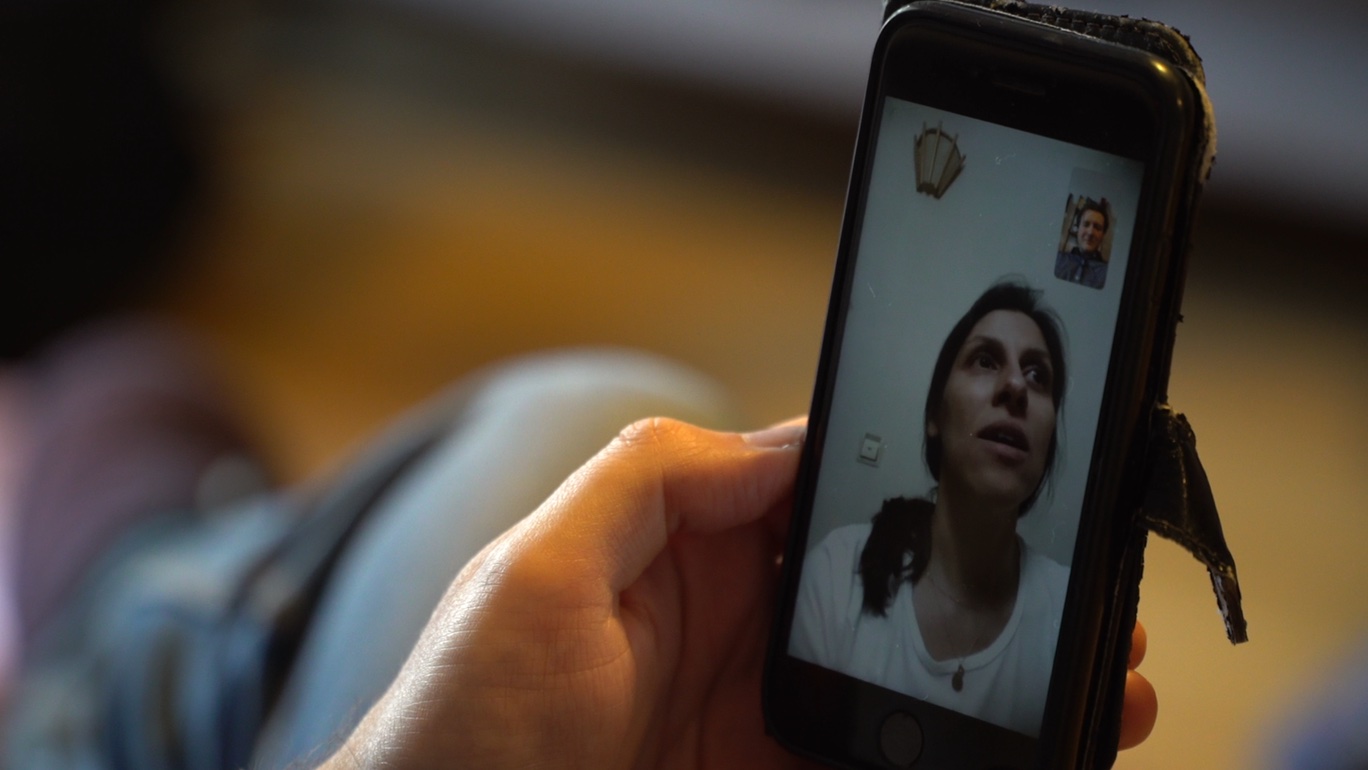 On March, 18 Channel 4 commissioned a documentary Nazanin by filmmaker and journalist Darius Bazargan. The film supported by the Justice for Journalists Foundation grant gives exclusive access into one of the biggest international news stories and follows the life of Nazanin Zaghari-Ratcliffe's husband Richard and his family as he campaigned to bring his wife Nazanin home from detention in Iran.
LATEST INVESTIGATIONS RELEASED WITH THE HELP OF THE JFJ INVESTIGATIVE GRANT PROGRAMME:
EVENTS
On March 10, Justice for Journalists Foundation Director, Maria Ordzhonikidze spoke at the panel Journalists on the Frontline in Ukraine, organised by IREX and US Agency for Global Media (USAGM) alongside Maryana Drach, Director of Ukrainian Service at RFE/RL; Jamie Dettemer, the Voice of America correspondent in Ukraine, and Heather Murdock, VOA Newsroom Editor who has just returned from Ukraine after her coverage in-country before the invasion and in the initial days of the war. The discussion was chaired by Jim Brooke, former Editor in Chief of Ukraine Business News.
On March 15, JFJ's Director was speaking on the UK Parliamentary briefing event: Libya, the UK and Ongoing Impunity for Crimes Against War Correspondents: The case of murdered journalist Anton Hammerl. Speakers included Baroness Helena Kennedy QC, Penny Sukhraj-Hammerl, Caoilfhionn Gallagher QC and Elham Saudi. The full speech by Ms. Ordzhonikidze can be found here.
On April, 7, Ms. Ordzhonikidze was speaking on the panel discussion: Russian Independent Journalism Under Siege organised by the USAGM and IREX. Among speakers were RFE/RL Regional Director for Europe Kiryl Sukhotski, Russian investigative journalist Roman Badaninand Russian journalist Natella Boltianskaya. The discussion was chaired by Inna Dubinsky, Development and Training Project Manager at USAGM.
On April, 25 the Foreign Policy Centre and ARTICLE 19 organised the event: Stopping SLAPPs: Legal threats to media freedom and what the UK should do to prevent them. The event has marked the release of FPC and ARTICLE 19's new joint report 'London Calling'. The event has been organised with the support of the Justice for Journalists Foundation.
On April, 27 JFJ's Director Maria Ordzhonikidze participated in the Brussels press conference to launch the report Defending Press Freedom in Times of Tension and Conflict prepared by partners of the Platform to Promote Protection of Journalism and Safety of Journalists.
On April, 28 JFJ's Director and William Horsley, International Director of Centre for Freedom of the Media presented in Strasbourg the evidence and key findings and recommendations from the Platforms' newly released report during the exchange of the partners of the platform with the Committee of Media and Culture of the Parliamentary Assembly of the Council of Europe.
As of May, 1 Lana Estemirova takes a break from the Trouble with the Truth podcast in order to finish her book – of Chechnya, her mother, a family of two that was caught in tectonic shifts of complex history. All the episodes of Trouble with the Truth are available on YouTube and podcast platforms of your choice. It has been a pleasure and a privilege working with Lana to help her build the podcast from scratch and taking it all the way to YouTube. JFJ will support Lana through the new chapter of her life and wait anxiously for her much needed book.
ORKHAN DZHEMAL MEDIA SAFETY ACADEMY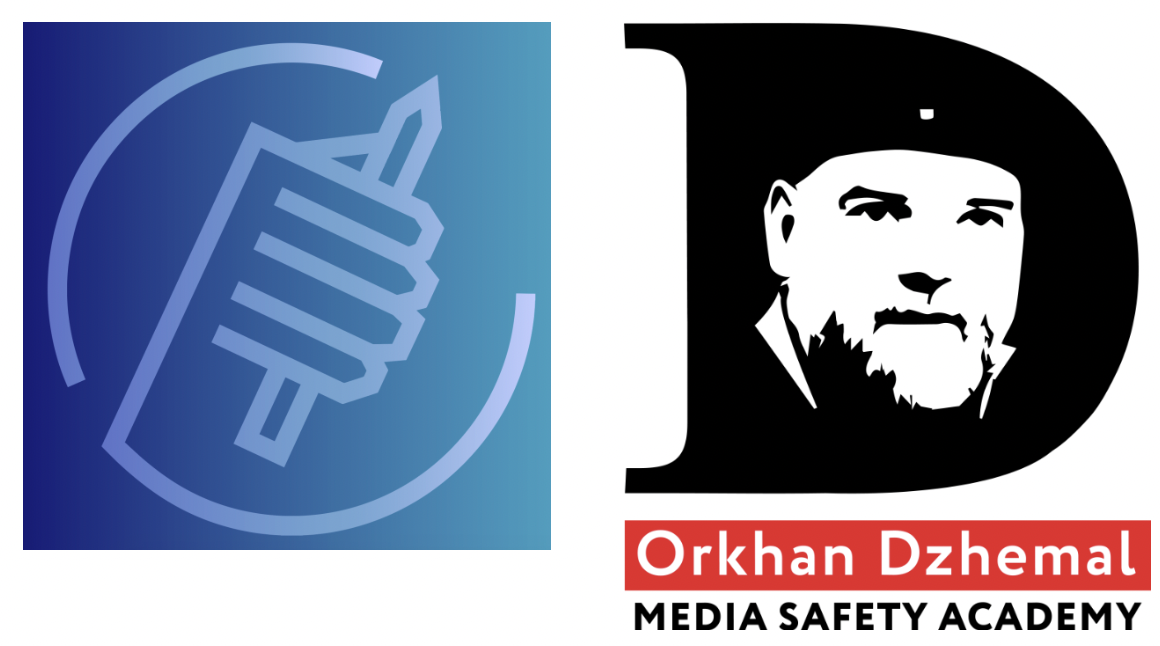 In April, one more group of Free University Moscow students completed their 10-week Media Safety and Security course. This has been the fourth course organised by the Orkhan Dzhemal Safety Academy together with the Free University Moscow. More than 40 students attended webinars, participated in discussions, completed homework and tests. The Academy will continue cooperation with the Free University Moscow and the new courses will be launched soon.
In April, an offline training for Kazakh and Uzbek journalists took place in a secure location. During four-day training 23 participants learned how to assess their professional risks, ensure their physical safety, protect data, manage digital threats and provide first aid.

We welcome Russian-speaking media workers to apply for our online and offline courses The basics of the media safety and security on the Academy's website.
HELP UKRAINIAN MEDIA WORKERS: