The accounting firm at the centre of government corruption stories first exposed by slain journalist Daphne Caruana Galizia was back in the dock last week, this time before a parliamentary committee looking into the energy deal she was investigating when she was killed.
Tonna wasn't a big player before the 2013 election that brought the Labour Party to power, but when former prime minister Joseph Muscat was sworn in, the accountant was given a desk at the Auberge de Castille, the building that houses the Office of the Prime Minister (OPM).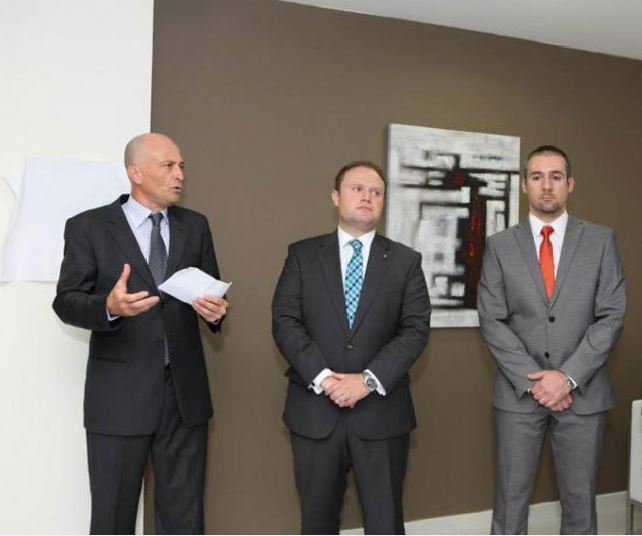 In testifying before the Public Accounts Committee (PAC) about a National Audit Office report on the Electrogas power station deal — the corruption-riddled public-private partnership Caruana Galizia was investigating when she was killed — Tonna claimed having a desk at the prime minister's office wasn't unusual.
"Consultants from PwC, Deloitte, Grant Thornton, KPMG, DF Advocates and RSM would make use of offices at Castille," he said. "They all shared five offices at the OPM which they could book in advance and hold meetings."
The Shift contacted these companies to verify the statement. All issued firm denials. Tonna also told MPs he wasn't the favourite at Castille, as claimed by the media. In fact, the government "avoided awarding tenders to his firm due to the negative press surrounding Nexia BT".
Was he forgetful, or just careless with the truth?
An earlier investigation by The Shift revealed that during Labour's first four years in power Tonna and his associated firms received a total of €2.4 million in government contracts – 85% through direct orders — for everything from negotiations on the controversial Vitals Global Healthcare deal to a study on public toilets.
Nexia BT operated in the shadows throughout the Muscat years, setting up secret offshore structures for Maltese officials, and allegedly helping conceal evidence of illicit financial transactions.
The company had a particularly close relationship with Keith Schembri, Muscat's right-hand man, and was the auditor for Schembri's Kasco Group. Both men — and several of their employees — are facing criminal charges including money laundering, fraud and other financial crimes.
Some €200,000 of the money in question was moved through Zenith Finance, whose directors, Matthew Pace and Lorraine Falzon, avoided compliance like "a professional money launderer", according to police Inspector Ian Camilleri, who told the court how the pair falsified documents for Brian Tonna to make the funds look legitimate.
Schembri had always claimed he resigned from all directorships and distanced himself from running his companies after assuming public office, turning over administration to Nexia BT and his father Alfio.
And yet, police testified last week that Alfio Schembri admitted under interrogation he had no say in how Kasco was managed in his role as director, and no knowledge of various transactions between the group's many companies. He simply signed documents presented to him without knowing what they were for.
Alfio also 'donated' his salary to his son, receiving regular payments from Kasco-related companies into his personal bank accounts and transferring them out to Keith. A number of cheques were also passed to BTI Management, a Nexia BT company owned by Tonna.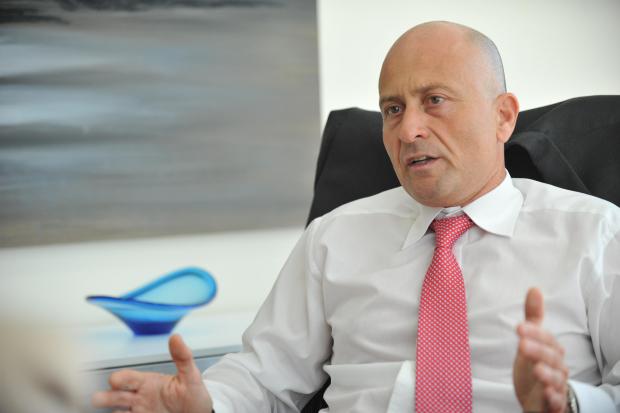 BTI Management then issued payments to several entities, including Mossack Fonseca, the controversial Panama Papers firm that set up secret offshore structures for Schembri and then-Energy Minister Konrad Mizzi.
Nexia BT said incoming funds for the Panama companies — some €5,000 per day — would come from two target clients, Macbridge and 17 Black. We've since learned that Macbridge is linked to Chen Cheng, the consultant who played a key role in two controversial deals Caruana Galizia exposed: a 33% investment by China in State-owned Enemalta, and a corruption-riddled wind farm deal in Montenegro.
The ultimate beneficial owner of the other Dubai company, 17 Black, is Yorgen Fenech, the businessman accused of financing the journalist's murder.
Daphne Caruana Galizia was the first to pick up on the money trail in 2016, but she was brutally murdered before she could find out who was behind the two entities. It's becoming increasingly clear that she had uncovered the tip of a very large iceberg.
It was revealed last week that another UAE company called Kittiwake Limited was set up at the same time as the others. It's owned by Electrogas director Paul Apap Bologna and is a carbon-copy of 17 Black. This information wasn't known when Apap Bologna appeared before the public inquiry into the journalist's murder, where his evasive testimony drew warnings from Judge Joseph Said Pullicino that "we're now on a very slippery slope, so be careful".
Caruana Galizia often expressed outrage that the Maltese continued to tolerate rampant corruption at the heart of government — corruption she insisted was part of Muscat and Schembri's roadmap long before the 2013 election.
She pointed out on her blog that Maltese use the English word "commission" for a cut of any kind. "It doesn't have a word for an illicit cut," she wrote, "because in Maltese culture, anyone can take a cut from anything, and it is their 'right'. There's absolutely no awareness that some cuts are completely illegal, by their very nature, and especially when you are a politician."
The former prime minister's chief of staff has been named in court multiple times in connection with her murder.
Last week, a member of prime minister Joseph Muscat's security detail, Kenneth Camilleri, admitted to police that Schembri had sent him to "calm down" middleman Melvin Theuma in 2018 when Theuma was urging those involved to help the hitmen in the case obtain bail. Camilleri said he had "no idea" the meeting was linked to Caruana Galizia's murder, adding that Schembri later told him not to approach Theuma anymore.
His admission contradicted what he told police under questioning in the wake of Yorgen Fenech's arrest, who is accused of commissioning the murder when Joseph Muscat was still clinging to power amid widespread protests.
Police have not taken any action against Schembri over his alleged role in leaking information to key suspects in the investigation, and none of the money laundering cases currently being heard in court are related to the Electrogas deal, which is believed to be the motive for silencing Malta's most relentless journalist.
The following project is weekly Maltese Roundups prepared by The Shift News (Malta) offering the latest news in Daphne Caruana Galizia case.