Why were the notorious 'Tal-Maksar' brothers, Robert and Adrian Agius, allowed to lead lives of crime when everyone seemed to know who they were?
That was the question on Malta's mind last week as the compilation of evidence against the two accused of supplying the bomb that killed journalist Daphne Caruana Galizia continued.
Most of last week's testimony centred on the unrelated 2015 murder of lawyer Carmel Chircop, but one detail stood out.
Inspector Sandra Zammit testified that she questioned Chircop's widow on the day her husband was found shot to death in a mafia-style hit. When asked if he'd had any trouble lately, Mary Rose Chircop "immediately named Adrian Agius".
When interrogated by police, Agius admitted he owed the lawyer a large sum of money, but said he was abroad on the day of the murder. His mobile phone was confirmed to be linked to Telecom Italy, and he was released without further questioning.
According to recent testimony given by hitman turned State's witness Vince Muscat, Agius had hired him and George Digiorgio to kill the lawyer, who was chasing Agius to repay what he owed.
The Agius brothers were well known to the police. Their father, Raymond Agius, was a suspected contraband cigarette smuggler with interests in construction and a car dealership. He was shot twice in the head in 2008 by two assailants wearing motorcycle helmets at a bar in central Malta. The murder remains unsolved but is believed to have been a hit ordered by a rival smuggler. 
Three years later, one of the island's major traffickers was robbed of 20 kilos of cocaine, sparking off a spree of professional hits that created a vacuum in Malta's smuggling world which would be filled by Robert and Adrian.
The Agius brothers' rise to prominence coincided with a series of murders and attempted murders by car bomb. All were carried out in broad daylight in busy commuter traffic, and all remained unsolved.
Robert Agius did have one brush with the law. He was arraigned in 2012 and charged with heroin trafficking, but the case fell apart when the main witness — a woman referred to as an "exploited drug mule" by Judge Edwina Grima — failed to testify.
Because she was defined as a "competent" but not a "compellable" witness, the court couldn't force Nadia Rapinett to testify so as not to incriminate herself in her own separate proceedings. She had already given sworn testimony during a magisterial inquiry into the drug bust, but it was discarded on the basis of case law that required her to testify again "viva voce" and to allow the defence to cross-examine her.
Rapinett could have been compelled to testify after the resolution of her own court proceedings, but former Attorney General Peter Grech failed to appeal the case against Agius —  the same Peter Grech who had issued written advice to the police "to tread very carefully on the Panama Papers", and who told them it would be "highly intrusive" to seize evidence from accounting firm NexiaBT's servers which could implicate politicians in corruption.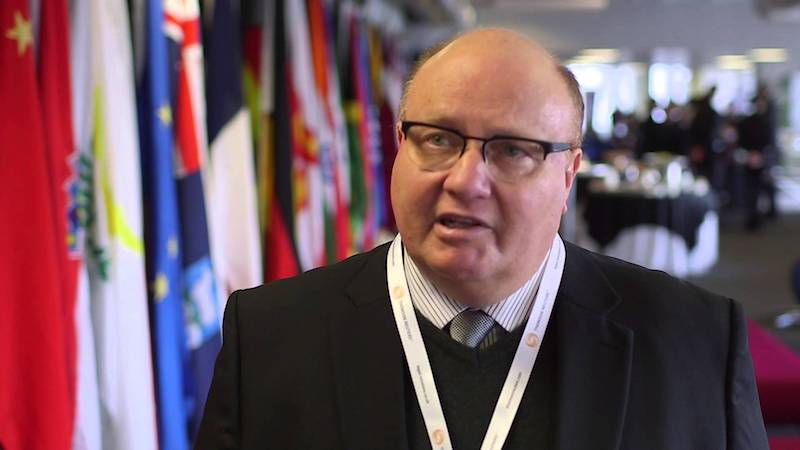 It should have been an open and shut case. Agius had been caught on tape receiving drugs in a controlled delivery set up by police, but the court declared that the prosecution had not sufficiently proved the accused's intention to sell or traffic them. As for the charge of cocaine possession, the substance had never been scientifically analysed by police, and so they failed to prove it was an illegal drug.
Was the case deliberately sabotaged, or were the police simply incompetent?
In the end, Robert Agius was charged with possession of a live bullet and fined €500. The court also ruled that his rights had been breached because the case had taken too long to conclude.
How could Robert and Adrian Agius operate with total impunity in Malta when their connections to organized crime were common knowledge?
Prime Minister Robert Abela, a lawyer by profession, had personally represented the men in court in 2012 and 2016 before he was chosen as Joseph Muscat's successor.
Though middleman turned State's witness Melvin Theuma claims he'd never heard of Tal-Maksar, he testified that accused murder mastermind Yorgen Fenech told him in 2018 to put pressure on the men who supplied the bomb.
Most alarming of all, police found a photo from a classified intelligence report about the criminal gang on Fenech's phone. Such documents could only have come from someone at the highest level of government.
The Agius brothers were connected to the brutal car bomb killing of Daphne Caruana Galizia early in the investigation.
They were among the first 10 arrested for the murder when they were swept up in the November 2017 raids that also netted the accused hitmen — Vince Muscat, and George and Alfred Digiorgio — but they were released within 48 hours without charge. They were not called in again.
The press revealed in October that Robert Agius and associate Jamie Vella had approached a relative of Vince Muscat in 2019, allegedly offering the family €1,500 per month in exchange for the hitman's silence.
In November 2019, Matthew Caruana Galizia, son of the slain journalist, named Robert and Adrian Agius in a Facebook post following a report by The Times of Malta that the bomb had been supplied by two brothers who are known in the criminal underworld.
"Malta's miserable criminal justice system failed to prosecute and convict these suspected middlemen for countless drug trafficking and money laundering offences every time the opportunity arose," he wrote, adding that "these two criminals were left free, due to the wilful negligence of authorities, to supply the bomb".
If the institutions really worked in Malta, then Daphne Caruana Galizia would still be alive today.
The following project is weekly Maltese Roundups prepared by The Shift News (Malta) offering the latest news in Daphne Caruana Galizia case.