A former police superintendent from the Economic Crimes Unit was arrested last week on suspicion of leaking information on the Daphne Caruana Galizia murder investigation.
It wasn't the first time Raymond Aquilina's name has come up in connection to the case. Middleman turned State's witness Melvin Theuma told the court he knew in advance that Aquilina was expected to arrest him on suspicions of money laundering.
In addition to being a taxi driver, Theuma was a well known loan shark who ran a lucrative gambling operation. But the money laundering raid was just a pretext for police to secure the secret recordings they knew he was making of his conversations with Yorgen Fenech, the man they believed had financed the journalist's murder.
Theuma testified that Fenech was being kept informed of the progress of the investigation by former prime minister Joseph Muscat's chief of staff Keith Schembri and by Deputy Police Commissioner Silvio Valletta.
"[Fenech] trusted Keith Schembri more than Silvio Valletta," he told the courts. "In fact, Yorgen once told me that he would not tell Valletta the whole truth unless strictly necessary."
Thanks to his police connections, Fenech was able to give Melvin Theuma advance warning he was about to be investigated. Make "one hundred per cent sure everywhere is clean," he told him before the raid.
Theuma asked Fenech to speak to "the hotshot from Luqa" — Police Commissioner Lawrence Cutajar — so he could keep his partner and daughter out of it. "Fight this, if need be," he said. "There should be a bit more time so it doesn't take place this Saturday, so everyone can keep going on with their lives."
Fenech told him not to worry. "Ray" would be carrying out the arrest. Theuma would just be questioned and released.
In another recording, Fenech's business associate Johann Cremona promised the taxi driver he'd be forewarned about places the police intended to search. "Don't forget that these guys are with you," Cremona said. "The police and the prime minister, they're all with you. If you get Raymond, then I don't know who else you need."
The arrest was planned for 16 November, but police moved two days earlier after they learned Theuma had been tipped off. They also showed up without Raymond Aquilina.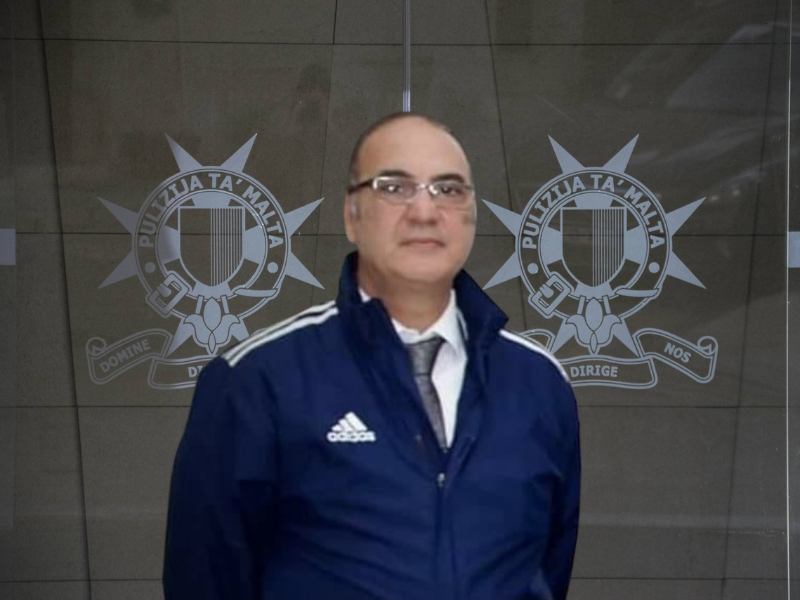 When the taxi driver realised he wasn't going to be released as planned, he tried to buy his way out by spilling what he knew about the assassination.
Aquilina's involvement in the case went back much further than the alleged leaking of information on Theuma's impending arrest. As a top officer in the Economic Crimes Unit, he was involved in the investigation of the Panama Papers leak, in which two members of Joseph Muscat's government — Energy Minister Konrad Mizzi and chief of staff Keith Schembri — were implicated in alleged corruption and money laundering.
It was Daphne Caruana Galizia who first revealed that the men set up secret offshore structures shortly after the Labour Party was elected to power.
Tesifying before the public inquiry into the journalist's assassination, Aquilina told the board he had compiled several reports on the case and passed them to unit head Ian Abdilla.
"I gave it to Ian Abdilla and from that day I never saw the file again," he said.
Abdilla has admitted that he failed to act on any of the Panama Papers revelations, and did not question any of the politicians involved. He was later removed from the Economic Crimes Unit, but remains an Assistant Commissioner.
Raymond Aquilina retired from the police force on a state-funded pension shortly after Yorgen Fenech's arrest, but many questions remain. Would police have obtained Theuma's secret recordings — key pieces of evidence in the case against Fenech — if Aquilina had gone on the raid as planned?
The former Economic Crimes Unit superintendent was not the only high ranking police officer to be named in court testimony.
Former commissioner Lawrence Cutajar is reportedly being investigated for holding secret meetings with an associate of Theuma prior to the middleman's arrest. The meetings took place without the knowledge of the investigative team, raising concerns of "possible collusion" between the former police chief and one of the suspects.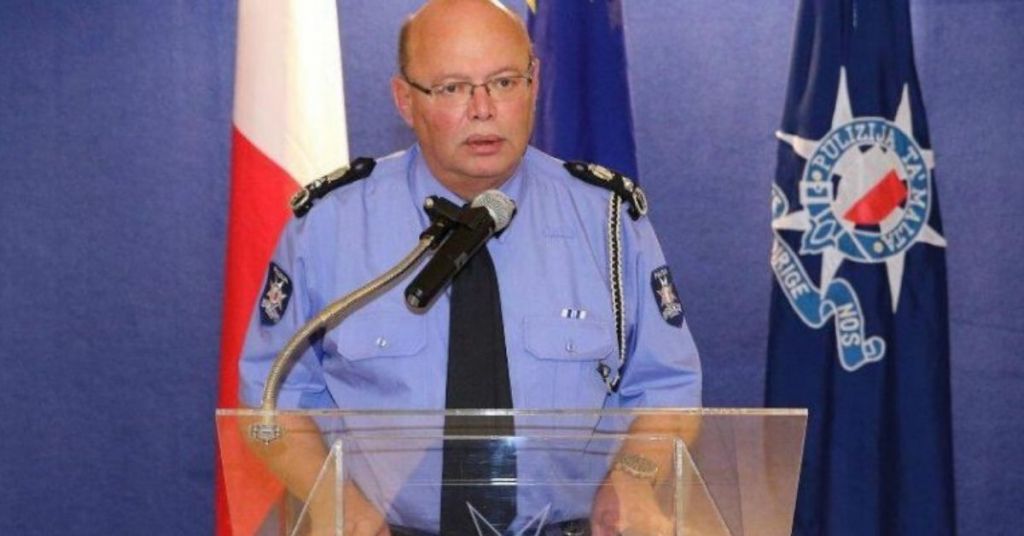 Theuma is also heard in the secret recordings telling an associate of Fenech that he was paying Cutajar €15,000 in €5,000 instalments, a claim he later said was a lie told to exaggerate his own influence. Magistrate Rachel Montebello did not find this explanation consistent or convincing.
Cutajar wasn't alone in meddling with the country's most shocking murder case. Former Deputy Commissioner Silvio Valletta's close friendship with Fenech only emerged after he was removed from the investigation at the insistence of the Caruana Galizia family because he was married to a prominent Labour minister.
Fenech and Valletta were reportedly so close that the businessman's children called the top cop 'Uncle Silvio". Valletta vacationed with Fenech on his yacht in September 2018, at a time when Fenech was already the lead suspect. Video also exists of him 'fooling around' in the businessman's Rolls Royce.
Silvio Valletta provided Joseph Muscat and Keith Schembri with regular briefings on the progress of the murder case, an unprecedented situation which only ended a month before Theuma was arrested.
Days after Raymond Aquilina's arrest, the European Parliament voted by an overwhelming majority to adopt a resolution calling on the government of Malta to do everything in its power to bring to justice all of those implicated in cases that Daphne Caruana Galizia investigated prior to her assassination.
Vladimir Bilcik, the MEP who negotiated the resolution on behalf of the EPP group, went further, issuing a statement that directly implicates the State.
"Testimony has made clear that it was the links between the criminal underworld, the Maltese government, and the Malta Labour Party that allowed the assassination to take place," he wrote. "The Maltese government now needs to deploy all necessary resources to bring to justice both those responsible for the murder of Daphne Caruana Galizia and those who gave them political protection and patronage."
It's difficult to see how it can do so when that State remains captured by the Party and politicians who have already done so much to derail the course of justice.
The following project is weekly Maltese Roundups prepared by The Shift News (Malta) offering the latest news in Daphne Caruana Galizia case.