The Financial Action Task Force (FATF) decision to add Malta to its 'grey list' of countries at high risk of money laundering and terrorist financing surprised no one who followed investigative journalist Daphne Caruana Galizia's efforts to expose the depths of corruption the country was descending into.
Malta is the only EU country to be added to the 'grey list', where it joins global tax havens Panama and the Cayman Islands, authoritarian Myanmar, and strife-torn Zimbabwe, Yemen and Syria, among others, as the subject of increased monitoring by the anti-money laundering watchdog.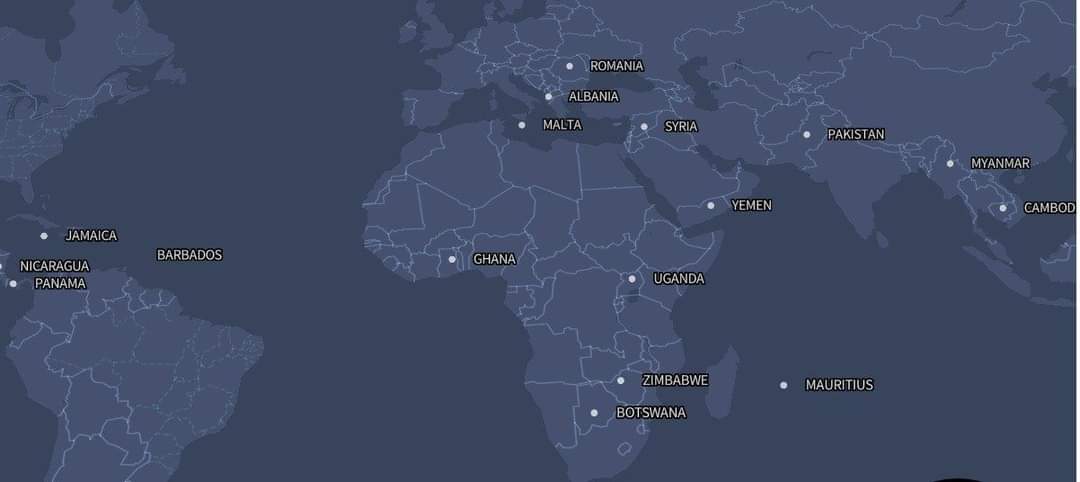 The decision is expected to have a devastating impact on the island's financial services industry, a pillar of the country's economy.
Malta was seen to have made progress in its effort to shore up lax financial regulations and its oversight and investigative capabilities during the past year. After addressing a long list of deficiencies first identified in 2019, the country passed the Council of Europe's Moneyval evaluation in May 2021, but passing Moneyval was only the first hurdle.
Moneyval examined Malta's technical compliance, assessing whether sufficient laws existed on paper, and whether regulatory agencies were sufficiently staffed and given sufficient resources to do their jobs.
The FATF, on the other hand, took a long hard look at what Malta is actually doing. Are those laws and regulations enforced, and do they lead to convictions? Despite frantic last minute lobbying by Maltese officials, FATF president Marcus Pleyer said lack of transparency on ultimate beneficial owners of companies and weak financial intelligence on tax crimes were the main "serious strategic deficiencies" that sealed Malta's fate.
"This includes issues concerning criminal tax and related money laundering cases," he said. "Malta's financial intelligence unit needs to support law enforcement authorities to pursue these kinds of cases and focus on them."
The government's failure — or refusal — to investigate the laundry list of crimes linked to or facilitated by members of government since 2013, and to prosecute and convict those responsible for them, painted an alarming picture of a country that harbours financial crime rather than policing it.
Malta's frantic 'Blockchain Island' bid to cash in on the cryptocurrency craze also raised red flags when regulators noted that some €60 billion in virtual assets were allowed to move through the country before regulatory controls had been established.
The government's response to the news was as predictable as it was disturbing. Prime Minister Robert Abela called the FATF's decision "unjust" and "not deserved" but said he will "accept" it.
Finance Minister Clyde Caruana responded with a similar sense of denial. "We will not be reviewing our plans for economic growth or our financial targets," he said, adding, "I am certain that the country will continue to work."
Unfortunately, it is exactly the sort of business Abela's predecessor, disgraced former prime minister Joseph Muscat, 2019 Person of the Year in Organized Crime and Corruption, brought to the country that made Malta a global financial pariah.
Upon his election in 2013, Muscat appointed Labour Party insiders to head every key regulatory and law enforcement institution, people who would place their personal loyalty to the prime minister above doing their jobs.
The Panama Papers scandal damaged the country's reputation, as did Muscat's refusal to fire the two star Cabinet insiders who were caught with secret offshore structures which have since been linked to a major energy project spearheaded by the man accused of murdering journalist Daphne Caruana Galizia.
But it was the prime minister's refusal to take action on any corruption whatsoever that solidified growing mistrust of a country once seen as a rising star in the EU.
Muscat brought in Malta's controversial cash-for-passports scheme shortly after the 2013 election, significantly boosting the country's GDP at the expense of fellow Member States. The recent opening of infringement proceedings against Maltasignaled the beginning of the end of that lucrative money flow, despite both the government and the Opposition's insistence on continuing the programme.
Malta's gaming industry has also been shaken by repeated money laundering scandals uncovered by Italian police rather than by the authorities in Malta, who seemed unwilling to take a closer look at an industry the OCCRP described as the "ATM for the Italian Mafia."
The resulting scandals brought Malta's banks under scrutiny, with one of two major banks in Malta unable to find a foreign institution willing to extend it correspondent banking privileges. The country's flagship bank, the State-controlled Bank of Valletta, is now reliant on Western Union to process US dollar transactions.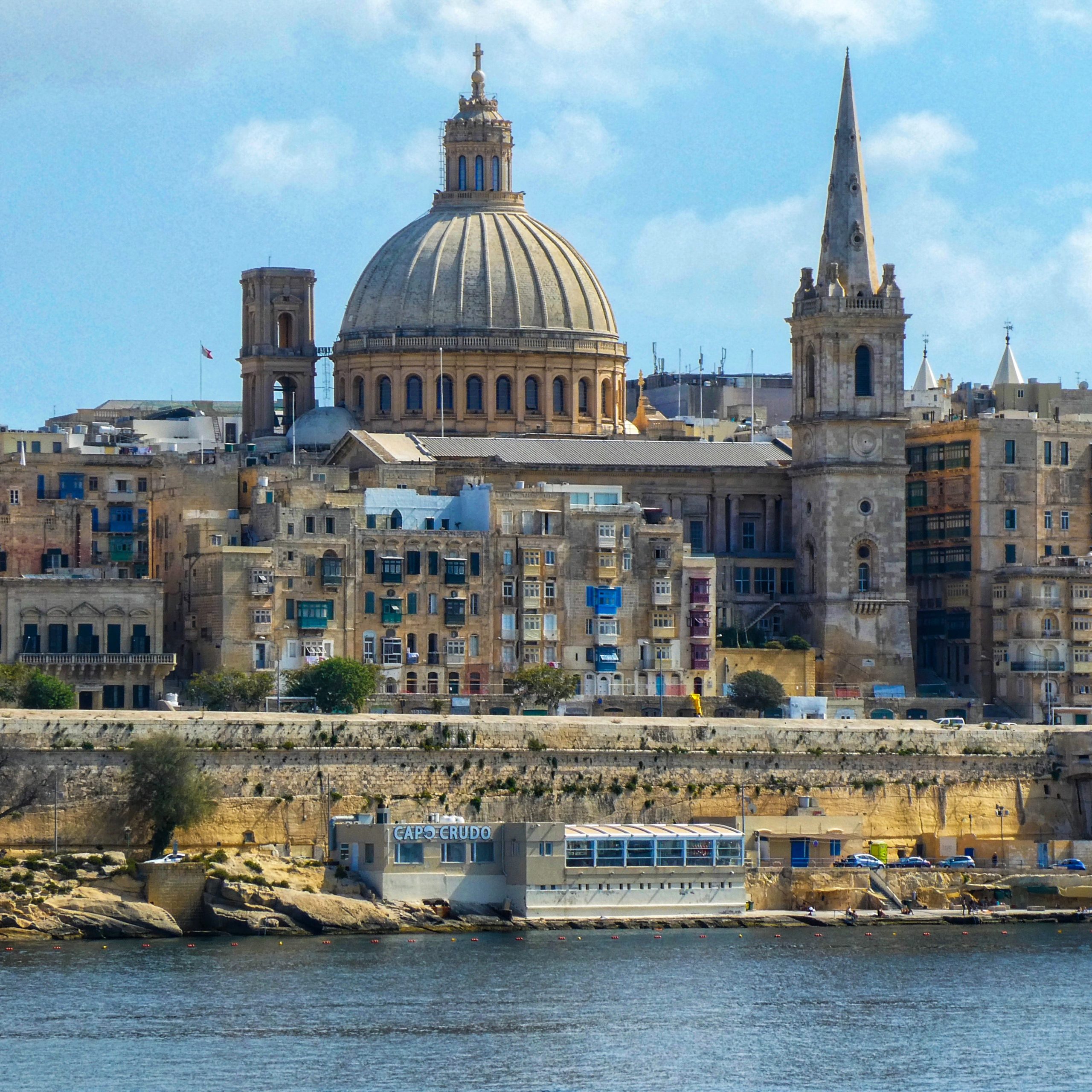 Daphne Caruana Galizia published repeated warnings about where the Muscat regime was leading the country, but her warnings were ignored. Instead, Labour supporters — led by the Party propaganda machine — sought to discredit her and her stories.
They called her a "witch" and said she should burn, and when she refused to stop digging, she was killed with a massive car bomb down the road from her home. The Office of the Prime Minister has been repeatedly linked to the assassination in ongoing proceedings in court.
Muscat was finally forced to resign in disgrace when his chief of staff Keith Schembri was named and interrogated on money laundering. But Muscat's chosen successor and former legal advisor, Robert Abela, has delivered exactly the sort of continuity he promised.
The public inquiry into Caruana Galizia's murder has revealed the complete failure of Malta's institutions to take action on any of the corruption she exposed in her reporting. The conclusions of the public inquiry are expected next month.
As Malta hit another new low with the FATF 'grey list' the government responded, not with promises to reform, but with cries of "unfair" and wild accusations of 'big countries bullying a small country'.
The FATF president was referring to media reports of these claims when he warned that Maltese authorities "must not downplay the importance of these measures". Yet, despite the reasons outlined by the FATF, government ministers, officials and trolls have been busy spreading false narratives about "conspiracies" embedded in nationalist rhetoric and memes with the message "we stand behind our prime minister".
As the business community holds its collective breath in anticipation of the financial fallout, the Party in power is looking for someone to blame.
Rather than address the very real concerns raised by the world's anti-money laundering watchdog — beginning with arrests and prosecutions — the government lashed out at its critics, branding prominent Opposition politicians, journalists and civil society activists as "traitors", and blaming them for "poisoning" opinion against Malta.
Foreign Minister Evarist Bartolo went so far as to say, "They hate the Labour Party government more than they love Malta and the people of Malta. In their desire to hurt the captain and his crew, they are ready to sink the entire ship, which means that many hardworking and blameless Maltese people will drown."
There seems little reason to hope for reform. Daphne Caruana Galizia's final published words ring just as true today as they did on 16 October 2017, the day she was murdered. "There are crooks everywhere you look now," she wrote. "The situation is desperate."
The following project is weekly Maltese Roundups prepared by The Shift News (Malta) offering the latest news in Daphne Caruana Galizia case.