Lawyers for Yorgen Fenech, the man accused of financing the murder of Maltese journalist Daphne Caruana Galizia, want access to her laptop and hard drives. And their argument bears a striking similarity to one the Maltese government has used to discredit the slain journalist's family.
Fenech's defence team claims information on the devices will contradict the testimony of the middleman turned State witness, and somehow prove their client's innocence.
The application stated: "According to the prosecution's main witness, the accused had commissioned him to find someone to get rid of Daphne Caruana Galizia because she was going to reveal a story about his uncle."
"In view of this, the victim's laptops and hard drives are of great importance for the accused's defence, in order for him to be able to prove his innocence and for him to be able to disprove Melvin Theuma's testimony."
Given that their client stands accused of killing the journalist, it's unclear how information on her laptop could possibly clear him of this charge. Caruana Galizia wasn't investigating her own murder before it happened.
The court dismissed the request, adding that the devices could not be presented as evidence "because they are not in the possession of the Maltese police".
As with so many previous attempts by Fenech's defence team — including repeated bail requests, an application to the European Court of Human Rights, and efforts to prevent the press from revealing the details of chats between their client, politicians and police officials — this revival of the 'where's the laptop?' narrative seems to be aimed at muddying the waters and casting doubt on the prosecution's case.
The cry was immediately taken up by Labour Party MP and Whip Glenn Bedingfield in parliament. This raised questions over why the government continues to launch attacks against the victim's family.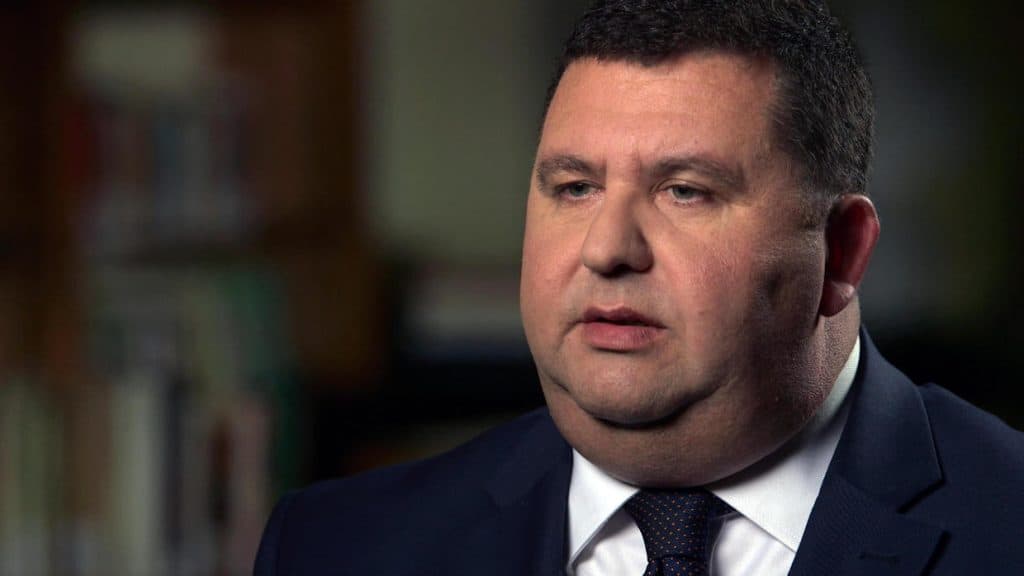 Bedingfield said action should be taken against those who 'tampered with evidence' by not seeking possession of the laptop for investigators, and then ordering its destruction, a request he claims was made by the family.
He made the speech on 16 June, as civil society groups held an online vigil at her protest memorial in front of the law courts — just a few blocks from Malta's parliament — to mark 44 months since the fateful October day when the journalist was killed by a car bomb as she was driving away from her home.
Activists also placed posters in planters outside parliament, with messages calling for justice for Caruana Galizia. In parliament, the Whip for the party in government said they were "vandals of public opinion".
Prior to his speech in parliament, Bedingfield, as a member of the Public Accounts Committee looking into corruption in a multimillion-euro energy deal involving Fenech, raised eyebrows, once again, with his steadfast defence of the deal.
In the months leading up to her murder, Daphne received a massive cache of data from a whistleblower relating to the energy deal involving Fenech – the Electrogas project. Journalistic investigations after her death into that trove of data have demonstrated that Malta is paying "hand over fist" for what amounts to a suspect deal with links to offshore companies owned by politicians.
More than three years after Daphne's murder, the Maltese Police have yet to open credible investigations in relation to this deal or any other government deal involving Fenech.
Prior to his election to parliament, Bedingfield was an official in the Office of the Prime Minister, where he wrote a "personal blog" dedicated to attacking Caruana Galizia and discrediting her work.
Testifying before the Public Inquiry into her murder in February 2020, Bedingfield described his blog as "a voice to those attacked by Daphne" and an "equal and opposite reaction" to the journalist's articles.
"Your blog was in actual fact an exercise in taste your own medicine," Judge Abigail Lofaro told him in court.
The family's lawyers pointed out that Bedingfield was a public official attacking a journalist, but he justified his attacks as "freedom of expression".
Caruana Galizia had slammed Bedingfield's excuses, saying in a post on her blog: "What Glenn Bedingfield does, on instruction from and with the cooperation of the Prime Minister, is a threat to democracy falsely presented as an expression of it. The sole purpose of what he writes is to threaten critics of the Prime Minister and the government, whether these critics are journalists, prominent people in other fields, or those connected to them. This has a chilling effect on those who criticise, making them stop, fear and think twice."
She stressed: "When journalists criticise the government and its agents, that is freedom of expression. When the government and its agents use their power to attack and publicly criticise, mock, vilify and harass journalists and others, and those connected to them, that is organised oppression and a serious threat to freedom of expression."
Not much has changed since she wrote this in January 2017, nine months before she was killed.
When the Public Inquiry Board asked about a blog post that implied the family was involved in the murder, Bedingfield said he was referring to Caruana Galizia's family "creating obstacles" to bring back her laptop to then blame the government.
The 'where's the laptop?' line was a main narrative in the disinformation campaign that followed the assassination, and part of a larger State-sponsored hate campaign to discredit Caruana Galizia's investigations while coordinating a counter-narrative to drown her stories.
As for the laptops, they were handed over to the German police in the months following her assassination.
In testimony given by middleman Melvin Theuma in February 2020, a set of recordings was played in which he can be heard asking Fenech whether there was a problem with Caruana Galizia's laptops. Fenech told Theuma it was better if the laptops were brought over to Malta as they would be able to influence the procedure of these being included in the police investigation.
Since then, a number of top officials in the police, including the former police commissioner, a deputy police commissioner, the head of the economic crimes unit and an investigator in the same department, have all been implicated in passing on information or limiting investigations on those suspected of being involved in her murder. None have so far been arraigned in court.
Back in October 2017, in the wake of Caruana Galizia's murder and amid fears of government interference with the investigation, the Institute for Maltese Journalists had filed an urgent request to the courts to safeguard her journalistic sources and data. The request was upheld. Given the revelations since then on those who would have handled such data, it was an important safeguard.
It is increasingly clear why Fenech and others would have preferred the laptop being in the hands of the Malta police. And since officials in government have also been linked to her death as a result of testimonies in court, Bedingfield's campaign raises a number of serious questions, especially since the conclusions of the public inquiry are about to be announced next month.
One year later, as the public inquiry comes to a close on 15 July, the narrative that the family somehow destroyed the evidence that could exonerate Caruana Galizia's killer has resurfaced and is being promoted by both Fenech's defence team and politicians from the ruling Labour Party.
The Maltese government had promised to "leave no stone unturned" in bringing the killers of Daphne Caruana Galizia to justice. More than three years later, the shocking revelations that emerged in court have offered some clarity as to how and why she was murdered, but the government continues to muddy the waters to suit an agenda that remains unseen.
The following project is weekly Maltese Roundups prepared by The Shift News (Malta) offering the latest news in Daphne Caruana Galizia case.