The man accused of financing the car bomb killing of Maltese journalist Daphne Caruana Galizia was told by his family to flee the country before he could be arrested, according to police investigators testifying in the compilation of evidence against Yorgen Fenech.
He has been in custody since November 2019, when the Armed Forces intercepted his yacht slipping away from the island at dawn. He claimed he was bound for Sicily, where the boat would undergo its annual maintenance.
But information emerged last week that revealed desperate pleas from Fenech's family — owners of the massive Tumas Group, one of the country's largest business empires — begging him to leave Malta for good.
Fenech's lawyers have always insisted their client wasn't a flight risk.
"He had switched on his boat's tracking device and informed port control," defence lawyer Gianluca Caruana Curran told the court. "Would he have done that if he wanted to flee?"
"Five hundred days after his arrest, three years after the murder, why is he still denied bail?" his colleague Charles Mercieca said. "This is a criminal case. God forbid if we turn this into a political case!"
The young lawyer is no stranger to political controversy. He joined Fenech's defence team within 24 hours of resigning from the Attorney General's Office, a move that prompted accusations of collusion, and a scathing response from former European Court of Human Rights Judge Giovanni Bonello, who said: "I must congratulate Charles Mercieca for achieving something I believed to be impossible. He managed to be shameless and shameful at the same time".
Unfortunately for the accused, Fenech's defence team couldn't possibly refute the damning text messages police found on the businessman's phone.
The courtroom was stunned into silence as Deputy Attorney General Philip Galea Farrugia read from a series of increasingly frantic chats between Fenech and his family in the days leading up to his dramatic arrest.
"There may be developments," his Uncle Ray said, "go while you're still in time." Ray Fenech now heads Tumas Group, replacing his nephew at the helm.
"If I'm caught in the EU," Yorgen said, "I'll end up at Europol."
"Did you speak to K?" — a probable reference to former prime minister Joseph Muscat's chief of staff, Keith Schembri, who is now facing charges for a string of financial crimes and who was granted bail last week.
"Yes," Yorgen said. "He told me to keep calm. Nothing will happen today."
Their panic was prompted by news that the recently arrested middleman in the plot, Melvin Theuma, was being granted a Presidential pardon to turn State's witness.
The tycoon had already signed documents removing himself from the directorship of all Tumas Group companies. Yorgen's brother hatched a plan to help his sibling escape. "Uncle Ray insists that we gain time," he wrote. "We can sort out a way that you can be somewhere safe."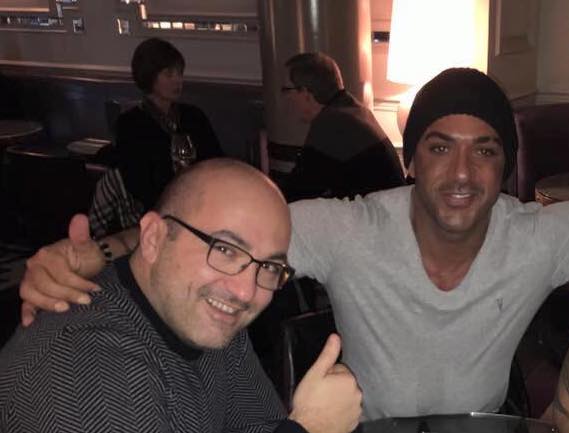 Yorgen Fenech would travel to Sicily by yacht, while his brother went by ferry. They would meet and go together to Nice, where a horse trader acquaintance would give them a truck. Using a credit card to rent a car would leave a trail for police to follow. 
The two even tried arranging a flight with a private pilot on a Falcon jet. "No publicity please," the message read, "we're going to take cash".
"These are just a few, your honour," the Deputy Attorney General said. "Please let's no longer try to mislead the court saying that there was no fear of escape."
He reminded the court that even as police were closing in, Fenech was trying to transfer "vast amounts of money" from Dubai through his company Wings Development — formerly known as 17 Black, the notorious offshore structure linked to the corruption-riddled Montenegro Wind Farm deal, and to the Electrogas project Daphne Caruana Galizia was investigating when she was killed.
Fenech's phone has provided investigators with a gold mine of data on the close connections between Malta's richest businessman and the highest levels of government.
They found WhatsApp chats between Fenech and top officials responsible for regulating the industries he operated in, including the Malta Financial Services Authority (responsible for regulating financial services) and the Planning Authority (responsible for building permits).
Politicians featured prominently, too.
Disgraced former prime minister Joseph Muscat and his chief of staff Keith Schembri had an intimate private chat group with the accused mastermind that Muscat only abandoned a month before Fenech's arrest. According to Fenech, he, Schembri and Muscat "were like brothers". The WhatsApp group had been set up two days before the hitmen accused of killing Caruana Galizia were arraigned in court for her murder.
Schembri also admitted that he was part of another private chat group between Fenech, Joseph Cuschieri (former CEO of the Malta Financial Services Association), and deputy police commissioner Silvio Valletta, who was the lead investigator in the murder case at the time.
But it is Fenech's relationship with Schembri that stands out most. Fenech told police Schembri had called him 'at least 30 times' on the day middleman Melvin Theuma was arrested. Schembri was also the last person Fenech spoke to before he tried to flee on his yacht. The call lasted for 24 minutes.
Fenech gave police four statements when he learned his own request for a pardon had been denied. He said it was Schembri who told him to "find someone to kill Daphne Caruana Galizia". The former prime minister's chief of staff brought it up multiple times, both directly and indirectly, as far back as 2014. Keith "wanted to get rid of" the journalist, Fenech said, because "she was a lot of trouble". And he wanted the businessman to finance the assassination.
Perhaps most alarming of all, police found a copy of Theuma's draft Presidential pardon on Fenech's phone, and a photo from a classified intelligence report about the criminal gang who supplied the hitmen with the bomb placed in the journalist's car. Such documents could only have come from someone at the highest level of government.
In attempting to get their client bail last week, Fenech's lawyers cited a recent press conference by Police Commissioner Angelo Gafa in which Gafa claimed "all those involved in the murder of journalist Daphne Caruana Galizia have been caught" according to the evidence available to the police, and that "investigators had no evidence so far that a politician was involved".
This claim was immediately echoed by Prime Minister Robert Abela — one day before hitman turned State's witness Vince Muscat named the men who supplied the bomb that killed Caruana Galizia, and a politician he said had been involved in an earlier aborted assassination plot.
Police investigator Keith Arnaud put a quick end to the defence lawyer's line of argument. "I don't recall saying that investigations vis-a-vis Yorgen Fenech were concluded," he said. "We had volumes of evidence from Fenech's data to check."
Fenech was denied bail once again, but questions remain.
What role did politicians play in the murder of Daphne Caurana Galizia, and in attempts to obstruct the investigation into her death?
Former Economy Minister Chris Cardona and Keith Schembri have repeatedly been mentioned in court in the ongoing cases against those accused of planting the bomb. Disgraced former prime minister Joseph Muscat is also mentioned in Melvin Theuma's recordings.
Lawyers consulted by The Shift said police would be justified in proceeding with charges against at least some of the individuals being listed, for crimes that include derailing investigations, obstruction of justice and knowledge of a crime prior to its execution.
We asked the Commissioner why none of these men have been arraigned or charged. The reply was not reassuring: "With reference to your questions, the Commissioner held an extensive press conference on the 24 February 2021 where all questions asked, including those related to the investigations related to Ms Caruana Galizia's murder, were answered accordingly".
Yorgen Fenech remains in custody, but so many other powerful people named in cases connected to the murder remain at large, raising concerns that they are free to meet, collude and tamper with evidence.
Another 16th came and went, as activists gathered in Valletta to mark 42 months since the autumn afternoon when Daphne Caruana Galizia's life was ended with a car bomb in October 2017.
It's difficult to believe that justice will be served in a political assassination linked to corruption that has implicated Labour Party members at all levels — including members in government who still control the levers of power.
The following project is weekly Maltese Roundups prepared by The Shift News (Malta) offering the latest news in Daphne Caruana Galizia case.