"I saw parts of her ripped off. Her hand flew off. It was terrible. Then I saw blood… I realised they were human parts. I could do nothing."
These were the last moments of investigative journalist Daphne Caruana Galizia, as told by an eyewitness to the car bomb explosion that ended her life.
The soft-spoken Francis Sant testified last week in the compilation of evidence against accused murder mastermind Yorgen Fenech, and his description of what he saw on 16 October 2017 stunned the courtroom and left even Fenech's defence lawyers without words.
Sant recalled how he was driving through Bidnija when he saw Caruana Galizia's car coming down the hill toward him. He immediately sensed something was wrong.
"She appeared to be panicking," he said. "I heard a small bang, like fireworks. Then I heard a piercing scream."
The second explosion happened moments later, tearing Daphne's body apart and engulfing her car in a ball of flames.
"It was so cruel."
Before leaving the witness stand, Sant noted that he had driven slowly that day, which was unusual, but he couldn't recall what had made him uneasy.
Middleman turned State witness Melvin Theuma also returned to the stand last week, seven months after having been found in his home with allegedly self-inflicted abdominal stab wounds and a slit throat. He was under police protection at the time.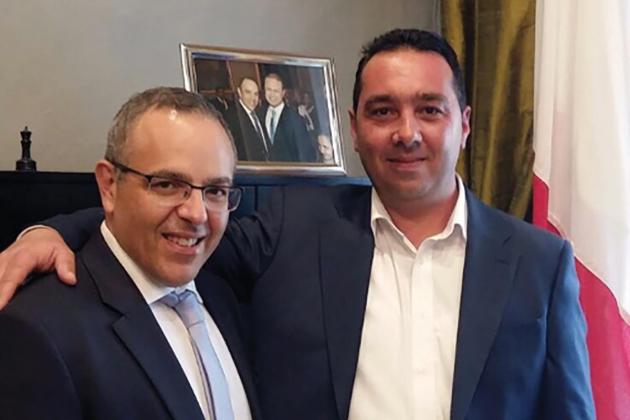 The visibly frail star witness was being cross-examined in the compilation of evidence against suspected hitmen Vince Muscat, and brothers George and Alfred Degiorgio.
Theuma reiterated how he believed that disgraced former Prime Minister Joseph Muscat's chief of staff, Keith Schembri, was somehow involved in the assassination, but because this was based on what Fenech had told him, he "cannot confirm under oath that he [Schembri] was [in the picture]".
He also said Fenech told him it was Schembri and former Deputy Police Commissioner Silvio Valletta who were passing on information.
"I believed Keith Schembri was a big deal, and since Yorgen got information from him I believed that we would never get caught."
Theuma told the court that Valletta had met Fenech to drink whiskey at the same time the Caruana Galizia family was attempting to remove the former top cop from the case due to a conflict of interest. Valletta is married to government Minister Justyne Caruana.
Fenech reassured Theuma that his man inside the Malta police wasn't going anywhere. "No, he won't be pulled off it," he said.
Unfortunately for the conspirators, the compromised policeman was removed following a court decision in a case for his removal filed by the Caruana Galizia family. His close friendship with Fenech would only be uncovered some months later.
As rumours leaked out that one of the hitmen had begun talking to police, Theuma became increasingly suspicious Fenech was planning to "put him away or kill him" because he was the only direct link between the businessman and the men who planted the bomb.
He recalled an incident when Fenech had given him a large piece of meat and a bottle of wine. Theuma called his partner to tell her he planned to throw it away on his way home in case it was poisoned. He claims Fenech confronted him about it a few days later.
"Who told Fenech? My partner? I don't think so!"
His concerns were lent some validity by previous testimony from Counter Terrorism Unit Head George Cremona who told the public inquiry board last year that he had been contacted by US Homeland Security, who were investigating a case where firearms, ammunition and a suppressor (silencer) were purchased on the dark web, to be delivered to "George Fenech, 21st floor Portomaso, St. Julians". US investigators had also traced online searches for the deadly poison ricin back to a device owned by Fenech.
These events took place in the same period when they knew Theuma was going to be arrested.
Theuma also told the court that he "doesn't understand English", raising questions as to how he would have communicated with Dutch national Julian Hofstra who, according to two 'exclusive' reports in different media, could be in possession of recordings where Theuma allegedly details Schembri's potential involvement.
The purported Dutch connection is one of many instances where mysterious 'leaks' seem designed to throw the case into confusion.
That confusion came under heavy criticism in Rapporteur Pieter Omtzigt's report on the assassination, submitted to the public inquiry by The Chair of the Parliamentary Assembly of the Council of Europe's Human Rights Committeelast week.
"Despite new laws, new officials, and even a few arrests, no-one has been prosecuted — it's as simple as that," Omtzigt wrote.
Reforms hadn't been fully implemented, key points of his report had been ignored, and there had been no concrete results for ending impunity for high level corruption.
Implementation remained "fundamentally unsatisfactory" and full of "great confusion".
Omtzigt noted there are doubts over the integrity and reliability of procedures, and he feared it would lead to recommendations, not verdicts.
As if to add weight to his conclusions, the Malta Police Economic Crimes Unit again called Konrad Mizzi and Keith Schembri in for questioning, releasing them just hours later. This has been done repeatedly since Fenech's arrest,giving the impression that justice might soon be served.
And yet, the police and the Office of the Attorney General have so far failed to press charges against any senior political or administrative figure over the Daphne Caruana Galizia assassination, corruption or money laundering.
"Although the police seem to be giving the impression that things are moving, this might all be just a show for international institutions, such as Moneyval, to influence important outcomes for the country," a legal expert told The Shift. "Still, it's only prosecutions that matter and there are instances where its necessity is now glaring."
In Malta, perceptions matter more than reality, and smoke and mirrors protect the powerful from being held accountable for their crimes.
The following project is weekly Maltese Roundups prepared by The Shift News (Malta) offering the latest news in Daphne Caruana Galizia case.