Welcome to JFJ May Newsletter!
---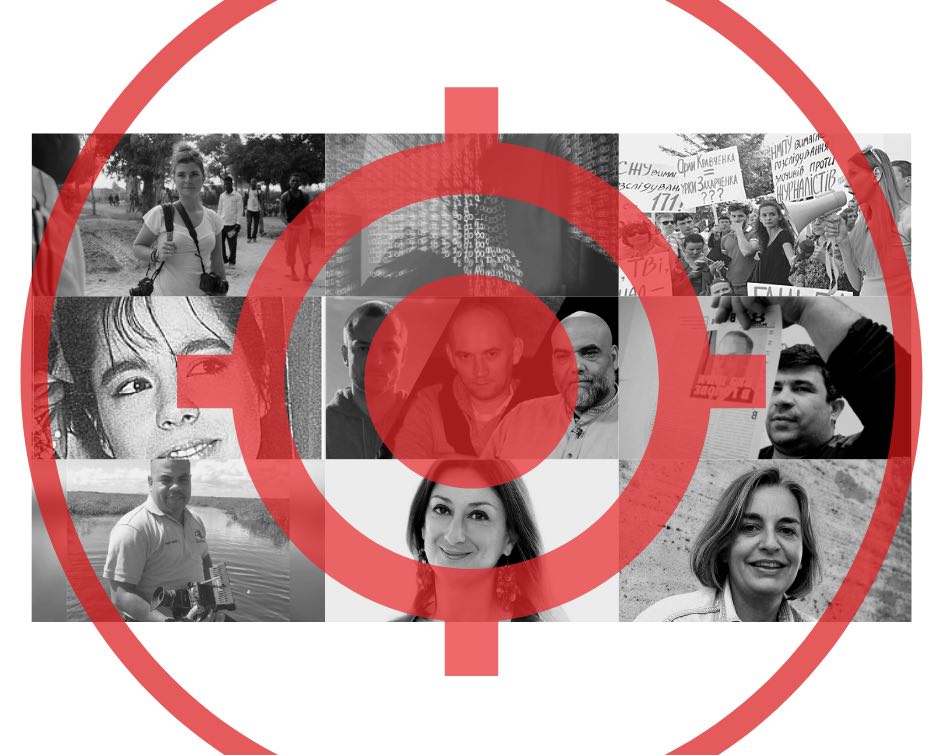 Announcement of the finalists for JFJ Grant Application
On the World Press Freedom Day, Justice for Journalists Foundation (JFJ) announced the winning applications of its Investigative Grant programme. This is the first year when JFJ will distribute grants up to $80'000 each to professional and citizen journalists, who conduct investigations into the violent crimes against media workers. In 2019 JFJ will support journalistic investigations of murders of Daphne Caruana Galizia, Camille Lepage, Elmar Huseynov and other courageous colleagues, whose killers are yet to be brought to justice.
JFJ has received two dozens of applications from journalists all over the world who proposed investigations into crimes against journalists committed in countries including Vietnam, Cameroon, Ghana, Russia, Ukraine, Malta, Balkans, Bulgaria, the CAR, Mexico, Nicaragua, Colombia and others.
JFJ's co-Founders Mikhail Khodorkovsky and Leonid Nevzlin stated: "In the times of the increasing pressure against independent opinions, it is crucially important to support professional and citizen journalism, especially when they oppose authoritarian governments. Justice for Journalists Foundation gives media workers a chance to pursue their investigations with our financial and safety support. We hope it becomes a vital tool in strengthening press freedom and fighting against impunity all over the world."
---
Risk and Safety Trainings
We are currently in the process of developing tailor-made risk and safety trainings together with the Rory Peck Trust and number of European and Russian based NGOs for media workers whose preferable language is Russian.
If you would like to participate in our trainings or know someone who might be interested, please use the following link to fill out our questionnaire:  https://ru.surveymonkey.com/r/JFJ_security_training.
Based on the results of this survey to develop a course that will help media workers learn how to protect their privacy, professional sources, information and even life.
We would really appreciate if you forward this survey to those who may benefit from acquiring these skills and knowledge.
---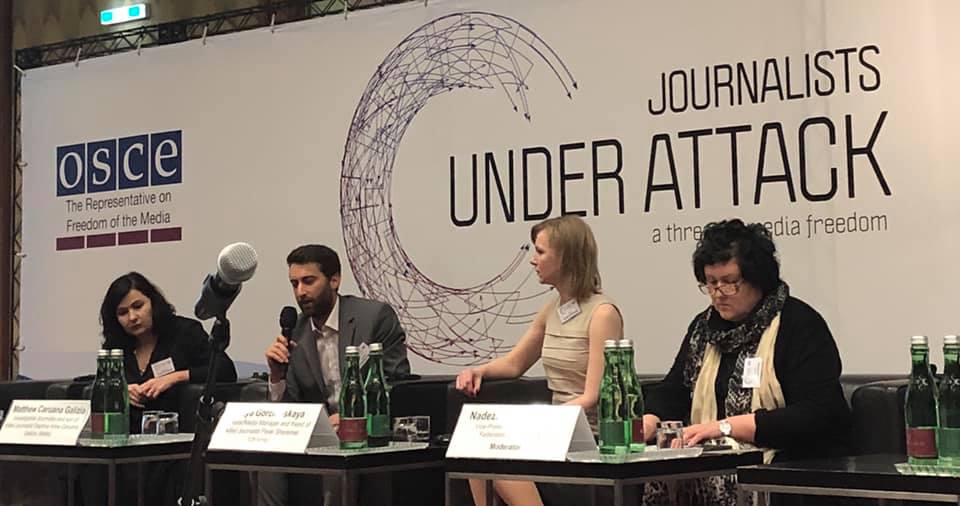 On April 12, JFJ took part in the OSCE conference "Journalists Under Attack: a threat to media freedom" in Vienna. The conference addressed the increasing challenged the free media is facing in both Western democracies and in countries with authoritarian regimes.
In the opening speech the OSCE Representative on Freedom of the Media, Harlem Desir, stated that since he was appointed in July 2017, he addressed hundreds of attacks, threats and murders of journalists in the region of OSCE."In 85% of more than 400 cases of killed journalists in the last 25 years in the OSCE region, those responsible for these crimes have gone unpunished and have not been prosecuted," Desir noted.
Journalists from over 30 countries in the world shared their stories and experiences after they faced threats and attacks over the past years. The conference brought together a large number of NGOs, civil society representatives and politicians involved in the defence of media freedom. The participants exchanged emotional accounts and discussed the challenges of working under the threat and fighting impunity.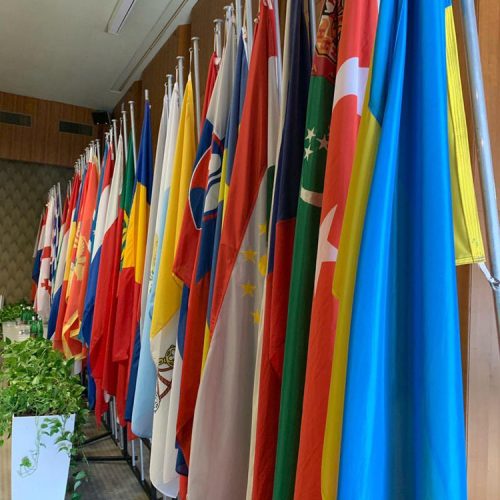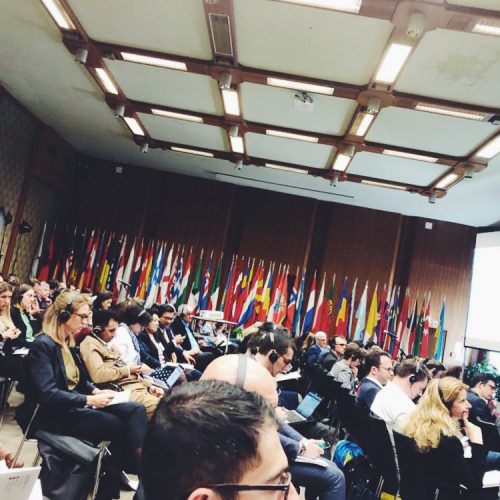 ---