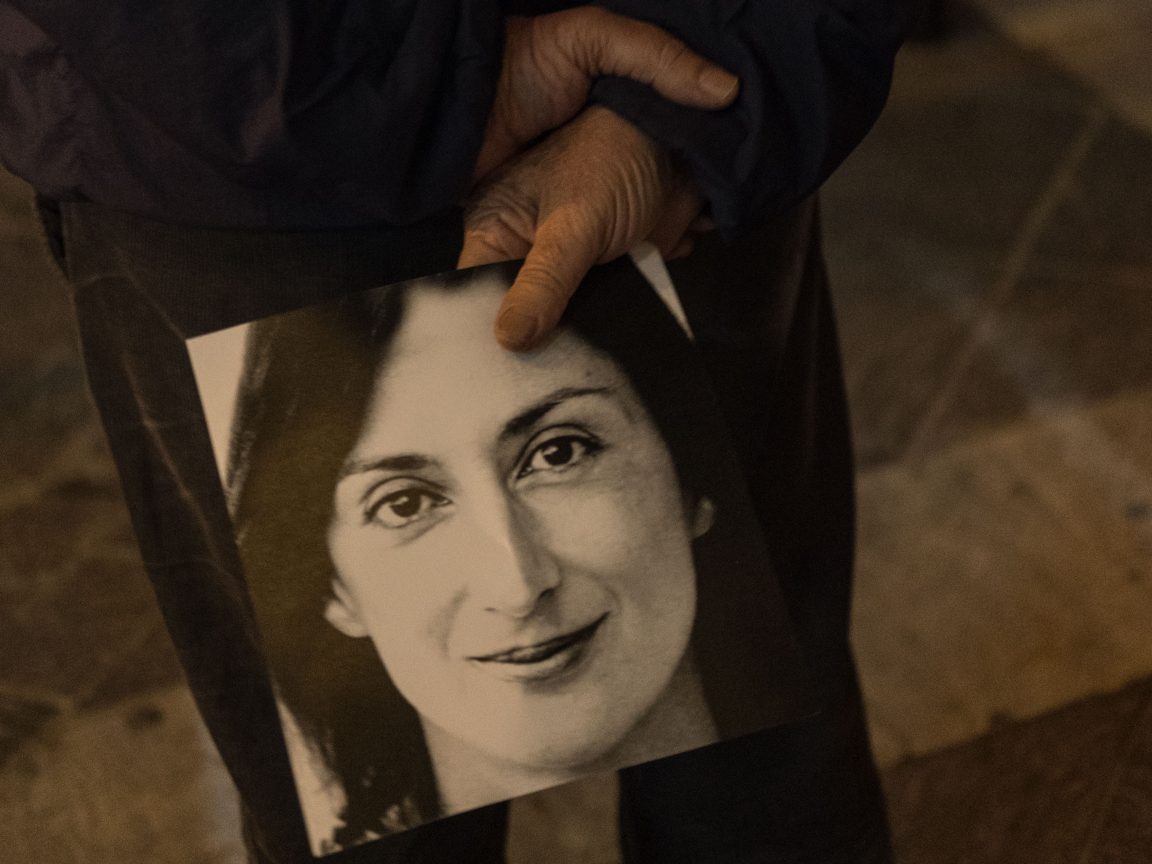 Read the first of weekly Maltese Roundups prepared by The Shift News (Malta) offering the latest news in Daphne Caruana Galizia case: "Justice Delayed, Justice Denied" to know what has been learnt so far.
The fight for justice for Daphne continues, as does the Justice for Journalists Foundation's support for the efforts of international press freedom organisations and the investigative news portal The Shift News.
---

On the 30th of July, the second anniversary of the vicious murders of the Russian journalists Orkhan Dzhemal, Kirill Radchenko, and Alexander Rastorguev in the Central African Republic, the Justice for Journalists Foundation (JFJ) launched its online Media Safety Academy named in memory of Orkhan Dzhemal.
The free online courses are aimed at professional and citizen journalists, freelancers, bloggers, and online activists who use Russian as one of their working languages.
14 instructors from nine countries are offering video courses in the following subjects:
Risk Analysis and Structured Analytical Techniques
Physical Security and First Aid
Information and Cyber Security
Psychological and Emotional Safety, Overcoming the Trauma
Media Risks and Legal Security
Register for study in the Academy
---

To learn more about the attacks and violations against the media, specific to the pandemic-related crisis, watch the interview by JFJ Director, Maria Ordzhonikidze.
Over 235 COVID-19 related attacks against journalists and bloggers in the FSU countries were catalogued with a map hosted in Index's current website and on the JFJ Media Risk Map.
Clampdown on Media During Presidential Elections in Belarus
Gross violations of media freedom around and during the elections are being closely monitored by Belarusian Association of Journalists.
At least 22 journalists were detained and some of them were beaten.
Many foreign media outlets were denied accreditation for the elections.
Russian TV Rain journalists Vladimir Romensky, Vasily Poklonsky and cameraman Nikolai Antipov were brutally detained and later deported from Belarus with a ban on entering the country for five years.
Police detained Russian Current Time journalists Iryna Romaliiska, Yury Baranyuk and Ivan Grebenyuk who were later deported from Belarus with a ban on entering the country for ten years.
Meduza.io reporter Maxim Solapov and WarGonzo reporter Semen Pegov were detained and beaten by the police. Their whereabouts are currently unknown.
Daily Storm journalists Anton Starikov and Dmitry Lasenko were detained. Their whereabouts are currently unknown.
The connection to the Internet in the country has been largely switched off.