Matthew Caruana Galizia knew the moment his mother was killed that finding justice would be "a very long fight".
The manner of her murder — a massive car bomb, in broad daylight, minutes away from her home — was designed to send a message. Her killers were powerful people, and this is what happens to those who dare to cross them.
Every time he leaves his family home, he has to drive past the spot where her burning car came to rest. In court, he sits a metre away from those being prosecuted for her murder. His family faces constant harassment and intimidation.
Daphne's three sons were determined to resist attempts to silence them, but, as Matthew said to Lana Estemirova on her Trouble with the Truth podcast, "I knew our lives would be a living hell. I knew that straight away."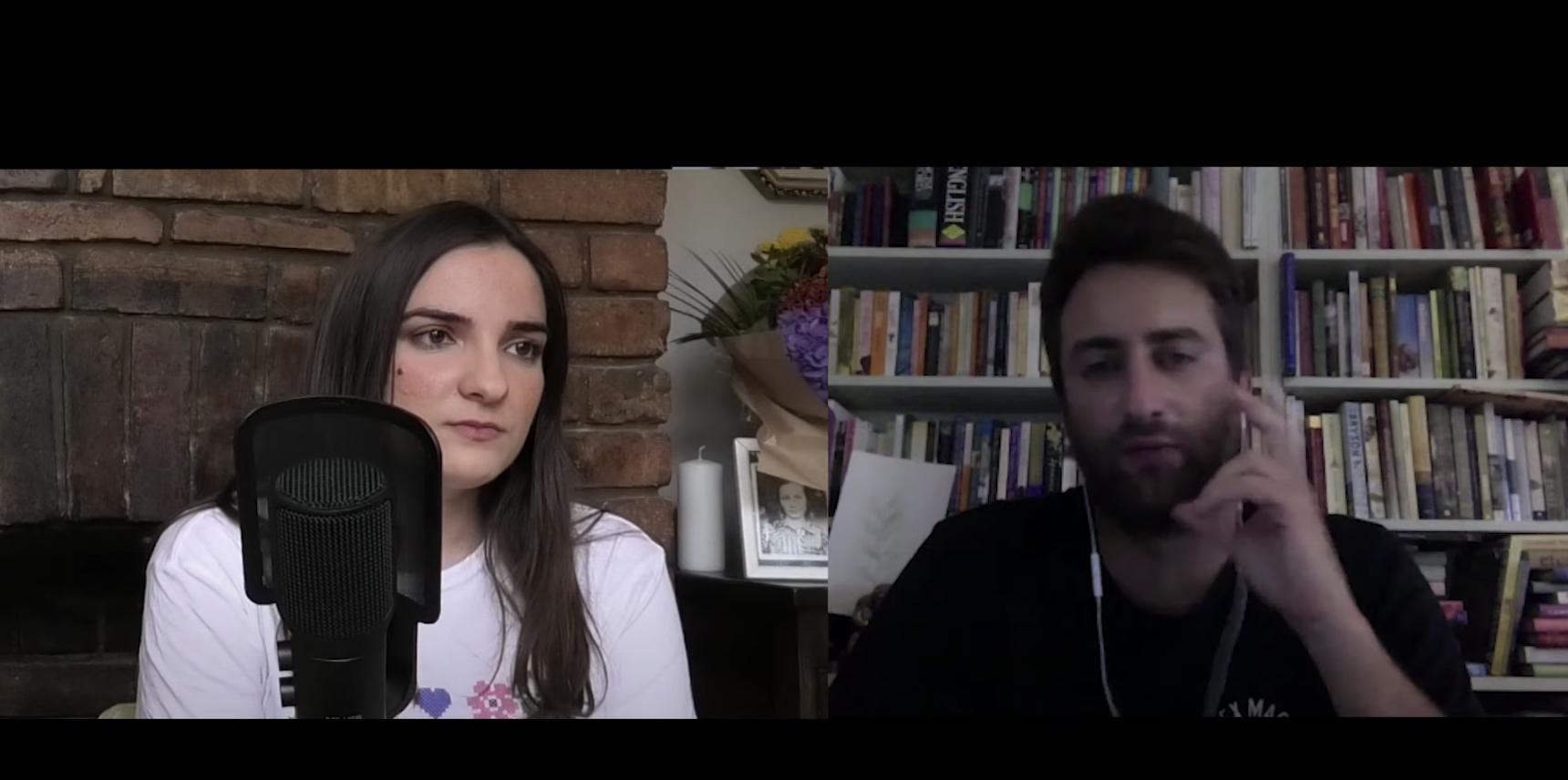 The current situation in the troubled island state is the subject of an upcoming online event that takes place on 2 November from 19:00 to 20:30 CET.
Media Freedom in Malta: Murder, Disinformation and Legal Intimidation brings together journalists on the front lines of State-sponsored intimidation campaigns: Award-winning journalists Paul Caruana Galizia, Daphne's youngest son, and Caroline Muscat, Founder and Managing Editor of The Shift; Reporters Without Borders Director of International Campaigns Rebecca Vincent, and event chair Lana Estemirova.
Estemirova's story shares close parallels with the Caruana Galizia family. Her mother Natalya was a Chechen journalist who investigated human rights abuses, abductions, and extrajudicial executions in the war-torn Russian republic. She was kidnapped outside her home on 15 July 2009 and shot to death after having received threats from powerful people, including Chechen leader Ramzan Kadyrov.
Lana, 15-years-old at the time, fled to London and her mother's friends came together to fight for justice.
The case dragged on for 10 years, with the European Court finally ruling on 31 August 2021 that the Russian authorities failed to properly investigate the journalist's murder, though the court did not find enough evidence to hold the Russian State responsible for her death.
In response to the verdict, Denis Krivosheev, Amnesty International's Eastern Europe and Central Asia Acting Director, said, "This judgment exposes the impunity surrounding the murder of Natalia Estemirova and the cynical inaction of the Russian authorities."
"In the 12 years since Natalia was killed, not only have they failed to identify and bring the perpetrators to account, but they have also remained silent and complacent as other human rights defenders in Chechnya were exposed to the same perils, attacked, threatened, and prosecuted."
The Russian authorities insist they solved the case, pinning the murder on Chechen insurgents who they claim were retaliating against the journalist for exposing some of their crimes, though the journalist was never in contact with them. They have refused to provide Estemirova's relatives with access to the case files, some 1,500 pages contained in 95 binders. Threats received by Estemirova from the Chechen authorities and law enforcement were dismissed.
"It felt like it was our last chance for justice," Lana Estemirova said on her podcast. "I hope that some day evidence will come out and deliver justice. Daphne's case gives me hope."
In Malta, an independent public inquiry into the assassination found the Maltese State responsible for Caruana Galizia's murder.
The journalist's family created the Daphne Caruana Galizia Foundation to provide a framework for their activism and a point of reference for other organisations. Its core mission is justice for Daphne's murder and for her investigations, but the foundation is also trying to change the culture in Malta, to make it more democratic and less corrupt. That includes changing the country's toxic relationship with the media.
They identified a motive for her assassination early on. They had a clear idea of the people involved, and those at the highest levels of government who were helping to cover it up — including Deputy Police Commissioner Silvio Valletta, former chief-of-staff Keith Schembri, and former prime minister Joseph Muscat — were removed from power after widespread protests brought the country to a halt.
Six men have been charged: two for supplying bomb, three for carrying out the murder, and one for masterminding and financing it. A middleman was given a pardon to turn State's witness. The men have repeatedly named politicians in their testimony, but the police are not moving against them, and show no willingness to do so.
Criminal proceedings in Malta are long and complicated, and the family knows many things can go wrong, but only one thing can go right: a conviction.
The focus is now on removing the remaining protection of all those involved in the plot and the cover up so they can be prosecuted in connection with the murder, and for the large scale corruption, the slain journalist was exposing at the time of her death.
Despite the spotlight shone on the troubled island nation as a result of Caruana Galizia's violent death, independent journalists in the country continue to face constant threats, including harassment, State-sponsored disinformation campaigns and legal intimidation.
The government routinely ignores Freedom of Information requests, even when required by law to comply with them. The Shift News is excluded from government press conferences, including announcements related to its own investigations. Journalists have been unlawfully detained by unofficial 'security people'. And almost all major independent Maltese media have faced an attempted SLAPP (Strategic Lawsuit Against Public Participation) as a result of their reporting on matters in the public interest, many of them facilitated by UK based law firms, an experience shared by Caruana Galizia prior to her assassination.
The public inquiry into Caruana Galizia's murder recommended a number of measures to remedy this toxic situation, including a constitutional amendment to recognise the right of an individual to receive information from the state and public administration, and the obligation to provide such information, but the government has done nothing to implement them, despite vague promises.
"There's far too much power in the hands of the prime minister," The Shift's founder Caroline Muscat said on the Trouble With The Truth podcast last year. "It's a democracy on paper, but in practice, it's a dictatorship."
Next week's online event, co-organised by the Justice for Journalists Foundation (JFJ) and the Foreign Policy Centre (FPC), will discuss what the campaign for justice for Daphne Caruana Galizia has achieved and how independent journalism can be better protected in future.
The following project is weekly Maltese Roundups prepared by The Shift News (Malta) offering the latest news in the Daphne Caruana Galizia case.