The Justice for Journalists Foundation (JFJ) sincerely congratulates Catherine Belton, author and investigative journalist who was awarded an MBE for services to Journalism. Last November, Catherine participated in the panel discussion The Great Enabler: SLAPPs, Sanctions & the UK's Kleptocracy Problem during Anti-SLAPP Conference organised by JFJ and FPC.
JFJ also would like to congratulate Susan Coughtrie, who in January became the Director of the Foreign Policy Centre (FPC) after previously serving as Deputy Director from July 2022.
The Justice for Journalists Foundation is accepting applications for journalistic Investigations of violence and abuse against journalists, freelancers and bloggers through March 5, 2023. Media workers, organisations and NGOs from all over the world are invited to submit their proposals in the following subject areas.

The Justice for Journalists Foundation Trustees and its Advisory and Expert Boards will consider all applications that meet the Foundation's criteria. Our grant making policies that apply to all grant applications are set out here.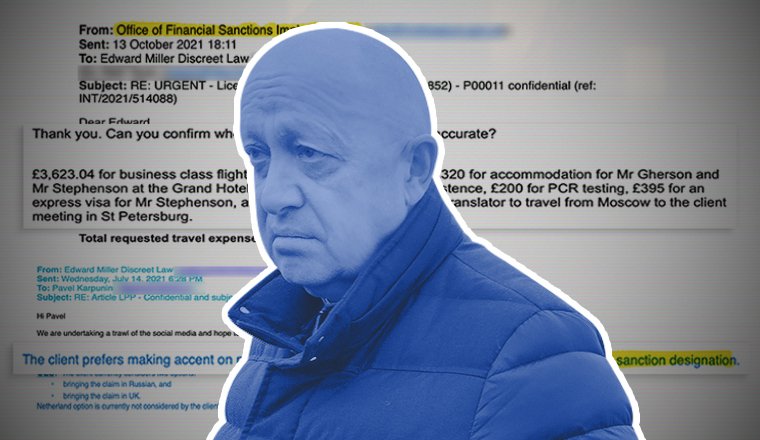 A new investigation by Open Democracy lays out how the boss of Russia's murderous mercenary army managed to circumvent the sanctions and launch a targeted legal attack on Bellingcat's Elliot Higgins. Despite the sanctions that were supposed to prevent anyone in the UK, Europe, and in the US from doing business with Prigozhin, he not only hired a British law but also paid his London lawyers directly via wire transfer from Russia up until March 2022.
EVENTS AND ADVOCACY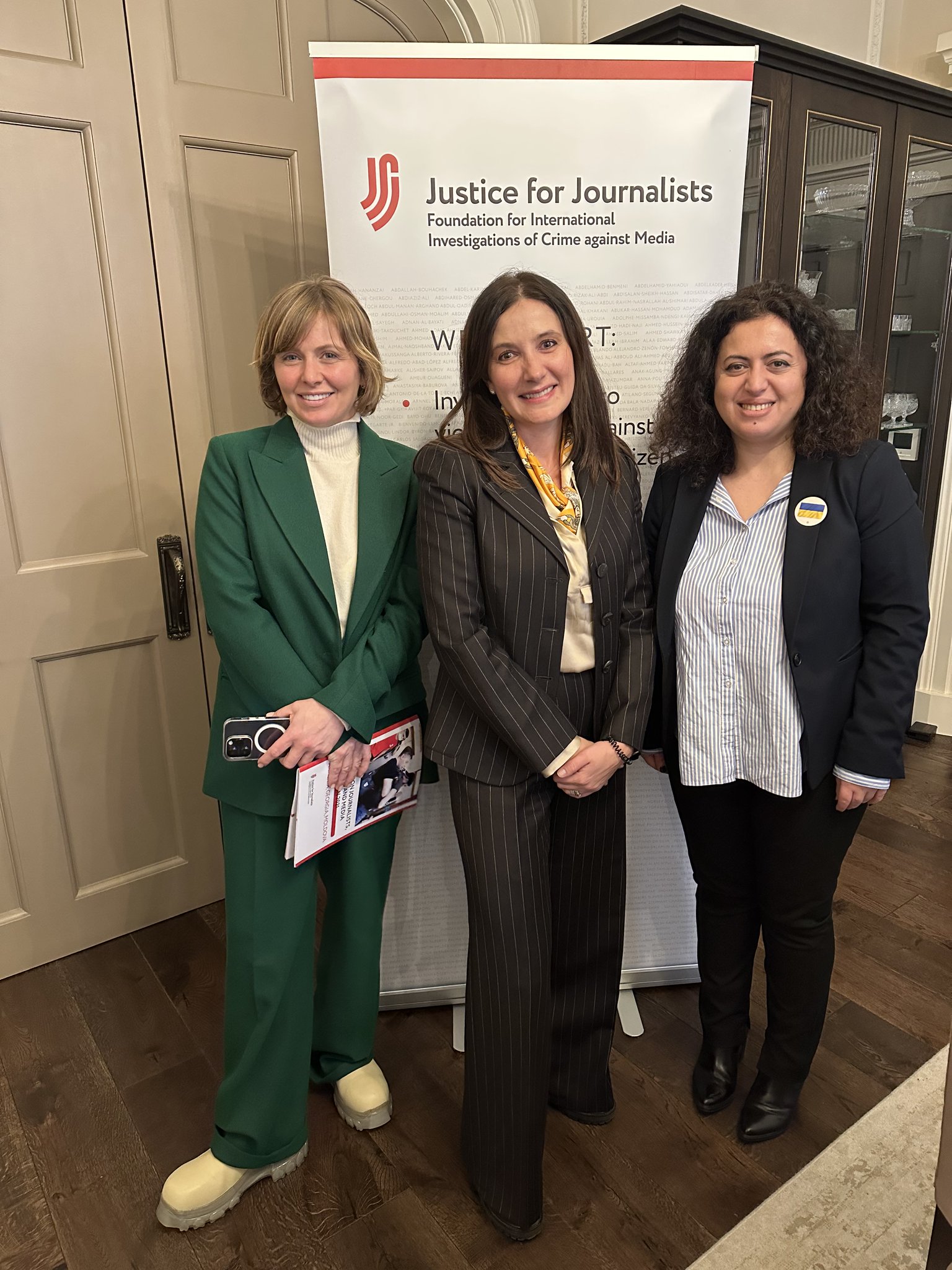 On December 9, 2022 JFJ's Director Maria Ordzhonikidze participated in the teleconference between journalists and international media experts organised by the Media Action Platform in Kyrgyzstan. Media workers appealed to the President of Kyrgyzstan to stop pressure on the media and cancel legislative initiatives restricting freedom of speech. Launched on December 1, an international campaign highlighted various pressure tactics employed against independent Kyrgyz media workers and outlets.
On January 18, 2023 the Justice for Journalists Foundation hosted the round table with human rights organisations focusing on the case of imprisoned Georgian journalist and Director General of Rustavi 2 and Mtavari Arkhi Nika Gvaramia. and the wife of Nika Gvaramia, Sofia Liluashvili, and lawyer Tamta Muradashvil. Media Defence released a statement expressing concern about the political nature of the prosecution.
The model UK Anti-SLAPP Law endorsed by the Justice for Journalists Foundation and prepared by the UK Anti-SLAPP Coalition has been incorporated in part into the anti-SLAPP bill presented in the Parliament by MP Bob Seely on January 24. Speaking in Commons, Mr Seely singled out firms who acted against Ex-Financial Times journalist Catherine Belton and publisher Harper Collins over a book about oligarchs: Harbottle and Lewis, CMS, Carter-Ruck and Schillings. The full text of the model law developed by the CASE coalition is available here.

In December, 18 media workers from Kazakhstan and Uzbekistan underwent a five-day holistic media security training covering the basics of risk assessment, first aid, physical and cyber security.

In January, the Academy organised a series of webinars on legal and cyber security for over 20 independent journalists from Kyrgyzstan and Tajikistan. In March, these students will travel to a secure location for a full-scale offline training to acquire skills in risk assessment, first aid, physical and digital safety.