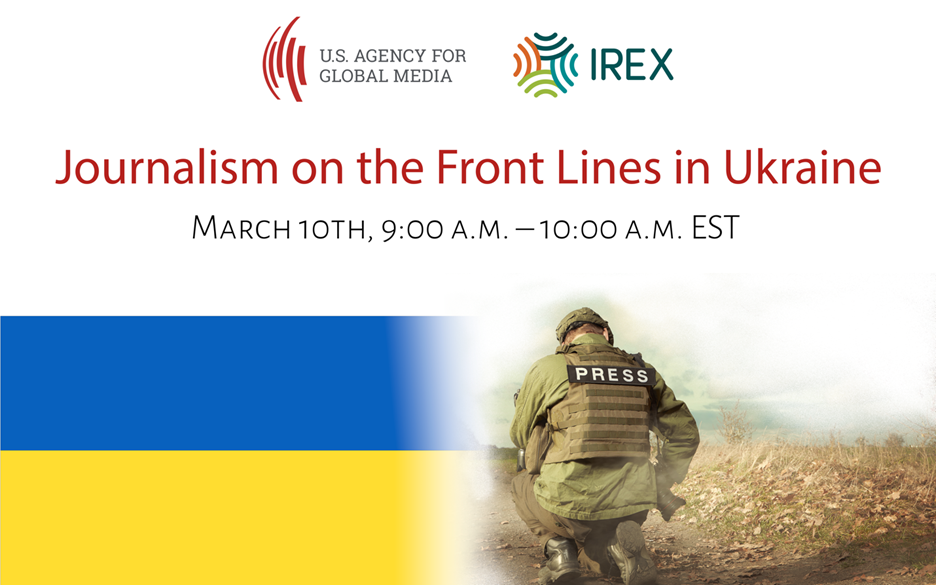 On the morning of February 24th, 2022, Russia launched a large-scale invasion of Ukraine, with military incursions from the north, south, and east. At the forefront of the conflict, Ukrainian journalists are imperilled reporting crucial information minute by minute as the war continues. In this new and dangerous environment, journalists must adapt their work to stay safe.
What are the immediate and long-term needs of Ukrainian journalists on the ground? How must journalists adapt to reporting in a conflict? How can we best support journalists on the front lines and in occupied territory? To address these and other questions, USAGM and IREX, are convening a panel of media experts to discuss Journalism on the Front Lines in Ukraine. 
PANELISTS:
Jamie Dettemer, the Voice of America foreign and war correspondent in Ukraine.
Maryana Drach, Director of the RFE/RL Ukrainian Service.
Heather Murdock, VOA Foreign Correspondent who just emerged from Ukraine after her coverage in-country before the invasion and in the initial days of the war.
Maria Ordzhonikidze, Director of the Justice for Journalists Foundation.
MODERATOR: James Brooke, former VOA Bureau Chief in Moscow and Ukraine, Editor in Chief of Ukraine Business News, and currently Ukraine/Russia fellow for the Foundation for Defense of Democracies, a Washington, DC-based think tank.
STATEMENT OF SUPPORT FOR UKRAINE AND UKRAINIAN JOURNALISTS
At least 150 organizations from all over the world signed the statement of support for Ukraine and Ukrainian journalists who now find themselves at the frontlines of a large-scale European war. We encourage all media freedom and human rights organisations and NGOs, and journalistic unions to join the Justice for Journalists Foundation statement by signing it here.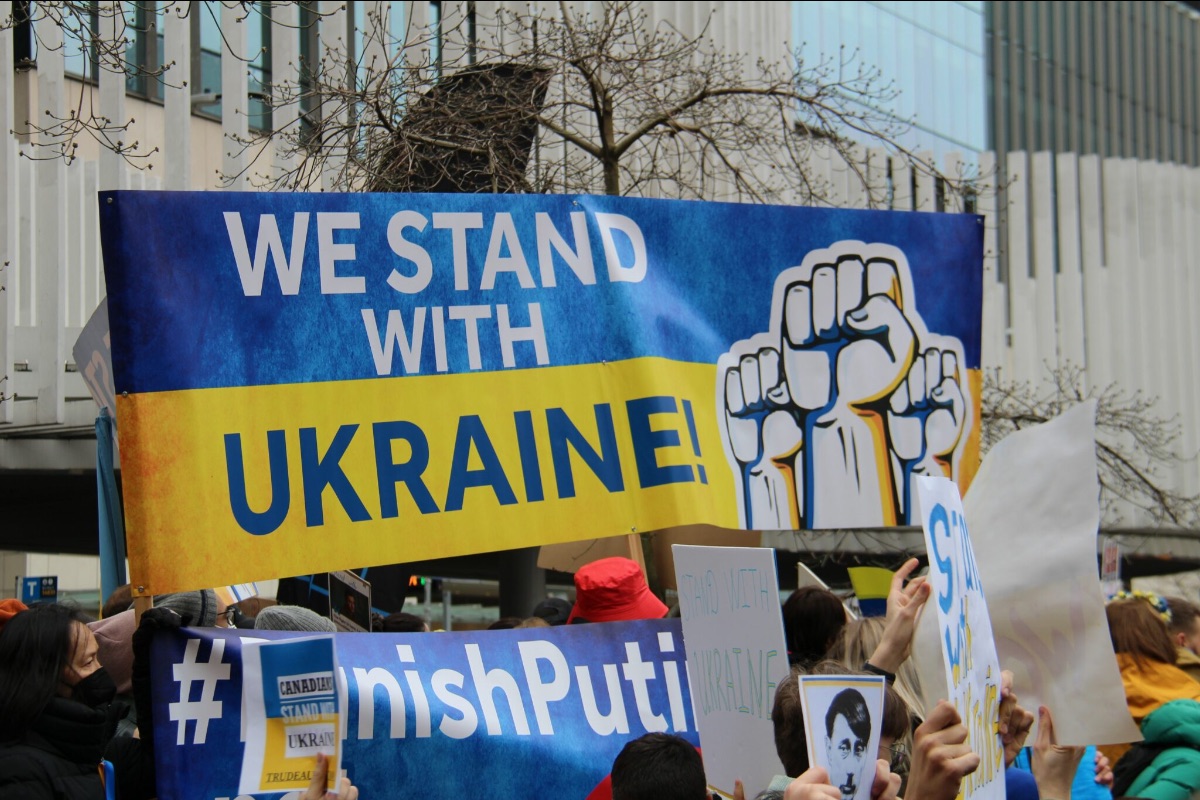 On March, 1, the Justice for Journalists Foundation and other members of the Council of Europe's Platform to Promote the Protection of Journalism and Safety of Journalists published a joint statement calling for the protection of journalists covering Russia's invasion of Ukraine and for the provision of urgent and practical assistance to reporters on the ground.
TROUBLE WITH THE TRUTH
London had a reputation for being a "libel capital" for a while, and the Defamation Act of 2013 did very little to change it. Lana Estemirova's new episode of Trouble with the Truth unpacks the term SLAPPs and takes a look at how defamation suits are being used to gag-free media. 
Lana's guest, Rebecca Vincent from Reporters without Borders, talks about the case of the Guardian journalist Carole Cadwalladr who is being sued for libel by British businessman Aaron Banks. All over twenty-three words that she said at her 2019 Ted Talk. Susan Coughtrie from the Foreign Policy Centre outlines the steps taken to tackle the problem of SLAPPs in the UK.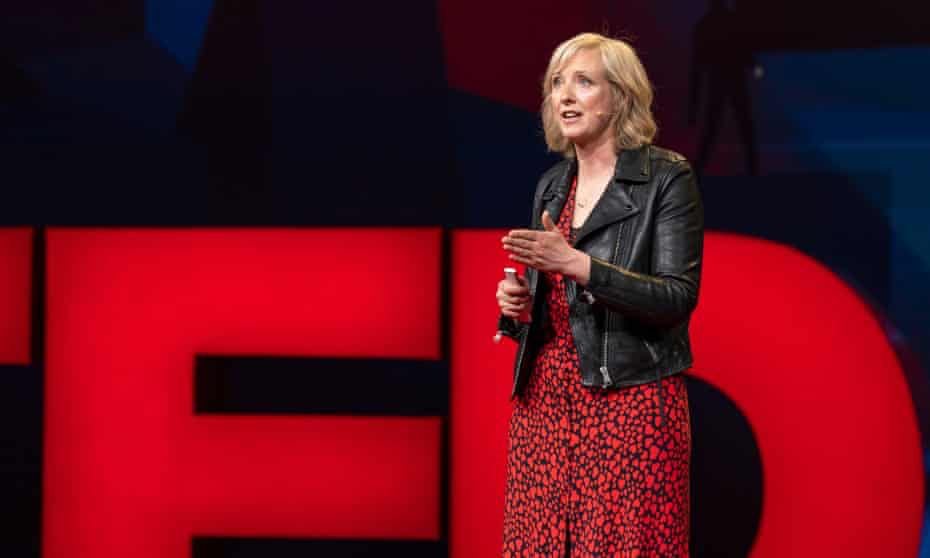 Scott Stedman, the founder of Forensic News, explains why he is being sued in the English Court by a British-Israeli citizen Walter Soriano, although the journalist never stepped foot on British soil. The Justice for Journalists Foundation, along with  14 organisations, expressed serious concern at the legal proceedings that have been brought against Scott Stedman. Due to the extremely expensive nature of mounting a legal defence in England and Wales, Forensic News launched the crowdfunding campaign. The case is expected to go to trial before the end of 2022. 
On March, 4 Solicitors Regulation Authority published guidance on 'Conduct in disputes', where it was stated that Solicitors Regulation Authority is 'aware of concerns' surrounding SLAPP. Features of such cases may include 'excessive or meritless claims, aggressive and intimidating threats' or 'otherwise acting in a way which fails to meet the wider public interest principles'.
JUSTICE FOR JOURNALISTS FOUNDATION INVESTIGATIVE GRANT PROGRAMME
FINAL REMINDER! Proposals to conduct journalistic investigations into crimes against media workers will be accepted until March 20, 2022 via online form. In 2022, the Justice for Journalists Foundation will accept grant applications in a total of six subject areas. More information is available here. Justice for Journalists Foundation's Advisory and Expert Boards and Board of Trustees will examine applications until the end of April, 2022 and the Board of Trustees will announce their decision by May 3, 2022.
LATEST INVESTIGATIONS RELEASED WITH THE HELP OF INVESTIGATIVE GRANT PROGRAMME:
GLOBAL CONFERENCE FOR MEDIA FREEDOM IN TALLIN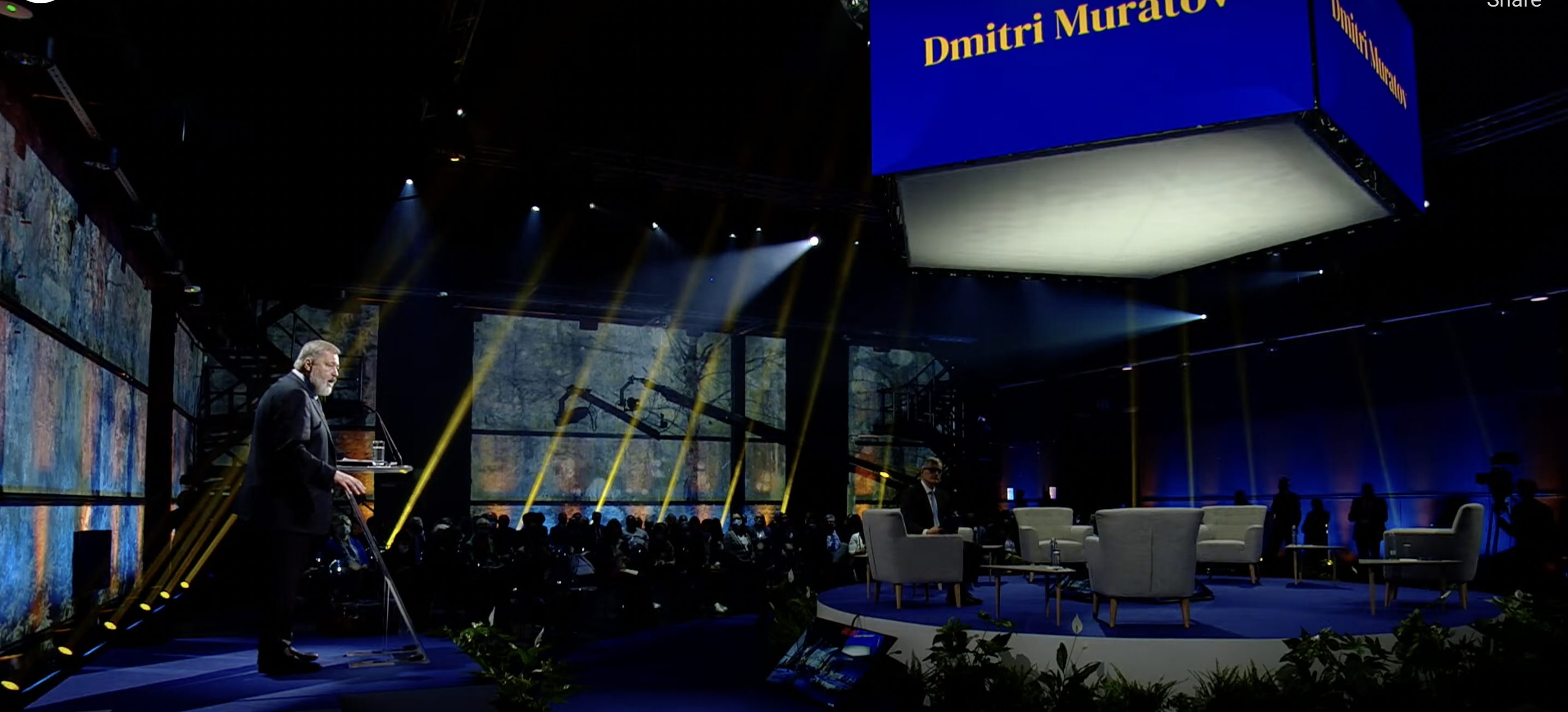 In February, the Justice for Journalists Foundation participated in the Third Global Conference for Media Freedom in Tallinn hosted by the Estonian Ministry of Foreign Affairs in cooperation with the Estonian Institute of Human Rights. During the conference, Nobel Peace Prize laureate, Justice for Journalists Foundation's advisory board member, and Novaya Gazeta editor-in-chief Dmitry Muratov delivered a powerful and passionate speech about the overwhelming hatred and unrestricted violence towards the independent media in Russia.
ORKHAN DZHEMAL MEDIA SAFETY ACADEMY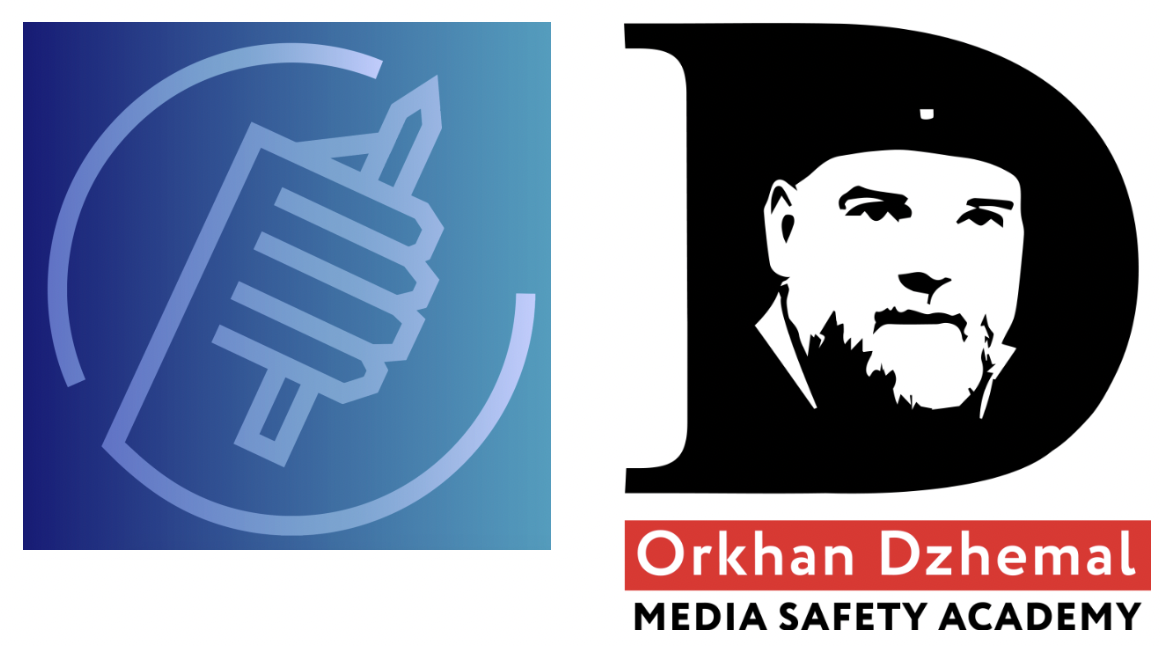 Media Safety Academy has been teaching Media Safety and Security to the students of the Free University Moscow since last year. Our tailored course is now also available as a part of the Media school masters programme. Since February, several dozens of Media school students have been studying risk analysis, physical safety while covering public assemblies and conducting investigations, digital and legal security.

In February, the Justice for Journalists Foundation conducted a psychological retreat for media workers from post-Soviet countries that covered meditation techniques, stress copying and emotions management, as well as self-actualization.
We welcome Russian-speaking media workers to enrol to the online course The basics of the media safety and security on the Academy's website.