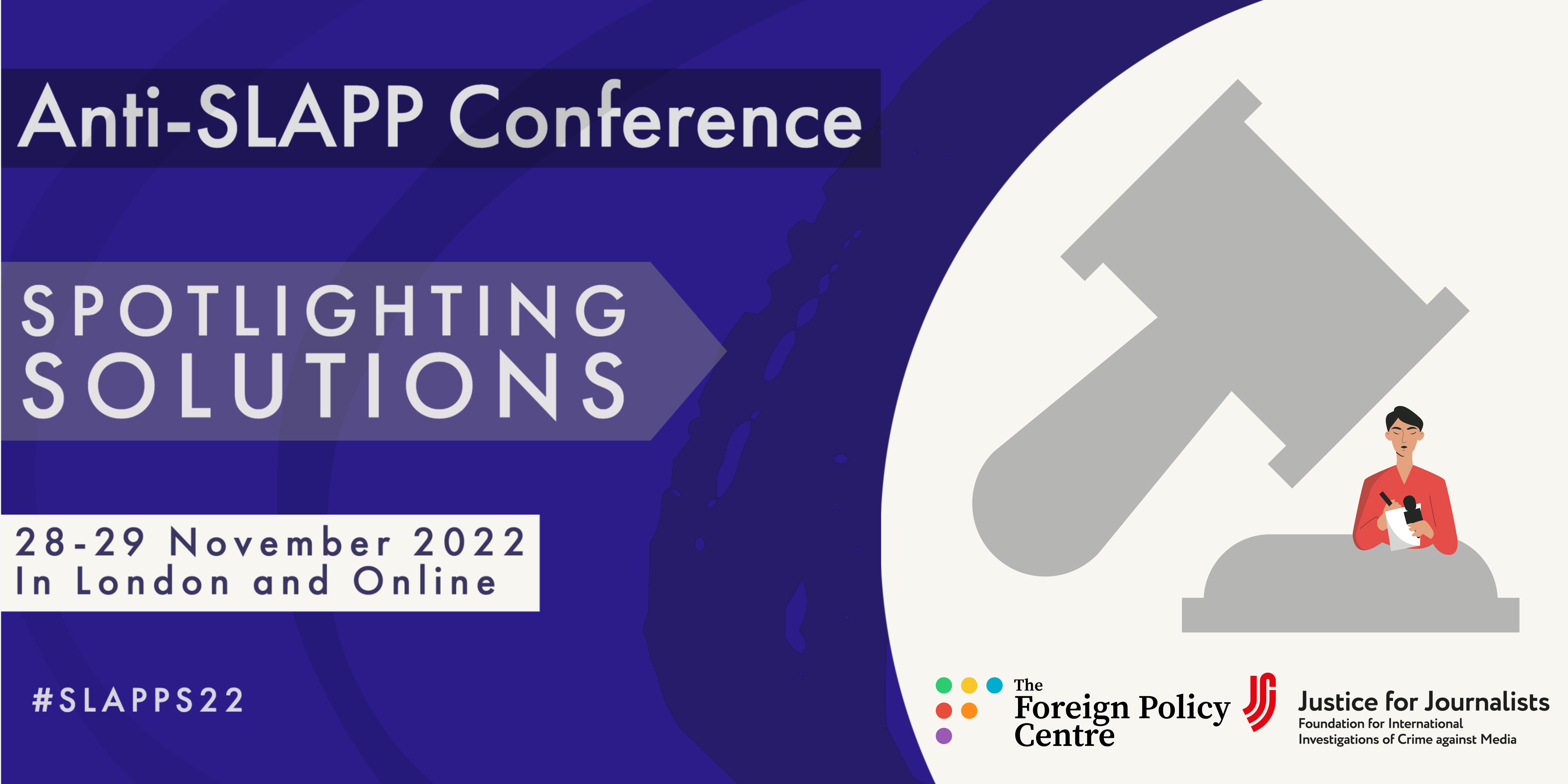 The Foreign Policy Centre (FPC) and Justice for Journalists Foundation (JFJ) are delighted to announce the second edition of our UK Anti-SLAPP Conference to be held on Monday 28th and Tuesday 29th November 2022, both online and in person in London. The FPC and JFJ will once more bring together experts from across the globe to delve into this topic and explore how we can reduce the impact such legal challenges have on journalists, media freedom and wider society.
To register to attend, and get updates on speakers and sessions, please sign up here. Space to attend in person will be limited, so please write to events@fpc.org.uk to apply.
ANTI-SLAPP WORK
On July 20, 2022, the co-chairs of the UK Anti-SLAPP Coalition welcomed the government's intention to introduce a package of legislative measures aimed at putting an end to SLAPPs in the UK. Deputy Prime Minister Dominic Raab announced proposals for a three-stage test to tackle at an early stage intimidatory legal actions against reporters and publishers. The package of measures includes a new mechanism to allow courts to throw out baseless claims quicker and a cap on costs to prevent the mega-rich, such as Russian oligarchs.
INVESTIGATIVE GRANT PROGRAMME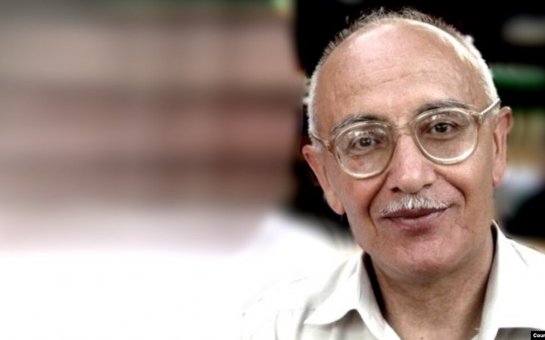 On August 5, an investigative article dedicated to the Azerbaijani journalist and writer Rafiq Tagi who could have turned 72 years old that day, was released with the help of the JFJ Investigative Grant Programme. The investigation looks into the murder of Rafiq Tagi trying to understand whether the authorities attempted to identify the suspect following the victim and, if so, were there any efforts to question the suspect. The article will be followed by a documentary going in-depth of this case and trying to uncover the truth behind the attack on the journalist.
EVENTS AND ADVOCACY
Justice for Journalists Foundation provided the UK delegation to the OSCE Parliamentary Assembly in Birmingham on July, 2-6 with the information about the impact of the war on journalists in conflict zones. 
On July 5th, JFJ participated in the 135th session of the United Nations Human Rights Committee, where Georgia was reviewed and provided the account of worrying development in the field of media safety in Georgia. This information was incorporated in the concluding observations on the fifth periodic report on Georgia released BY the Office of the High Commissioner for Human Rights (OHCHR) On July 27.
On July 14th, JFJ's Director Maria Ordzhonikidze participated in the bi-annual meeting of the National Committee for the Safety of Journalists that examined the security challenges British journalists are facing in their daily work. 

We have extended our partnership with the Media School of the Free University to bring our hugely popular Media Safety module to the fifth cohort of students in 2022-23. Russian-speaking media workers can apply for our online and offline courses The basics of media safety and security on the Academy's website.