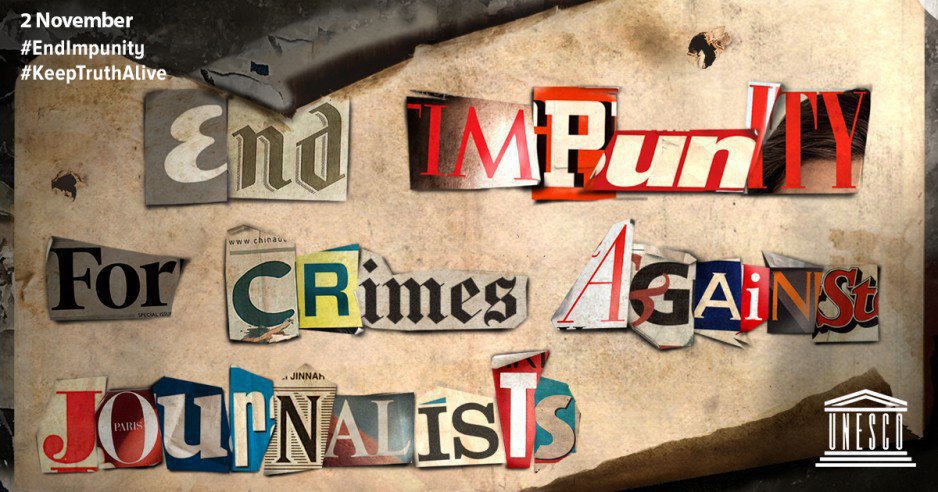 Between today, the International Day to End Impunity for Crimes against Journalists, and the beginning of 2022, the Justice for Journalists Foundation has recorded 3282 attacks on journalists, bloggers, and media workers in 12 post-Soviet states and Crimea. The majority of those were documented in Russia (1727), Kazakhstan (352), and Ukraine (262). 
Since the beginning of the Russian invasion, at least 42 media workers have lost their lives in Ukraine, including those carrying out professional duty and those who joined the army.
INVESTIGATIVE GRANT PROGRAMME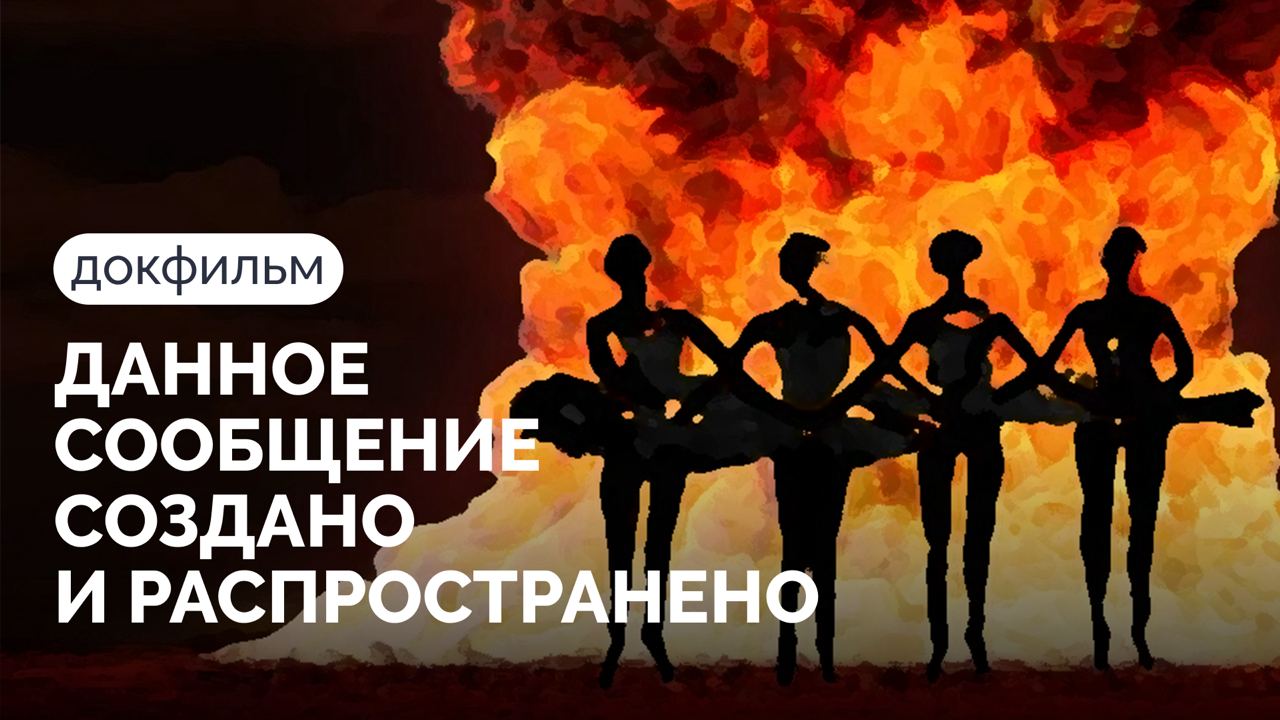 Novaya Gazeta. Europe released a documentary titled THIS MESSAGE (MATERIAL) CREATED AND DISTRIBUTED that reveals the stories of journalists who continue to do their professional work in Russia, where independent journalism is almost prohibited, and all legal protection is destroyed. Many of the film's heroes faced complicated choices: how to keep going when your work in Russia is now considered criminal? This documentary is about a disaster that happened to free speech in Russia and was shot in real time. 
An investigative and policy organization The Sentry released a report Cash Grab: How a Billion-Dollar Credit Scam Robbed South Sudan of Fuel, Food and Medicine. The three-year-long investigation culminating in this report preempts the next chapter that will focus on depriving the people of South Sudan of their liberties, including freedom of speech. 
Five years after Christopher Allen's death on a distant frontline in South Sudan, the truth about what happened to the journalist is still a mystery. Tortoise released a podcast Pig Iron, where journalist Basia Cummings investigates Christopher's death.   
EVENTS AND ADVOCACY
On October 3-5, the Justice for Journalists Foundation took part in the ACOS Alliance annual safety coordination meeting in New York. The ACOS Alliance is an unprecedented coalition of 130 news organisations, freelance journalist associations, and press freedom NGOs working together to champion safe and responsible journalistic practices. The Justice for Journalists Foundation's Director Maria Ordzhonikidze has also given a presentation about Media Risk Assessment for a group of freelancers from 10+ countries.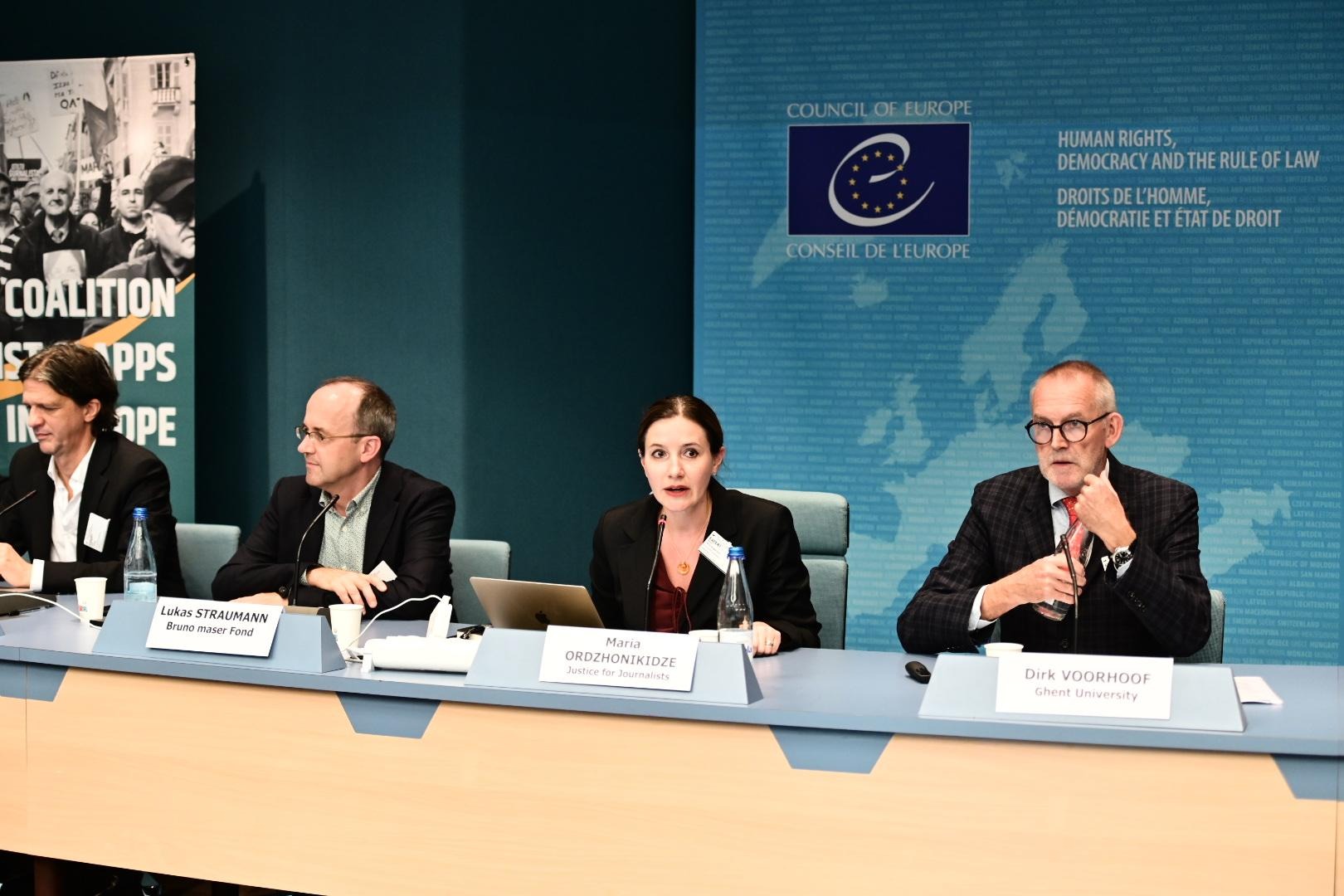 On October 17, the Justice for Journalists Foundation briefed the UN Human Right Committee about the continued dismantling of independent journalism in Russia. We have specifically highlighted the cases of Ivan Safronov, Vladimir Kara-Murza and Maria Ponomarenko, who are kept in dire conditions in horrible Russian prisons. The Justice for Journalists Foundation has been at all three UN briefings, after which Russia sabotaged the review twice. The Committee has decided to review Russia in absentia. 
On October 20, Ms Ordzhonikidze moderated the panel Role of Civil Society Organizations in Fighting against SLAPPs during the European Anti-SLAPP Conference in Strasbourg, France. The aim of the conference organized by ECPMF was to examine European and national political and other initiatives against SLAPPs, to bring to light its impact on journalism, and to discuss available financial and practical support for journalists targeted by SLAPPs. The recording of the conference is available here. 
On October 21, the Justice for Journalists Foundation participated in the first in-person meeting in Strasbourg of the CASE (Coalition Against SLAPPs in Europe). The members brainstormed ideas on improving the work of the different regional Work Groups of CASE and the coalition as a whole.  
STATEMENTS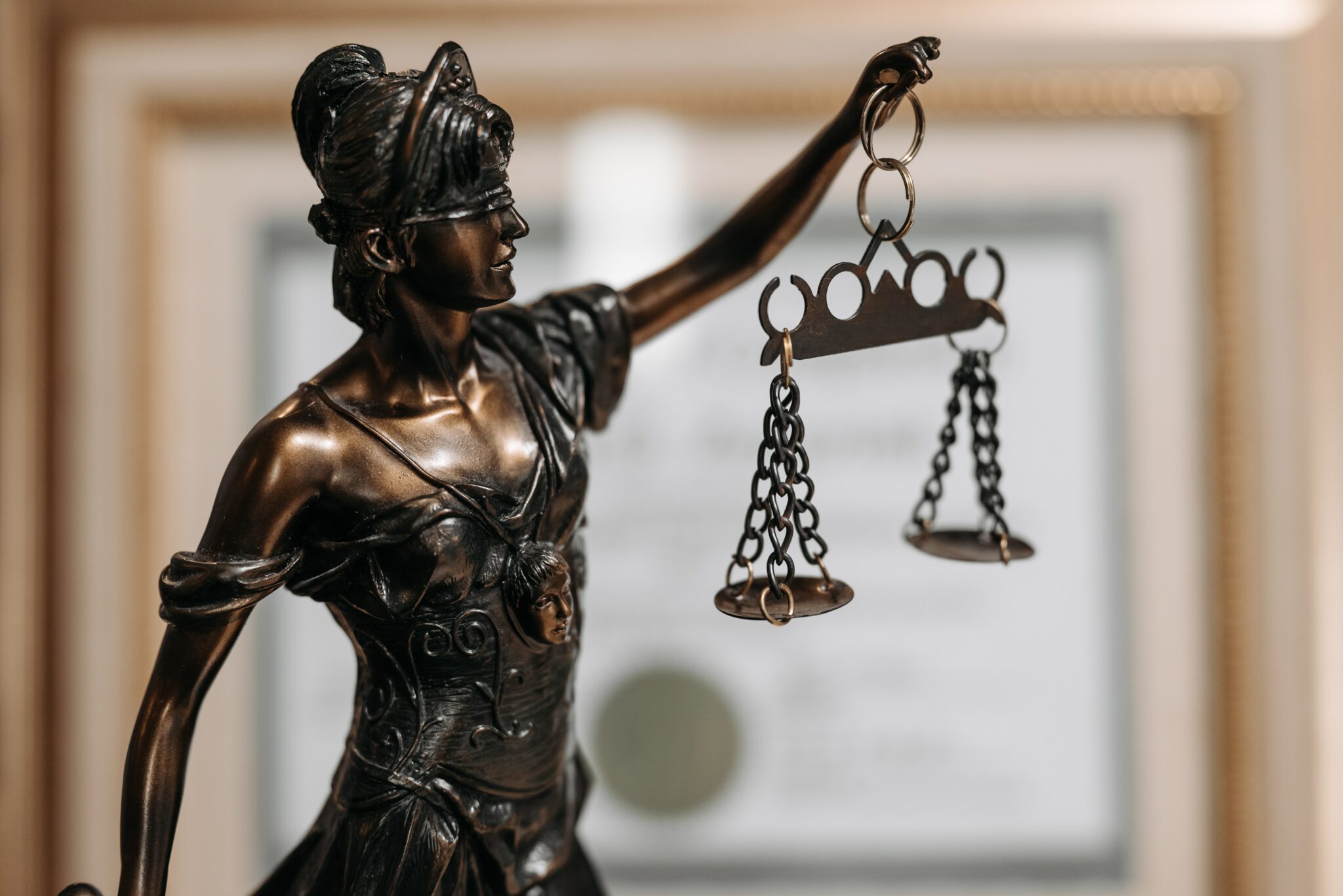 The urgent need to introduce Anti-SLAPP measures, proposed by the UK government in July, has been underscored by the announcement that a UK-registered company and a Kazakhstan endowment fund have issued legal proceedings against a number of UK media outlets. The Justice for Journalists Foundation and 20 press freedom organizations called for the legal action against openDemocracy and The Bureau of Investigative Journalism to be dropped and stand in solidarity with all outlets facing SLAPPs for their reporting.
On October 7, Press Emblem Campaign (PEC) welcomed the nomination by the UN Human Rights Council of a Special rapporteur on Russia. The resolution presented by the European Union has been adopted in Geneva by 17 votes in favour, six against (Russia, China, Cuba, Eritrea, Kazakhstan, and Venezuela) and 24 abstentions at the end of the 51st session. 
On October 17, the Justice for Journalists Foundation, along with other UK organisations and charities, endorsed UK Model Anti-SLAPP Law in consultation with senior lawyers from across the sector. UK Anti-SLAPP Coalition hopes the draft law will guide the proposals currently being developed by the Ministry of Justice and will also be discussed and adopted by the devolved governments in the UK. 
We are delighted to announce the evening events that will be taking place on Monday, 28th and Tuesday, 29th of November 2022, for the second edition of the UK Anti-SLAPP Conference, both online and in-person in London.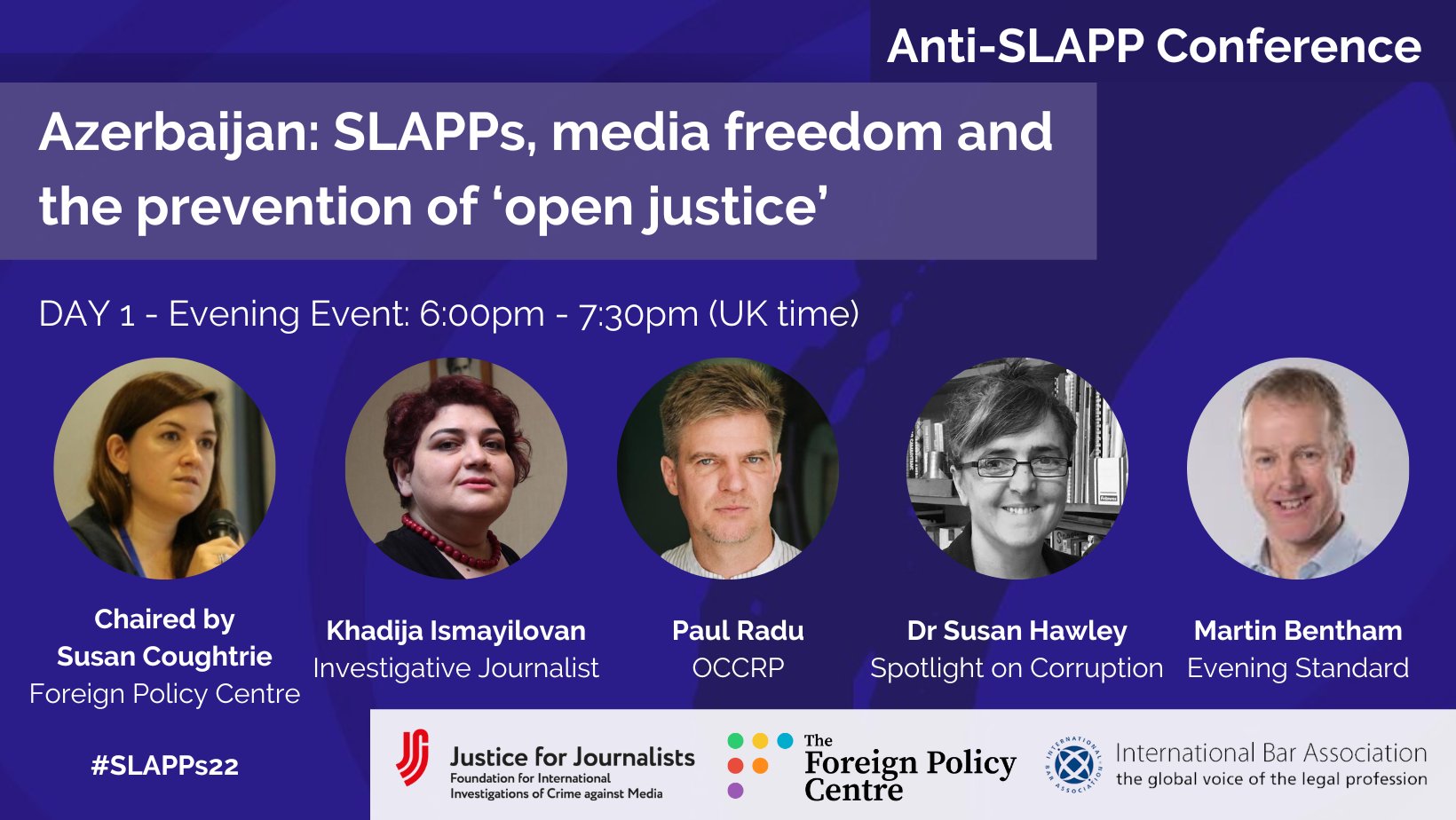 SLAPPs (strategic lawsuits against public participation) are frequently part of a much bigger picture – one about censorship and corruption, not just abroad, but increasingly in the UK too. This event will highlight the impact that the UK's facilitation of corrupt wealth stolen by elites in autocratic regimes has on media freedom and democracy through the examination of one particular story – the Azerbaijani Laundromat. Register here.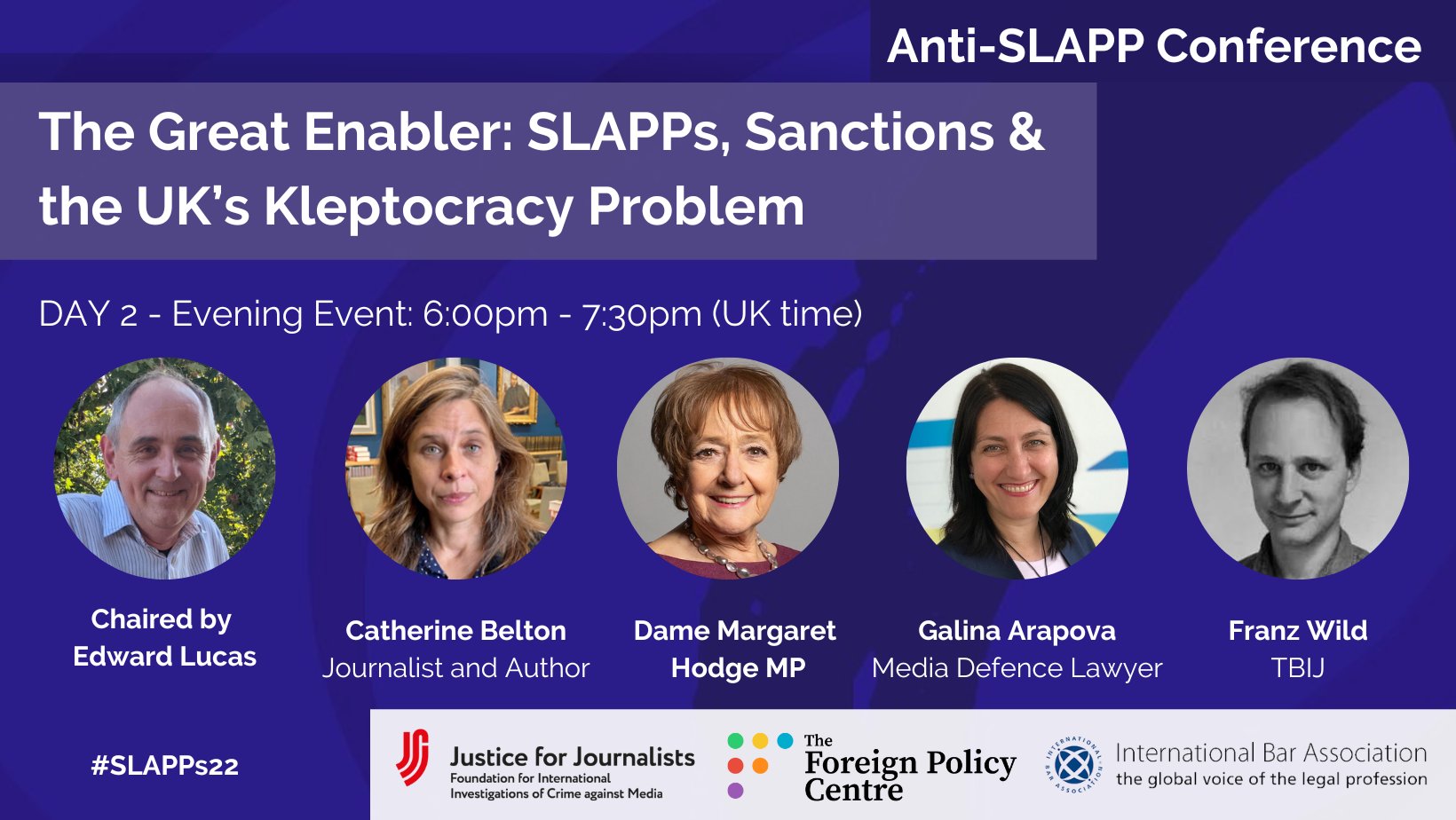 The current reforms proposed by the UK Government to address SLAPPs have been widely seen as a part of their response to the ongoing war in Ukraine. While interest in SLAPPs had already been growing, the Ministry of Justice launched their call for evidence on SLAPPs in March 2022, just two weeks after the Russian invasion started.
Speakers will discuss what, if anything, has changed since February, the role and effectiveness of sanctions and if these have (or have not) lessened the impact of SLAPPs. While much attention has been placed on Russia, this event will focus on the UK's role as the 'enabler' both of the corrupt wealth being exported out of countries, like Russia, but also as a hub for services (legal and beyond) to shut down scrutiny, including through the use of SLAPPs. Register here.

In October, the Academy organised legal training for 17 independent journalists who continue to work in various Russian regions. The training was conducted by the experienced lawyer and advocate from the independent Russian human rights project OVD-Info and covered media rights during arrests and searches, law enforcement practice, as well as provided instructions on how to act in different scenarios. Due to the current political situation in Russia, the demand was extremely high.

In November, the Academy will conduct a 3-days psychological retreat for Russian-speaking journalists in exile in an undisclosed safe location. Participants will learn to overcome stress from moving to a new country, go through physical practices and meet peers who are facing the same difficulties.

If you are a media worker and require safety training of any kind, please do not hesitate to contact us at academy@jfj.fund.
PARTNER ANNOUNCEMENTS
The Rory Peck Trust is looking for a Russian-speaking Eurasia officer to join its London team. Read the full job description and details on how to apply here.