The week marking 40 months since the assassination of journalist Daphne Caruana Galizia brought an unexpected development in a case marred by legal wrangling and constant delays.
Vince Muscat, one of the three alleged hitmen accused of planting and triggering the bomb that killed the journalist, withdrew an appeal against the court's rejection of his pre-trial pleas, a move that is being regarded as a potential turning point.
Is he cooperating with police?
And is he providing or verifying information that could impact the ongoing compilation of evidence against his co-accused, brothers Alfred and George Degiorgio, against prime murder suspect Yorgen Fenech, against politicians involved?
Muscat and the Degiorgio brothers were arrested on 4 December 2017 and charged with planting and detonating the bomb that killed Caruana Galizia after the American FBI traced the mobile phones used to set off the device, and reconstructed their movements in the days leading up to the explosion with help from Europol and Dutch experts.
All three have denied the charges, but reports indicate that Muscat has talked to police in the past in the hope of securing a pardon in exchange for details of this and other unsolved crimes.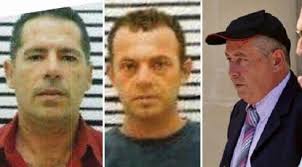 It was Muscat who told police that a taxi driver named Melvin Theuma had acted as the middleman for the actual mastermind, and had passed cash payments on to the hired killers.
Muscat filed his first formal request for a presidential pardon on 30 November 2019. He sent a follow up request on 17 December, and the President's secretary replied saying it had been forwarded to the Justice Minister for his consideration. Nothing was received after that.
Theuma, who had even been given a job by the Prime Minister's Office that he never turned up for, got the presidential pardon. The requests by Muscat and the accused mastermind, who has named the former prime minister's chief of staff as the real mastermind, were rejected.
The three alleged hitmen submitted some 118 objections to the court, all of which were turned down last October and resubmitted on appeal.
Muscat's latest appeal — a judicial protest against Prime Minister Robert Abela— was filed in July. It accused the government of intentionally delaying his pardon request, adding that the lag served to grant immunity to specific individuals.
His lawyer Marc Sant wrote that the information his client had given to police inspectors Keith Arnaud and Kurt Zahra related to "the identification of a number of persons involved in the assassination and other crimes who have not yet been mentioned".
They include the men who allegedly supplied the material for the bomb, Robert Agius and Jamie Vella, who police believe to be part of a dangerous international organised crime group with links to Eastern Europe. The two men were among those arrested at the same time as the Degiorgio brothers during raids on multiple locations. They were released without charge days later.
The press revealed in October that Agius and Vella had approached a relative of Muscat in 2019, allegedly offering the family €1,500 per month in exchange for the accused hitman's silence.
Since the day his client provided information to police, Muscat's lawyer said, investigators have found "every possible excuse… so that the report required from them [for the pardon] will not be finished".
"Either they are incompetent, which doesn't seem likely as they seem to know their work, or they are not being left to work [freely] because they are threatened or scared or are being kept back from finding out the whole truth as it might impede on the stability of today's governing administration and as a consequence of their lack of action, they would be protecting some individual/s."
The judicial protest went on to compare the "big difference" between Vince Muscat's request for a pardon and that of self-confessed middleman Melvin Theuma, who was granted a presidential pardon "in a matter of days" after his arrest in November 2019.
Former Prime Minister Joseph Muscat had granted Theuma's pardon on his sole authority, provided the middleman reveals everything he knew about the murder, and that his testimony is corroborated.
The prime minister would later deny a similar request from accused mastermind Yorgen Fenech, a decision he claimed had been taken by the entire Cabinet after seeking advice from the Attorney General. When asked why he had pardoned Theuma but not Fenech, Joseph Muscat said the ability to issue pardons did not rest with him alone. It was a direct contradiction of what he'd said one week earlier. And he was forced to resign soon after.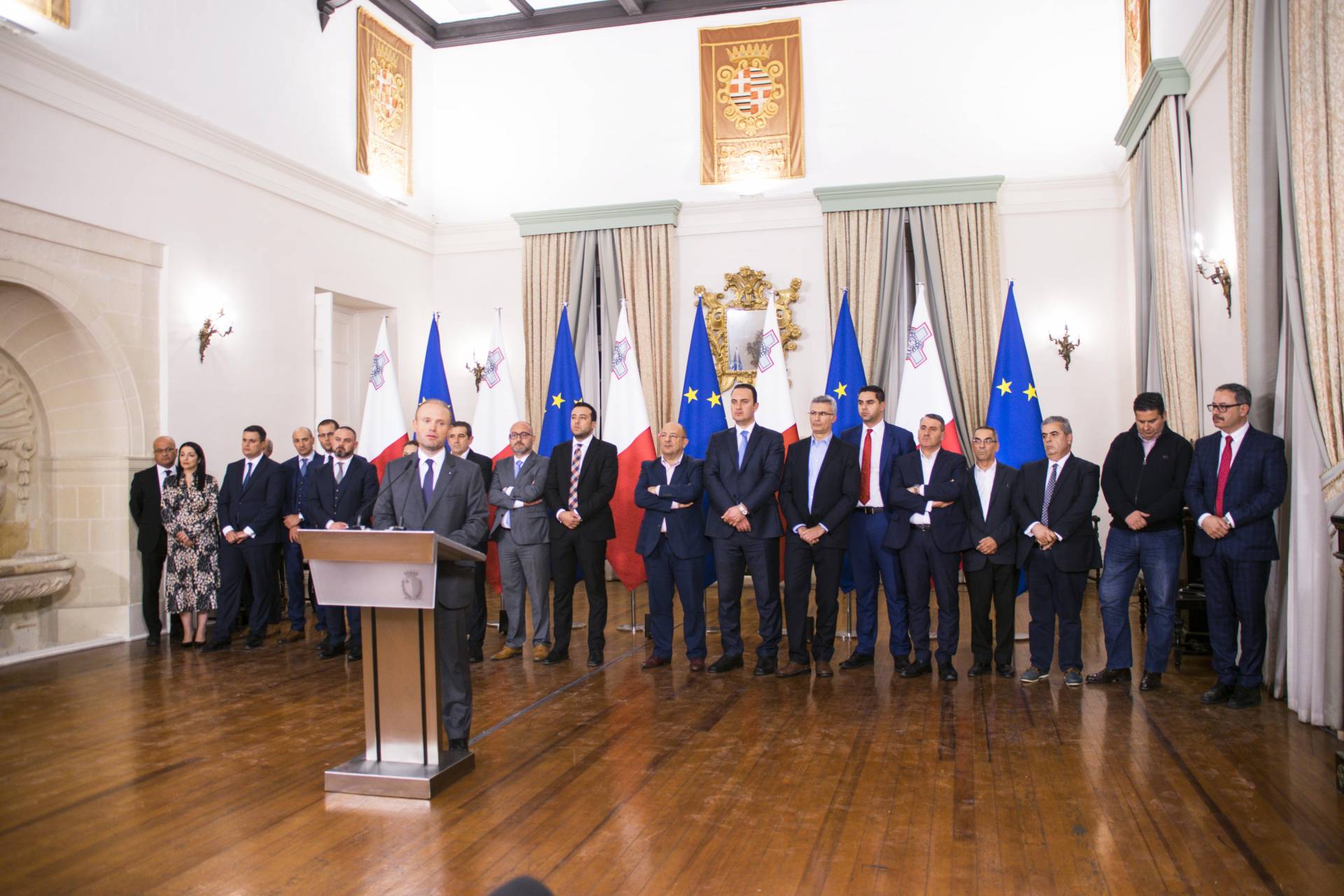 Fenech denies being involved in the murder, insisting Joseph Muscat's former chief of staff Keith Schembri was the true mastermind. Schembri has also denied any knowledge of the plot.
Vince Muscat's request for a presidential pardon would finally be rejected by Prime Minister Robert Abela's Cabinet in January 2021, more than two years after he had applied, and a year after Joseph Muscat was forced to resign from office in disgrace following widespread anti-corruption protests that brought the country to a halt.
Robert Abela's participation in the Cabinet's decision raised questions because the Prime Minister, a lawyer by profession, had provided legal services to some of the people Vince Muscat named to the police.
Malta's prime minister had personally represented the Agius brothers (who allegedly supplied the bomb material that killed Daphne Caruana Galizia) in 2012 and 2016. The family has a nickname – Tal-Maksar – that is associated with crime. Yet Robert Abela chose not to recuse himself, insisting there was no conflict of interest and that he had acted 'according to his conscience'.
Vince Muscat's withdrawal of his appeal last week means he will no longer be part of the ongoing pre-trial appeals filed by his co-accused.
Those following the case believe this surprise move may indicate that Vince Muscat is dropping the challenge against prosecutors, which could indicate the formation of a plea bargain with authorities.
In a letter to the Police Commissioner marking 40 months since the journalist's brutal murder, NGO Repubblika expressed concern that no individual from the political sphere has yet been charged in court despite a pattern of arrests and questioning only for them to be released every time. This has raised questions on whether this is just a show to appease international institutions scrutinising Malta, to give the impression that investigations into corruption and money laundering are progressing.
"Criminals and persons involved in business have been arraigned in court but politicians or those who surround them seem to be untouchables," they wrote.
"We have to believe that Malta is capable to be a free democratic state where no one enjoys impunity and where everyone, including those who were or are still involved in politics, have to be accountable for their actions."
The following project is weekly Maltese Roundups prepared by The Shift News (Malta) offering the latest news in Daphne Caruana Galizia case.