In a shocking display of arrogance and disdain for the judicial system and the crime he stands accused of, lawyers for the alleged mastermind of Daphne Caruana Galizia's murder told the court their client was ready to pay for his own police surveillance if granted bail.
"Yorgen Fenech is prepared to finance technological solutions for bail, like CCTV," Charles Mercieca said, as well as police officers to stay on guard in order for the prosecution to be assured he wouldn't leave the country.
Magistrate Rachel Montebello denied what was Fenech's fifth bail request, citing ongoing investigations and concerns that he will abscond if released from custody.
While Fenech's lawyers have always claimed their client's attempt to leave Malta by yacht on the morning of his dramatic arrest was just a routine trip, and that he intended to return, police testimony from previous hearings painted a different picture.
It wasn't the first time that Fenech, born into one of Malta's wealthiest families, has thrown around large sums of money in an attempt to get his way.
He gave disgraced former Prime Minister Joseph Muscat and his chief of staff Keith Schembri lavish gifts worth tens of thousands of euros, including a limited edition Bvlgari watch, rare bottles of Petrus wine, and cancer treatments for Schembri in the United States, according to media reports.
He also paid for former deputy police commissioner Silvio Valletta to join him on a trip to Kiev to watch a football match in September 2018. It would later emerge that Valletta kept Schembri informed of his investigation into Caruana Galizia's murder, and that information was passed on to Fenech.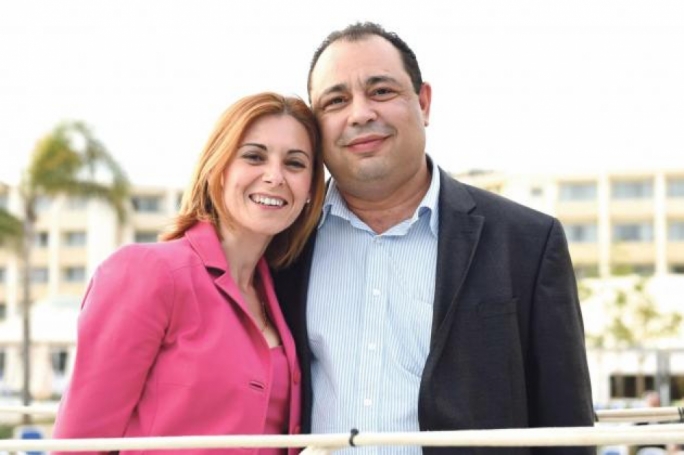 But Fenech's close personal friendship with Malta's top politicians went beyond expensive presents. It was also revealed last week that Joseph Muscat introduced the businessman to Paolo Scaroni in connection with a potential energy deal linked to the Electrogas power station project.
In addition to being president of the AC Milan football club, Scaroni is a former chief executive of Eni, the Italian oil group, and deputy chairman of Rothschilds bank.
Muscat made the introduction in March 2019, at a time when he already knew his close friend Yorgen Fenech was the main suspect in the journalist's murder.
Months earlier, Reuters had revealed that Fenech, then CEO of Electrogas, was also the owner of 17 Black, the mysterious Dubai kickback vehicle set up to transfer illicit funds related to Electrogas from an Azerbaijani businessman, and to secret Panama company structures owned by Keith Schembri and Energy Minister Konrad Mizzi.
Muscat had always claimed he didn't know 17 Black belonged to Fenech, insisting he never got around to asking Schembri who owned the company that was expected to pay his chief of staff and Konrad Mizzi some €5,000 per day.
Daphne was close to publishing the results of her investigation into the corruption-riddled Electrogas deal at the time of her assassination.
The same court session that saw Yorgen Fenech's lawyers attempt to throw money at the question of bail also heard testimony from the first emergency workers to reach the scene of the car bomb that ended the journalist's life.
Firefighters and Civil Protection Department officials described finding a person inside the burning car, and pieces of flesh scattered around the bomb site, including "a leg ripped apart from the thigh".
CPD officer Frank Sammut told the court,"I saw a human hand on the passenger side and a burning figure inside. Nothing could be done". Firefighters would return two days later to chop down a tree so investigators could search its branches for human remains.
A couple whose house sits on a vantage point overlooking the scene also told the court how they grew increasingly concerned about an "unusual car" that was often parked close to their house in the weeks leading up to the murder.
We know from previous court testimony that two of the accused hitmen — Alfred Degiorgio and Vince Muscat — used that vantage point to watch Daphne's home.
After identifying the room where she worked, the men bought a rifle and scope so Alfred Degiorgio could shoot her through a window. But they decided this would be too difficult, opting instead for a tried and true Maltese method.
The night before she was killed, the third accused, George Degiorgio, manned this lookout post and Vincent Muscat watched the lane as Alfred opened Daphne's car and placed the bomb under the driver's seat. The sim card attached to the device was switched on at 1:41am.
George Degiorgio triggered the bomb from his boat at 3pm the next day — 16 October 2017 — when his brother Alfred called from the lookout post to tell him Daphne had just left her home. He must have heard the explosion through his brother's phone.
The Malta Security Service reports that the trigger man called a friend on his way back into the Grand Harbour and said, "I caught two big fish today."
He was laughing.
The following project is weekly Maltese Roundups prepared by The Shift News (Malta) offering the latest news in Daphne Caruana Galizia case.