On Natalya Estemirova's birthday, her daughter Lana, host of the Trouble with the Truth podcast, spoke to a close family friend, Novaya Gazeta journalist Elena Milashina, who despite constant threats, continues to investigate human rights violations in Chechnya.
On the 28th of February, the last day of winter, my mum would have turned sixty-three. Even eleven years later, it's impossible to get used to this "would have", just like it's impossible to come to terms with the fact that her murderers have never been found. It is made worse by the fact that Chechnya, the place my mum loved so dearly – is today a place of total lawlessness, where the life of the civilian population is comparable to that of hostages. The head of Chechnya, Ramzan Kadyrov, enjoys the absolute power gifted to him by the Kremlin – and uses it to the same extent as a medieval tyrant.
It seemed fitting on my mum's birthday to catch-up with her close friend Lena Milashina, who has been covering Chechnya for decades. It was Lena who first wrote about the kidnappings and torture of the LGBT community in Chechnya, before the rest of the world caught on. In her latest investigation, she wrote about extrajudicial executions of Chechens suspected in connections with extremist groups. In her line of work, Lena faces direct threats from Chechen authorities, including from Kadyrov himself – last April she was attacked in a hotel in Grozny. This has not stopped her and she continues to do her fearless, and sometimes ungrateful job.
This is what she told me.
Is there such a thing as independent journalism in Chechnya and what has happened to it over the past decade?
There is no independent journalism in Chechnya as such, although it existed prior to Oyub Titiev's case. In 2017 and 2018 almost everyone who worked with journalists or published their reporting, was forced to leave. What is now branded journalism in Chechnya is in fact propaganda, of the lowest and the most aggressive kind. There is no social journalism, everything is built around promoting the life of one individual – Ramzan Kadyrov. It's a shame.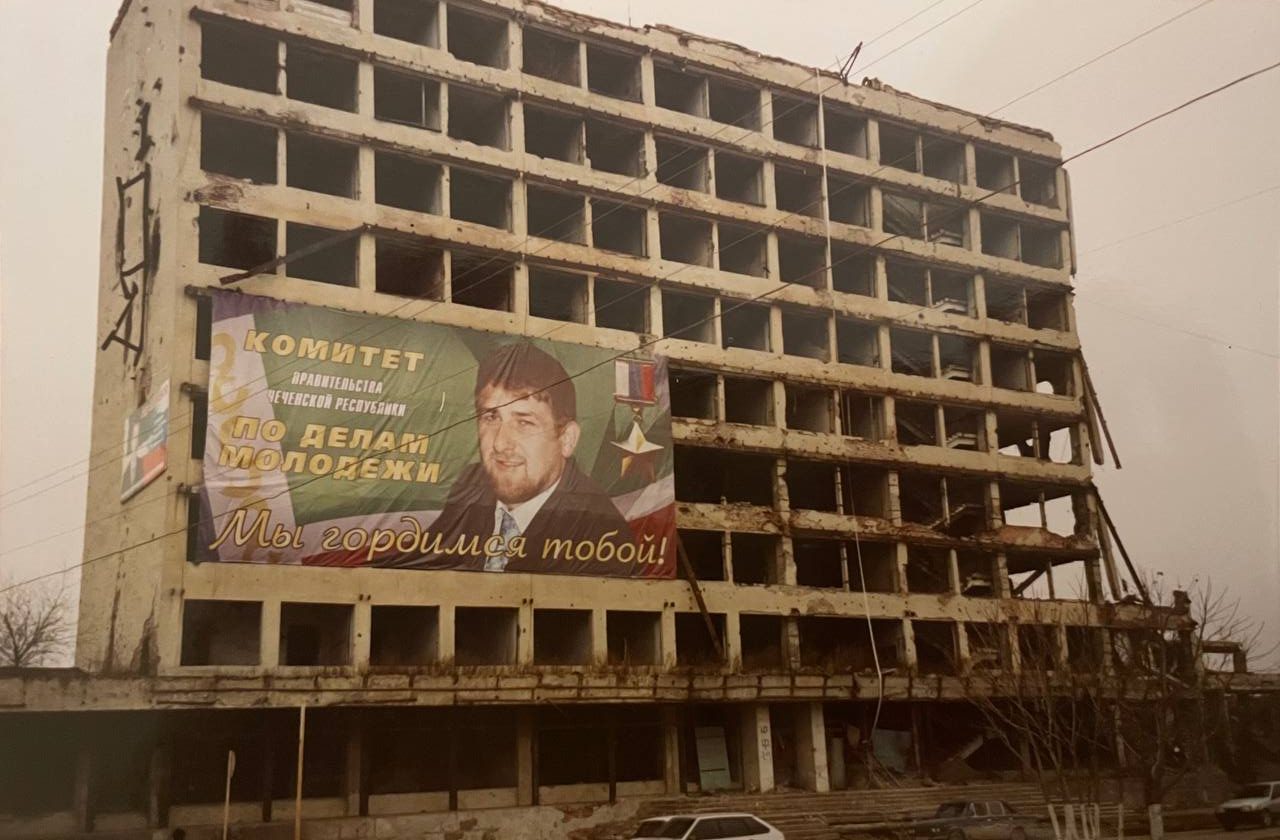 Since 2014, Chechnya continues to draw interest, it appears in the news. And it is not only related to Ramzan Kadyrov, but also to such topics as women's rights and LGBT issues. I see this as progress because when we first started writing about the persecution of the LGBT community, its representatives were in hiding and their families thought they were a disgrace. But four years later, with permission from the parents we are talking about the fact that their kids were taken because of their sexual preference. The feminist movement is also on the rise, there is more debate on woman's position in society. But it is usually met with a particularly hostile reaction, because it undermines the foundation of the traditional order.
Many find it difficult to write about human rights violations now, because it is connected with the fight against terrorism. People accused of links with extremist organizations suffer immensely. In the North Caucasus, court procedures are ignored. Calling someone a terrorist and killing them without a trial has become so commonplace, you could almost describe it as an absolute, unshakable norm. When you have a closer look at those criminal cases, they are filled with horrific violations and are often fabricated. Nonetheless, the accusation of extremism is enough for the public to ignore the atrocious human rights violations that often goes hand in hand with such cases.
People started to wake up during the infamous Network case that involved Russians, not North Caucasians. The criminal cases were fabricated, confessions extracted by torture and the details of the crimes were unspecific. For the first time, the public began to pay attention to the violations that happen under the guise of the fight against terrorism. But there is a long way to go before the North Caucasus begins to confront this issue.
Has the climate of fear in Chechnya made it harder to find sources and fact check information?
The internet gives us the opportunity to check and receive information even more effectively than when people did it "on the ground". My "specialised" sources, connected with the security services and to Kadyrov's inner circle continue to pass on information. I can't say that fact checking has become worse either. I work very closely with the region and find the information easily.
Those who try to work in Chechnya without decent, trusted sources, find it much harder. They are not trusted by people and in such conditions, trust is everything. But important topics still get good coverage because Chechnya continues to remain in the top news.
What do you think of the anti-government but rather subjective alternative media sources like anonymous Telegram channels and YouTube bloggers like Tumso Abdurakhmanov?
It's the journalism of a new era. In that sense, Chechen bloggers are following the global trend, where the boundaries of professional journalism are being erased. Bloggers such as Navalny and Tumso Abdurakhmanov are not journalists. The former is a politician and the latter is an activist, both deliver information contrary to the propaganda machine. Chechens bloggers talk about what is really going on in Chechnya, what the authorities are trying to hide. They interpret this information and fit it into their own agenda.
I am concerned about the fact that lately, most of the popular bloggers have pushed religious and political agendas alongside the information they are sharing. I cannot agree with either of them because these people do not seem to learn from the recent history. The religious agenda in particular is too much for me, because it is some kind of medieval propaganda. It is a pity that there are not more educated and reasonable Chechen opinion leaders. I do think they exist, but the higher education situation in Chechnya is something that has been worrying me for many years – it is critical. There is a whole generation of uneducated young people and the authorities do everything to keep it that way.
How can you carry on writing about Chechnya despite the darkness surrounding the topic and what would make you stop?
What motivated me to start covering Chechnya is the fate of your mum and Anya [Politkovskaya]. It is a matter of principle – no compromise is acceptable. Both your mum Natasha – my friend, and Anya – my colleague, were murdered because of their job and we will carry on their work. In many aspects, we cannot be like Anya and Natasha. I have not seen the war in Chechnya, nor have I lived through it.
I first visited Chechnya when Ramzan Kadyrov was appointed the head of state. It was the third phase of Chechnya's modern history, something that Anya did not fully encounter (only the initial phase). And this criminal regime that killed Natasha – that is my main topic. Not only are the murderers empowered, but they also enjoy total impunity. It is a huge challenge to Chechnya and the rest of Russia.
The people dying there – whatever values and views they hold – are citizens of the Russian Federation. Everything that is happening in Chechnya is the direct result of the Chechen wars and Russia – myself included – is responsible. This is another reason why I work there and will continue my work – I am one of the main journalists investigating Chechnya, it is my job. If I stop, a huge chunk of Chechnya will close off to the rest of the world.
The only two things that can force me to stop witting are either physical incapability, or when something changes in Russia and Chechnya. I believe the main reforms will be triggered by the regime collapse in Russia, which will happen sooner or later. I do not know whether I will survive until that moment, because the people I write about are murderers who can get away with anything.
We finished the interview on a rather grim note, although I am used to the fact that most conversations about Chechnya end this way. We all live in a never-ending state of war that began long before we were born. It is a battle between good and evil, fairness and villainy, truth and deceit. For those of us who find ourselves living in a time of great historical shock, it is harder to remain simple bystanders. I often see the faces of those taken from us – Anya Politkovskaya, Stas Markelov, Nastya Baburova, my mum… But the pain from the loss and the fury from the lack of justice only strengthens the desire to tell the truth and to carry on the fight. In many ways, that is the whole point of being alive.
Happy Birthday, mum!