Disgraced former Maltese Prime Minister Joseph Muscat finally resigned from parliament last week after a corruption-tainted tenure in politics that began to come apart with the assassination by car bomb of investigative journalist Daphne Caruana Galizia in October 2017.
The murder of the government's most relentless critic shook the regime badly, but Muscat would only be forced from office two years later, when the arrest of alleged mastermind and Electrogas director Yorgen Fenech linked the Office of the Prime Minister to the journalist's killing.
Muscat remained a Member of Parliament after being replaced by his successor (and former personal lawyer) Robert Abela, who had campaigned for leadership of the Labour Party on a mandate of 'continuity'.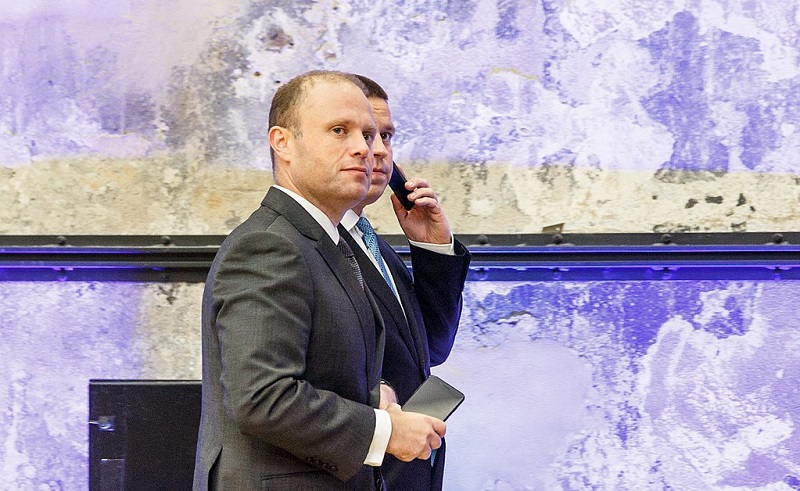 But the recent arrest of former chief of staff Keith Schembri on money laundering charges was a clear indication that at least some of the country's captured institutions were creaking into motion, and the disgraced former leader had to go.
Muscat's resignation as PM had been commemorated with a Pyongyang-style "farewell tour" of minor villages, complete with flag-waving citizens and Cabinet ministers crying crocodile tears.
His inglorious departure from parliament after one term as opposition leader and two as prime minister ended with a 90-second speech.
Attempts to whitewash his tarnished reputation for the Party faithful took place days later with a scripted interview on the Labour Party's television station, where the former prime minister lamented that his career in politics hadn't ended as he'd wished.
"The situation was clear that I had to shoulder mine and others' responsibilities for the sake of the country," he said, claiming to be "heartbroken" at having to resign in disgrace.
Muscat also confirmed that, far from having been "betrayed" by his former chief of staff, as he'd said at the height of the December 2019 anti-corruption protests that drove him from power, he was still in contact with him. They've known each other for ages, he said, and cutting off contact with Schembri would be difficult.
Almost as difficult as convincing institutions in Malta to act on cases of high level corruption?
So many of the breakthroughs in the Caruana Galizia murder case have come from abroad.
In an effort to uncover information that every official in Malta seems to have "forgotten", the Daphne Caruana Galizia foundation has teamed up with French organisation Sherpa to request that France's national financial prosecutor's office open an investigation into whether four French-based banks and an investment fund were complicit with Electrogas in laundering the proceeds of corruption.
The complaint was filed against BNP Paribas, Societe Generale, Natixis, CIC and Rivage Investment. It notes that the financial institutions that gave Electrogas the loan should have flagged information in the public domain, revealed by Caruana Galizia, linking the deal to corruption.
Electrogas has denied all wrongdoing, citing an unpublished internal review as proof.
That claim of innocence was echoed by the second Electrogas shareholder to take the stand this week, GEM Holdings director Mark Gassan, whose family holds a substantial stake in the project.
Gasan claimed he was "shocked" when he heard of the potential connection of Electrogas director Yorgen Fenech with the murder of Caruana Galizia.
When asked why the board hadn't removed Fenech when proof emerged that he was the owner of the Dubai company linked to kickbacks between Azerbaijan and top Maltese government officials, Gasan claimed procedural helplessness.
"I can't see what action I could have taken," he said, insisting the proof uncovered and published by the press was "just allegations".
"I have no authority on Tumas Group's representative," he said. "I don't see what action I could have taken. Yorgen was appointed by Tumas Group, I have no power there."
The consortium that runs the deal is made up of three of Malta's business families – The Tumas Group (in which Yorgen Fenech was involved), Gasan Enterprises and the Apap Bologna family. Their partners are Germany's Siemens and Azerbaijan's SOCAR.
Inaction seems to be the safest option in Malta. This was also the stance taken by former Minister of Foreign Affairs Carmelo Abela, who had also served as Home Affairs Minister under Muscat.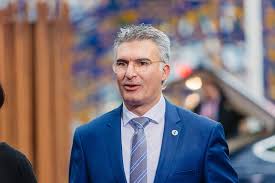 When asked about investigations into Fenech's ownership of the Dubai kickback entity 17 Black, Abela said he hadn't seen any need to intervene because the police were following the allegations just like everyone else.
As with so many current and former Cabinet members, Abela's main goal was to quietly follow orders, not to ask too many questions, and not to be criticised.
But did the former Foreign Minister's blind obedience also put an end to the promising career of one of Daphne Caruana Galizia's sons?
Andrew Caruana Galizia was a diplomat on the rise when Muscat's Labour government took power. He was posted to Malta's embassy in India, but was suddenly recalled two weeks after Abela was made foreign minister in the wake of the 2017 election.
Lawyer Jason Azzopardi questioned whether Abela had been ordered to do this by Joseph Muscat or Keith Schembri.
"Do we agree that he was given just two weeks' notice to return from India?" Azzopardi said. "Do we agree that he was not replaced? Do we agree that he was put in an office with nothing to do after that?"
Abela replied, "I have nothing personally against him…"
"Were you under pressure to recall him?"
"I don't see the relevance…"
"You're uncomfortable. Answer the question. Yes or no?"
Judge Michael Mallia cut in. "Was there pressure or not?"
Abela said, "I don't remember."
It wasn't the only thing the minister couldn't recall.
He couldn't remember whether the Italian police had offered assistance following an attempted murder by car bomb when he was Home Affairs Minister. And he couldn't remember if he had authorised phone intercepts about car bombs at that time.
Daphne would be killed with a similar — but much larger — bomb months later.
Could her life have been saved if Cabinet members like Carmelo Abela – and shareholders in the Electrogas deal — had taken action rather than looking the other way?
This week marks the third anniversary since Daphne Caruana Galizia was assassinated. But we're still a long way from accountability.
The following project is weekly Maltese Roundups prepared by The Shift News (Malta) offering the latest news in Daphne Caruana Galizia case.