Daphne Caruana Galizia was killed because of what she was about to reveal. Top members of government knew about the assassination in advance, and a Deputy Police Commissioner was providing the hitmen with information on the journalist's movements.
These statements from Vince Muscat, one of the three hitmen who placed the bomb in the journalist's car, sent murmurs of shock through a packed courtroom when he made his first appearance on the witness stand after striking a deal with prosecutors for a reduced sentence in exchange for his testimony.
Muscat was relaying a conversation he had with another of the alleged hitmen, who told him middleman Melvin Theuma was pressuring them to finish the job.
"Alfred Degiorgio used to tell me that Melvin said – 'You need to hurry because she is going to publish some details."
The urgency to kill the journalist came to a point where the hitmen were told to go ahead with the assassination even if there were others in the car "as long as they get rid of Daphne".
Muscat also said under oath that former Economy Minister Chris Cardona and the former prime minister's Chief of Staff Keith Schembri knew about the plot prior to it being executed, and that former Deputy Police Commissioner Silvio Valletta had provided the killers with information on the journalist's whereabouts.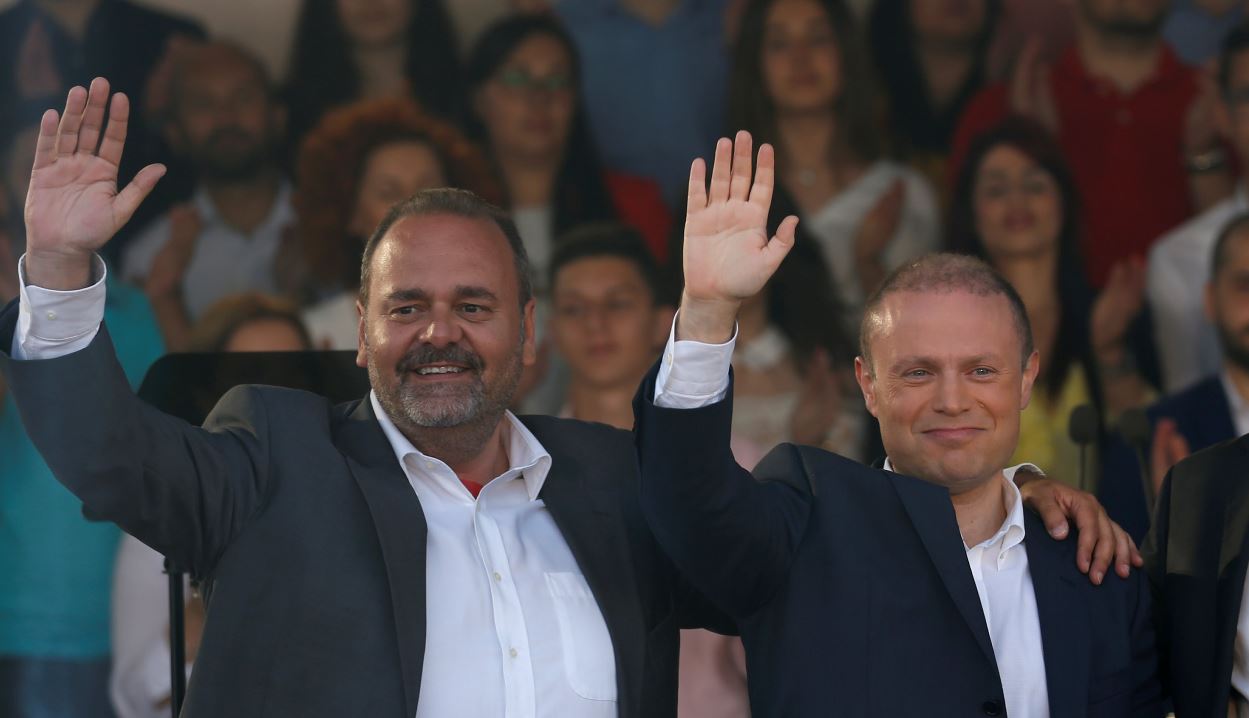 The hitman's testimony contradicted recent statements from both Prime Minister Robert Abela and the Police Commissioner that no politician, current or former, was connected to evidence provided by Vince Muscat when the killer was given a reduced sentence.
Although he had never witnessed Alfred Degiorgio meeting Cardona, Muscat said he gave Degiorgio rides to Castille (the building that houses the Office of the Prime Minister) to meet him. Degiorgio would then come back and relay the information to Muscat.
He also said former police inspector-turned-lawyer David Gatt, an associate of Cardona, would visit the hitmen at their Marsa potato shed in the lead up to the murder. Muscat recalled Gatt asking him, "How long till you get rid of her? She is the witch of Bidnija".
Muscat asked George Degiorgio whether Gatt knew about the murder. Degiorgio said, "Do you know who told him? Keith il-Kasco' (Keith Schembri). We thought it was Chris Cardona but it was Keith il-Kasco."
Vince Muscat also confirmed previous testimony from middleman Melvin Theuma that Caruana Galizia's murder was postponed because of the 2017 snap election, a contest fought amid increasing public anger at corruption scandals under Joseph Muscat's government.
Once the election was out of the way, the three hitmen were given the go ahead to start "working". They followed Caruana Galizia for months, learning the victim's patterns of movement, which coffee shops she visited, and when she travelled abroad.
They also watched her home in Bidnija from a secluded spot high atop a nearby ridge. "We'd spend long hours there, sometimes from 6am to night-time," Muscat said. "We'd be sitting there on two bricks. It was uncomfortable, you'd get sore. I'd go get food sometimes. I was buying three packs of Rothmans Red a day. We disposed of the butts in a water bottle so as not to leave any trace."
They had initially planned to shoot the journalist through a window, but Muscat said George Degiorgio insisted they use explosives instead because it was "quieter, and causes less panic".
The bomb was about six inches, "neat", made of stainless steel with 500g of gelatine explosives. It included a place to insert a battery and another to insert a sim card. Worried that the explosion would maim their target rather than kill, the men attached a small bottle of petrol to the device to 'improve its effectiveness'.
Muscat told the court the alleged bomb suppliers — Robert Agius (Tal-Maksar) and Jamie Vella — knew who the device was intended to kill.
Agius and Vella told the killers to place it under the driver's seat of Caruana Galizia's car. They also procured a rental car for the hitmen that was exactly the same as the Peugeot 107 the journalist drove, so they could practice picking the lock.
The surveillance continued for weeks, and then one evening Vince Muscat got a call from Alfred Degiorgio that their target's car had been parked on the street.
"I was going to Siggiewi and had my children with me," he told the court. "I wasn't pleased… I was going out to eat with my family. It was around 9pm, late. I told him the bomb was in St Venera, so he said, 'So just bring it down here!'. And I had to take it down there like an idiot."
Daphne Caruana Galizia's life ended the next afternoon in a ball of fire, and the hitmen collected their fee in elastic-wrapped bundles of €50 notes. He made it all sound so matter of fact, just another routine job on an island where car bombs are used to settle scores.
Muscat claimed the killers were shocked by the reaction the murder provoked.
"They need to blame someone in this case," George Degiorgio told him, adding that Economy Minister Chris Cardona informed him about their impending arrest. "We were aware they were coming for us some two to three weeks before 4 December. 100%."
The operation involved helicopters, military vehicles, AFM patrol boats, masked special forces operatives, and the Malta Police. The entire show was filmed and broadcast online. When it came time to announce the arrests to the media, it was disgraced former Prime Minister Joseph Muscat who stood behind the podium rather than the Police Commissioner.
The hitmen had thrown their mobile phones away ahead of the raid, and George had written his partner's phone number on his forearm. Transcripts from their initial questioning show police interrogators asking, "Who told you we were coming? How did you know we were coming?"
A week before the arrest, Vince Muscat said that middleman Melvin Theuma told them the police would come on 4 December. He had the same information from a different source.
According to Theuma, the alleged mastermind Yorgen Fenech was receiving leaks on the progress of the investigation from Deputy Police Commissioner Silvio Valletta and Keith Schembri.
The chilling details revealed last week shocked the country, though they weren't entirely new. So far, no action has been taken by the police against those mentioned in Vince Muscat's testimony, stirring fears that any politician or member of government potentially involved in the assassination will get away with murder. 
The following project is weekly Maltese Roundups prepared by The Shift News (Malta) offering the latest news in Daphne Caruana Galizia case.